Generation Z continues its emergence as a primary consumer segment, and, as the group approaches the holidays, it is demonstrating some distinct preferences that can translate to opportunity.
Although sources differ slightly, Gen Z consumers range from 11 to 26 today. Because many are minors, market research often focuses on those 18 to 26, which is likely to reflect most of the younger echelon's preferences.
At the same time, because they are in a similar life stage, some market research focuses on older Gen Zers and younger Millennials ages 18 to 34. As such, some ambiguity exists in market research derived from Gen Zers, but in general, the numbers suggest Gen Z has been heavily influenced by certain specific events that mark its development on the consumer front.
Gen Z has grown into an essential group of housewares consumers. In the HomePage News 2023 Consumer Outlook Survey published early this year, young adults aged 18 to 34 were the most enthusiastic about purchasing from almost every housewares category examined. The group, comprising older Gen Zers and younger Millennials, consists of consumers starting out and setting themselves up to live independently. That makes them natural home product shoppers.
However, when divided strictly by generation, the Gen Z group tied and exceeded Millennials in their expectation to purchase housewares across multiple categories. In the study, Gen Z tied or edged out Millennials in anticipation of buying drinkware, flatware, kitchen electrics, home storage and organization, home environment, cleaning tools, floor care electrics, luggage and travel accessories, pet accessories, and, by several points, personal care. Whether this suggests a greater affinity for home cooking or entertaining, the result at least provides evidence that Gen Zers are home-conscious and willing to spend on products they can use in the domestic space.
The 2023 IHA Occasions Report published by HomePage News in late 2022 looks at life events and potential housewares purchases associated with them. Millennials tended to be the group looking forward to the most life events in 2023, from leaving for college through to retirement, including marrying and new home ownership. However, Gen Zers were usually close behind and ahead of older echelons. Gen Zers and Millennials anticipated life events upcoming for themselves and their immediate circle of family and friends. In both cases, Millennials tended to have more happenings lined up except where age might make Gen Z more prominent, as in the case of purchasing for their own moves to college.
When it came to purchasing housewares gifts for occasions, Gen Z was a solid second to Millennials throughout the study. Gen Zers edged out Millennials in the likelihood of purchasing a housewarming gift, although Millennials beat Gen Zers when it came to gifts for those leaving for college.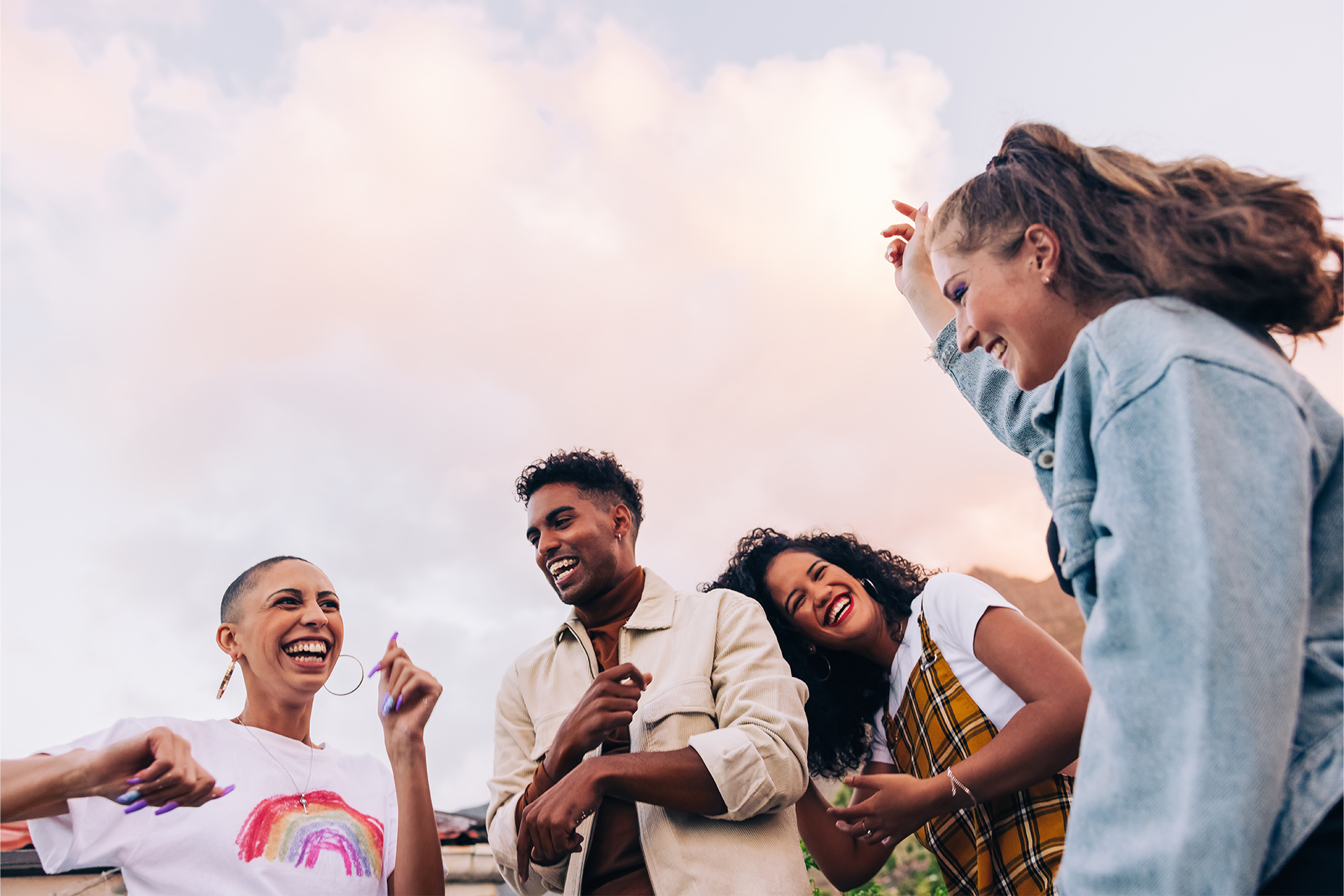 Shopping for major life events is different than doing so for holidays, but one thing that comes out of the two HomePage News reports is that Gen Z is the consumer demographic looking ahead to making housewares purchases throughout this year, certainly more so than Gen Xers and Baby Boomers. Retailers and vendors should be taking Gen Zers seriously in the holiday sales period in terms of products provided and outreach.
Millennial youths were rocked by the Great Recession. That made them somewhat wary of economic institutions and caused them in many cases to enter life stages such as marriage and first home purchases later than might have been expected originally. Gen Z also has grown up under the influence of the COVID-19 pandemic and a more acute concern about environmental change as well as such social issues as equity.
Gen Z also is the first truly digital generation. Unlike Baby Boomers, Gen Xers and even some Millennials, online shopping was never a new revelation for Gen Zers.
As Gen Zers have emerged as consumers, the holiday shopping season has been evolving from its traditional timing. Amazon and then its rivals began launching major October sales events, accelerating an expansion of the holiday shopping season from the traditional Thanksgiving Weekend to Christmas period.
Marsha Everton, principal and founder at the Aimsights Group, a market research company that focuses on Millennials and Gen Zers, told HomePage News that, when it comes to shopping, Gen Zers like the experience of shopping in physical stores.
"It's all about the experience," Everton said. "And they are very discriminating and demanding about that experience. They want 'unique" more than brand."
In outreach to Gen Z consumers, Everton pointed out, TikTok is "huge. It's the search engine of choice, displacing Google as the number one search engine in that age cohort."
Still, although TikTok has become a pervasive influence, social media doesn't dictate Gen Zer choices.
"Family and friends are still the most important influence on buying a product or brand, actually an even greater influence than we see in other generations/age groups," Everton said. "For all of the media hype about their online habits, they are very relationship-driven and trust advice from people they know more than general online information."
Recently, ICSC, previously known as the International Council of Shopping Centers, released its holiday forecast for 2023, which included a 3.8% increase in sales for the celebratory season, reaching $1.6 trillion.
ICSC broke out some of the generational numbers from the survey for HomePage News, which were:
42% of Gen Zers expect to purchase home goods, furniture and decor, compared to 33% of the general population.
58% of Gen Zers say they will buy gift cards/certificates, versus 63% of the general population.
54% of Gen Zers intend to purchase electronics, versus 41% of the general population.
53% of Gen Zers plan to buy toys and games, versus 49% of the general population.
90% of Gen Zers say they will spend about the same as or more than last year's holiday season versus 79% of the general population.
89% of Gen Zers anticipate heading to brick-and-mortar stores versus 87% of the general population.
76% of Gen Zers plan to purchase online and have the items shipped to them, versus 75% of the general population.
69% of Gen Zers say they will leverage click-and-collect versus 48% of the general population.
50% of Gen Zers plan to shop at discount department stores versus 63% of the general population.
40% of Gen Zers say they will purchase from traditional department stores versus 34% of the general population.
27% of Gen Zers expect to purchase from electronics stores, versus 22% of the general population.
59% of Gen Zers anticipate purchasing apparel and footwear, versus 56% of the general population.
Research from Morning Consult indicated far more Gen Zers began their holiday shopping early compared to last year: 34% started late August 2023 versus 21% in 2022, a swing that contributed to shifts in fulfillment channel usage for early orders. Across the early shopping period, Gen Zers edged out Millennials as the top group of early shoppers, with 33% getting a jump on the season versus 28% a year earlier, according to Morning Consult. Gen Xers and Baby Boomers fell back concerning early shopping, with only 21% of each shopping by late August. Although many analysts hypothesize earlier shopping follows the desire to take advantage of retail sales and spread out holiday expenses, Morning Consult asserted its data indicates the opposite: Early shoppers are splurging, not trying to save.
In the Morning Consult research, only Gen Zers, at 6%, plan to spend more on decor for the 2023 holiday season.
Whether Gen Z consumers can sustain the early shopping pace through the holidays is an open question, the Morning Consult opined, but Gen Zers are out in front early and just might stay there.
The disruption and lengthening of traditional holiday shopping seems to be taking particular hold with Gen Z, which may also be true of Millennials. According to market research from shopping rewards app ShopKick, 40% of Gen Xers and 38% of Baby Boomers planned to shop on Black Friday, while only 18% of Millennials and 3% of Gen Zers expressed an intention to do so. The results in this year's study contrasted sharply with the study conducted by ShopKick a year earlier. Then, 56% of Gen Z and half of Millennials planned to shop on Black Friday, a more significant proportion than the 44% of Gen Xers and Baby Boomers and 36% of the Silent Generation.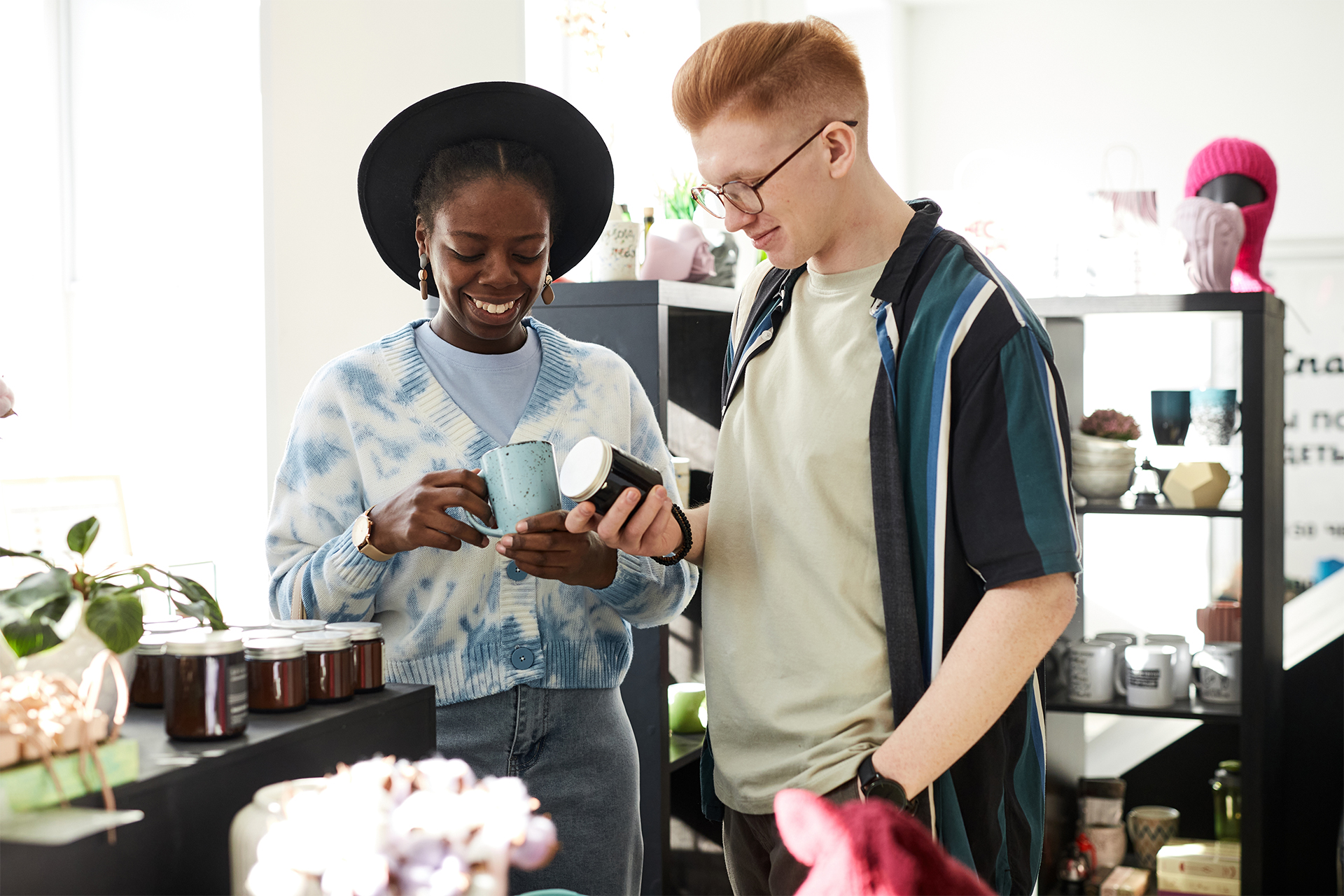 Bargain hunting isn't the only factor driving Gen Z holiday shopping. In a recent study by market researcher Mintel, 48% of winter holiday shoppers said they might consider looking for pre-owned gifts. However, the proportion increased to 68% with GenZ consumers ages 18-24. The number of consumers planning to shop for the holidays in secondhand retailers grew eight percentage points in the study year-over-year, with 23% of Gen Z and Millennials planning on doing so.
In the fight for Gen Z dollars, as Everton of Aimsights pointed out, it's critical to understand the importance of TikTok. According to Tinuiti Research, 35% of Gen Z consumers point to TikTok as the social media where they discover new products, followed by 18% on Instagram and 10% on Facebook. In contrast, Baby Boomers' discovery is 3% TikTok, 5% Instagram and 25% Facebook.
When considering which major retailer Gen Zers prefer to start consumer product searches, in a bit of a surprise, 27% say Walmart, followed by Amazon (26%) and Target (12%). That contrasts with Baby Boomer search-beginning preferences of 29% for Amazon, 26% for Walmart and 4% for Target.
In other research, ICSC stated that 47% of Gen Zers will support brands that show concern about sustainability and an equal proportion on equity progress.
Gen Z might be pulling other generations along in their consideration of sustainability and social issues. In a First Insight study, Gen Zers were most likely to say they would spend more for sustainable products in 2019, at 73%. However, in 2021, Gen Z had slipped marginally in its willingness, down two points. Millennial willingness advanced to 72% from 68%, and Gen X willingness advanced to 78% from 55%. First Insight credited much of the change in the older generations' purchasing to the influence of Gen Z.
Retail Development
Many retailers are introducing or touting AI-supported shopping initiatives ahead of the holiday season. For example, Newegg Commerce, a retailer heavily focused on younger consumers, has updated its consumer-facing AI use by launching summarized customer reviews generated via artificial intelligence, it announced in August. A month earlier, Newegg introduced an AI-based approach to housewares and home furnishing that organized shopping around a virtual home with rooms linked to product assortments. This summer, Wayfair introduced Decorify, which employs AI-enhanced technology to help consumers virtually remodel their home spaces before purchasing the products.
In those cases, the retailers are adding experiential elements that research has deemed important to Gen Zers. That points to an engagement trend, making functional elements more attractive to consumers who have grown up with video games and social media.
The gamification of shopping is an emerging, if not yet a thoroughly embraced, retail trend that also has ramifications for vendors working both with retailers and as part of the direct-to-consumer development. According to market research and advisory firm Mordor Intelligence, the gamification of retail has created a service market including players such as Microsoft and SAP, reaching $57.99 billion, which it suggests will grow slowly through 2028 to 58.7 billion in 2028. Although the compound annual growth rate is just .25%, as the market research and advisory firm sees it, artificial intelligence and machine learning are critical elements in gamification. Since the marketplace is only beginning to work through the opportunities those technologies offer, gamification could gain faster, particularly among consumers who grew up with video games. It also might help solve some of the navigational shortcomings of mobile device navigation and search originally adopted from algorithms developed for PCs.
Talon One, a promotion and loyalty software provider, pointed out that elements making shopping more of an experience through gaming and game-like features are already in use by a range of companies. For example, food delivery company Wolt includes a simple mini-game in its app: If Wolt users tap the app's delivery timer, they receive a hidden game challenging them to tap as many times as they can within five seconds. If they beat the Wolt team's score, they win a Wolt coupon.
It's noteworthy that this approach has been gaining in physical retail environments. As long as four years ago, T.J. Maxx launched and awareness campaign featuring gamified pop-ups in six different locations in New York and Los Angeles. Each featured a selection of products curated by a group of six celebrities and influencers. Consumers could win the contents of each installation by correctly guessing the combined value of the products on display, posting their guesses under Instagram videos from T.J. Maxx or tagging them using the #maxximizing hashtag.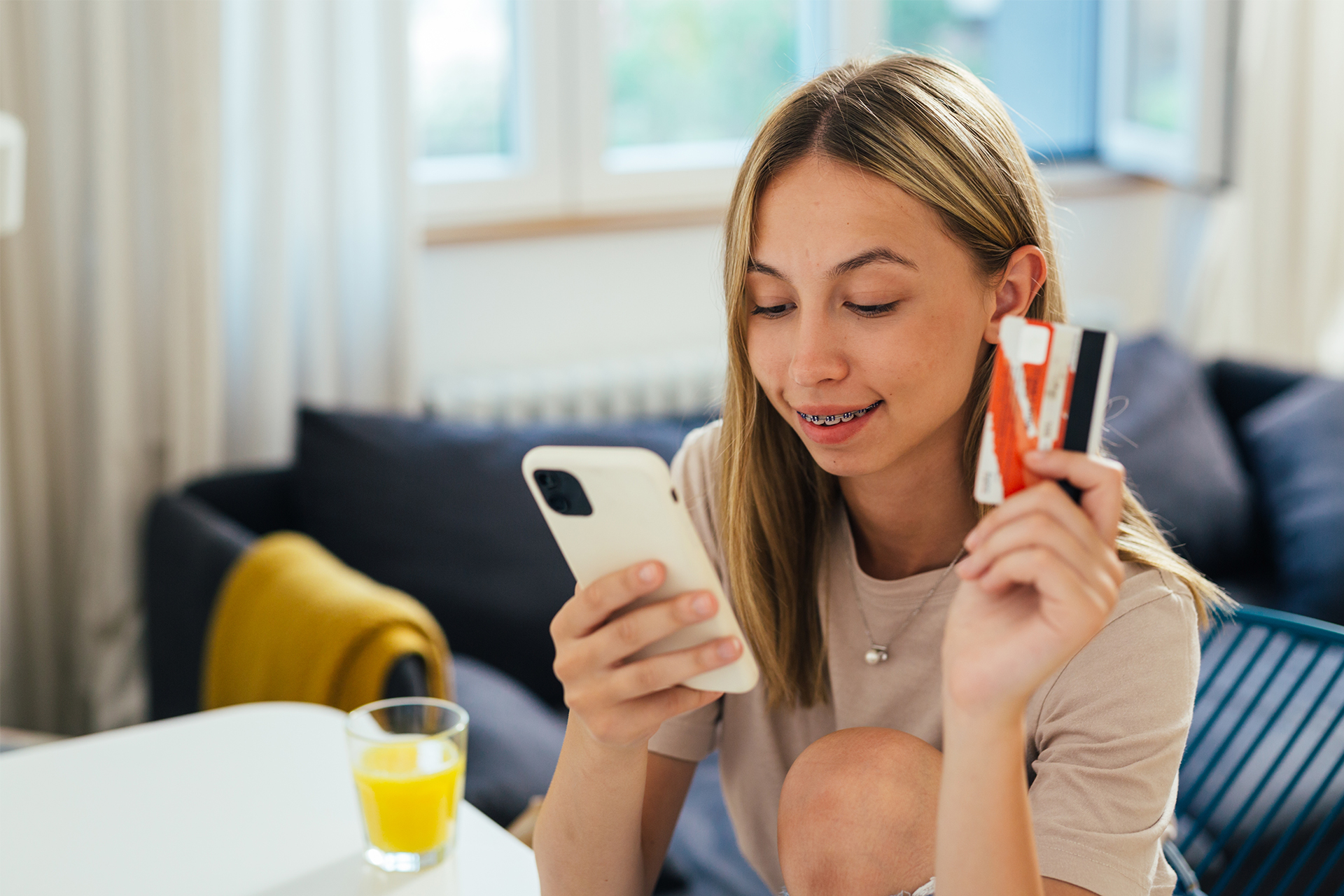 Ghost Retail, which works with companies on livestreaming, personal shopping and shoppable video, has pointed out that loyalty programs are among the areas where retailers explore basic forms of gamification, including point and badge systems, that reward consumers for specific behaviors. The company noted how Sephora awards customers points for their purchases, which can be redeemed for rewards like free products or exclusive experiences. The program incentivizes customers to make more purchases and creates a sense of exclusivity and community among Sephora's loyal customers, the company stated.
Gen Z shoppers are known for being tech-savvy, social media-adept and highly competitive. They value experiences over possessions, and they also are more likely to make a purchase if they feel like they are getting a good deal. Any game offered should be easy to access, enjoyable in use and provide value to the Gen Z shopper, Ghost Retail said.
As the generation that grew up with the Internet and online shopping, Gen Zers aren't shy about embracing new technological approaches to shopping.
According to recent consumer research by e-commerce technology company Rokt and the Harris Poll, 89% of Gen Zers globally think AI can improve online shopping. In the research, 55% of Gen Z respondents said they were interested in an AI assistant that would make online shopping more convenient by simplifying product discovery and anticipating their needs and preferences. Moreover, 51% of Gen Zers say they are interested in augmented reality and virtual reality shopping experiences. Walmart and West Elm have recognized that in its work with Roblox. Amazon has a Prime Video initiative linked to its superhero high school series with the evocative title "Gen V."
Gen Zers identified the top five areas in which they expect AI will improve online shopping: help with comparing prices, cited by 47%; finding deals, at 45%;  receiving relevant offers and product suggestions, at 41%;  receiving personalized assistance, at 37%; and finding reviews at 28%.
Timing
A poll conducted at the beginning of this expanded holiday shopping season from e-commerce platform runner Shopify and Gallup identified consumers 18 to 29, mostly Gen Zers with a few younger Millennials included, as having the most robust spending intentions among generations studied and the greatest willingness to spend early for discounts.
Gen Z has grown up with the expansion of the holiday shopping season. Although Baby Boomers and even older consumers might still see shopping for Christmas in August as odd, Gen Zers see it as more natural.
In the survey, Gen Z consumers were most enthusiastic about holiday deals, saying they would probably or definitely start shopping back in the calendar if retailers rolled out seasonal deals and promotions before the traditional November to December shopping period. Shopify and Gallup called on retailers to make better use of earlier holiday deals specifically to cater to younger consumers. In the survey, 48% of the 18-to-29-year-olds said they could be attracted to earlier holiday discounts, well over the 28% average across all age groups. Shopify and Gallup affirmed younger consumers are ready to shop, with 37% saying they would spend more this year, almost double the average sentiment among all groups polled.