HomePage News InSight Trend Index 2023/24: The Shape of Things To Come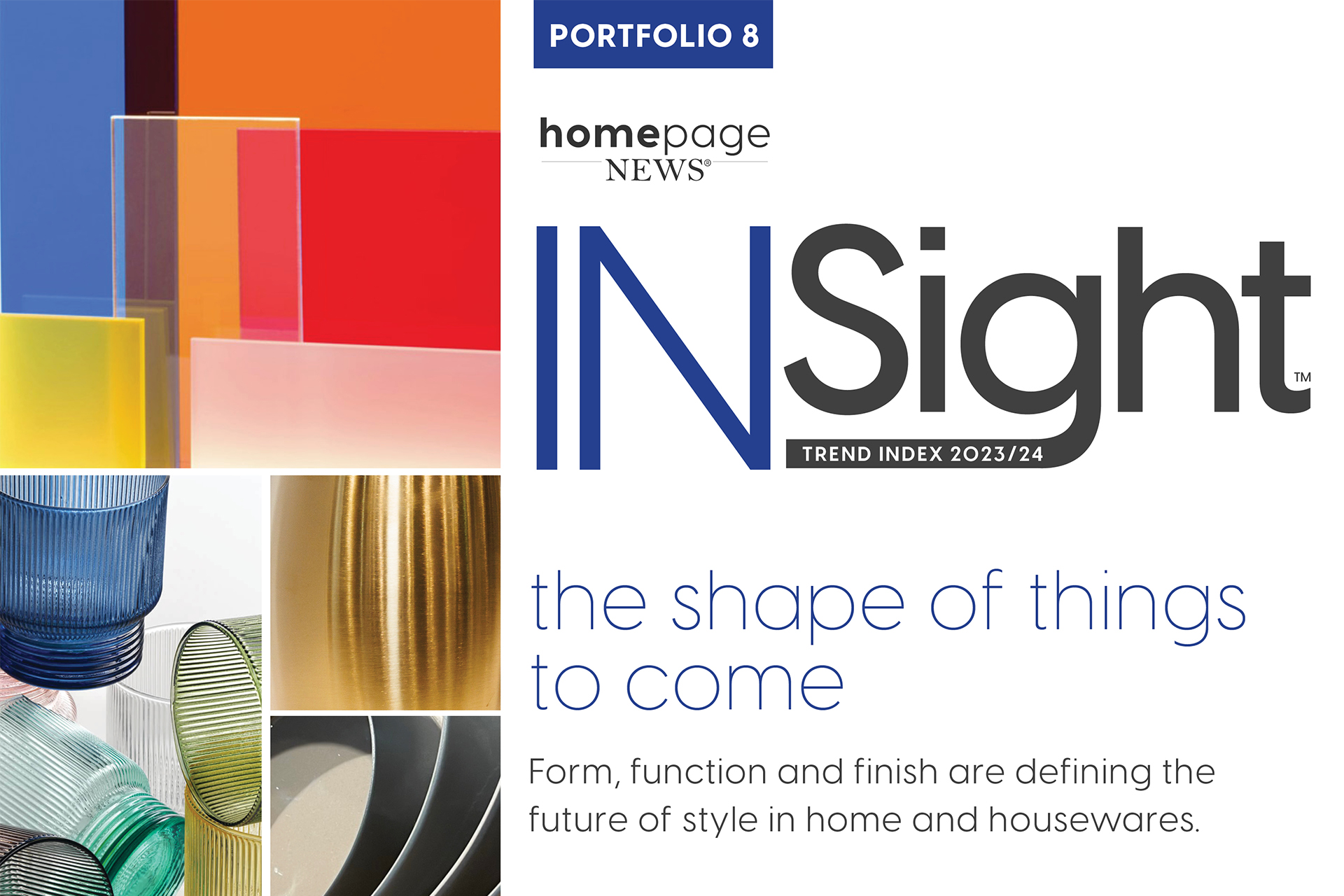 The eighth portfolio in the HomePage News 2023/24 InSight™ Trend Index examines The Shape of Things To Come, examining form, function and finish are defining the future of home and housewares.
Form, function and pattern have become the next wave of design and brand identity in home and housewares. These elements will continue to bring new excitement and elevated style to functional home products. Just between us, expect high-impact patterns and intriguing combinations to be a defining style element in 2024-25. 
Flip through to view the portfolio:
The HomePage News InSight Trend Index 2023/24 is an exclusive digital guide that explores emerging and enduring home and housewares trends through the products and innovations that embody them. This comprehensive and expansive report series was developed in partnership with Springboard Futures and its founder, industry trend authority Tom Mirabile, who also serves as consumer and lifestyle trend analyst for the International Housewares Association and HomePage News.
The Springboard team explored influential trade shows in the U.S. and abroad seeking home and housewares trends driven by global influences such as design, consumer lifestyle and functional/material innovation.
The HomePage News InSight Trend Index 2023/24 will be rolled out on HomePageNews.com in a series of themed portfolios each week into the 3rd quarter of 2023:
The Great Entertainers: The Artist, The Contemporist, The Naturalist, The Postmodernist, The Traditionalist, The Great Gifter
Pantone ColorWatch: Sustenance, Surrealism, Stylist, Scenic, Sanctuary, Replenish, Creative Mixology
The Shape of Things To Come: New Geometries, Golden Opportunities, In the Groove
World of Wellness
HomePage News, the leading B2B news and information media brand for the Home + Housewares industry, is a service of the International Housewares Association.