HomePage News InSight Trend Index 2023/24: Fine Lines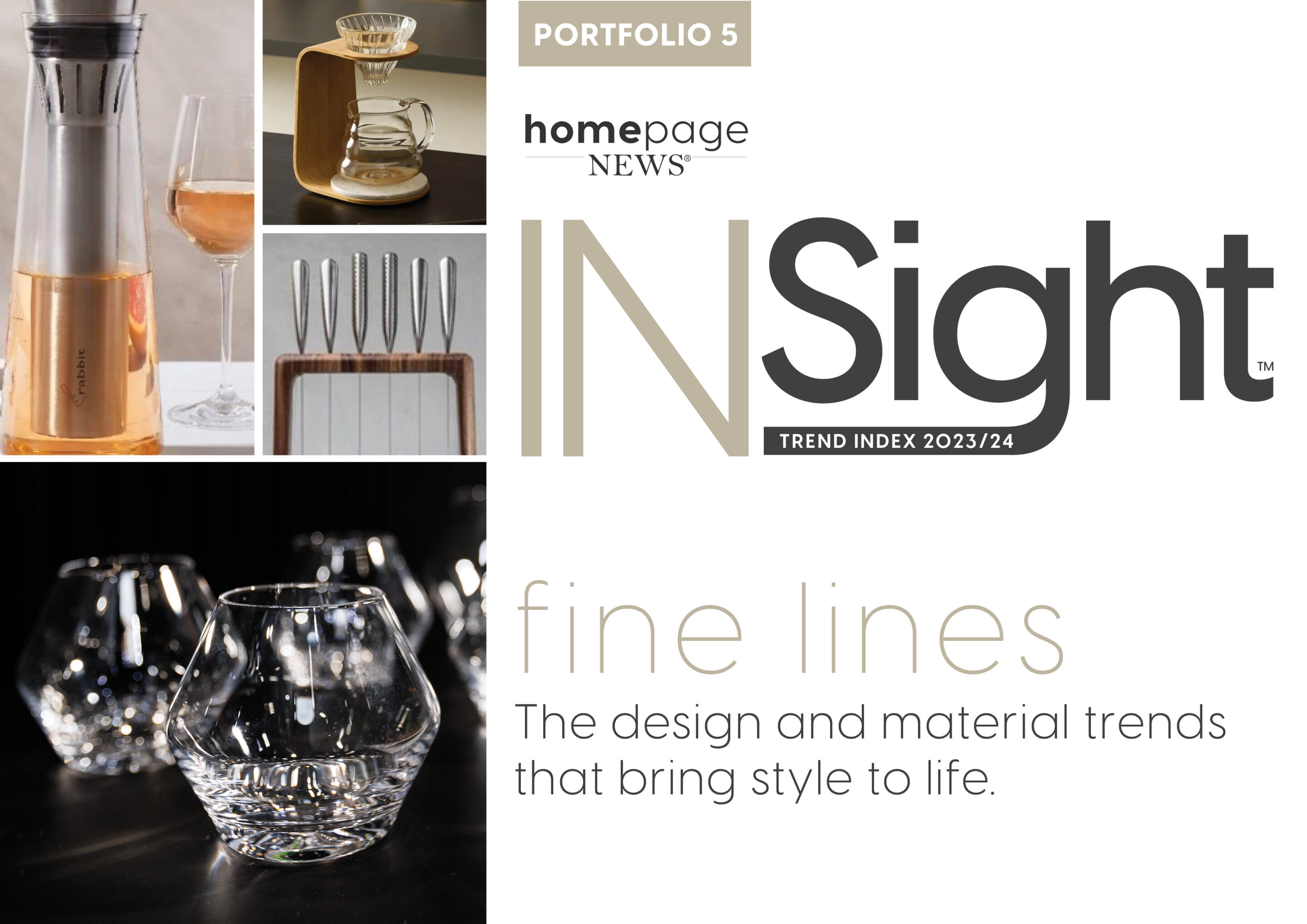 The fifth portfolio in the HomePage News 2023/24 InSight™ Trend Index examines Fine Lines, the design and material trends that bring style to life.
As technology brings ever more options and opportunities into focus, our lives and days continue to grow more complex and demanding. In the face of this compression of time and space, we are sometimes forced to choose between aesthetic and functional values. We've all faced the internal dispute: "Do I go with the one that looks amazing or the one that will really get the job done?"
Enter the new standard: Beautility. This commitment to products which embody a design mandate for objects that present as well as they perform. In this portfolio, we celebrate this standard and its rejection of compromise by presenting products both timely and timeless that bring Beautility to life.
Flip through to view the portfolio:
The HomePage News InSight Trend Index 2023/24 is an exclusive digital guide that explores emerging and enduring home and housewares trends through the products and innovations that embody them. This comprehensive and expansive report series was developed in partnership with Springboard Futures and its founder, industry trend authority Tom Mirabile, who also serves as consumer and lifestyle trend analyst for the International Housewares Association and HomePage News.
The Springboard team explored influential trade shows in the U.S. and abroad seeking home and housewares trends driven by global influences such as design, consumer lifestyle and functional/material innovation.
The HomePage News InSight Trend Index 2023/24 will be rolled out on HomePageNews.com in a series of themed portfolios each week into the 3rd quarter of 2023:
HomePage News, the leading B2B news and information media brand for the Home + Housewares industry, is a service of the International Housewares Association.