The upcoming warm weather may lead to a strong outdoor living season, buoyed by a range of new items that allow consumers to explore unfamiliar cooking styles and prepare food with all the advantages afforded by indoor cooking tools.
Indeed, while the trend has been of the outdoors coming in, with builders adding indoor/outdoor rooms and balconies to new homes, and countertop grills gaining popularity, in some ways, now the indoors are moving out with more stylish and elaborate food prep tools and related products that suit more cooking styles and eating occasions.
The chances of a good season for outdoor goods is underscored by a survey from the market research firm, Numerator. In a recent Customer Sentiment Study, it pointed out that 60% of consumers said they were worried about discretionary spending and 59% said they were uncomfortable about doing any non-essential traveling. Although COVID-19 was the latest incident that had consumers bunkering in at home, the Great Recession also saw a surge in home remodeling, redecoration and elaboration when it came to making the home a better place to spend more time, including in the yard, on the patio or wherever there might be a little fresh air and sunshine. If consumers are reluctant to spend a lot of money outside the home when the economy is worrisome, they may see upgrading the outdoor living part of the homestead as a bargain given the money saved recreating and eating at home versus traveling and eating at restaurants.
In an interview with HomePage News, Jonathan Johnson, Overstock CEO, noted that the e-tailer sees outdoor living as a focal point for the second and third quarters of this year.
In the HomePage News 2023 Outlook Study, sponsored by the International Housewares Association, just over a third of respondents said they were very or somewhat likely to purchase a grilling item this year, despite the category being heavily shopped in the pandemic and a merchandise segment where products are particularly rugged and made to last. However, the focus of many introductions is to encourage consumers to upgrade or expand their outdoor cooking. Consumers looking to step up in the outdoors can find accommodations whether they want to try new kinds of cooking, prepare food more easily or cook with a little more style.
Take, for example, the BBQ Mill from Peugeot Saveurs North America. The company maintained that it is bringing 210 years of innovation to outside cooking with a pepper mill that's specially designed for outdoor and grill-side use. Peugeot's BBQ mill incorporates rubber protections and a stainless-steel base for optimal outdoor durability, an LED light that automatically switches on when the mill is tilted 25 degrees, a practical ring atop the mill that makes it easy to carry and store for optimal access and is elegantly styled. Suggested retail price is $100.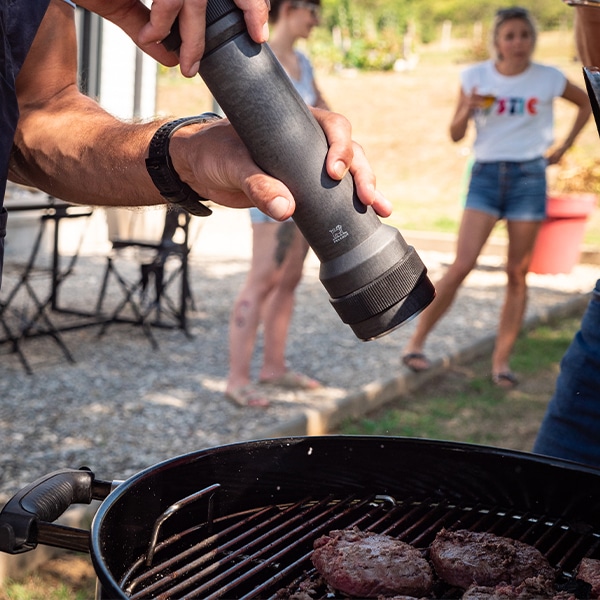 Marie Vavassori-Fundis, Saveurs North America Marketing Manager, notes, "The growth of the barbecue market together with dining al fresco, which is a part of the French art de vivre, naturally triggered a new desire to bring Peugeot products outside. Peugeot is always part of people's everyday lives and celebrations with family and friends. It is a natural extension of the range to design instruments of taste to accompany the home chef in their culinary adventures, inside and outside. Note that BBQ is a mill designed for use by the grill but is also a great companion to the best camping trips."
In many cases, new outdoor living products focus on helping consumers do more easily and effectively. So the Proud Grill developed the Slide & Serve BBQ Skewers to help backyard chefs kabob better. The skewers are flat and have tips that help prevent food from falling off or turning on the grill. Then the company designed the UltraVersatile Grill Basket for backyard chefs who want to move beyond hamburgers, hot dogs and steak. The large stainless steel basket, while still being compatible with meat, really makes grilling vegetables and fish easier. Placed on the grill, it separates different foods and, so, creates better cooking conditions. The basket itself has two movable dividers that users can set it up to accomplish just what they intend.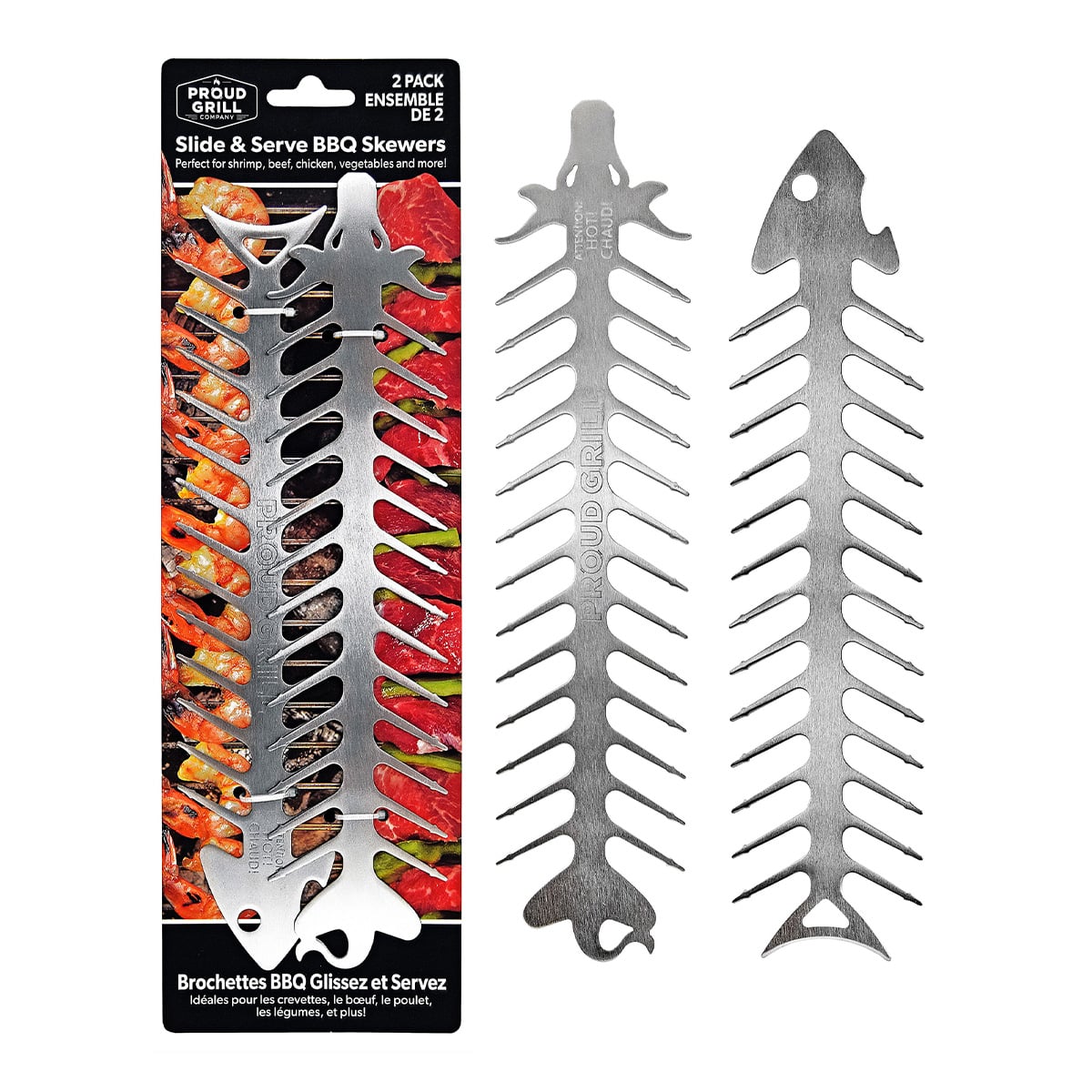 Proud Grill Slide & Serve BBQ Skewers
MBR Industries is taking a different direction, one that focuses on new grilling and outdoor cooking styles consumers can try as they get more ambitions in their adventures in outdoor cuisine. New ideas in cooking come from all over and often emerge from various national cooking styles as adapted to living in the United States, So, MBR is offering the Bene Casa party-sized Discada Cooking Set includes a burner, stand and a stainless steel comal pan. The wide two-level pan can produce any number of dishes from paella, which may occupy the whole cooking surface, to tacos with the fixings in the middle and tortillas warming on the upper tier. The pan setup is flexible and can produce anything from jambalaya to stir fry to sausage and peppers without having to use an inside appliance. The company also has developed the Bene Casa Caja Asadora Outdoor Roasting Box to cook succulent meat with charcoal heat up to 70 pounds in weight, enough even for a pig roast.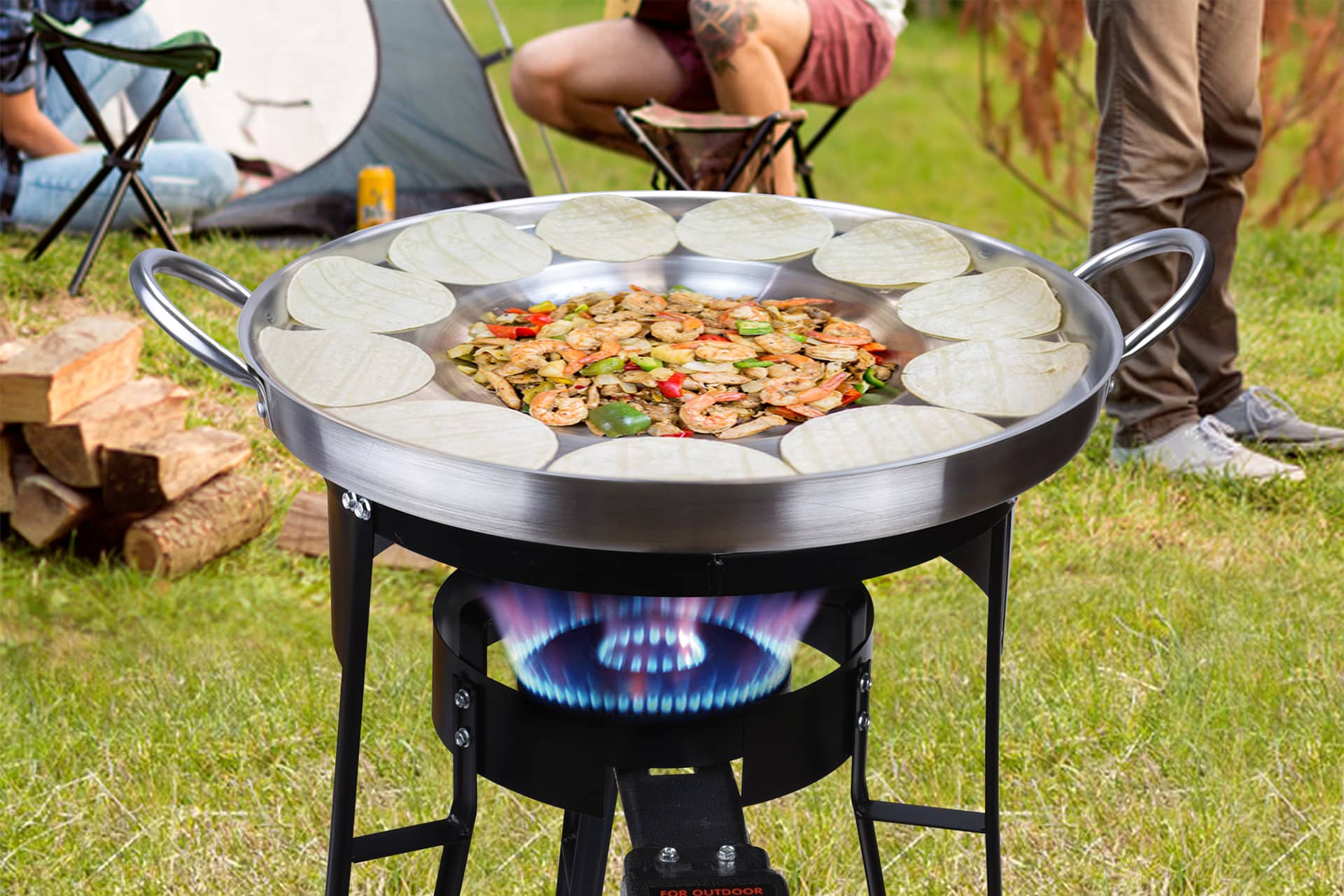 MBR Industries Bene Casa Discada Cooking Set
It should be noted that, even if a considerable number of consumers are considering a purchase, the outdoor living category is one subject to lots of impulse sales, whether someone happens to see something cool at a store or discovers a new sort of outdoor dish or even cooking method to try. Not every product that can boost a barbecue is necessarily associated with a grill. The Microplane Mason Jar Corn Stripper is a portable gadget that doesn't require power to remove and capture strips of whole kernels from fresh or cooked or large or small cobs with its durable, stainless steel serrated blade, the company maintained. Consumers can use it to create mason jar corn salads, salsa, chowders and related dishes just about anywhere.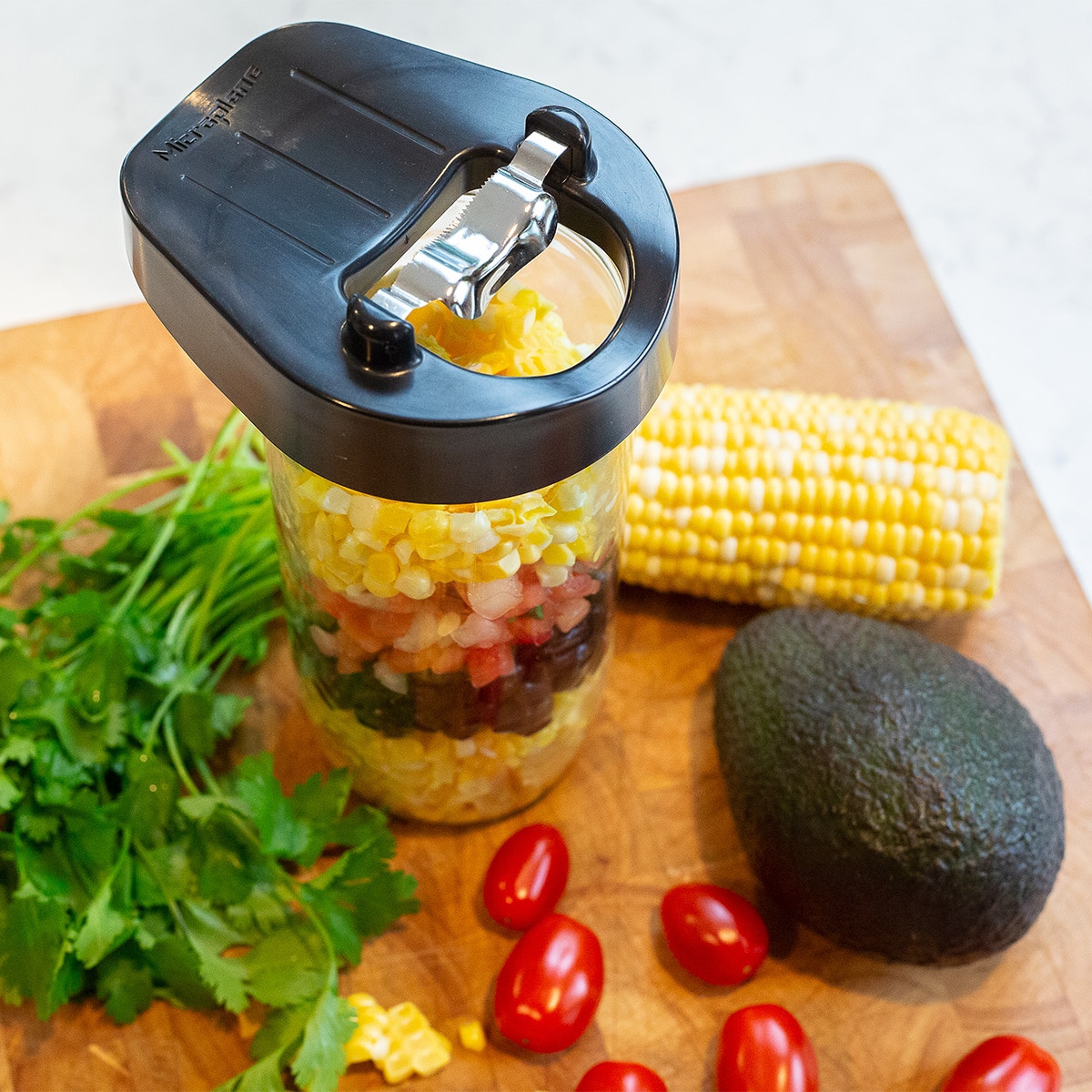 Microplane Mason Jar Corn Stripper