With cocktails a trend that consumers keep toasting, Oggi is launching a trio of new ice cube molds and double-wall bar glassware designed to elevate the home mixologist's drinking experience along with a new range of food storage.
Silicone Ice Molds
The new molds support the trend for mixology and the creation of professional-level drinking experiences at home, the company noted. Stay-at-home orders associated with COVID-19 precautions might have ratcheted up interest, but the craft cocktail trend predates the pandemic. Now, with inflation cutting into consumer budgets, cocktail creation is likely to maintain its popularity.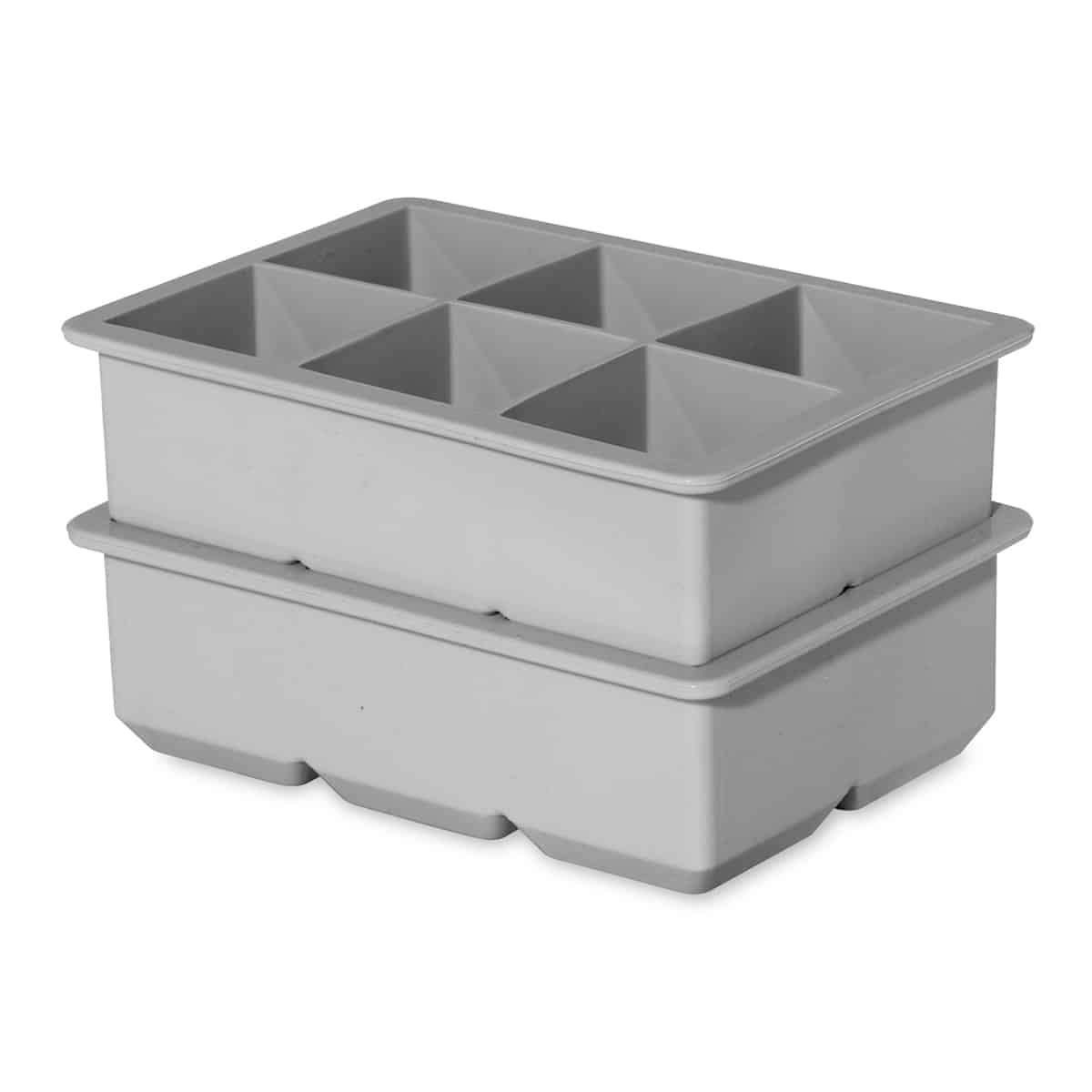 Large Square 6-Cube Ice Tray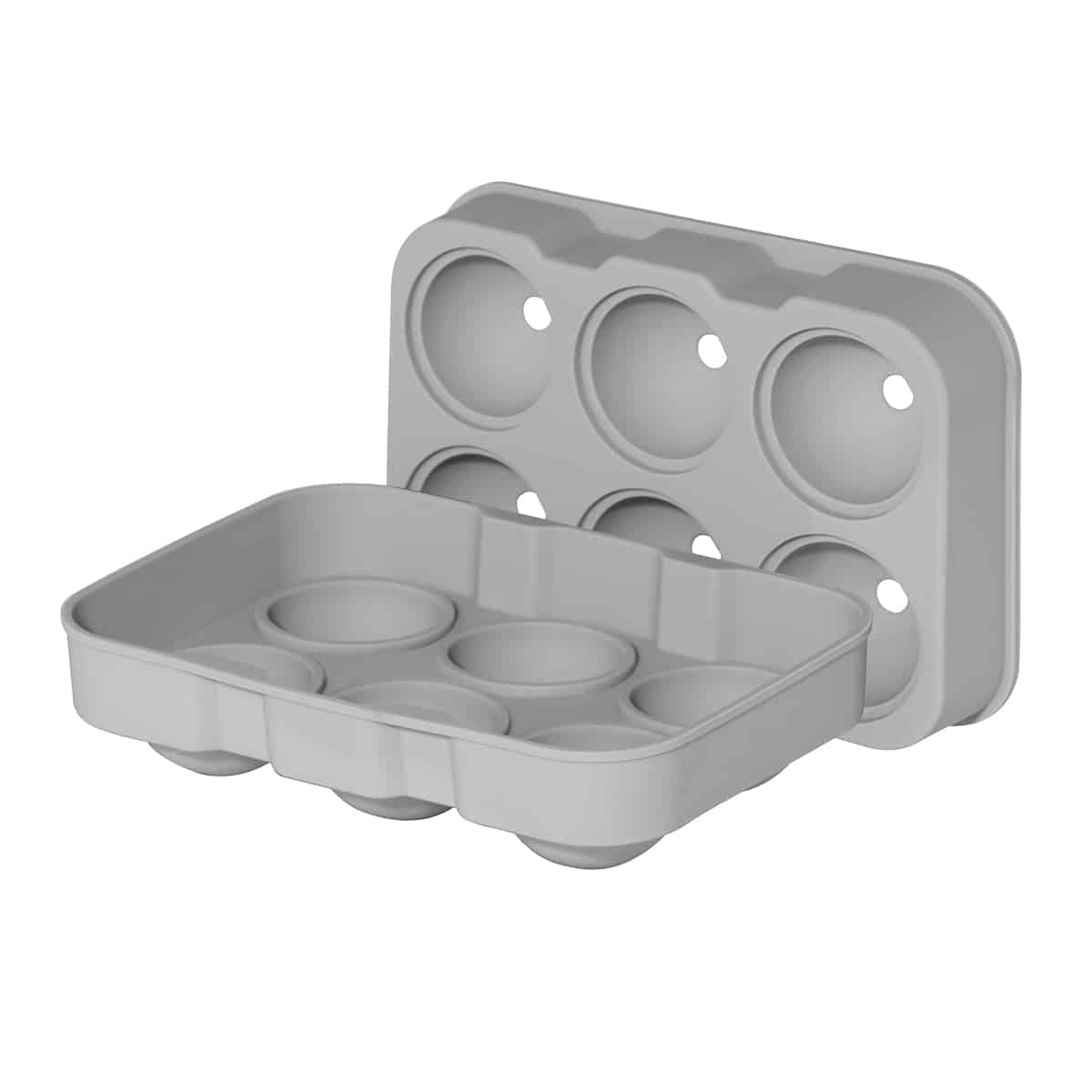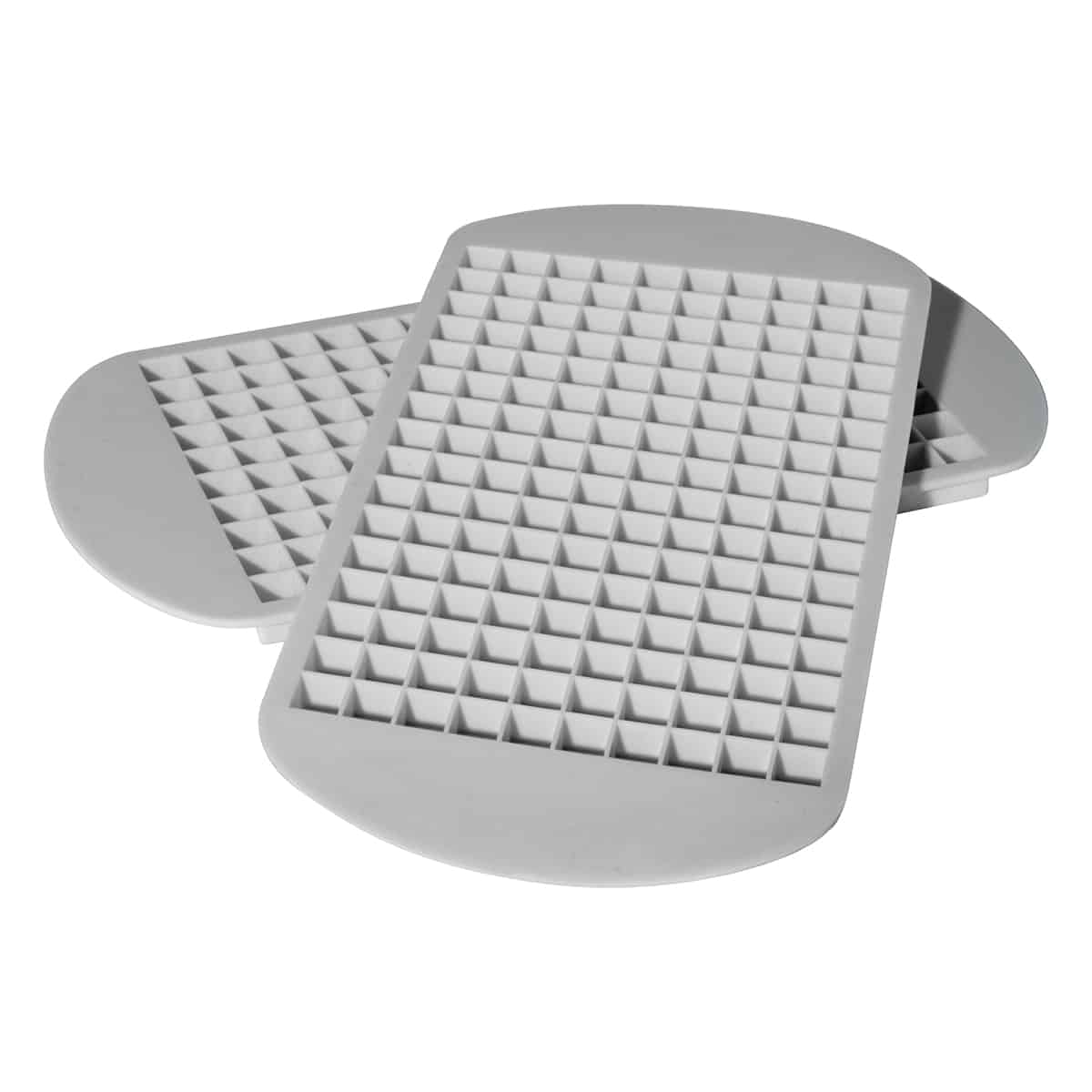 Made from silicone, the mold trays are durable but flexible enough to enable easy removal of ice cube creations, the company noted. Oggi offers its new ice molds in three forms. For one, it offers a set of two Large Square 6 Cube Ice Trays (ice pictured above), which make cubes that float nicely in whatever liquid is in the glass. The suggested retail price is $12.99. For those who want an even more pronounced freeze, the Set of 1 Large Ball Ice Tray, produces a large, slow-melt globular chilling agent. The SRP is $7.99. The Set of 2 Crushed Ice Trays makes 160 icy squares at three-eighths inch that melt fast in liquid and enhance the drinking experience of a kicky Moscow Mule among other concoctions. The SRP is $12.99.
Double Wall Bar Glassware
In a potentially complementary introduction, Oggi also is rolling out a range of handsome double wall bar glassware designs, the company stated. The new glassware has a more sophisticated look and useful thermal benefits. Made from crystal clear borosilicate glass, each Oggi double wall bar glass is hand blown to ensure high quality. By design, the double wall glassware nicely frames drinks for an attractive presentation but also provides superior insulation keeping drinks cooler longer even when enjoyed outdoors or while being held by warm hands. And condensation won't build up on the exterior of the glassware, keeping it from becoming damp to the touch and slippery.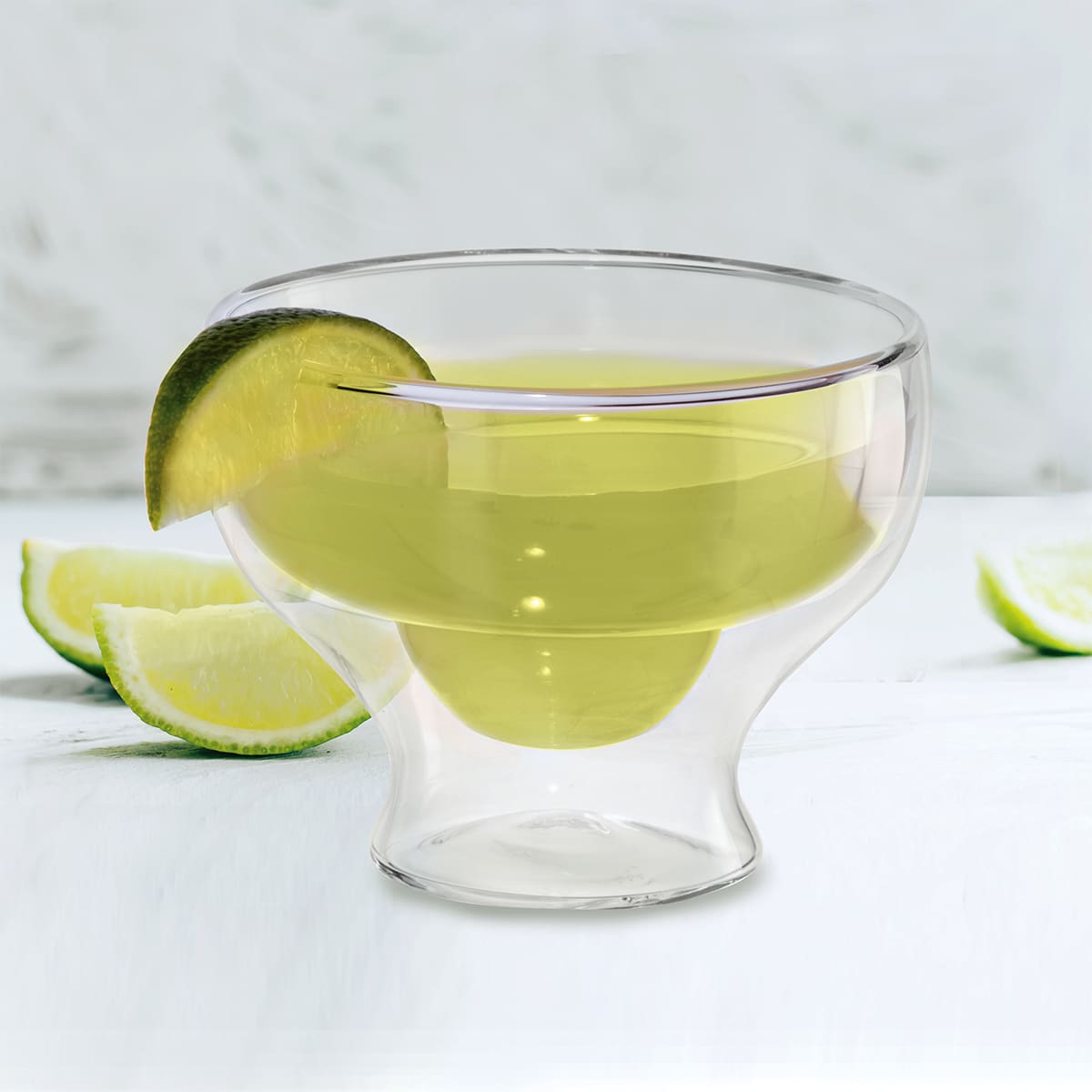 Double Wall Bar Glassware
Easi Grip Food Storage Containers
Also from Oggi comes a new range of food storage containers that eliminate common pain points and, so, make storing and using dry foods easier. Made from crystal clear BPA-free plastic, each Easi Grip container has a convenient flip-open lid for pouring and dispensing cereals, nuts, rice, pasta, legumes and more. At the same time, it maintains freshness and cuts food waste with handy clip-on lids that incorporate a handy date reminding slider making it easier to remember when to use the contents. The built-in handle makes it easier to grab and pour with the product even for those with smaller hands or less grip strength, Oggi pointed out.
The new containers reflect a consumer trend toward a better-organized kitchen and pantry space as well as a preference for whole foods and buying ingredients in bulk, especially in these inflationary times.
EasiGrip containers come in four sizes, a smaller 24 fluid ounces/ 700 milliliters, a medium 61 fluid ounces/1.8 liters, a tall 57 fluid ounces/1.7 liter and an extra large at 128 fluid ounces/3.8 liters.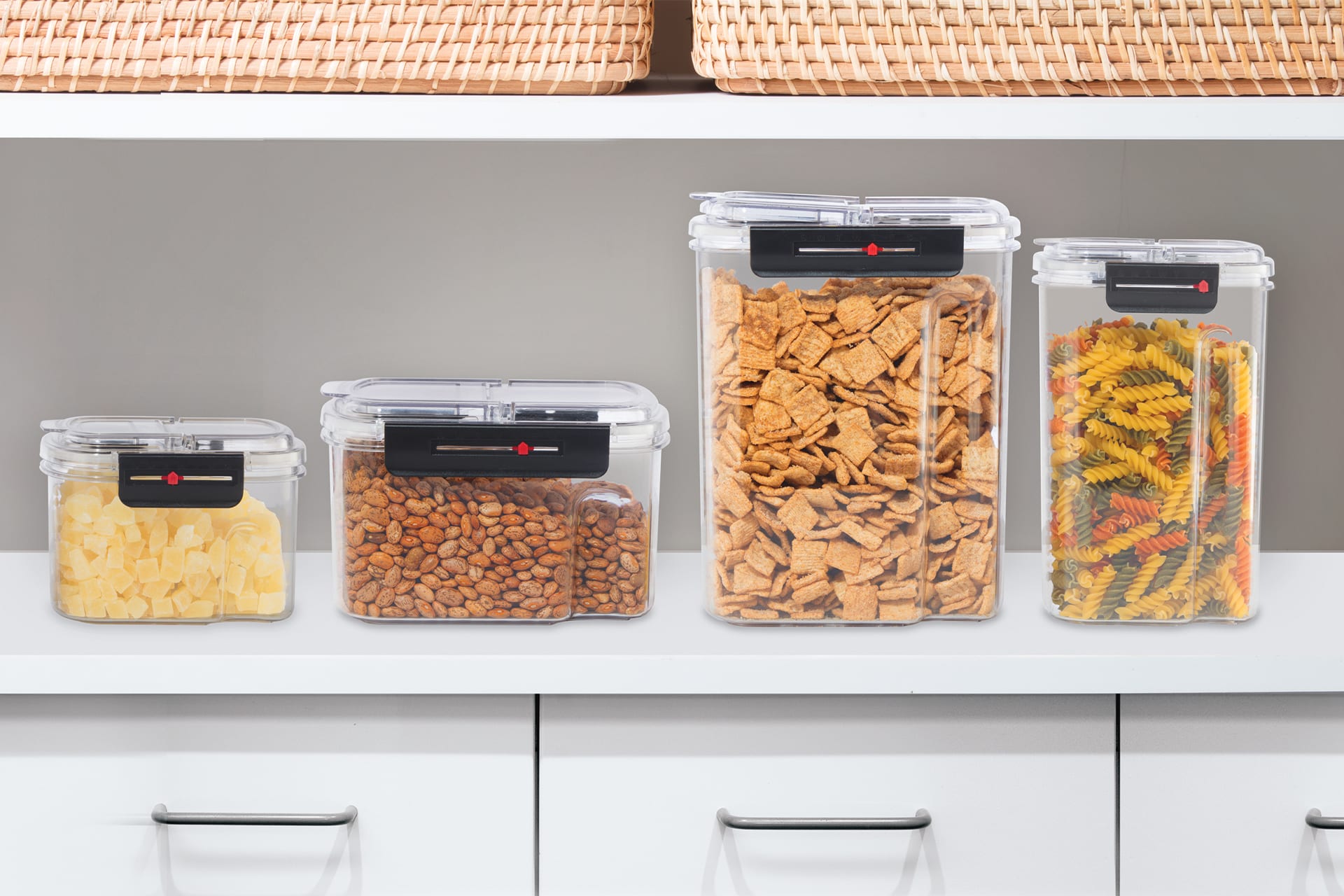 Easi Grip Food Storage Containers