Enamelware maker Crow Canyon Home is introducing new designs for its best-selling enamelware pieces, including Poketo, Lisa Congdon and Camp Wandawega. Crow Canyon Home also introduced Catalina Linens, a new category for the brand.
"This spring launch marks a major new milestone for Crow Canyon Home in its 46-year history. We introduced an entirely new category with linens featuring customer-favorite Catalina Splatter, further expanding the business into the homewares space. And we are extremely proud of our collaborations with Camp Wandawega, Poketo and Lisa Congdon. All of these partners represent the best in artistic design, across a range of aesthetics, and we couldn't be more excited to represent them on our best-selling enamelware," said Care Barde, CEO and owner, Crow Canyon Home.
Camp Wandawega
Partnering with Wisconsin-based heritage brand Camp Wandawega, the limited-edition enamelware collection was created to unite both companies' missions to preserve natural resources and honor the planet, according to Crow Canyon Home. The collection includes soup mugs, divided camp plates and sauce pots available in Walnut Brown, Forest Green and Mustard Yellow (pictured above).
The collection launches on April 19, 2023.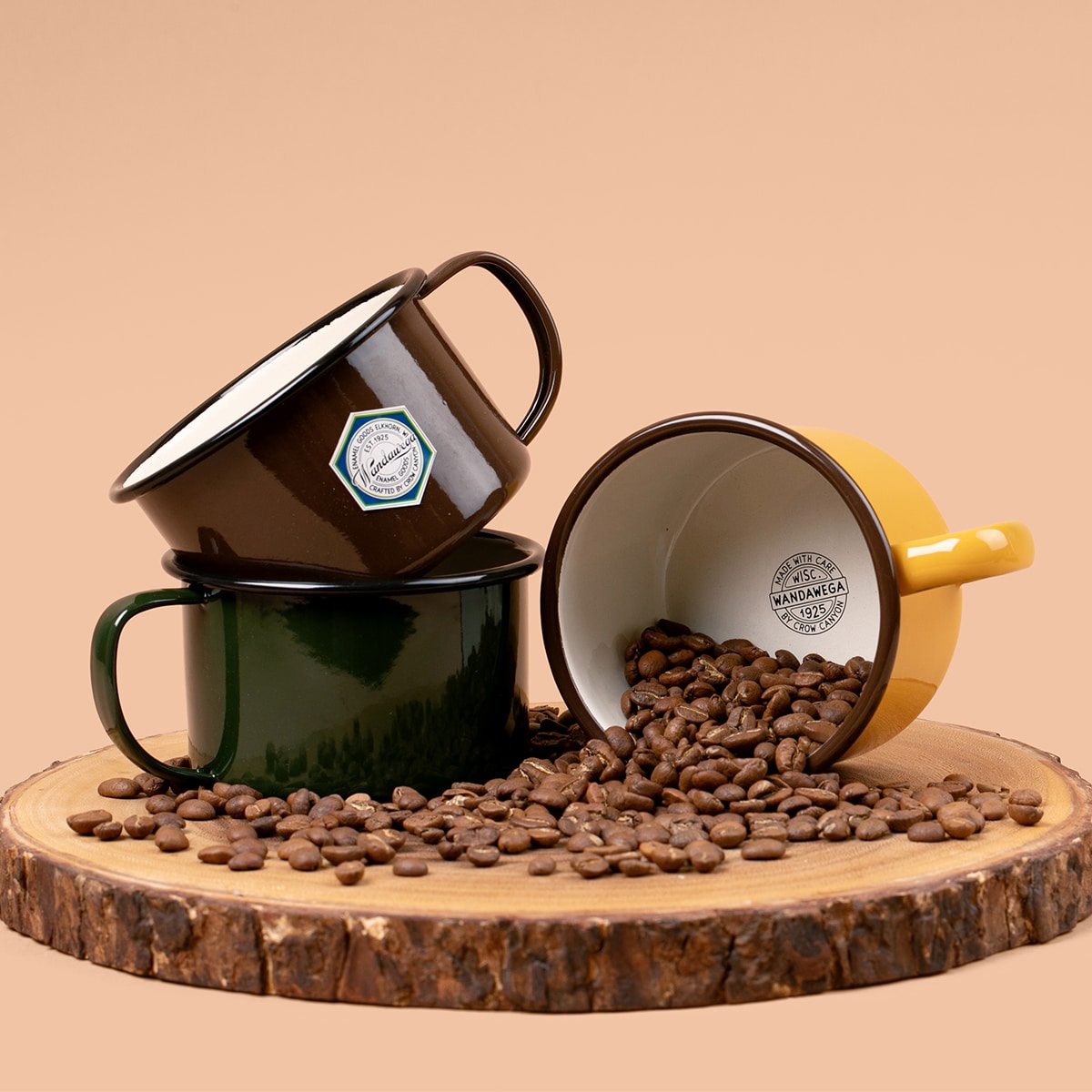 Crow Canyon Home Linens
The Catalina Home Linens are designed to mirror the Catalina Enamelware Collection. Each of the colorways (Bermuda Buttercup, Blue Tides, Mint Hibiscus and Pink Sunset) has a matching napkin and kitchen towel set.
The collection is available now.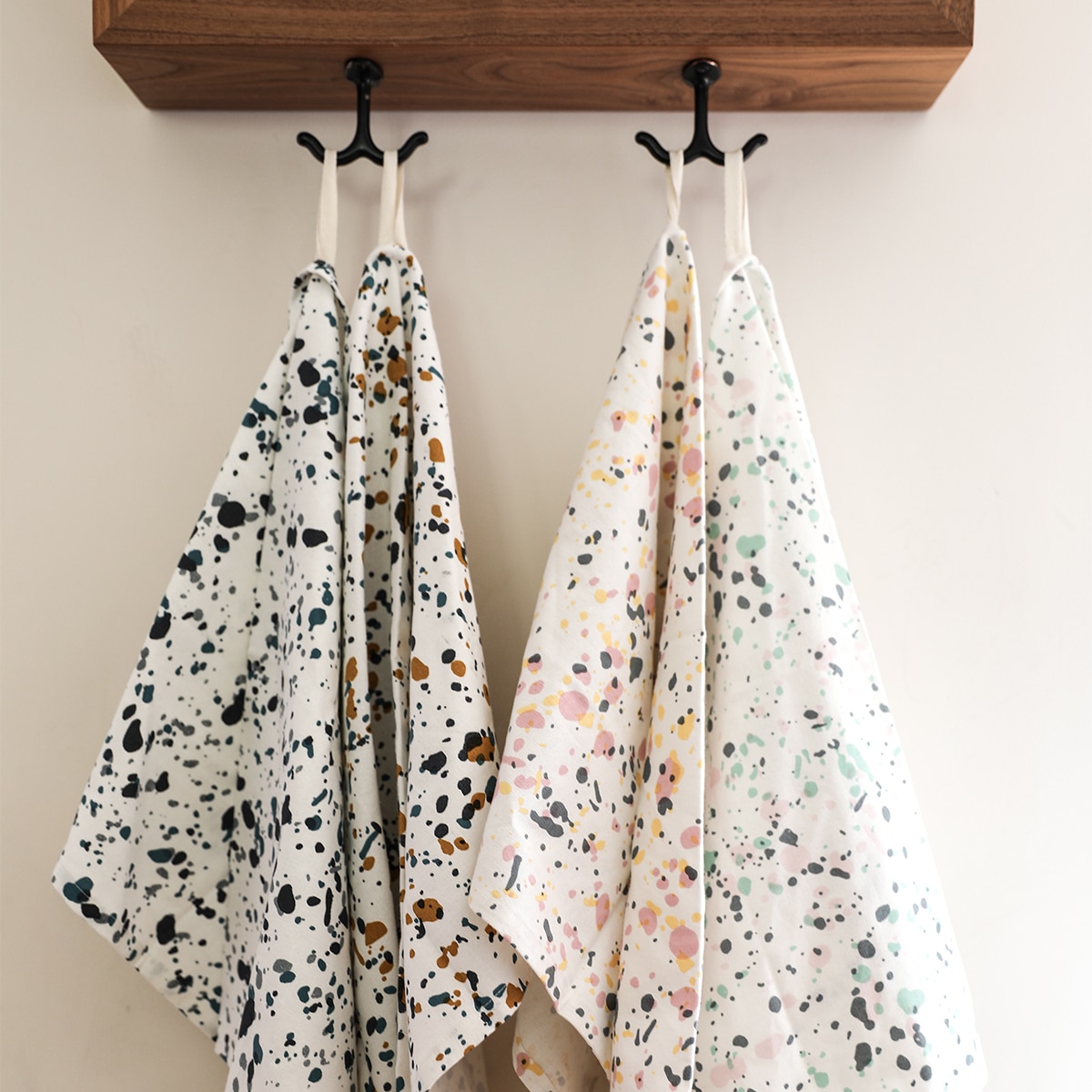 Poketo
Husband and wife team Ted Vadakan and Angie Myung of Poketo have teamed with Crow Canyon Home to create an enamelware collection with colorways and patterns intended to bring design into everyday moments. The limited-edition collection includes trays, tumblers, mugs and bowls.
Poketo is available beginning May 3, 2023.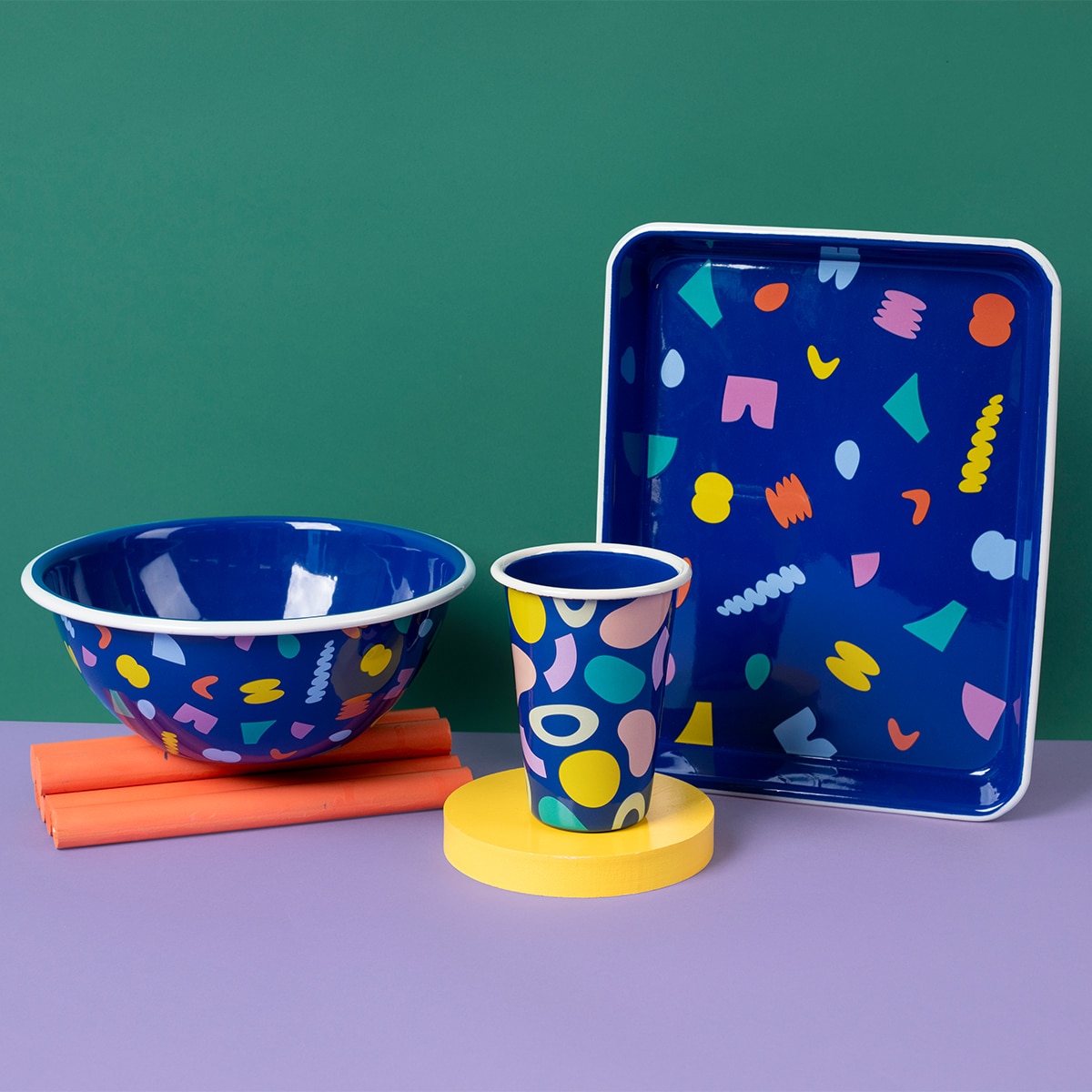 Lisa Congdon
In partnership with Lisa Congdon, Portland-based fine artist and illustrator, Crow Canyon Home is adding three new designs to the current collaboration. These items include the Black Tulip Small Serving Bowl, Butterfly Small Square Tray and Pink Tiger Small Square Tray.
The new items will be available on May 17, 2023.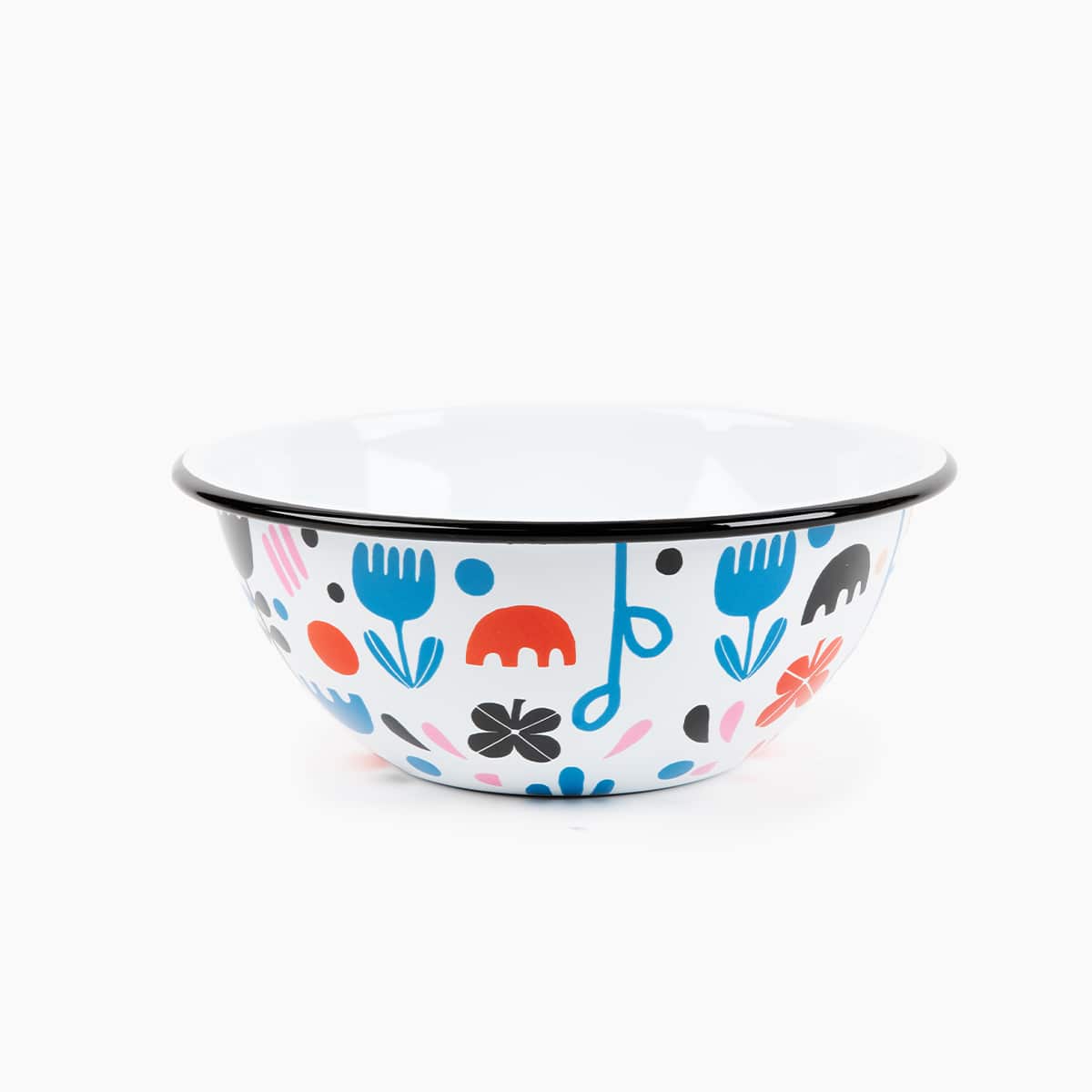 Black Tulip Small Serving Bowl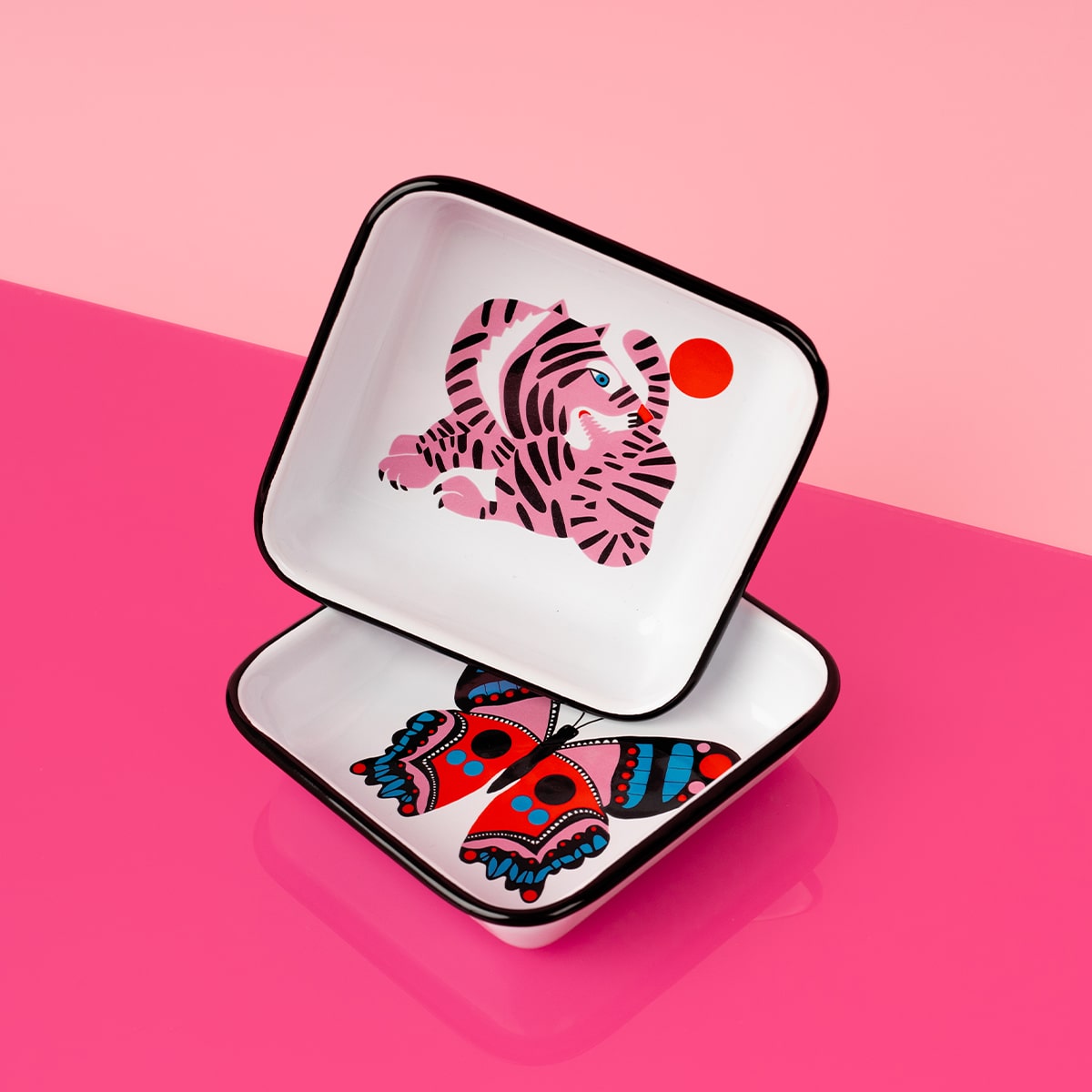 Pink Tiger and Butterfly Small Square Trays