Newell Brands Inc. opened the Newell Creative Kitchen, the company's first multi-purpose, brick-and-mortar kitchen space designed as a hub for content creation and connecting people with the latest food and kitchen trends.
Located in Hoboken, NJ, just across the Hudson River from New York City, the kitchen and meeting space is designed as a showcase for a mounting strategy to reinforce Newell Brands as cross-category innovator for home and kitchen brands including Rubbermaid, Ball, Calphalon, FoodSaver, Sistema, CrockPot and Mr. Coffee.
"As a destination for home and kitchen brands, we know that the kitchen is so much more than food, it's the heart of the home," said Kris Malkoski, business unit CEO, Home Solutions at Newell Brands."We are pleased to offer the Newell Creative Kitchen as an outlet that fosters inventive thinking and sparks discovery for consumers at home."
The Newell Creative Kitchen serves as a content incubator for creators to produce and share videos, tutorials and more, according to the company. TikTok culinary star Jeremy Scheck, partnering with the Newell Brands Creative Kitchen, demonstrated several recipes using Newell Brands products during a recent media preview.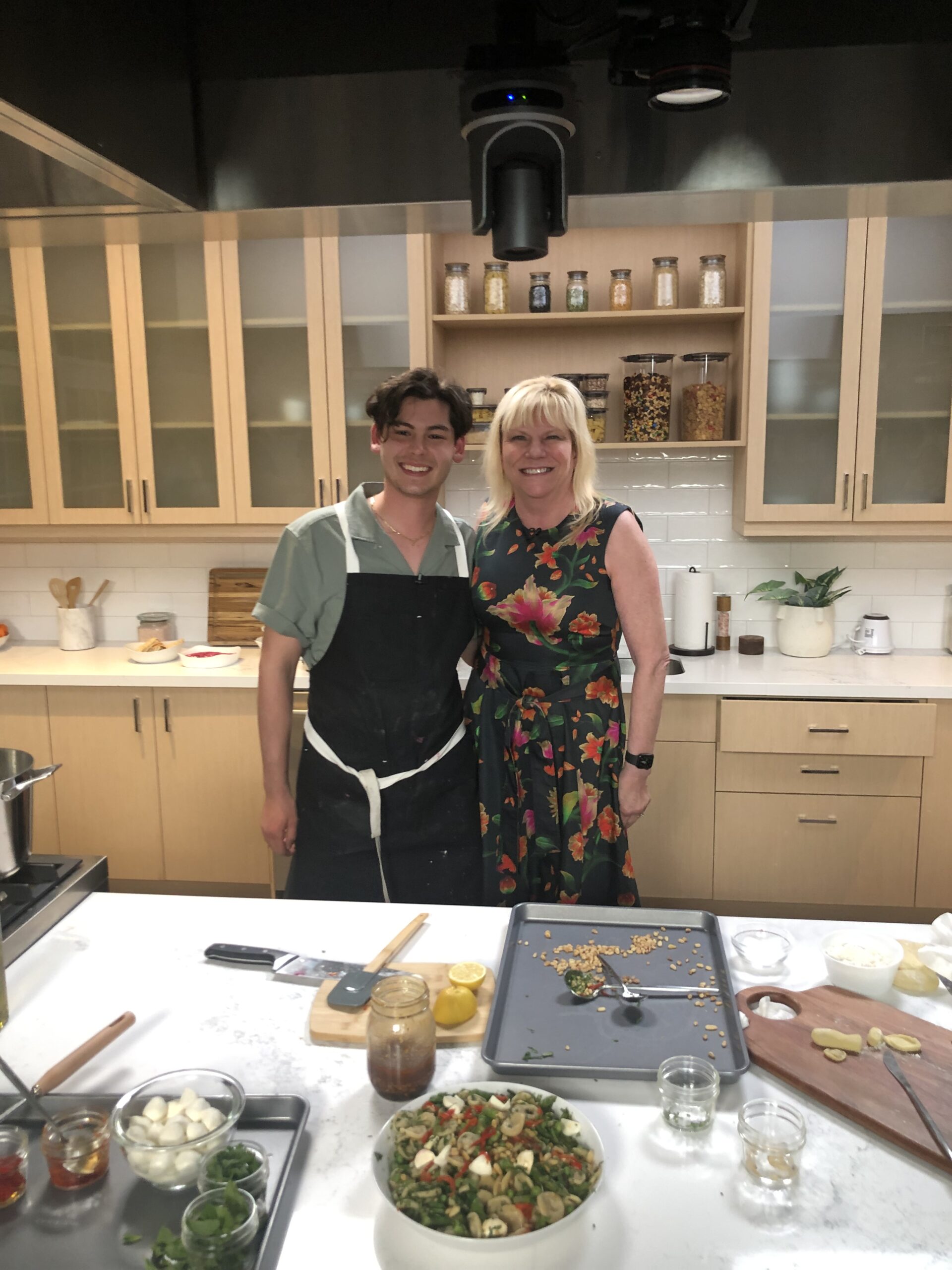 Scheck (left) and Malkoski (right) at the Newell Creative Kitchen
"I am excited to partner with the Newell Creative Kitchen to inspire people in their own kitchens this spring with fresh and flavorful creations that show how to use all kinds of produce throughout the farmer's market season," Scheck said.
Scheck, with some 75 million TikTok likes, said consumers 18 to 30 years old are a sweet spot of his social following. But he stressed his content is consumed across key generations. Malkoski, meanwhile, acknowledged the value of a Newell content creation strategy that captures emerging housewares consumers.
"Younger generations are into really into experimenting in the kitchen," she said. "We want to make that experience even better."
The Newell Creative Kitchen can host an audience of up to 40 people, and it offers a pantry-stocked Newell Brands products, a flexible meeting area and an outdoor patio. The space features integrated production elements, including reclaimed sound-rated ceilings, multi-layered lighting, and complex audio-visual equipment,
Content produced from the Newell Creative Kitchen, including Scheck's farmers market recipes, can be found on www.newellcreativekitchen.com, its YouTube channel or following the hashtag #NewellKitchen on Instagram and TikTok.