The HomePage News Top 50 Housewares Retailers ranking demonstrates the dominance of the top 10 store runners in the United States. It also reveals the opportunity for those retailers, and anyone working with them, that can develop a niche in the housewares market.
The Top 50 Housewares Retailers, developed for HomePage News by The NPD Group, ranks retailers by total 2021 sales in the following categories: small kitchen appliances; personal care appliances; portable home environment/floor cleaning appliances; cookware; bakeware; cutlery; gadgets and tools for prepping, cooking, serving and entertaining; kettles; food storage, on-the-go beverageware and tabletop. View the full list and methodology.
Broadline mass market and specialty operators dominate the top 10 housewares retailers. With that, though, many shoppers favor other retailers for certain purchasing occasions.
Opportunities exist in terms of channel, as demonstrated by the emergence of HomeGoods, launched in 1992 by TJX Cos. and now ranking 14th on the Top 50 list. The result is even more impressive when taking into consideration the company's other banners and their housewares sales. T.J. Maxx sits two slots ahead of its sibling banner, at number 12, with Marshalls situated right below HomeGoods at number 15. HomeGoods often sits on the same pad as Marshalls or TJ Maxx and only began digital operations in 2019. So, for most of that time when e-commerce expanded rapidly, it was offline. And it was sharing customers with the much larger Marshalls and Marshalls chains. HomeGoods, as such, has distinguished itself and gained ground based on the specifics of its consumer proposition, which combines a steady presentation of specific product segments with the treasure hunt appeal of merchandise turnover on the sales floor. Consider that HomeGoods, T.J. Maxx and Marshalls combined for housewares sales of around $2 billion, which would earn the combo a sixth-place ranking in the Top 50, and you get a sense of major place in the market occupied by TJX.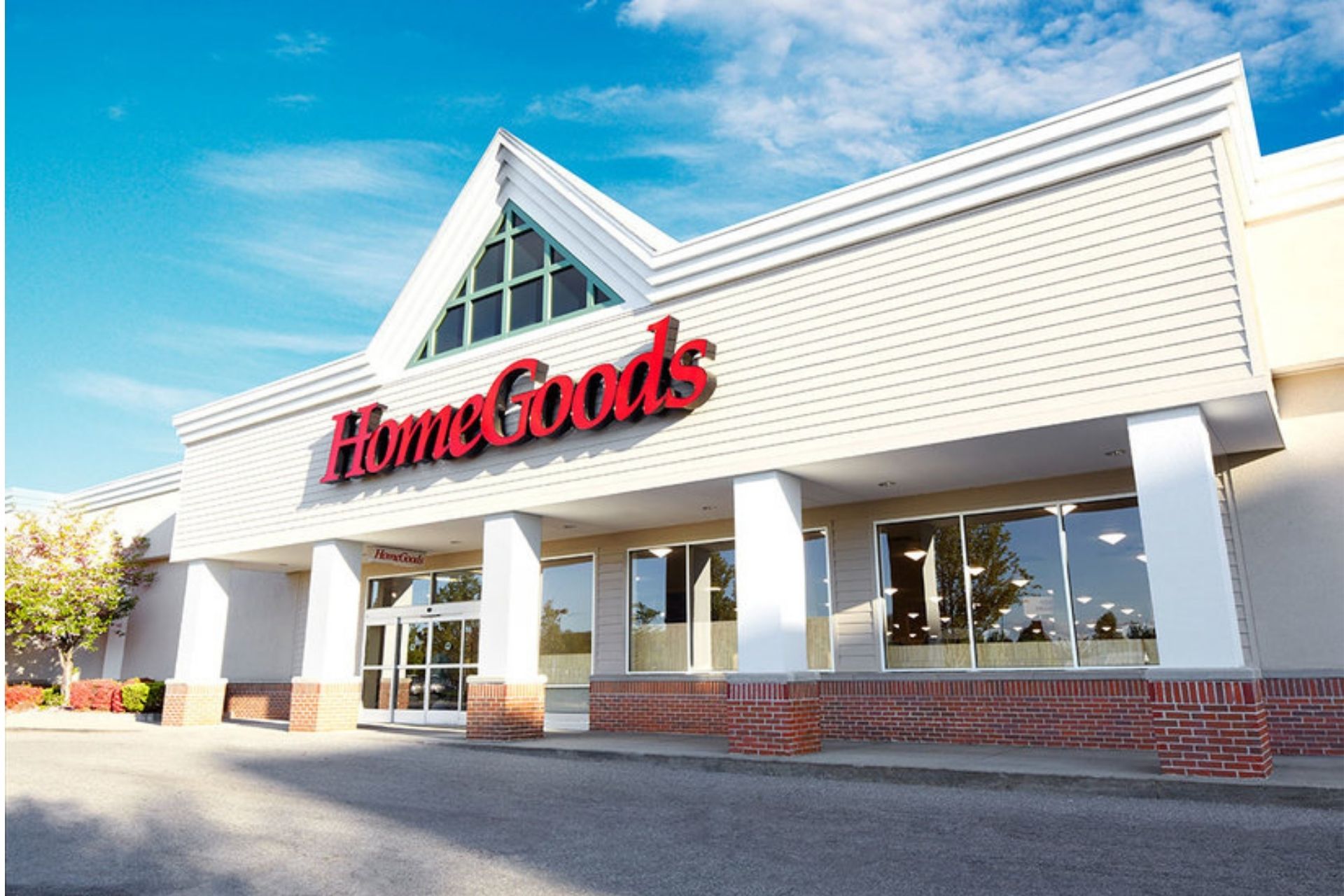 It's interesting to consider the role of segment specialists, such as Ulta. Although much of its business is in cosmetics and services, the company still manages a number 19 ranking on the HomePage News Top 50 list based mainly on its sales of beauty appliances. This suggests that destination shopping, particularly for consumers who are motivated and want a depth and breadth of assortment within a specific segment, is thriving in the housewares sector.
It's worth thinking about sectors within the Top 50 that are going through significant changes in how they are structured and operated. The chain drug store channel, for example, finds retailers becoming much more healthcare oriented as they retool stores to emphasize pharmacy and related health services. The shift comes after a period when drug chains significantly expanded their cosmetics assortments at the expense of other segments.
Drug chains in general continue to feature select housewares products, including beauty and health care appliances, but the overall scope of housewares in the channel has been subject to deemphasis. Still, among drug chains, Walgreens ranks 18th on the HomePage News Top 50 list, followed by CVS at 30 and Rite Aid at 49. How these retailers program housewares in the future, in stores and online, bears watching.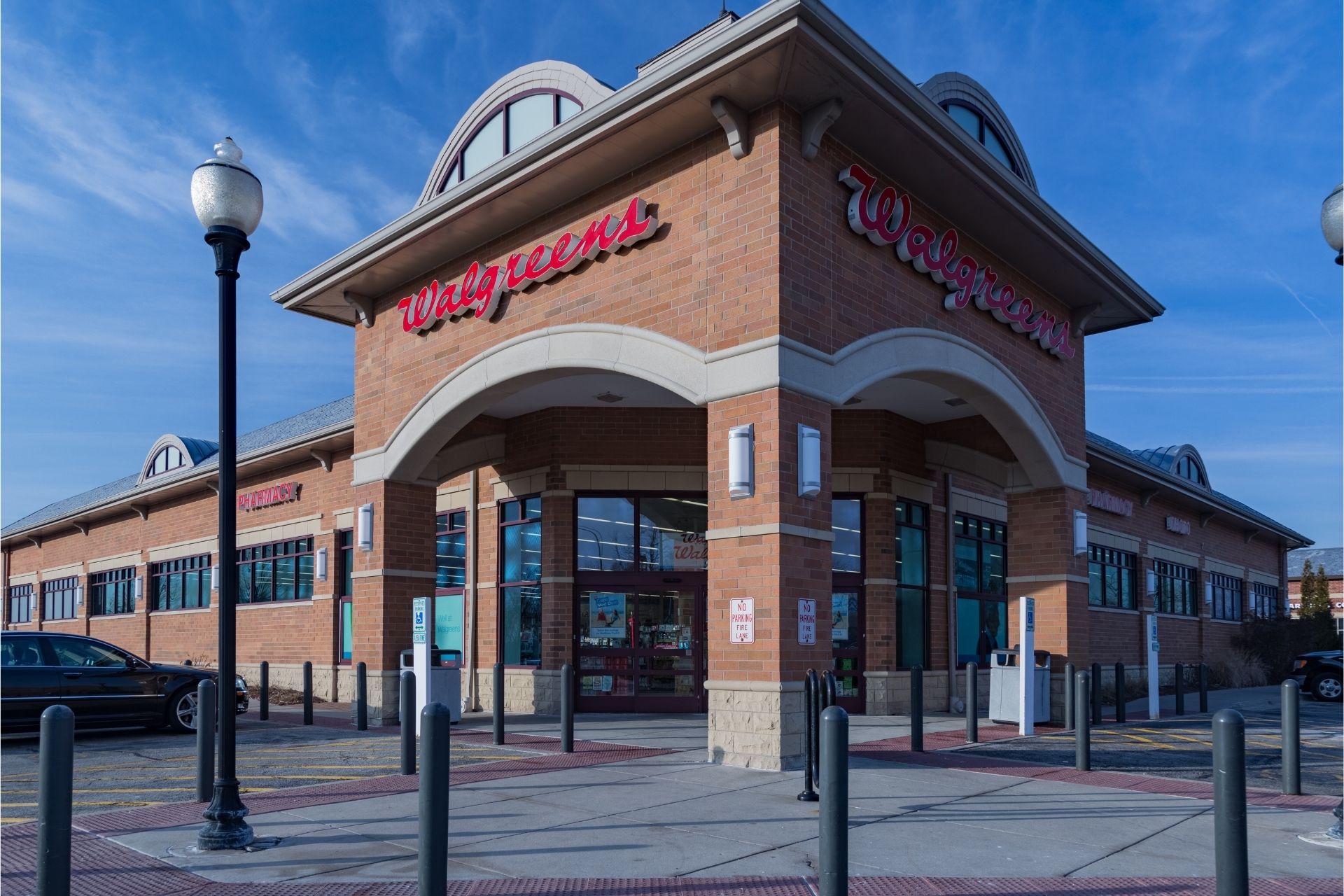 Retailers one through 10 in the HomePage News ranking have an overwhelming proportion of the sales among the Top 50 list.
"Those top 10 players, if you just go by volume, account for about 84% of the total Top 50," said Joe Derochowski, home industry advisor at The NPD Group. "The top 10 play in all categories across the home industry. They satisfy a lot of consumer needs."
The difference between housewares broad-liners and more specialized retailers is significant because of how consumers perceive the utility of a shopping trip or even browsing time on a website. Companies with a more focused perspective can address fewer needs, but they satisfy some needs in ways a significant proportion of consumers appreciate on particular occasions.
Beyond retail channel and assortment, digital shopping has had a huge influence on the Top 50 Housewares Retailers, and it is a particular strength of the top 10
"Online — across all housewares, including small appliances — accounted for 49% of sales in 2021," Derochowski said. "With that in mind, it's clear that consumers are utilizing both online and in-store to meet their needs, and retailers who have the ability to help shoppers shop how they want is an important factor. The largest retailers are allowing consumers to meet their needs not just in product but  in the way they offer products."
Of course, 2021 was a tricky year, with the pandemic cooling off and heating up while authorities tried to tamp down the viral incidence with various and intermittent restrictions. Overall, the circumstances reinforced the home-centric lifestyles more consumers had been adopting prior to a pandemic that substantially reinforced the trend. Consumers who were spending more time at home made necessity a virtue, prompting lifestyle changes so that many people who spent more time in restaurants and otherwise often counted on pickup and delivered meals prepared by foodservice operators learned to cook.
With YouTube and a variety of websites as their guides, consumers learned to cook indoors and outdoors, too, as they figured out how to work, study and relax at home. Consumers also remodeled or decorated their homes, reevaluated cleaning and hygiene routines and figured out how to concoct more beverages, adult or otherwise, at home. Even at times when restrictions were lighter, consumers still invested in the home-centric lifestyle, figuratively and literally, as they purchased everything from outdoor kitchens to bar tools.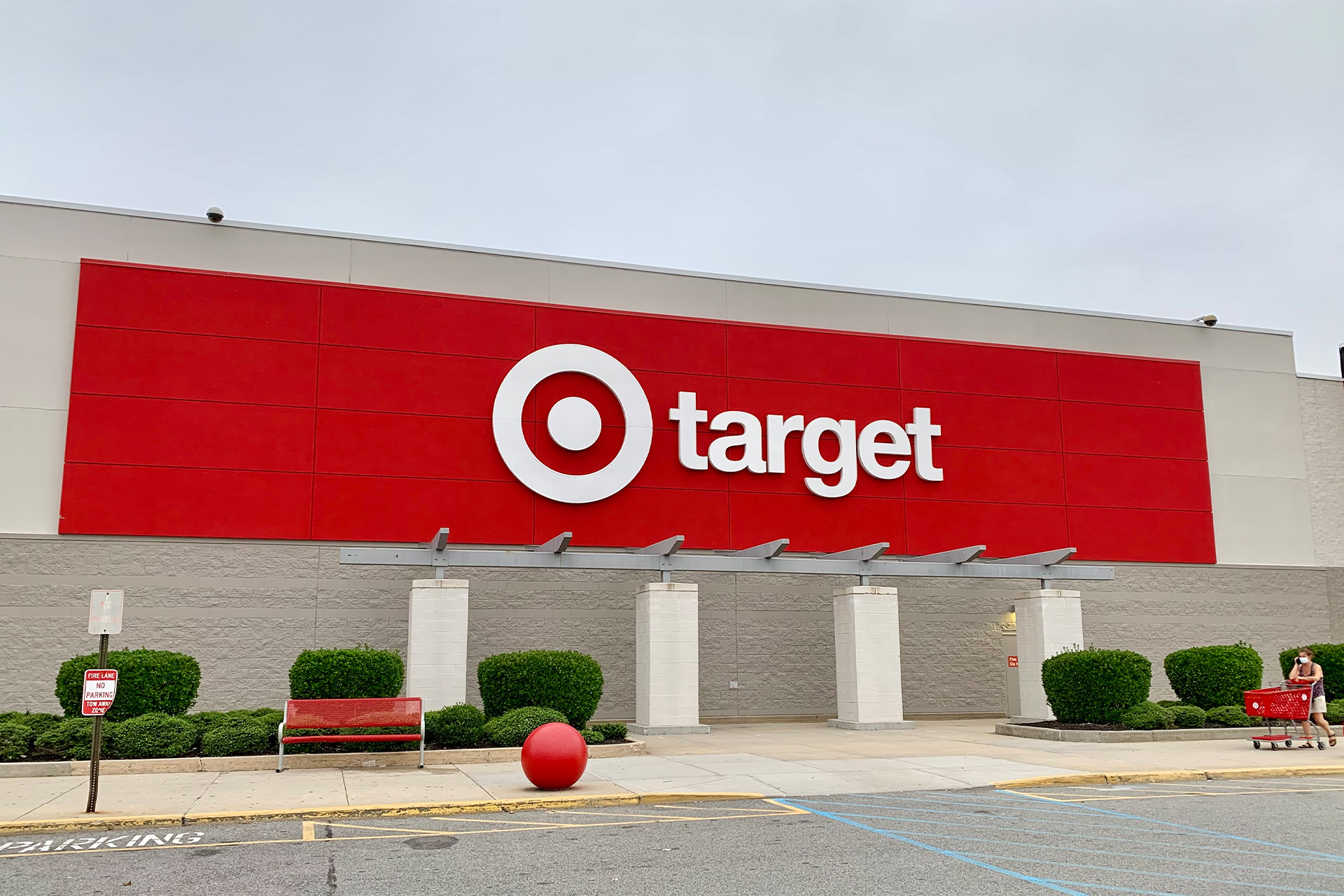 Now, even as they have more options, consumers who have learned home-based skills will be in the market for replacement products and upgrades even if still exploring new dimensions across their areas of interest. Retailers that can fathom consumer wants and preferences and foster ways to address them are likely to proceed further up in the Top 50 lineup in the coming year.
With circumstances changing and people worried less about COVID-19 and more about inflation and fuel prices, changes in shopper buying habits are taking hold. Just ask Target, which announced that it was going to do whatever is necessary to move backed-up inventory; and Walmart, where supply and fuel issues bit into first-quarter results; and Amazon, where the head of its consumer business left amid concerns about overbuilding and overstaffing.
The short-term problems might be amended quickly, but greater change is in the offing. According to the Edge by Essential 2022 United States Retail Landscape and Go-to-Market Planning Report, Amazon by 2024 will overtake Walmart in U.S. sales. In addition, Amazon is expected to add more than $294 billion in U.S. revenue between 2021 and 2026. By 2026, the market researcher predicts that the top three retailers in the U.S. will be Amazon, Walmart and Costco, with 14.9%, 12.7% and 4.4% market share, respectively.
Amazon already has overtaken Walmart as the top housewares retailer, and by a large margin, as demonstrated by the HomePage News Top 50.
Looking Back
To draw some comparison, the current HomePage News Top 50 can look back at the HomeWorld Business Top 50 published in 2020, which covered the first six months of the year as a way of illustrating how the COVID-19 pandemic hit housewares retailing. The methodologies between the two rankings are similar enough that some interesting observations can be drawn — among them that the housewares sales gap between Amazon and Walmart has become much greater.
In the HomeWorld Business study, Walmart's sales of $5.25 billion are about a quarter less than Amazon's $7.22 billion. In the HomePage News Top 50, factoring full-year 2021 housewares sales, Walmart's sales are about 44% lower.
In both readings, Amazon and Walmart revenues constituted approximately 55% of total sales. Meanwhile, the leading 10 in the half-year 2020 ranking equals 80% of the total, versus 84% in the full-year 2021 HomePage News top 10.
The strongest players in both rankings include Target, Costco, Bed Bath & Beyond, Best Buy, Home Depot, Lowe's, Sam's Club, Kohl's and Macy's, despite the companies taking different paths over the past couple of years.
The Pampered Chef fell significantly from a ranking of 11 for the first half of 2020 to 23 for all of 2021. Dollar General, although it has had fairly good fortunes lately, was among those retailers turning more to everyday needs recently and simply got passed by fast-gaining off-pricers T.J. Maxx, Ross, HomeGoods and Marshalls.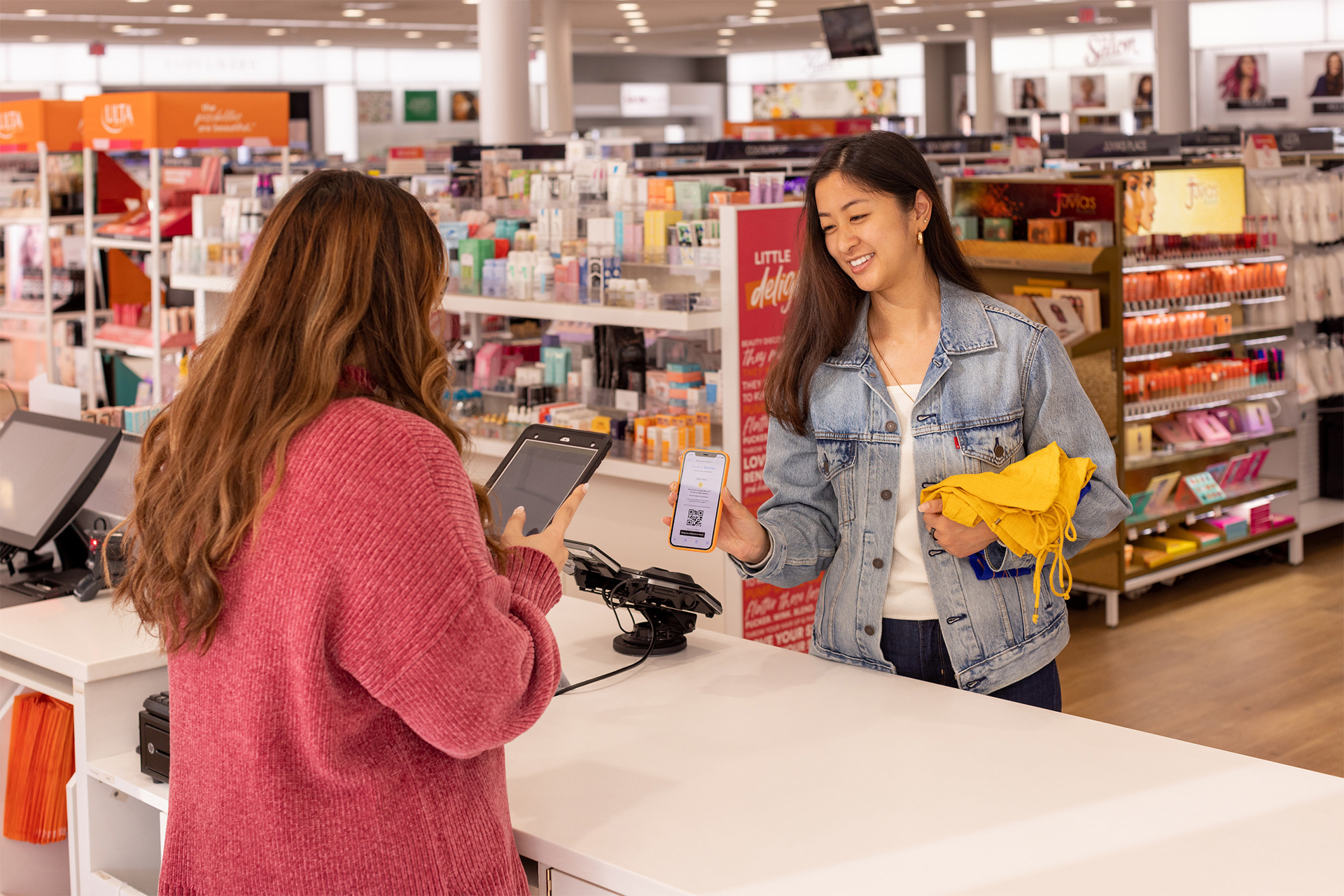 Ulta made a big move from 37 in the first-half 2020 ranking to 19 in the full-year 2021 list. Walgreens, CVS and Rite Aid slipped a bit. JCPenney gained a few points as it put more focus on housewares. Tractor Supply, Staples, Zulily, the Navy Exchange, Harbor Freight, Sears and Rural King fell off from one list to the next while Five Below, REI, Christmas Tree Shops and Academy Sports entered. Another entrant, At Home went from unranked among the top 50 in 2020 to 32 in 2021. Kroger supermarkets went from unranked in the 2020 list to number 42 even as its Fred Meyer division slipped a few slots to 40. Taken together, Kroger and Fred Meyer would have pushed Williams-Sonoma one back from its number 29 slot.
In some other callouts, Wayfair slipped from 27 for the first half of 2020 to 41 for all of 2021. Burlington, like other off-pricers, made gains from 35 to 28. BJ's slipped from 18 to 25, which may reflect its positioning as the warehouse club emphasizing food and household needs. For all its recent success. Williams-Sonoma held fairly steady among the 2020 and 2021 top 50 housewares retailer rankings.
Looking Ahead
The HomePage News Top 50 demonstrates the power of major retailers with a broad housewares assortment to dominate the market. It also shows that a variety of approaches can win audiences of sufficient size and loyalty to build major businesses in the category. Right now, the market is in transition with economic, political and lifestyle upheavals prompting consumers to reconsider their own shopping and spending habits. On top of that, web-based services are becoming more widespread and diverse, facilitating interaction between retailers and their customers. Times call for retailers to rethink their approaches to housewares with a thorough consideration of how to address shopper evolving shopper needs.
"We just went through a tumultuous time and are getting to a place where disruptions are becoming more normalized," NPD's Derochowski said. "Because of that, it's incumbent on all retailers to think about what is their role and purpose in our lives."
Derocgowski added retailers who want to retain pandemic gains or even make new ones have to analyze their approaches to product assortments as they address different life moments in a way that emerging consumer lifestyles dictate.
Retailers and the suppliers who work with them have to consider what needs they want to address as the consumer approaches another new set of circumstances in an environment still shaken up by COVID-19 and all the disorder in personal lives and the economy it has caused. Retailers have to make a commitment to innovation as they try to understand the evolving consumer mindset, which is likely to be the foundation for the rest of the decade.
It's amazing what [retailers] have done over the last couple of years. Now it's essential they figure out their role in the lives of consumers, investing in innovation. They have to continue with innovation to meet consumer needs, to make processes easier and better. It's critical to work with manufacturers, to figure out what consumer needs are now and how to solve them. We have to continue the incredible work that has happened over the past couple of years and innovate as much as we can.
– Joe Derochowski, Home Industry Advisor, The NPD Group
Retailers also can't go it alone.
"The relationship between retailers and vendors has to be collaborative," Derochowski said. "It has to become stronger with more collaboration and innovation to solve consumer needs. This is a very important time for retailers and manufacturers, who are coming together."
Kids' away-from-home activities are returning, and people are getting out at sports and other events. In the meantime, adults are returning to the office but with new concerns about what they need to do to protect their health. Home, especially as it has transformed during the pandemic, is still a refuge but one where consumers want to invite more friends and family. Supply chain disturbance and inflation might be shifting consumer priorities, but that has the potential to make home an even more important safe haven where folks can mitigate costs while maintaining their lifestyles.
Derochowski said the shift in how consumers are approaching work and play now should be top of mind for anyone who wants to sell more housewares. Retailers have shown innovation and agility through the pandemic and need to build on the skills and knowledge they've developed.
"It's amazing what [retailers] have done over the last couple of years," Derochowski said. "Now it's essential they figure out their role in the lives of consumers, investing in innovation. They have to continue with innovation to meet consumer needs, to make processes easier and better. It's critical to work with manufacturers, to figure out what consumer needs are now and how to solve them. We have to continue the incredible work that has happened over the past couple of years and innovate as much as we can."
Methodology
The HomePage News Top 50 is derived from The NPD Group's Checkout service, which offers robust data for tracking and improving performance across all channels plus buyer analytics to help businesses keep current customers and win new ones. Over 150,000 actively engaged buyers, the largest omnichannel panel focused on general merchandise and food service, provide NPD with receipt-based information on their in-store and e-commerce purchases. With comprehensive data from the same consumers over time, Checkout illuminates trends in behavior including migration to shopping online by category and consumer demographics. Buyer analytics deliver insight into most valuable customers, brand loyalty, brand leakage/lift, brand launches, and more, according to NPD.