Celebrated chefs have been a critical presence for QVC on television and online. To Kristen Stevens, QVC's GMM and vice president of Home Merchandising, the success of the chef program is about more than their culinary expertise. It's also about their stories.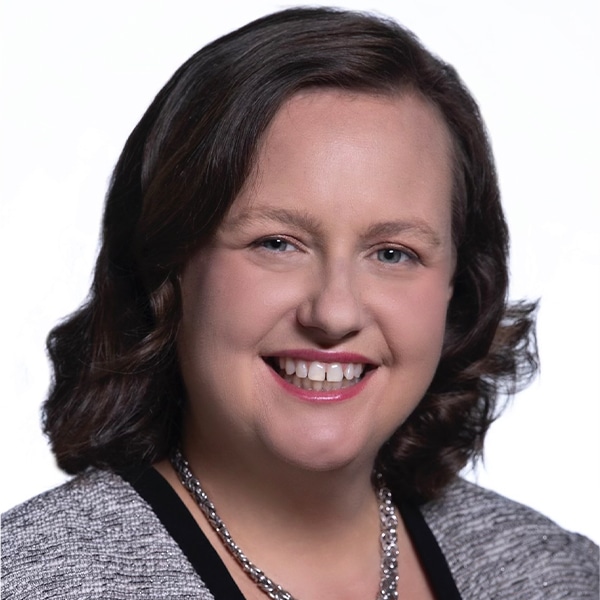 Kristen Stevens, QVC GMM and Vice President of Home Merchandising
QVC's most recent such collaboration involves chef Carla Hall. Sweet Heritage by Carla Hall just launched as a QVC-exclusive collection of kitchen and food items designed to combine necessity and style. Chef, television personality and culinary author Hall showcased the Sweet Heritage collection of cookware in front of a live studio audience on March 22 across all QVC platforms.
Hall honed her professional skills in restaurant kitchens in the Washington D.C. area. She competed on Bravo's "Top Chef" and "Top Chef: All-Stars" before co-hosting the daytime talk show, "The Chew." The QVC collection ranges from kitchen electrics, cooking tools, baking tools and gadgets to food items such as "Ready to Bake Cornbread Batter" and "Southern Brunswick Stew."
At the time of the launch, Stevens called the collection "a perfect addition to QVC's portfolio of celebrity chef culinary collections. Carla (Hall) is a relatable personality, someone who brings a great deal of authenticity through the personal stories and experiences she shares so openly."
During a recent interview with HomePage News Contributing Editor Mike Duff, Stevens said QVC looks to partner with chefs and designers who fit the multimedia retailer's customer-centric approach to an audience that appreciates authenticity and likes to hear a good story.
HomePage News: How does QVC identify and/or select the chefs and designers it works with on co-developed collections?
Kristen Stevens: We've always sought out personalities with great stories to tell. And a great storyteller to bring the brand to life. Someone who is authentic and passionate about their brand. Our most successful storytellers have a personal journey that inspired the creation of their brand and products. We look for brands that are passionate about the customer, who will listen to customer feedback and be open to evolving and growing based on what she needs.
When looking at potential chefs/designers, we are looking for a natural synergy between their personalities and the storytelling we do at QVC. They demonstrate the product, show how it makes life better, share the origin story, and their passion for the product, so it's essential they can connect with our customers.
Our customers find value in learning directly from these experts. Building this relationship between the customer and the expert adds credibility to the products they are purchasing.
HPN: How long does it generally take from contact with the chef/designer involved and the product introduction?
KS: Timelines vary based on the product. Depending on the category, it can take as short as 60 days for food items or up to a year from initial discussions to launch for hard goods.
Our platforms are very appealing to celebrity chefs and designers to reach a large audience of highly engaged shoppers. We connect personalities with customers across broadcast, streaming, web, social and mobile. Our livestreams hub on QVC.com features integrated live chat along with the ability to like and purchase products for an even more immersive and engaging video shopping experience. We also have our QVC+ streaming experience with live, on-demand and streaming-only content together in an easy-to-use, fully shoppable experience.
HPN: How is the collaboration pursued: Is it all done remotely or do the collaboration partners generally spend time with QVC designers in an office setting or elsewhere?
KS: It is a very collaborative process, done both in person and remotely. We usually start with the inspiration of the chef or designer: their aesthetic, the core pieces that are most important to them, colors and patterns that they connect with, where they have deep stories that they would like to share. From there, our QVC merchandising teams review categories of products, where we might have white space or see opportunity and layer in our customer insights on what will resonate. Product samples are sent back and forth through various rounds of review.
We ultimately want the collection to be authentic to the personality. That authenticity is what will resonate with customers and establish trust.
We also have in-house design, development and global sourcing capabilities to offer end-to-end support to help celebrities and designers bring new brands, products and concepts to life. This includes designers and sourcing experts. Designing/sourcing in-house helps us to differentiate our product offerings, reduce costs, increase quality control and provide more transparency to the factories that are manufacturing our products. Our customer guides our decisions. Our brands and collections reflect their unique tastes.
We have helped dozens of celebrities and influencers create and launch brands and provide them with the platforms to reach millions of customers with enormous success.
Our unmatched capabilities in design, technical and sourcing expertise and trend analysis, combined with the strength of our platforms and broad customer appeal, allow for rapid and efficient expansion resulting in the development of true lifestyle brands.
HPN: How do QVC customers generally respond to the chef/designer collections?
KS: We recently launched two celebrity chef collections – Sweet Heritage by Carla Hall; and Fabio Viviani. Both were well received by the customer with sellouts in both debuts. Geoffrey Zakarian has quickly become a customer favorite brand with several best-selling items, including his upright mandoline, of which we have sold more than 260,000 units.
Beyond sales, we look at customer engagement and customer sentiment. Our customers are very vocal, so we follow their feedback on social media, in our livestreams and in the reviews that they post on QVC.com. The halo effect of new customer acquisition and reaching new audiences through these chefs and designers is also part of our evaluation.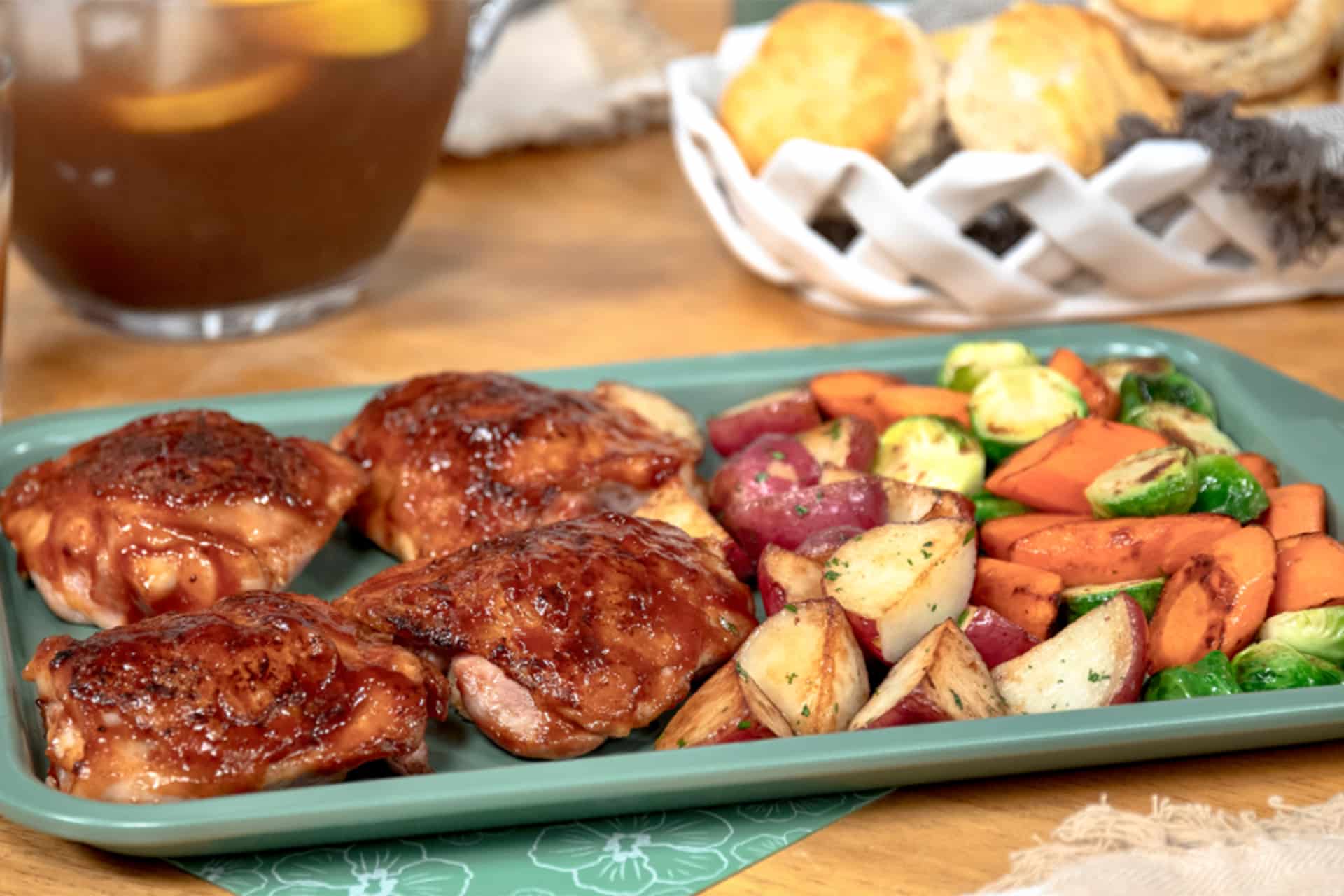 Sweet Heritage by Carla Hall
HPN: Does QVC identify particular income or demographic targets as a criterion in putting together collaborations?
KS: (Typical) QVC customers are smart, youthful women over 50 who love to shop, are in-the-know and driven by relationships. Our customer is at the core of everything we do. If we see an emerging trend, and it feels natural and authentic to the personality then we would certainly capitalize on it, but the authenticity is most important to us.
HPN: How do collaborations fit into broader QVC strategies, including reaching consumers through more channels?
KS: Celebrity chefs and designers give us credibility in this space. They are recognizable faces that our customer knows and trusts. They have established audiences and their own social platforms which are appealing to us for reaching new customers, increasing brand awareness, and driving sales and traffic to QVC. Unlike influencer marketing, we are working with these chefs and designers for an end-to-end experience, from initial concept to product design to their on-air sells.
HPN: What factors are important when you think about who might be a good match between QVC and the chefs/designers in the housewares and home furnishings categories?
KS: We look for a personality who shares a passion for our customers and is genuinely interested and open to embracing our platforms regardless of the product category. Someone who is open to feedback from our customers and will adapt their approaches to meet our customers' preferences.
We also look for a unique perspective. Someone who brings something new, whether it's a new fabrication on a nostalgic item or new product innovation. We recently launched Sweet Heritage by Carla Hall, and one of the best-selling items from the collection was the Breadwinner Loaf Pan. Everyone is familiar with a loaf pan, but Carla offered it in a unique way by adding a lift-out tray to make removing bread and meatloaf easier. This was something that excited our customers and that they had not seen before.
Because of our live video shopping model, products must be demonstrable. And we look for personalities who can share the stories behind the products and bring them to life across our platforms. Whether they are products that are inspired by their childhood or a tool that their grandmother used to use that they modernized for today's home cook. Finding ways to connect with the customer is key, and we accomplish that through the stories we share.