Overstock is in the midst of a transformation that will make household merchandise its only business, one that will boost the profile of housewares amid an expanding, more robust home furnishings operation.
The company is determined to win market share and to do so profitably, Overstock President Dave Nielsen told HomePage News. At the same time, Overstock is determined to create a home goods shopping experience based on "product findability, smart value and easy delivery and support," Nielsen said.
It wasn't always this way. For some time, leadership was pouring its attention into a blockchain business developed alongside the retail operation, a circumstance that no longer impacts Overstock.
"Up until mid-2018, the retail business was largely ignored," Nielsen said. "The interest was in our blockchain portfolio of companies and there was not a lot of time being spent from senior leadership on the retail business. And I've always believed that Overstock had a very powerful, wide-reaching platform, and the capabilities and the partner distributors to really grow its footprint, but needed focus."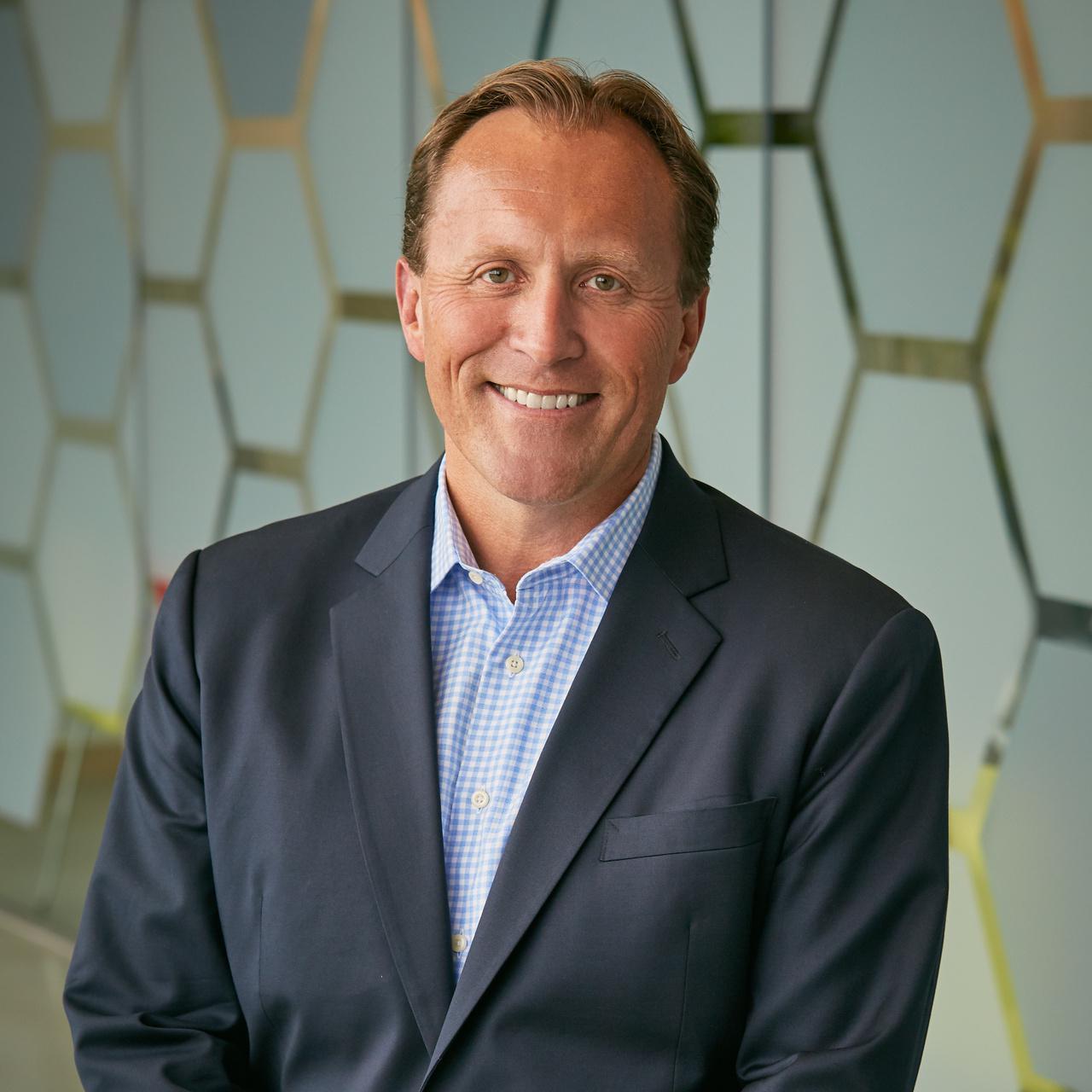 Dave Nielsen, President, Overstock
Nielsen in 2018 became Overstock president, overseeing retail in 2019 just weeks before the company appointed Jonathan Johnson CEO. Nielsen had been Overstock co-president before leaving to lead another business then returning as chief sourcing and operations officer.
At that point, the opportunity arose to reconnect Overstock with its roots. In April 2021, Overstock closed on a blockchain fund transaction with Pelion Venture Partners, which converted its blockchain subsidiary, Medici Ventures into a limited partnership. Pelion is general partner of the fund while Overstock is the sole limited partner.
The move allowed Overstock to shift gears.
"It allowed us to assemble a leadership team that could focus on our retail business and build it into something special," Nielsen said.
The build, Overstock's management decided, would be based on home merchandise. As such, Overstock had to "respectfully" end business relationships in non-home categories, Nielsen said, despite many years of association with a number of vendors.
"The last of the partnerships of non-home will be gone by the end of June, and that will be jewelry and watches," Nielsen said. "By the end of the month of June, we will be 100% home on our website."
Nielsen said Overstock is working on multiple categories for which it is adding breadth and depth of assortment while addressing capabilities, means of shopping the product lineup and ways to process returns to ensure customer satisfaction.
"All of those things that make it simple and easy for a customer to want to return and buy online again and again," he says. "It's so easy, why would you spend your time going to a store?"
The Overstock merchandising team is working on several key product categories to establish coverage that can define them in ways that core shoppers will embrace. As it overhauls its site and business, housewares will not only get more attention, but it also gets a new role within the operation structure.
"Historically we've had, at different times of the year, our jewelry business to lean into for gifts," Nielsen said. "If you think about our fourth quarter this year, there won't be jewelry on our website. And so, a natural shift for us is to housewares, to tabletop, to appliances. Brand names. And we're going after that in a big way."
Overstock is updating its approach to consumers by expanding and accentuating designated product categories, with mattresses an advanced example of how it wants to go forward.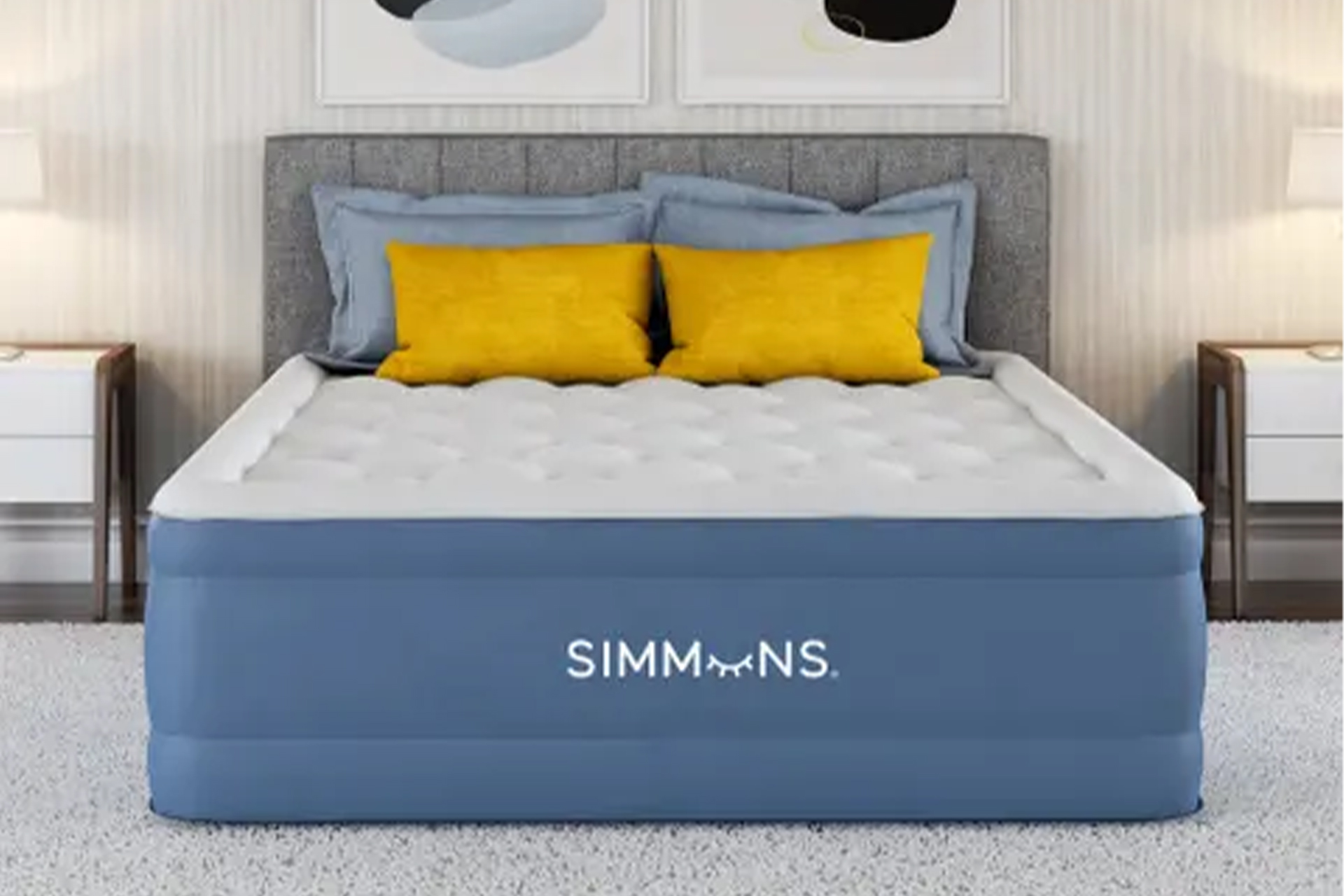 "Mattress is a great example, one that we shared on our earnings call," Nielsen said. "We don't do this very often because we don't like to share the product categories we're working on for fear the competition is going to be leaning in there. We shared the mattress example because we wanted to let our shareholders know that, with our added focus now on home, putting all our technology into better experiences in how to purchase something online, we've seen real, measurable and positive results as shared with the mattress example in our earnings call."
In the first-quarter conference call, Johnson cited mattresses as one of Overstock's fastest-growing categories. Working with its partners as 2022 began, Overstock expanded the breadth and depth of the mattress assortment available on the site while improving category navigation, intuitive browsing and product content, which included mounting better photos and presenting more robust descriptions with the intent of enhancing the overall customer experience.
Johnson said Overstock's efforts drove positive year-over-year revenue growth in mattresses. Based on third-party data, that translated into market share gains in the category.
Navigating Forward
The COVID-19 pandemic had a major impact on Overstock, beginning a transitional period that was difficult but one that encouraged the kind of innovation the retailer was after.
"We had about a six-month head start operationally and otherwise focusing on Overstock as its own brand and as a home furnishings business with our CEO's and my full attention," Nielsen said. "We were so grateful that we had that time to get operationally sound and get a few people into the executive team, so when that hit, we had management in place that knew how to operate, that knew how to execute. That was a real benefit to us through the pandemic, having senior mature leaders who had been with the company, who knew how to run a retail business."
From the consumer standpoint, Overstock realized it could step in as a service provider and a solution for homebound people during a pandemic, Nielsen said.
He said online sales represented a 22% to 23% penetration in the overall home furnishings business in the United States when the pandemic started. The market grew during the pandemic to reach $390 billion, but, at the same time, online sales penetration advanced to the point it now represents about a third of the market, he said.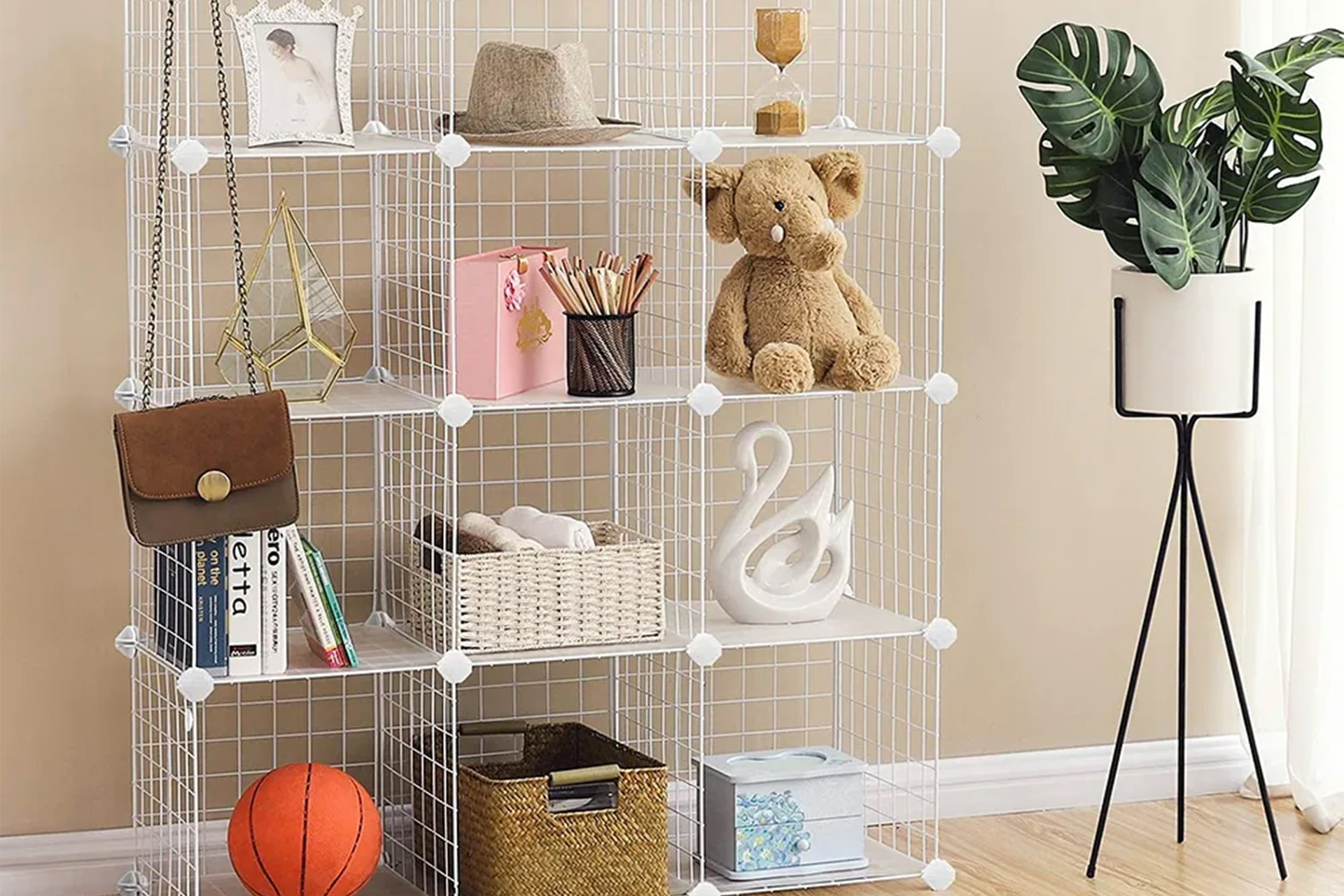 Under pandemic circumstances, consumers who already were familiar with Overstock recognized it could be a resource they could tap as they reconfigured their lives and homes. So when it came time to buy desks and other furnishings suddenly necessary in the pandemic, Nielsen said, a lot of consumers knew they could count on the site.
During that same period, Overstock reached certain conclusions about how it would not only go forward through the pandemic but also how the company would shape the operation to maximize its opportunities into the future.
"For Overstock, one of the things that we learned late 2018, early 2019 as we really dug into to understand: As a technology company, sometimes you can get so focused on the technology that you lose track of who your target customer segments are. So we did some deep diving, Neilsen said. "We hired a couple of consulting groups to come in. We had Lippencott come in and work with us. A terrific branding and customer-centric agency and we had Bain work with us as well."
Overstock identified two customer segments, which it dubbed "Rebecca" and "Savannah." Their profiles, when projected across the entire $390 billion market, represent about 40% of sales, Nielsen said.
"They are split almost evenly," Nielsen said, "Savannah is around 19%, and Rebecca is around 21%"
Savannah is the savvy shopper looking for a deal, but she also appreciates quality for value and making the most of her money. She loves coupons and promotions.
Rebecca is the reluctant refresher. She hasn't necessarily done much shopping online, but she's willing to try when filling an identified need. She isn't a recreational shopper and wants to have a simple, easy experience based on factors such as curation, easy delivery and ready access to support.
"Those were the two customers that we really leaned into and went after during the pandemic," Nielsen said. "We grabbed high-end customers, we grabbed low-end customers because there came a time when, with supply chain, it was just difficult to get product. We seemed to do quite well in that environment because of partnerships we have established with our vendors over the 22 years of our existence."
"They like our model because it works for them and for us. It gives us both flexibility and both benefits. So it really helped us, through the pandemic, to stay, what I believe to be more in stock and better in stock then any of our competitors, and allowed us to grow the most and grab the most market share over that two-year pandemic timeframe."
We grabbed high-end customers, we grabbed low-end customers because there came a time when, with supply chain, it was just difficult to get product. We seemed to do quite well in that environment because of partnerships we have established with our vendors over the 22 years of our existence.
– Dave Nielsen, President, Overstock
With the change to format defined around home merchandise, Overstock can concentrate on using existing capabilities to pursue opportunities it has identified including those involving its relationships with suppliers.
"We will be strictly, by the end of June, 100% home furnishings, home interior, and we've done that consciously because we know that those customers are much more likely to repeat with us," Neilsen said. "They aree more valuable to us, they repeat more frequently with us, they're longer term and they trust us. We have learned over time how to deliver a sofa. If you go back years and years, we taught many of our partners how to do online business with us, how to package.
"It wasn't a business that existed before Overstock came along in home furnishings online. We developed this and co-developed this with these partners with their engineering and ingenuity and creativeness. It's been a smashing success through the years, but it's something that our customers have come to know us for."
Nielsen said Overstock's name leads some people to expect last year's goods, but that's not what consumers who go on the platform will find. The name remains and is a benefit in terms of brand recognition, but Overstock is dedicated to working with suppliers to formulate products that meet the needs and preferences of its core consumers.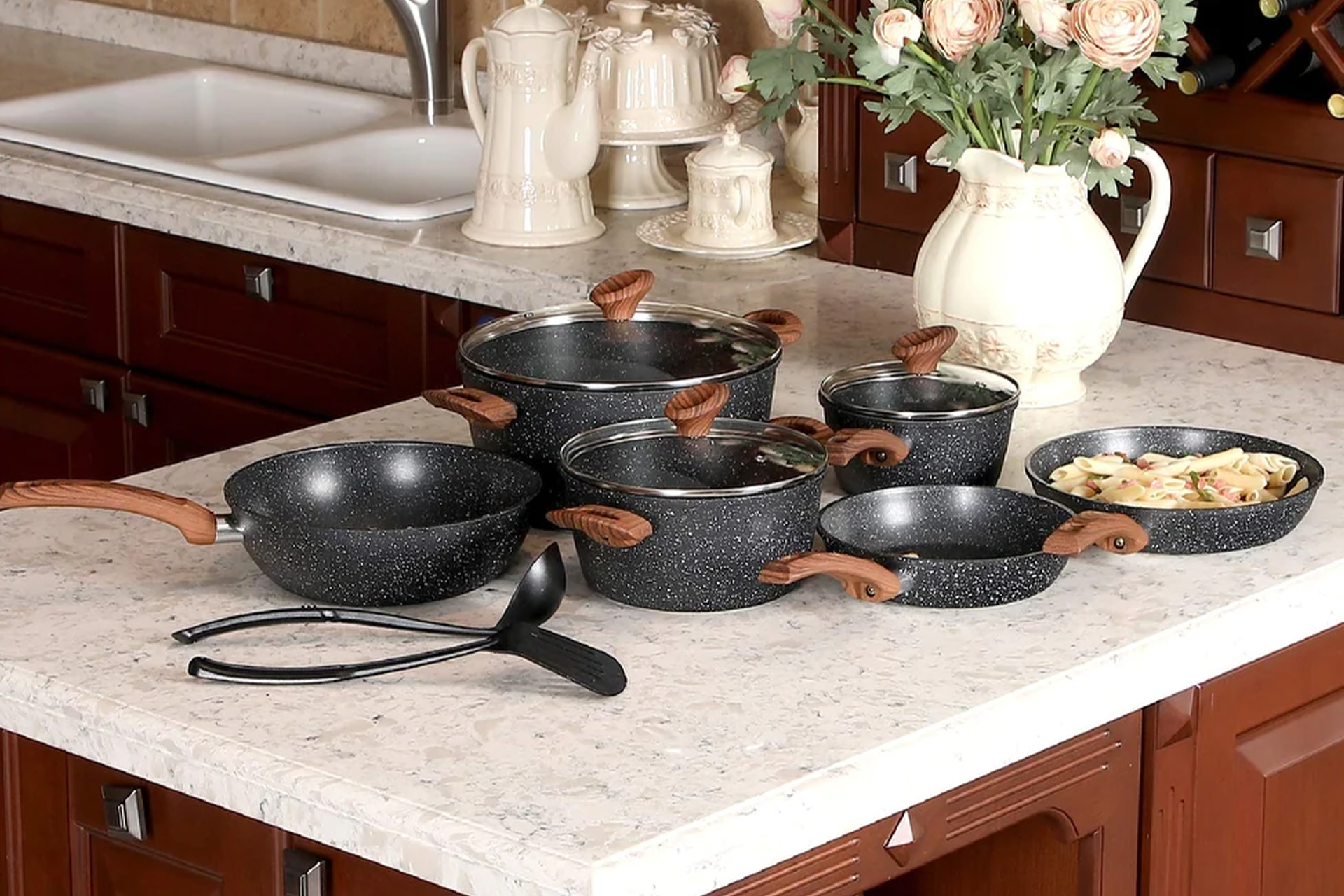 "Opportunity buys, that is less than one percent of our business," he said. "Our business is an asset-light business model. Our supply chain is asset-light, meaning if we're buying something direct it's likely a brand that will only direct sell to a retailer.
"We don't want to buy because we don't want to compete with our partners for one, and because our partners that we've established and built these relationships with over the years, they work closely with our merchandising organization to develop those goods we bring onto our website. So Overstock is very much an in-line retailer of first quality goods."
Overstock's revised approach to business has given it a chance to provide what Nielsen characterized as a "smart value proposition because we don't have hundreds of millions of dollars tied up in asset-heavy supply chain networks requiring our partners to put their products in our warehouses.
"We're trusting our partners to have the same interests we do, that we are aligned in building an asset-light supply chain model that gets products to customers when they want and how they want and in a timely manner, but that doesn't require all this complexity and all these investments," he added.
Clarion Call
Even as it evolves its operations, Overstock is establishing a new marketing proposition based on the idea that it can help customers put together the home they aspire to create.
To focus its brand message on a core customer putting together her ideal home, Overstock is in the final stages of establishing a marketing position that will identify its mission as making it easy for consumers to assemble the domestic space they want at a value they'll appreciate.
In addition, as part of its consumer outreach, Overstock is revisiting its Club O loyalty program and preparing new initiatives. Nielsen said Club O membership is at an all-time high.
"These customers are more than twice as valuable as any other customers," he said. "They repeat more frequently. They are loyal customers, and they are home centric."
Nielsen maintained that overstock is going to enhance Club O "exciting" new  benefits it will add incrementally between now and President's Day 2023.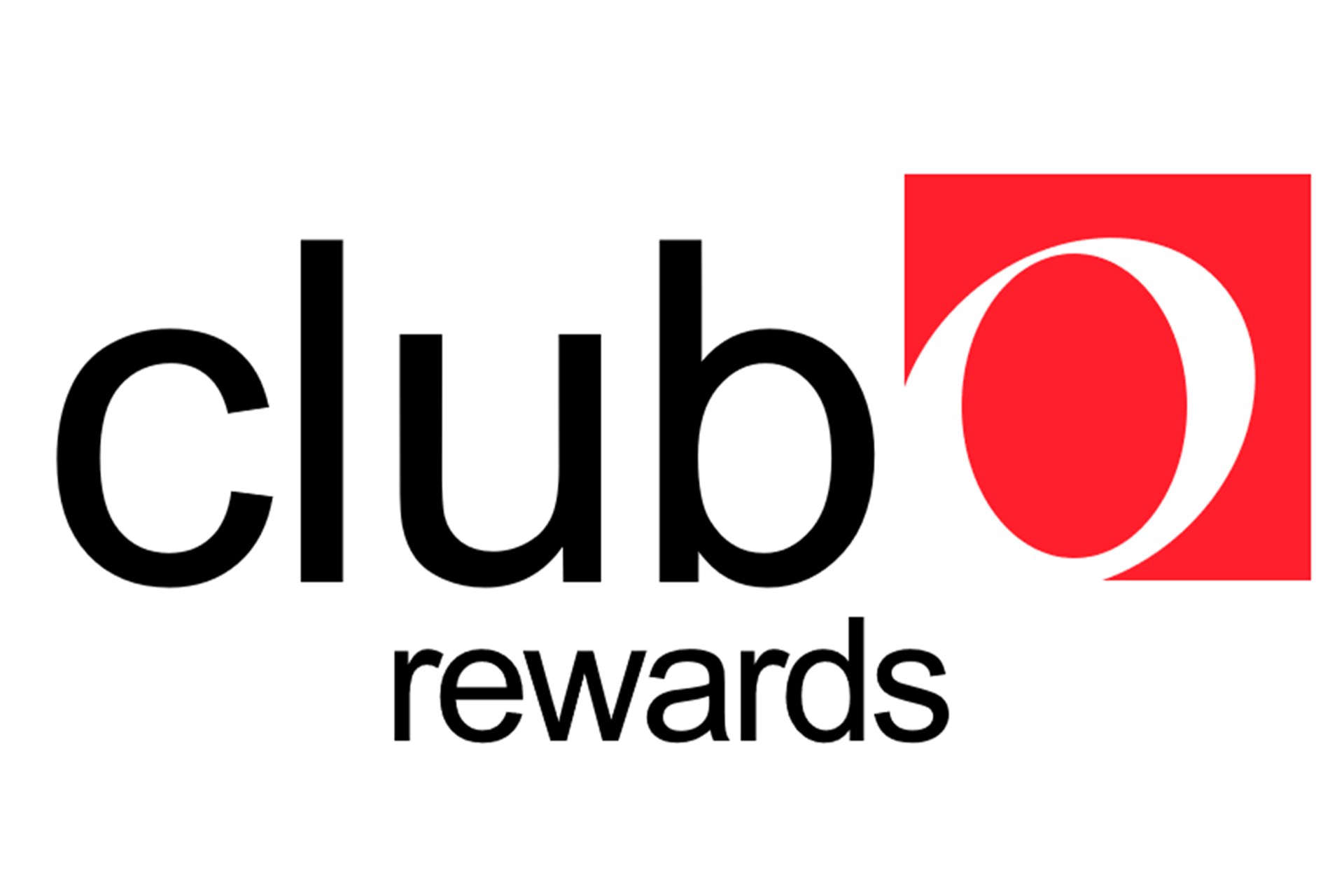 As it moves forward into the second half of 2022, Overstock already has a major initiative in place in expanding its penetration of the Canadian market. Nielsen said many businesses consider their Canadian business should equal 10% of its U.S. business, and Overstock expects to get there during the next two years.
The company has emphasized building business via its mobile app during the past year, surpassing a major direct competitor in the number of app downloads and app download activities.
"We are making serious headway there," Nielsen pointed out. "Our customers love our mobile app."
The mobile app shopper is a much more loyal customer, he said, and one Overstock communicates with frequently including to provide convenient updates on deliveries. Mobile app shoppers score higher on average order value as well as conversion rate and repeat orders.
"That is a customer that we are growing and investing in significantly," Nielsen said.
On the website, Overstock continues devising ways to make shopping easier.
"We are working to improve the customers' ability to find what they're looking for quicker, easier, simpler," Neilsen said. "We want them to find in the first few positions exactly what it is they're looking for on that page. That's where we spend our millions of dollars on technology and technological resources to improve with our algorithms and artificial intelligence and machine learning talent we have on-site at Overstock. We're A-B testing algorithms and making improvements and making headway."
Taking Its Place
Overstock also is concentrating on keeping the ship running smoothly despite the roiling marketplace.
"We're focused on growth and gaining market share, but doing it responsibly," Nielsen said. "Overstock will remain profitable. We're running through some challenges, and we've just completed our eighth quarter of profitability."
He is emphatic that such a profitability track record has been anything but typical in the retail segment in which Overstock competes.
"That's a big deal to us," he said. "We appreciate our shareholders and their confidence in us, and we want to make sure they understand that we are committed to that, and it's important that our partner vendors understand that as well. They're investing millions of dollars of their own money into product to sell on our website. It's our responsibility to remain viable and profitable and be good partners, pay them on time, be able to pay them on time, keep enough cash in the bank to be able to do so. Profitability is key to our success."
We're focused on growth and gaining market share, but doing it responsibly. Overstock will remain profitable. We're running through some challenges, and we've just completed our eighth quarter of profitability.
– Dave Nielsen, President, Overstock
The market is broad, at $390 billion, and there is room for multiple competitors, Nielsen said. Overstock believes the business model the company applies will provide a significant place in the market based on the consumers who have responded to it.
"We love the Overstock business model," he said. "We love the customer segments. And the reason we picked those shopping segments, savvy shopper and reluctant refresher, is because they indexed higher with us than any other retailer. They like our model. We want to stay true to that form and build it. That's who we are and who we intend to continue to be."