With a more comprehensive product assortment planned, The Container Store Group has announced an enhanced college offering designed to serve customers looking for a centralized, convenient student shopping experience. The initiative also includes accepting another retailer's "blue" coupons, presumably those from Bed Bath & Beyond, although The Container Store didn't identify the retailer in a press release about the program. 
Container Store stated it intends to make shopping easier for students and parents with its college shop rollout in May by providing additional merchandise such as Keurig coffee makers, Zero Water pitchers, Vornado fans, Nori irons, Brightech table lamps, Hatch Restore sleep machines and Vitruvi diffusers. Blendjet compact blenders, Dormify bedding and on-the-go travel bags and luggage from Rains and Calpak will enter the college shop assortment in June, the company maintained.
In addition to new brands and products, Container Store shoppers can take advantage of discounts throughout the summer with a one-time sign-up by texting CLASS to 22922 or by registering online. The first multi-use offer in the college shop promotional program, 25% off an entire ticket, will launch on May 13.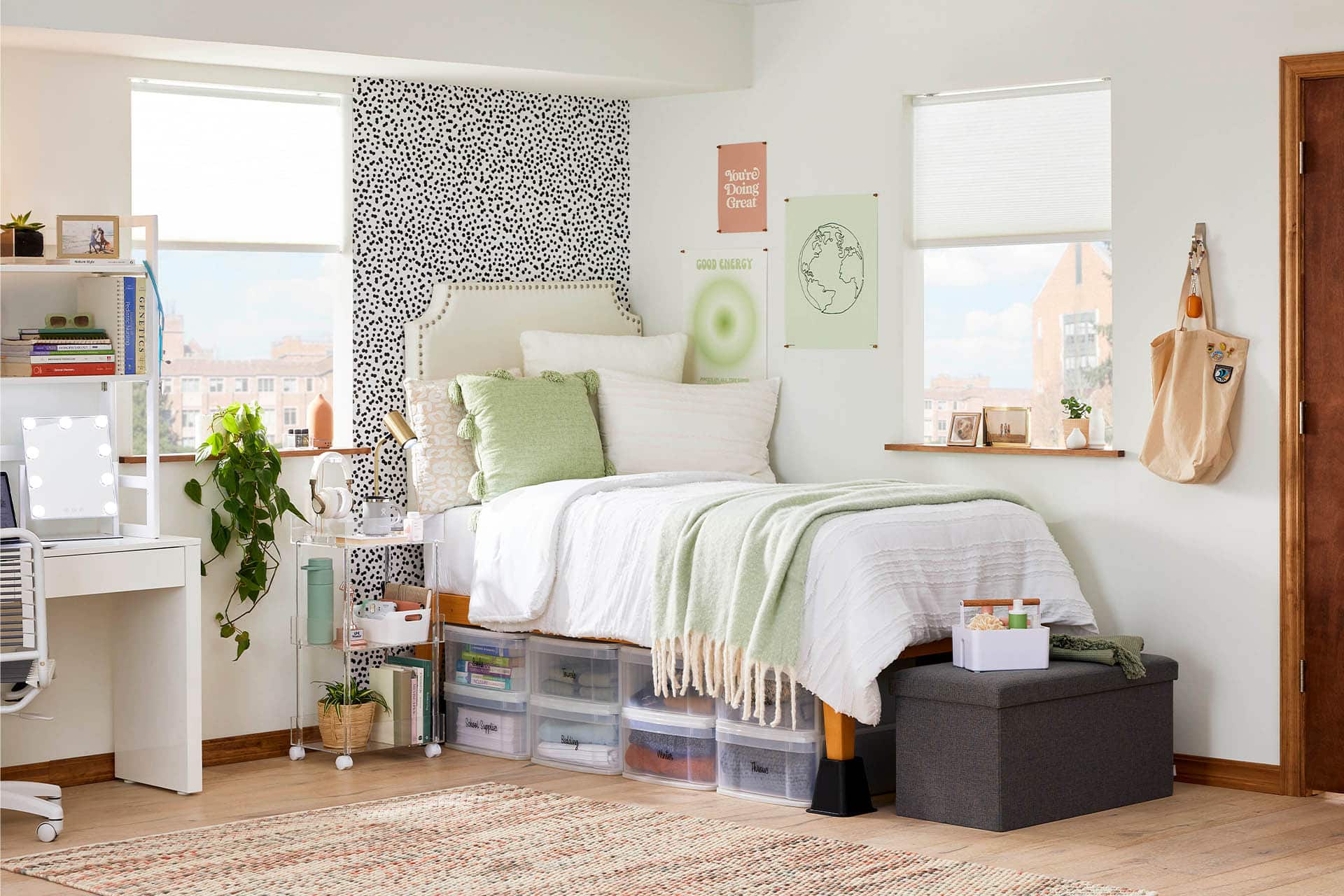 Container Store College Dorm Room Essentials
Now through September 4, customers can visit any Container Store location or call 1-888-CONTAIN to schedule a future store pickup. The extended pickup window gives customers the chance to order goods and then pick them up in their college market of choice.
The Container Store said in a press release it will offer a 20% discount on any single item through May 31 for shoppers who bring a "competitor's blue coupon" to any store location. The Container Store press release didn't specify the competitor, but based on the discount rate and blue color of the coupons specified by The Container Store, the promotion presumably applies to coupons from Bed Bath & Beyond, which filed for Chapter 11 protection earlier this week. Container Store's terms and conditions apply, it added.
"We are excited to unveil a refreshed and expanded product offering for students and parents this college season," said Container Store chief merchandising officer Stacey Shively in announcing the enhanced back-to-college program. "Our loyal customers want a centralized shopping experience, and we intend to deliver on this expectation. We believe the transformation of our college offering will attract new customers, and we can't wait for them to experience the new and innovative products we have curated, from dorm essentials to fun and functional gifts for graduates."