The Las Vegas Market will showcase a wide array of home goods, including gourmet housewares, tableware, textiles and décor. The show runs July 30-August 3 for permanent showrooms, July 30-August 2 for Gift & Home Temporaries and July 30-August 3 for Home Furnishings Temporaries.
Scroll through the slideshow below for a preview of the products that will be on display in Las Vegas.
Bloomingville Glass Carafe
This glass carafe has an acacia wood base and a wood stopper with a leather pull and walnut finish. The decanter was designed to be a stylish piece for dinner parties and evening soirees, says the company.
Creative Co-Op Brass Appetizer Cutlery
This set of brass cutleries with a matte finish comes in a printed drawstring bag for storage and gifting. They are designed for various interior design styles, from modern to minimalist to classic and eclectic, used to serve bite-sized appetizers, cheese, fruits and desserts at home gatherings, dinner parties or special occasions.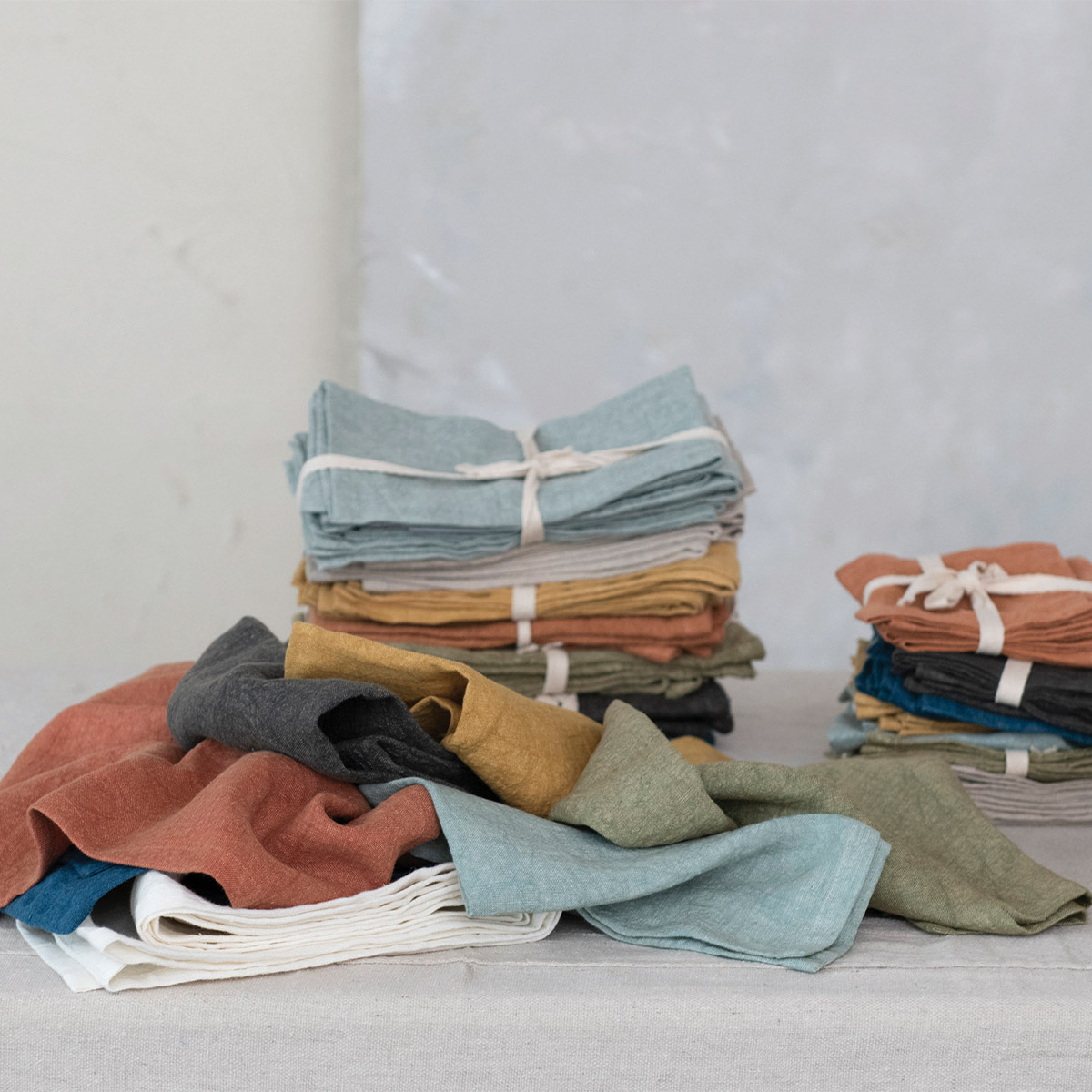 Creative Co-Op Square Stonewashed Linen Napkins
These 100% linen napkins offer a soft and textured feel with a simple square shape. They come in a variety of colors for every style and mood and are suitable for various home decor styles including modern, rustic and farmhouse. Colors include navy, mint, mustard, olive, charcoal, rust, ivory and natural.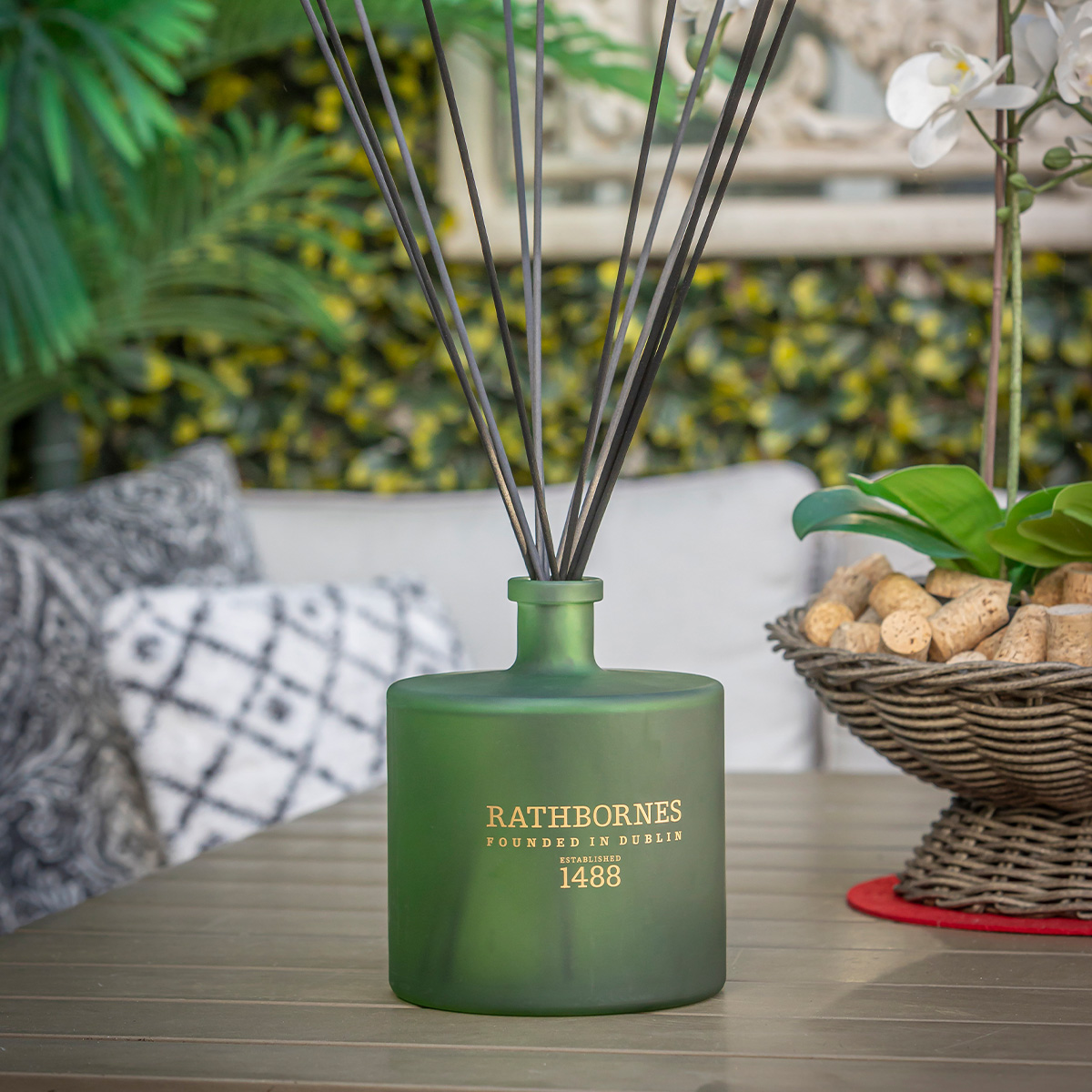 Rathbornes Dublin Retreat 3-Liter Luxury Diffuser
Inspired by Phoenix Park, Europe's largest urban park in the heart of Dublin city, the fragrance is made to capture the essence of natural wonders and lush forestry. The diffuser has a blend of fresh and woody notes on a base of cedarwood, black ebony and amber. It is handcrafted in Dublin.
Aydya Limited AnySharp Evo
The AnySharp Evo is a knife sharpener that sharpens the whole blade with tungsten carbide tools, all the way to the handle. The receptacle collects metal fillings from sharpening to keep kitchen surfaces clean and safe.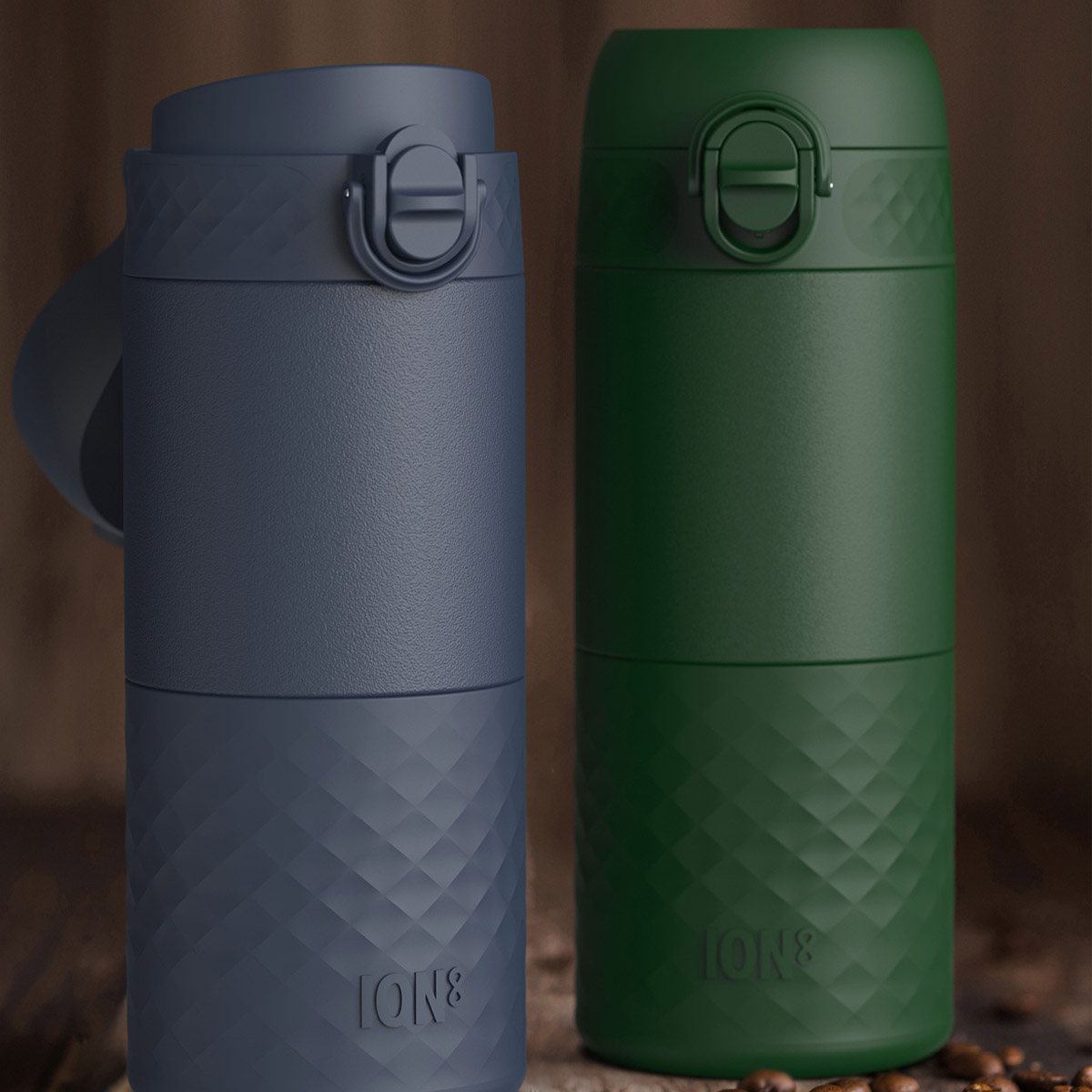 Aydya Limited Ion8 HotShot Travel Mug
The Ion8 HotShot Travel Mug is designed to be reliable, hygienic, convenient, easy to clean, sustainable, reusable and carbon neutral while delivering a great drinking experience on the go. The mug is leakproof and has a wide brim, shaped and curved for comfortable drinking.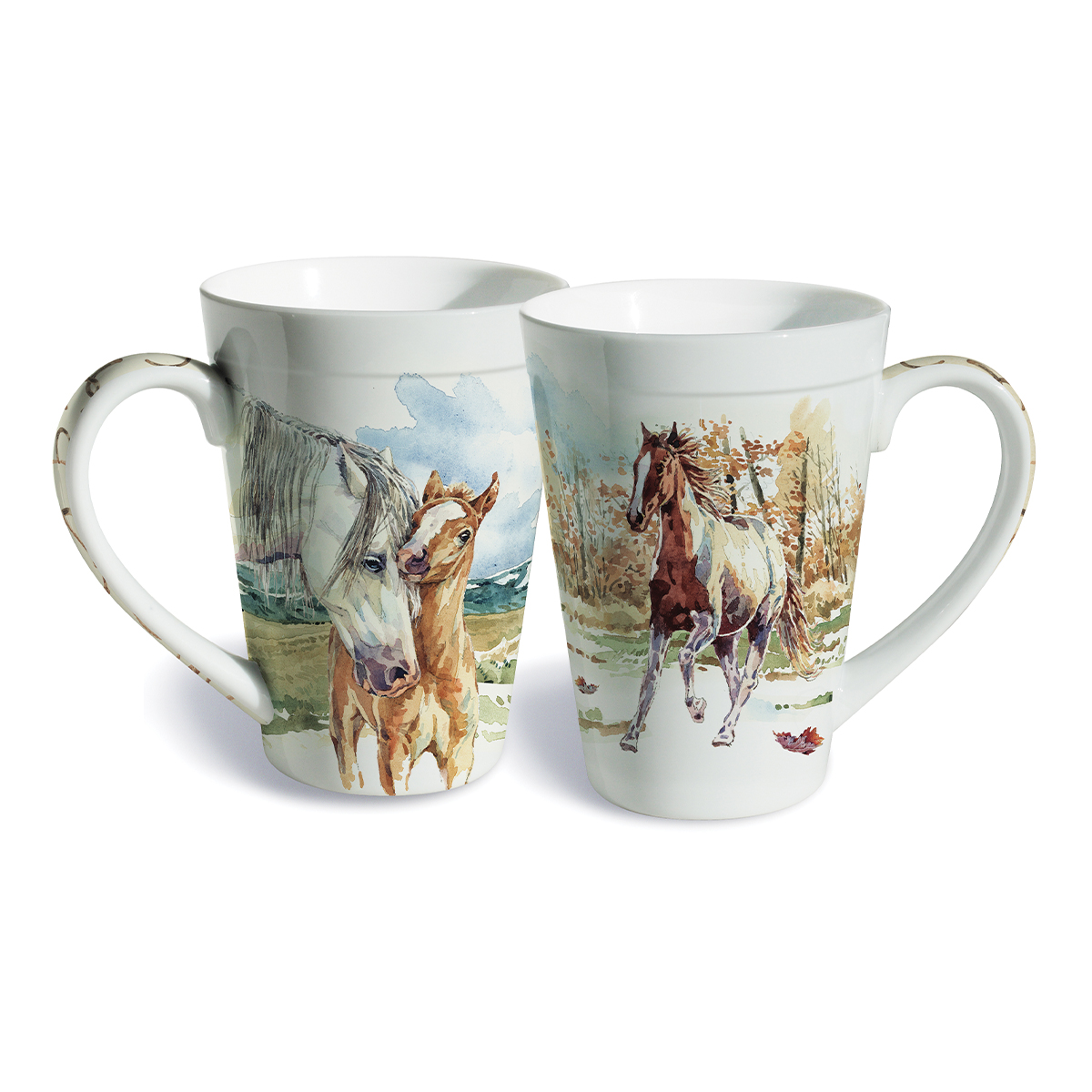 Lissom Design Wild Mustang Mug
From the company's best-selling Wild Mustang collection, the mug features the artwork of watercolor artist Jason Li. The mug holds 12 ounces of liquid and is microwave- and dishwasher-safe. The collection also includes a paper block, a coaster, a notepad, a list pad, a compact mirror and a pill box.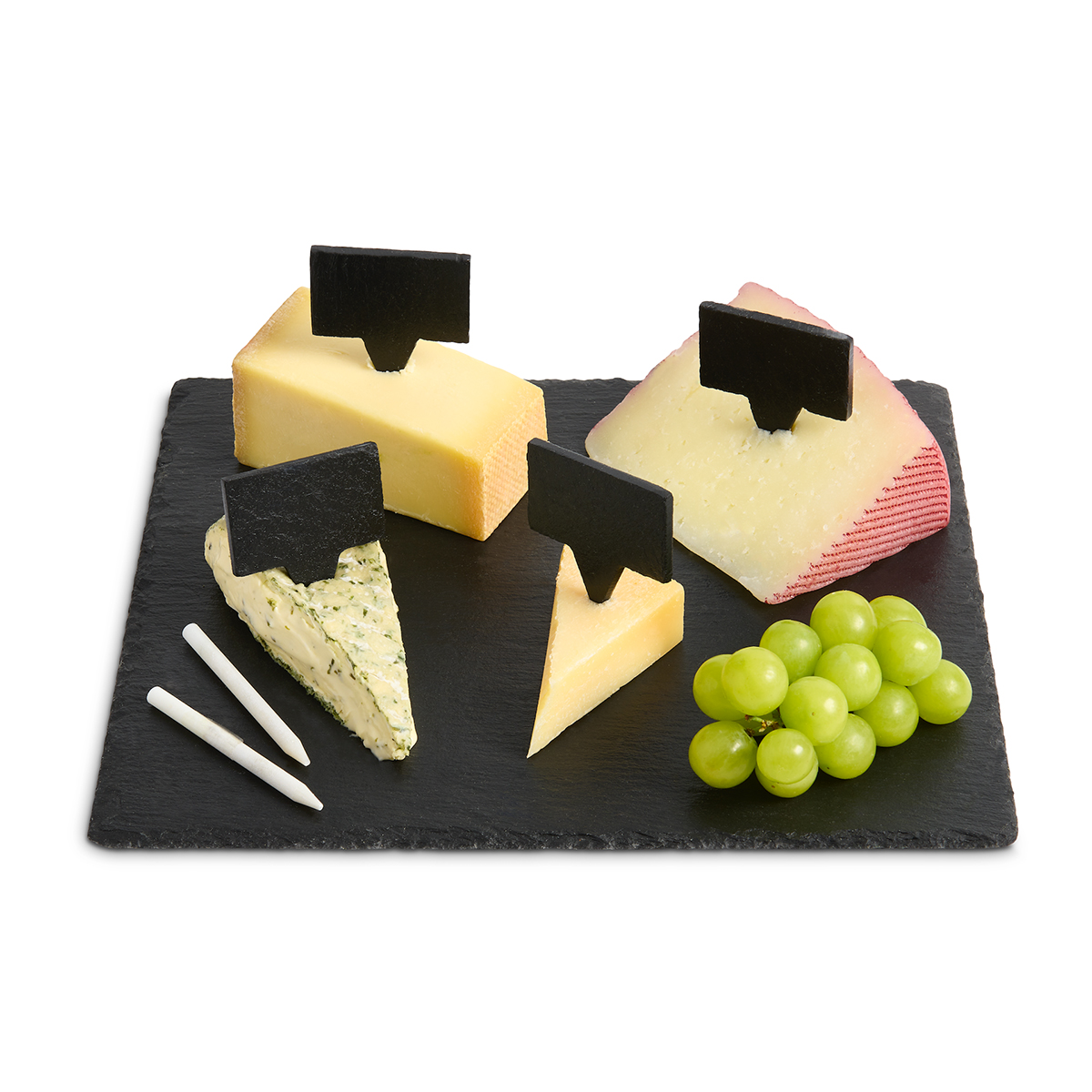 Harold Import Company Maison du Fromage Natural Slate Cheese Marker Set
This set of four slate markers is designed to elegantly mark cheese, baked goods, pastries and more. The markers come with two soapstone chalk pens for writing and a reusable linen storage bag.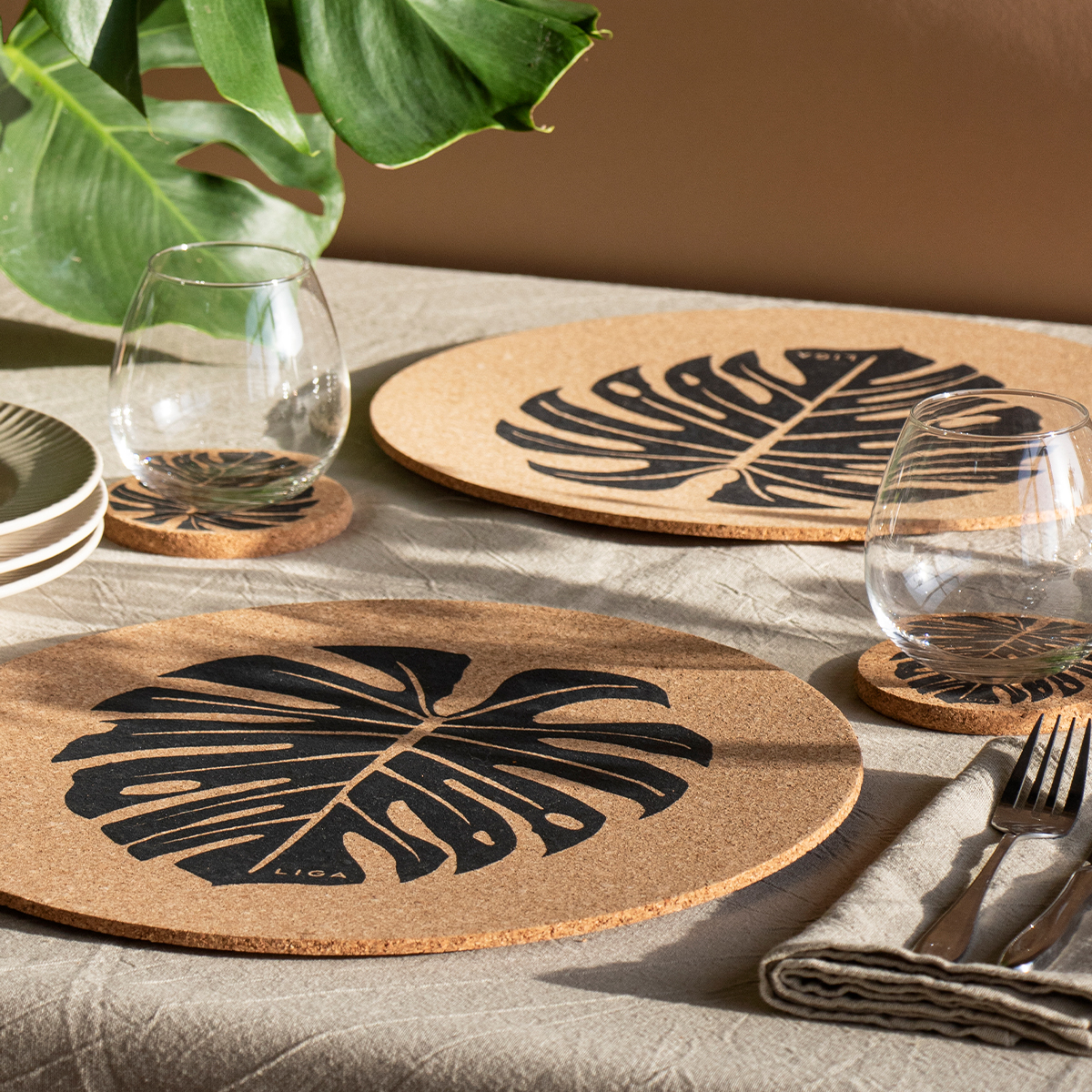 Liga Set of 2 Cork Placemats, Monstera
These placemats are crafted from organic cork and feature minimalist modern patterns. Cultivated in Portugal and hand-printed in Cornwall, the placemats draw inspiration from nature. The cork is harvested naturally without harming the tree; the cork oak forests in Portugal offset ten million tons of carbon every year and continue to absorb CO2 as a Liga product. The mats are also printed using eco-friendly water-based ink.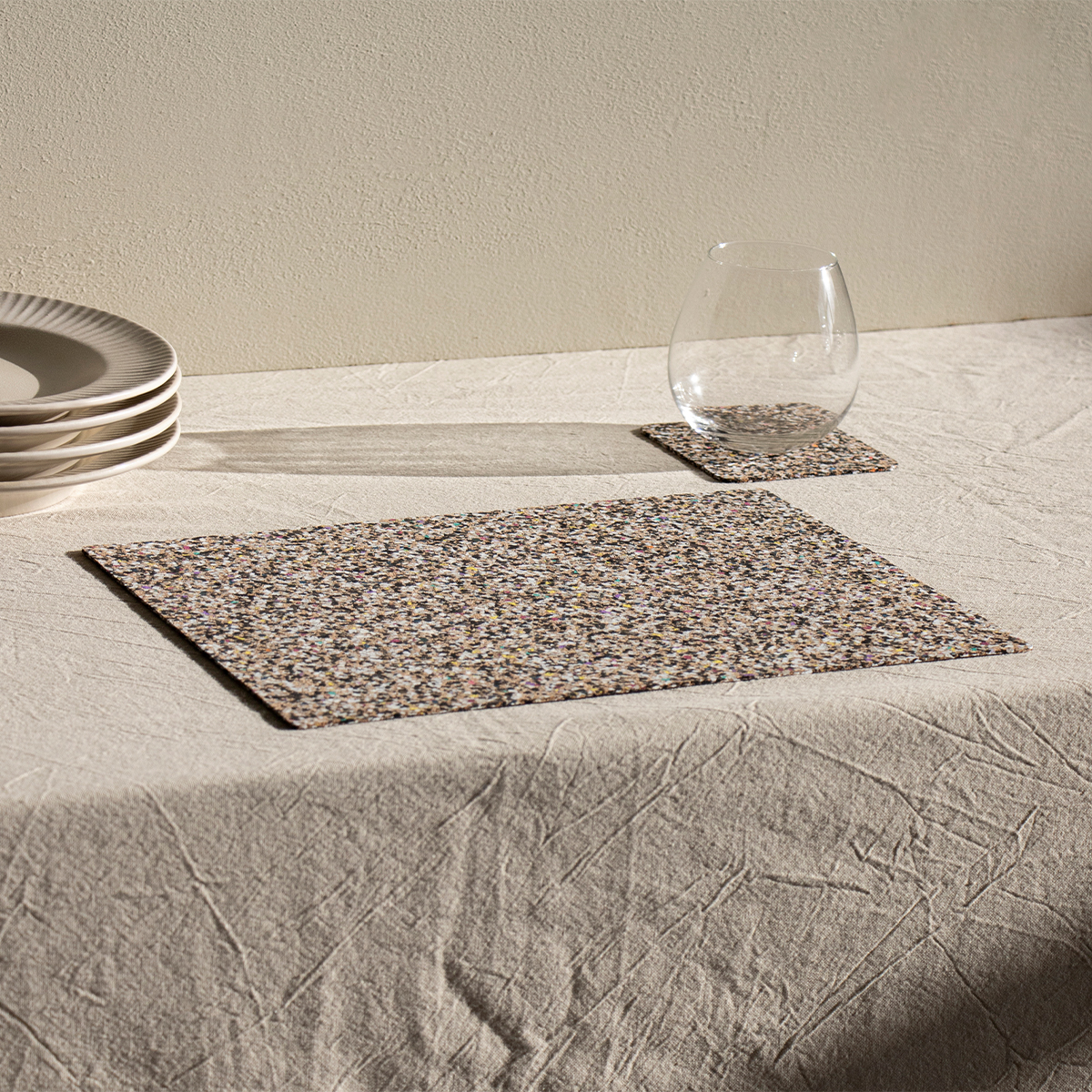 Liga Set of 4 Beach Clean Placemats
These placemats are made using Liga's Beach Clean material, a fusion of cork and recycled EVA plastics. The flexible and soft material is designed to deliver a tactile experience when dining indoors or outdoors. The cork is harvested naturally without harming the tree and continues to absorb CO2 as a Liga product.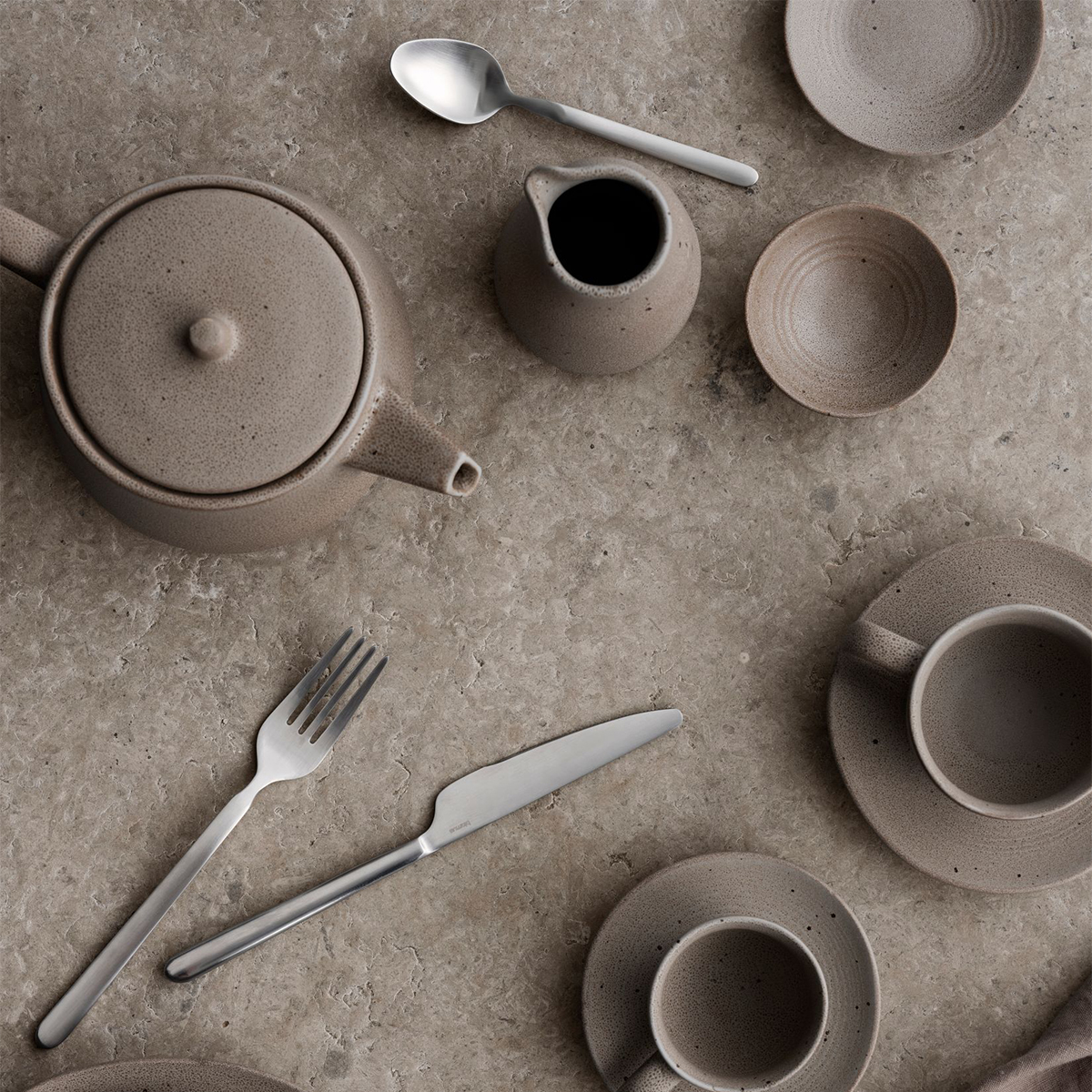 Blomus Kumi Japanese Inspired Stoneware
The Kumi tabletop range features typical Japanese shapes in natural colors and in addition to typical tabletop items, also includes traditional Japanese items such as a small bowl for soy sauce and a tea mug without a handle. Kumi is created with the Japanese process of reactive glazing which comes out different with every firing and reacts to the slightest variations of oxygen in the kiln.
Blomus Gano Organic Cotton Waffle Tea Towels
Designed by Frederike Martens, the block and stripe design of the tea towel is different for each piece in the set. The towels are GOTS-certified to ensure quality organic cotton, high-level environmental criteria and compliance with social criteria.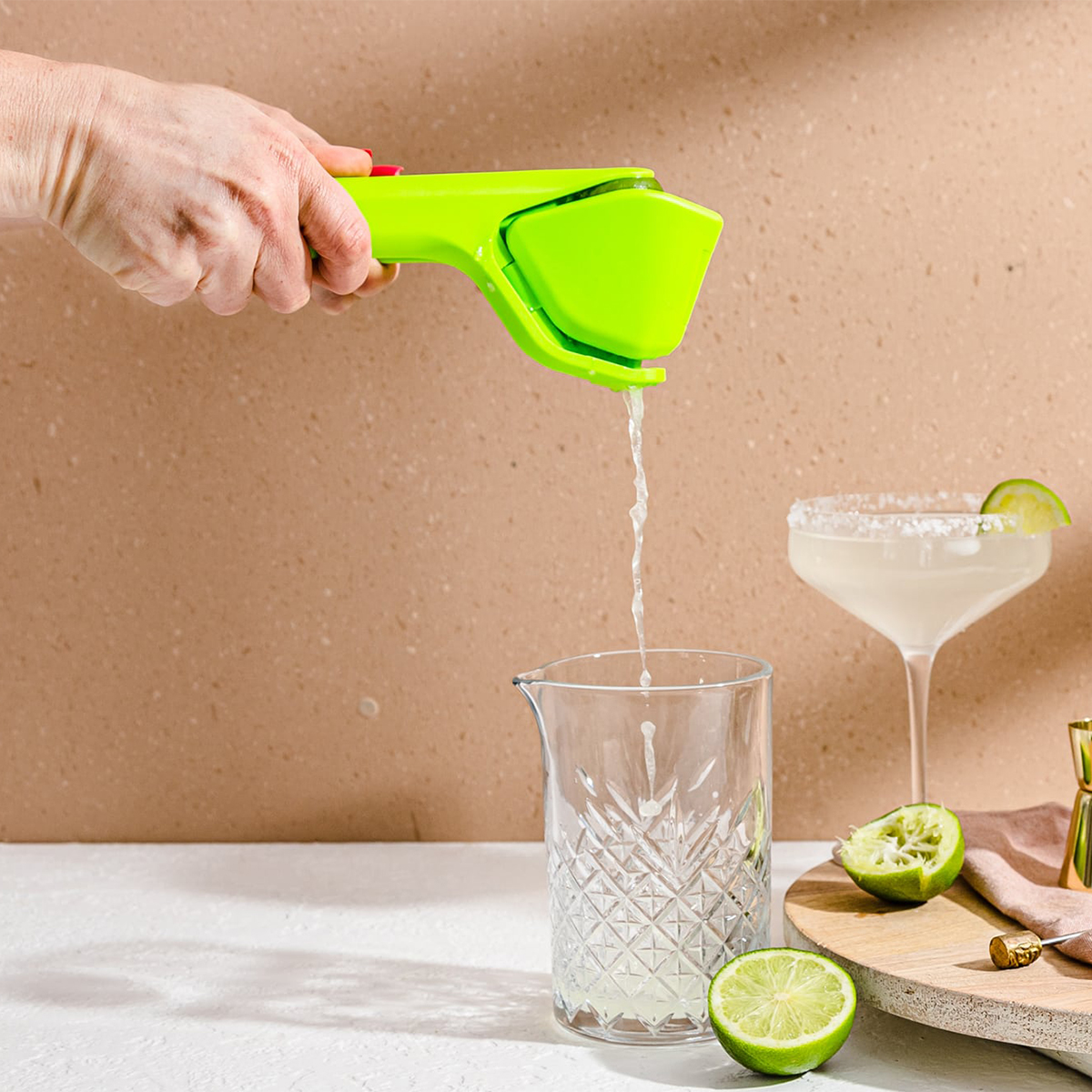 Dreamfarm Fluicer
The Fluicer citrus juicer has a hinged design that presses the fruit in half for effective juicing and a two-handed sideways pivot operation that provides increased leverage for less effort than a traditional press. The Fluicer is available in three color-coded sizes: Orange, Lemon and Lime.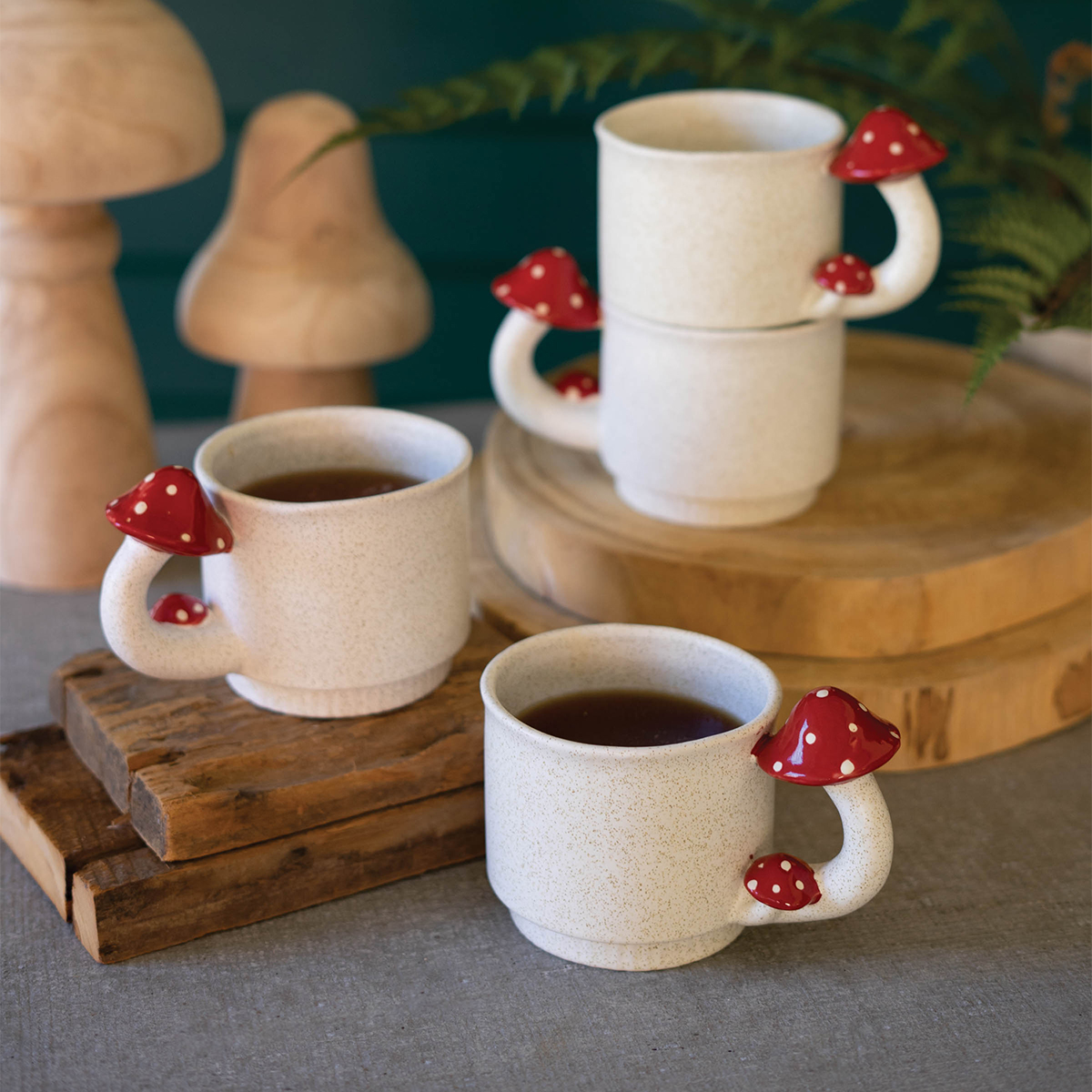 Kalalou Ceramic Woodland Mushroom Mug
These stacking glazed ceramic mushroom mugs are designed to bring whimsy to coffee and tea time. Each white ceramic cup has a colorful toadstool handle.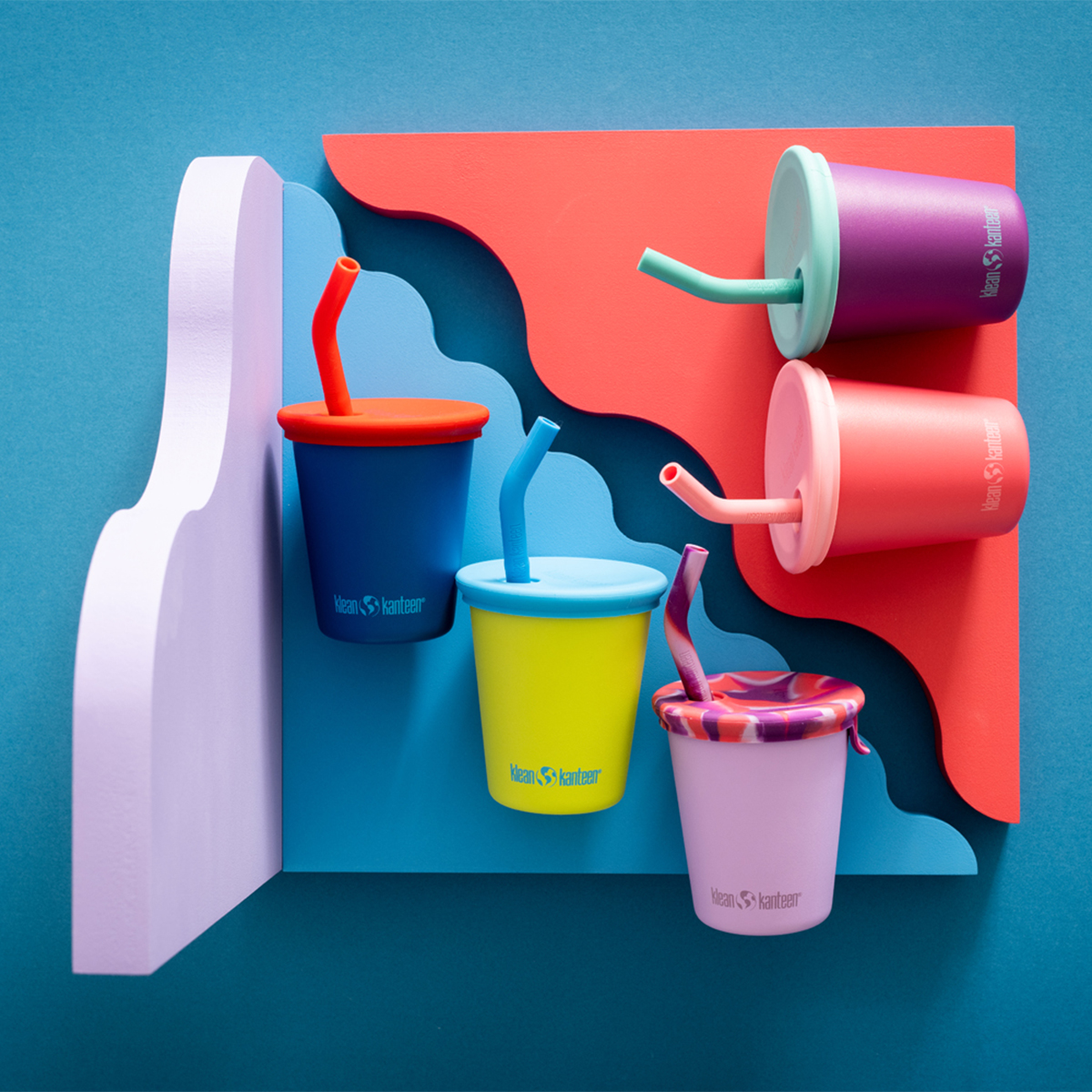 Klean Kanteen Kid's Cup
The 10-oz. stainless-steel Kid's Cup is made to be easy for small hands to hold and fits in most stroller and car seat cup holders. The cups are outfitted with a splash and spill-proof straw lid and reusable straw that has a soft silicone flex-tip for palate safety. The cup and straw are made with certified 90% post-consumer recycled steel. The cups come in six different colors: Juicy Pear, Mykonos Blue, Sparkling Grape, Hawaiian Ocean, Crocus Petal and Rouge Red.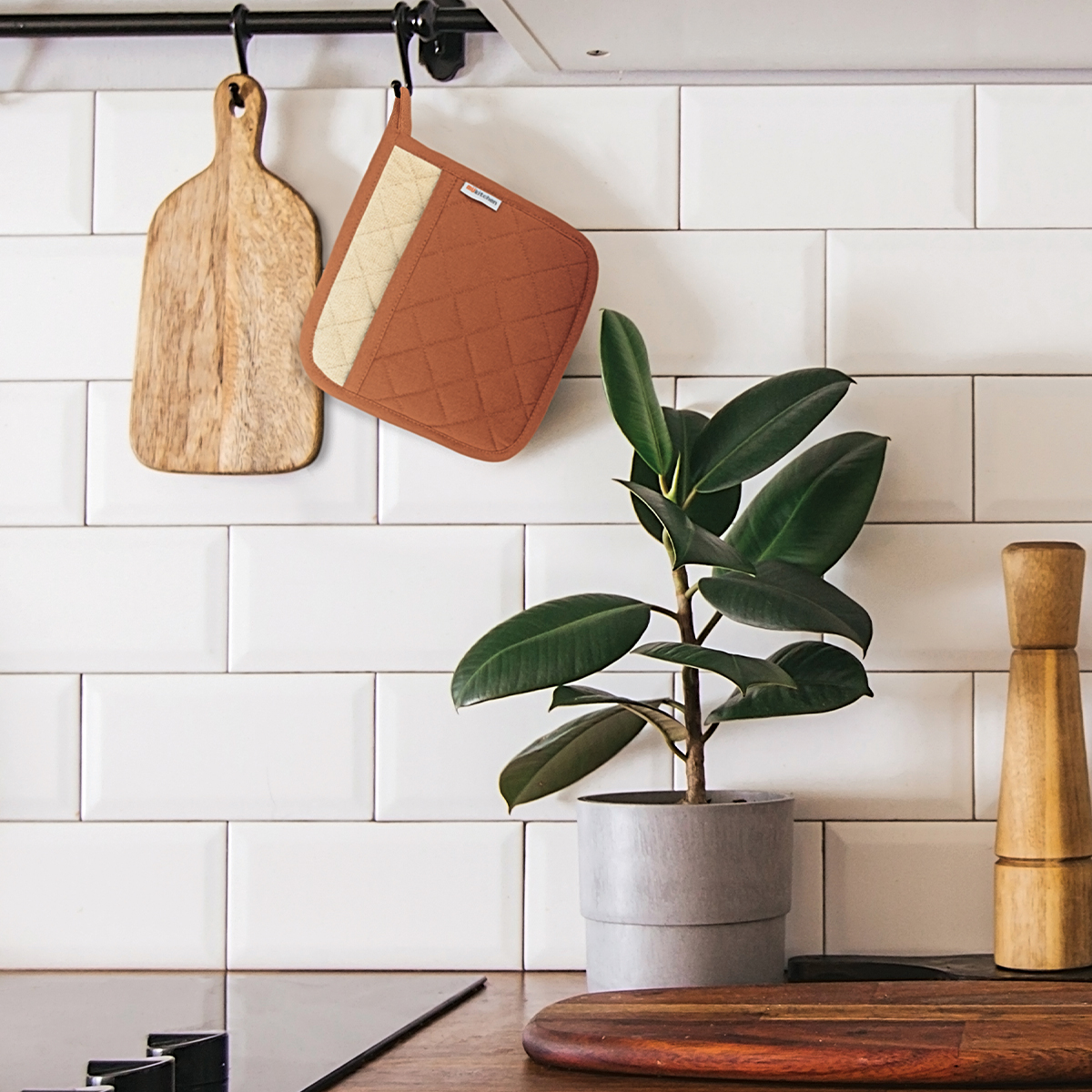 MUKitchen Potholder
This solid-colored potholder has terry lining for more protection and a herringbone weave for greater durability.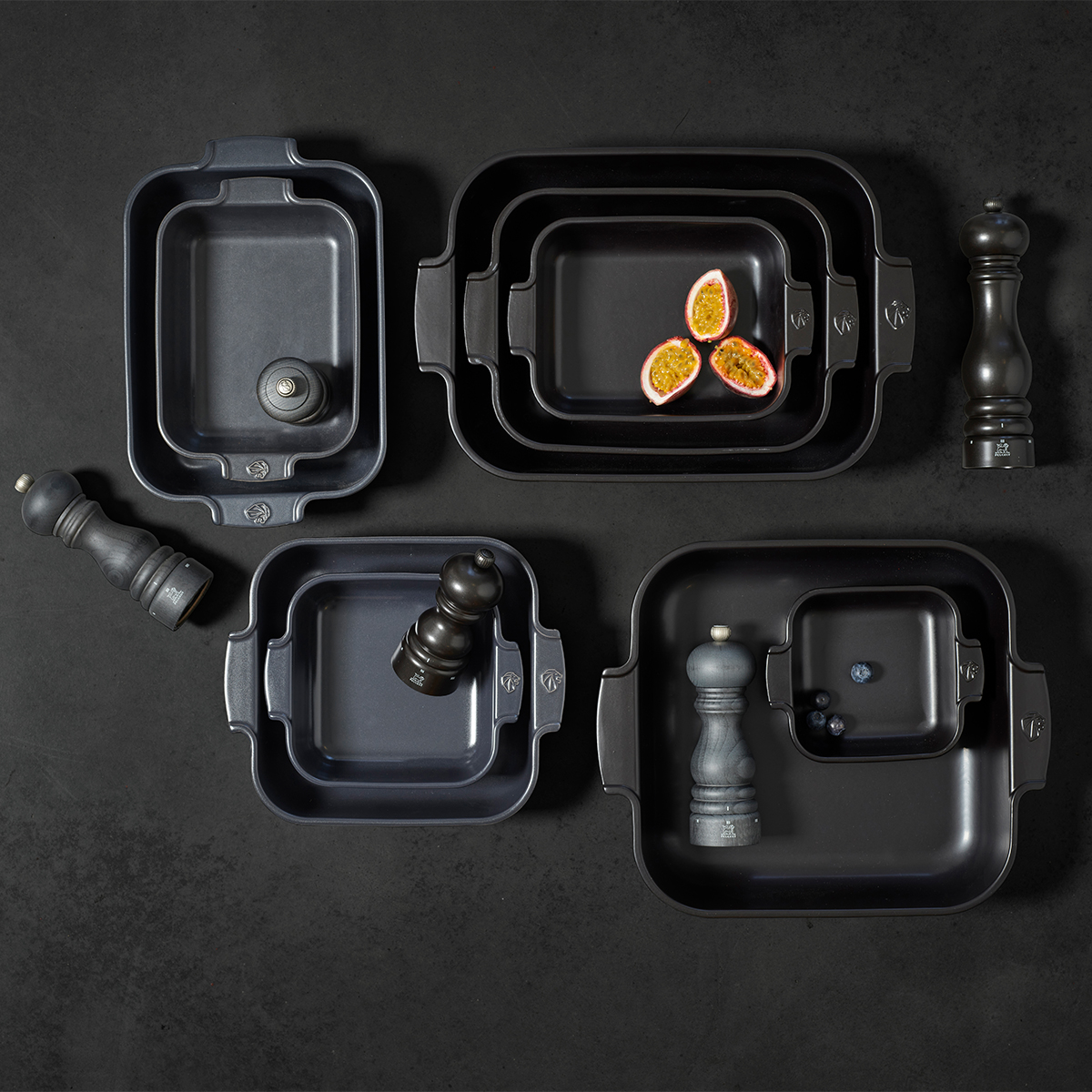 Peugeot Ceramic Bakeware in Satin Black
This ceramic bakeware features clean, contemporary lines and is available in a timeless and trend-forward colors that seamlessly complement every household kitchen design and color palette, said Peugeot. The bakeware is oven-safe and made of natural clay and kaolin. It is lead-free and cadmium-free. The bakeware is designed with extra-strong enamels to protect against scratching and a nonstick glaze for easy cleaning. The line features high edges to accommodate expansion capacity and allow retention of cooking juices.