Porland​, a Turkish tabletop manufacturer, is rejuvenating the table this year, as seen with its latest debuts at The Inspired Home Show at McCormick Place. The company's four collections showcase vivid colorways and styling that will make gathering around the table for the elegant and the everyday a bit more exciting.
Twilight Collection
A new reactive glaze dinnerware, Twilight takes inspiration from the layers of color that appear in the sky just as a setting sun drops below the horizon. Made from a combination of reactive glazes and porcelain, each pattern is one-of-a-kind, making for a unique look as well as a conversation starter. Twilight is made from a proprietary Alumilite porcelain formula that gives the dinnerware high mechanical strength, while maintaining a slim and lightweight profile, according to the company. Ideal for both indoor and outdoor dining, Twilight includes dinner plates, salad plates, bowls and a mug.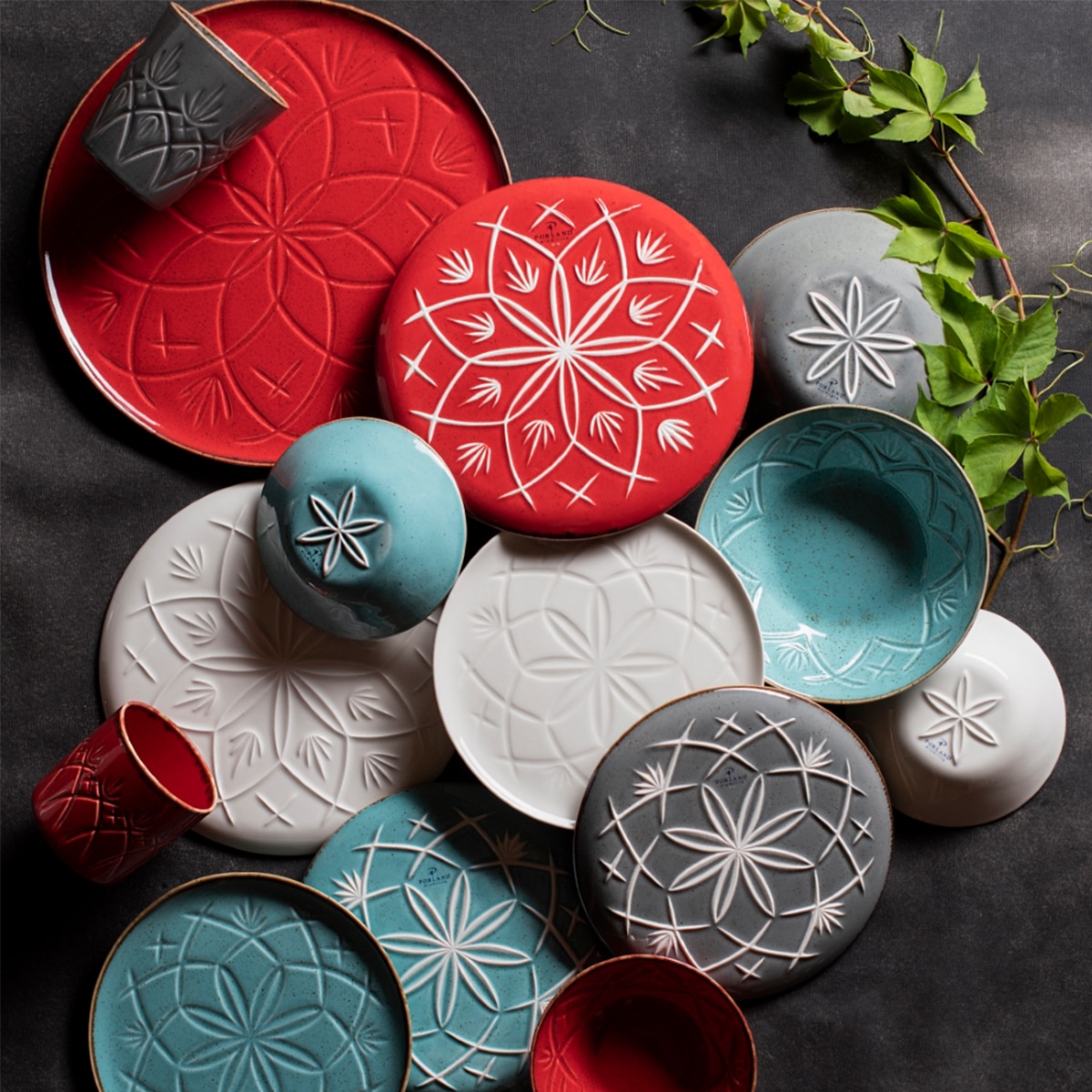 Christina Collection
The Christina Collection, also new, is both sophisticated and surprising. A blend of retro and modern styles, the goods have a design debossed and embossed on the top and backside. Available in red, turquoise, deep grey and white, the colors lend themselves to be mixed and matched, both within the same line as well as with other pieces already acquired, the company said. Christina includes dinner plates, dessert plates, bowls and mugs that complement both casual and formal tablescapes.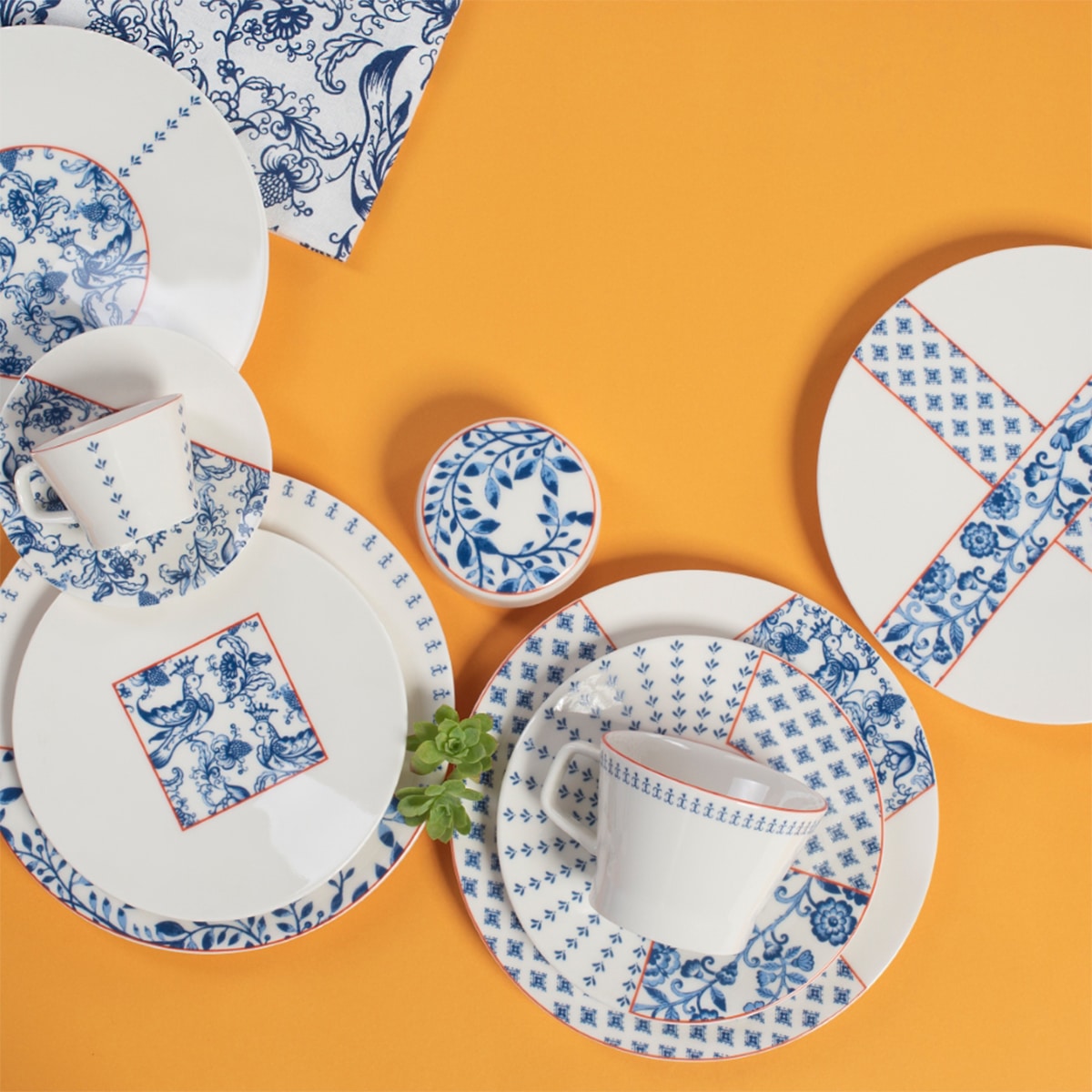 Folksy Collection
Folksy is a timeless dinnerware collection made of premium porcelain that is designed to be elegant yet unfussy, the company said. Dutch-inspired, the white and blue floral designs with accents of coral feel vintage and modern at the same time. The line has multiple patterns of the same colorways, which allows for mixing and matching, but also adds a layered look to both formal and casual tablescapes. Folksy contains dinner plates, dessert plates, bowls and coasters.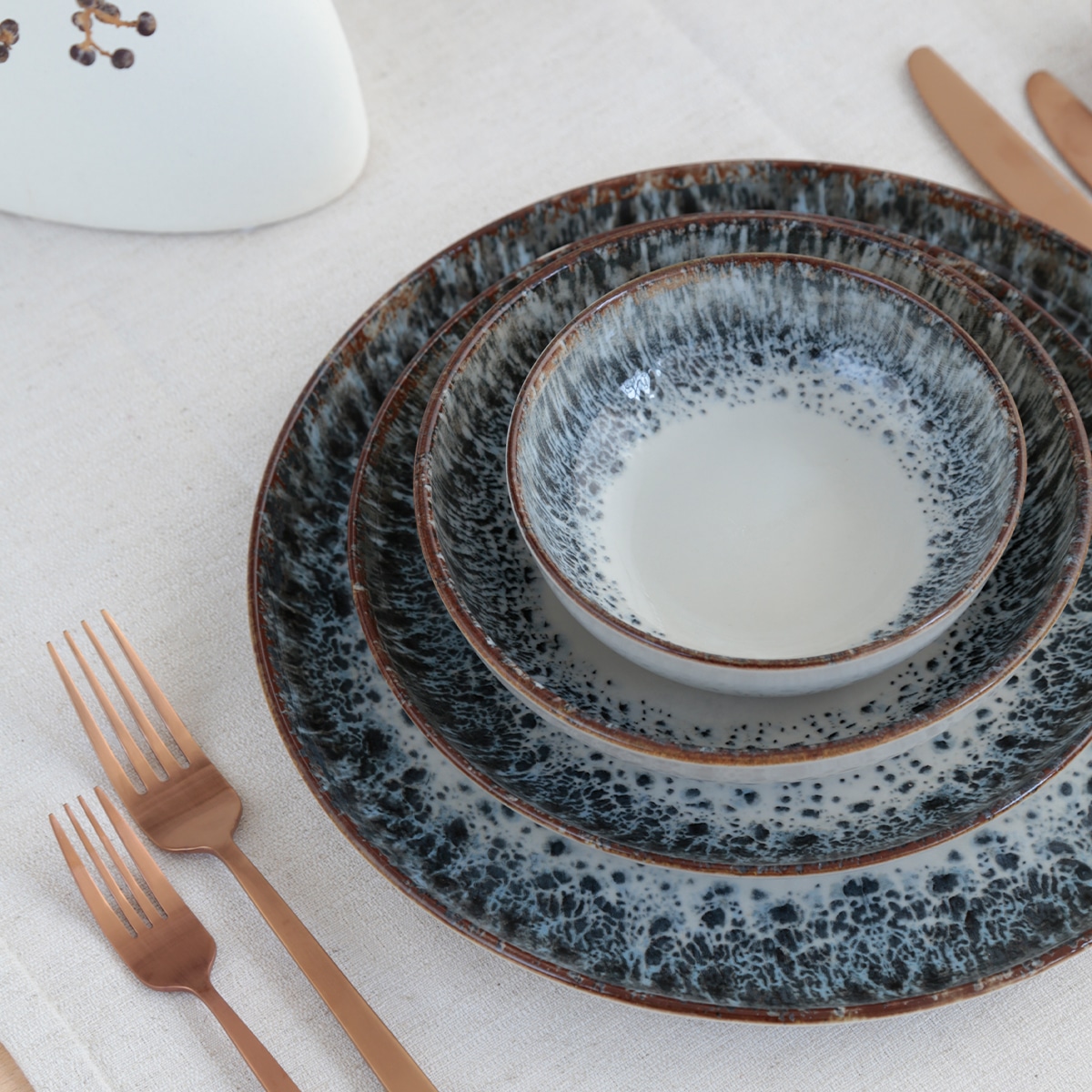 Re-Gen Collection
Also new to Porland's offerings at The Inspired Home Show is its latest Re-Gen collection. As sustainability continues to drive consumer purchases, the brand developed a new process that regenerates post-production waste, broken pieces, and shards of porcelain into new porcelain. The waste is collected and funneled back into production, turned to dust using new techniques, and refashioned into brand-new raw materials. Thus, the Re-Gen line of goods was born. The initial Re-Gen collections available in the U.S. will include Salda and Ontario. Both will be available in small sets and open stock.
All of the lines are dishwasher, freezer, microwave and oven-safe up to 450 degrees Fahrenheit, noted Porland.