While walking into a hotel, one of the first things that hit the nose is a signature scent. Now, consumers are spending more time working and gathering in the home, creating a signature or seasonal scent is top-of-mind. They are also looking for convenience and personality in the items they choose to fill their home with scent, from bright colors to easy-to-use goods that don't require maintenance.
Innovative Fountains is bringing its newest line, dubbed NoBrn sustainable luxury home fragrance, to the market. According to the company, this patent-pending refillable fragrance pod is designed to fill home spaces with calming aromas in stylish vessels. These pods are said to release scents into the air without the need for heat, liquid or electricity, using the company's Scent-Perm technology. According to the company, these fragrance pods come with a service cap that can be replaced to preserve the fragrance for another use and make it easy to change scents. Pods come in unlimited scents and unlimited Pantone colors and last about 725 hours, said Innovative Fountains.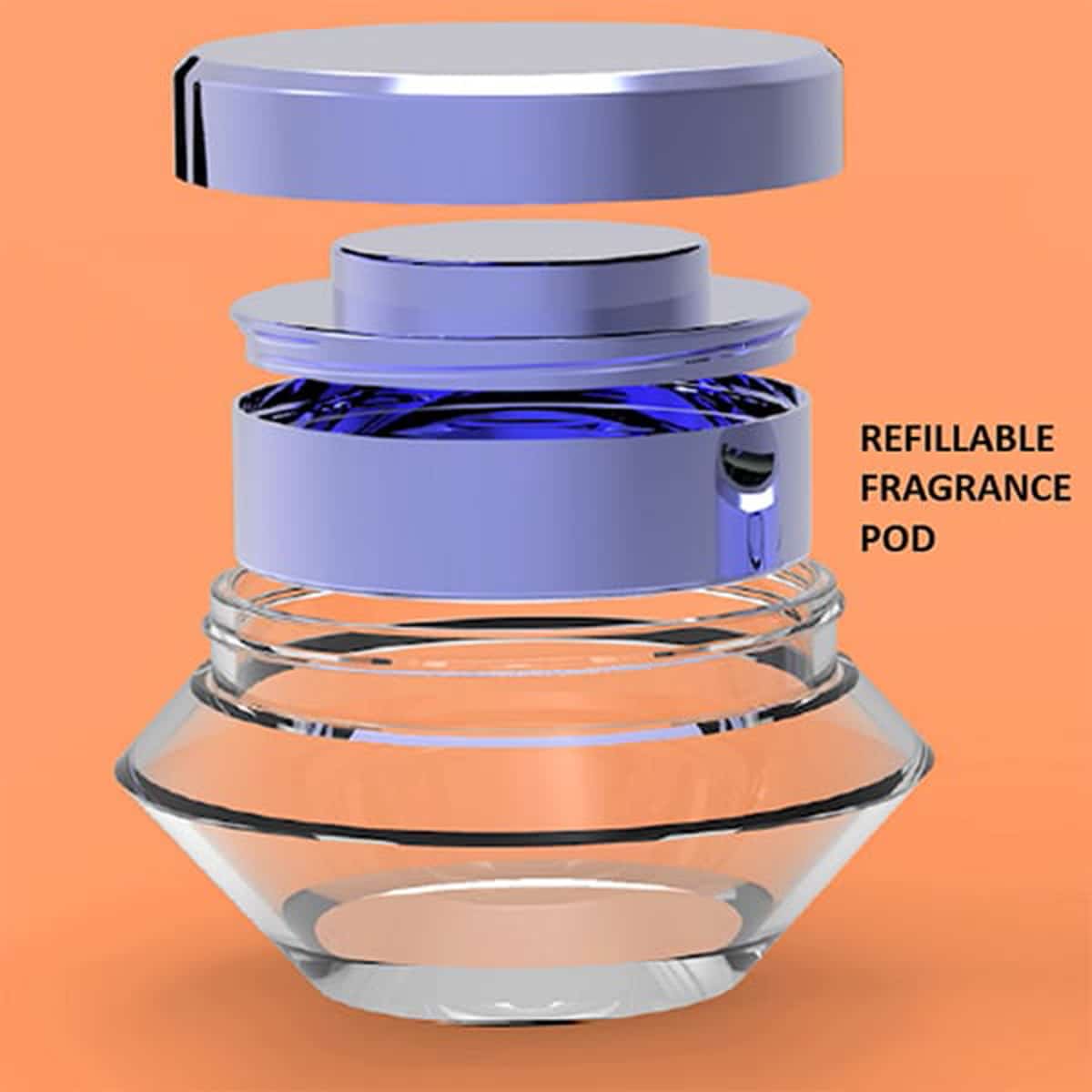 NoBrn Sustainable Luxury Home Fragrance
"We designed this line to easily swap out fragrance by simply removing the cap and the fragrance pod from the vessel. Fragrance pods are provided with a service cap that can be replaced to preserve the fragrance for another use and be replaced with a new scent," said Brian Ray, founder of Innovative Fountains.
In addition, Fusion (pictured top) is coming to the candle market. The new flagship brand is from Rimports, LLC, and is bringing the launch of an assortment of fragranced candles in decorative jars. The candles will have an array of aromatics but are also designed to be sleek and decorative to fit any type of home decor. These new goods are set to launch in the second half of 2023.