Gibson Homewares will showcase several new consumer-trend-driven introductions across its portfolio of licensed brands at the upcoming Inspired Home Show, scheduled to take place March 5 – 7, 2022 at the McCormick Center in Chicago.
Binging with Babish
The company will add several new products to the Binging With Babish licensed cookware line based on Chef Andrew Rea's YouTube cooking show of the same name, launched last fall. The new enameled cast iron pieces include a 3-quart braiser with a lid and a 13 x 9-inch lasagna pan, both in black. According to Gibson, the enameled cast iron additions reflect the growing popularity of cast iron thanks to what it said is the material's durable and versatile qualities.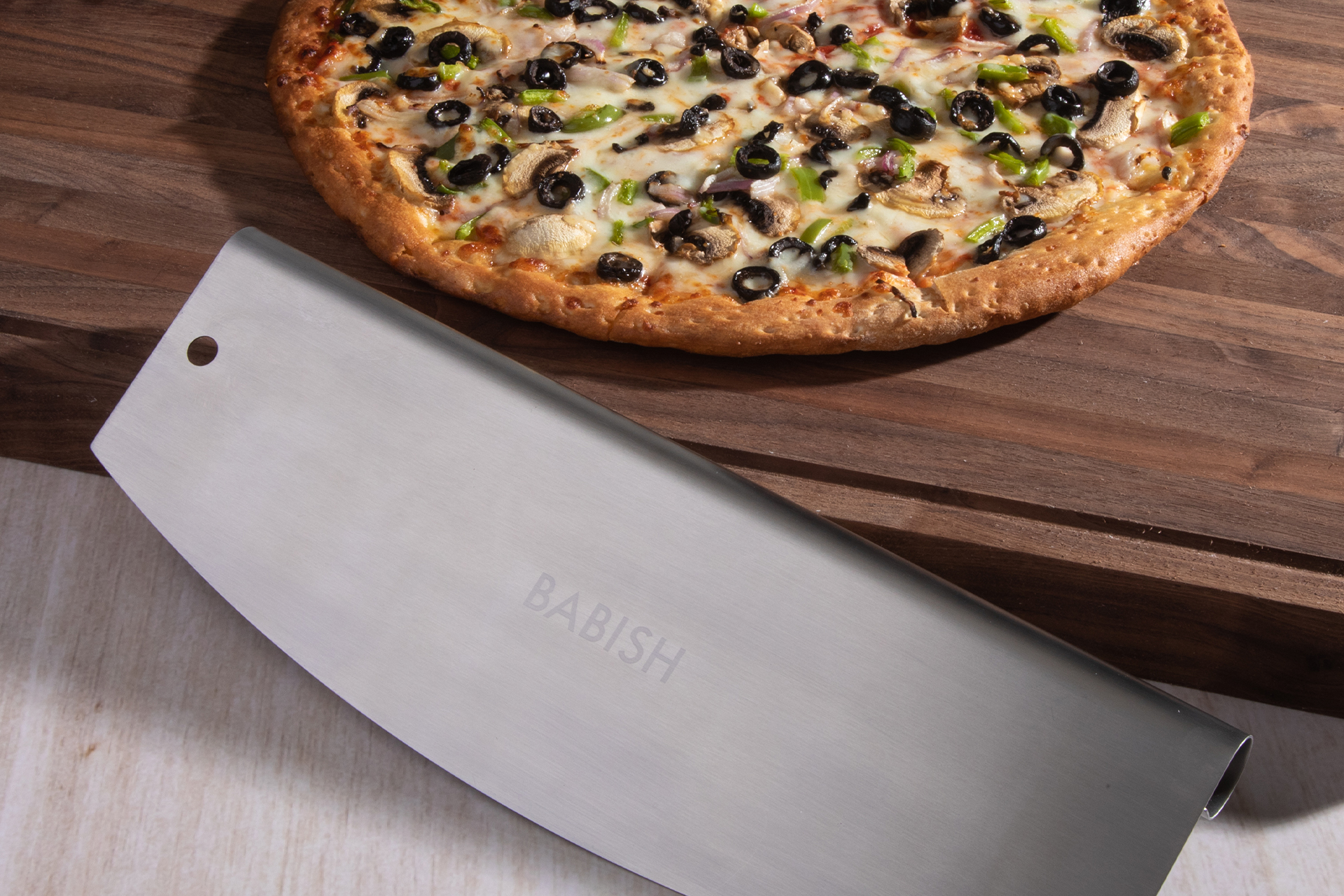 Binging With Babish Stainless Steel Pizza Rocker
"In just a few short years, cast iron has gone from representing only a small portion of the cookware market to a large and growing percentage of it," said Dar Gabbay, Gibson's COO and housewares division lead. "Some predict a $1.7 billion market size by the end of 2026."
The brand will also add a crescent-shaped stainless steel pizza rocker and a cast iron cookbook holder that features a logo silhouette, both representative of the brand's fun and functional viewpoint.
"With his YouTube series Binging with Babish, Andrew Rea has painstakingly built a large and engaged audience," said David Nicklin, SVP/Marketing at Gibson Homewares. "There's just no other way to replicate the sway that our content-rich brands have over their target demographic."
Spice by Tia Mowry
Driven by what Gibson said is a spike in recent sales of decorated glass bakeware, the company will also introduce Spicy Cloves, a line of decorated glass bakeware with an oven-to-table appeal from the Spice by Tia Mowry collection. The collection is composed of borosilicate for clear glass bakeware that is said to stand up to high oven temperatures. The distinctive decorative patterns on each piece, said Gibson, makes them ideal for an oven-to-table presentation of sweet treats or savory meals.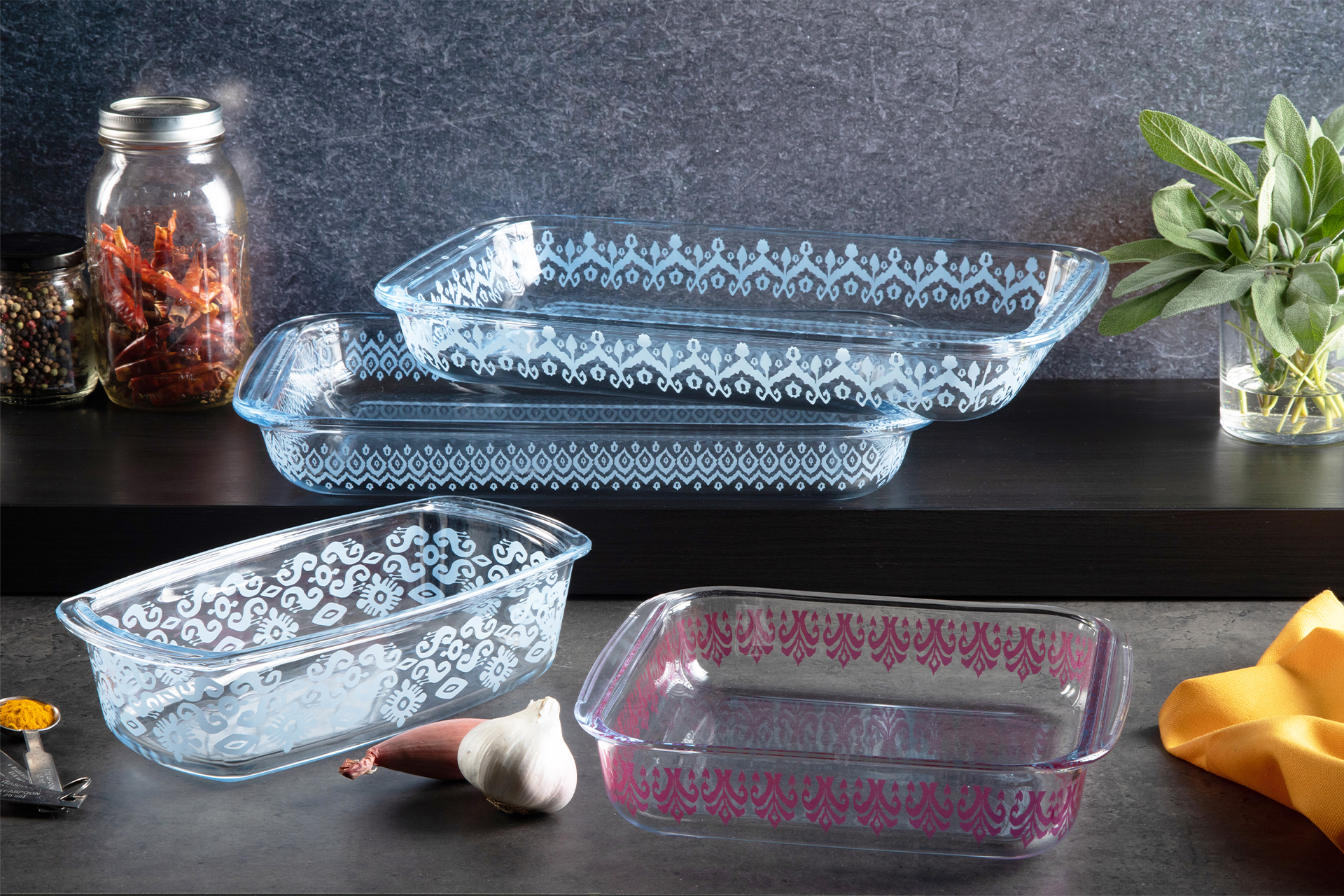 Spice by Tia Mowry Spicy Cloves Bakeware
"I love Spice because it's fun, fresh and globally inspired," said Laurie Gates, SVP of Creative, Gibson Homewares. "Tia's style is unmistakably feminine. These oven-to-table pieces are perfect for serving family or hosting friends.
Kenmore
Meanwhile, for those seeking cookware sets, Gibson Homewares will roll out the Kenmore Wyatt 5-Piece Multi-Function Cookware Set. This new set, stated the company, answers market demand for efficient, functional and affordable cookware that doesn't take up a lot of storage space.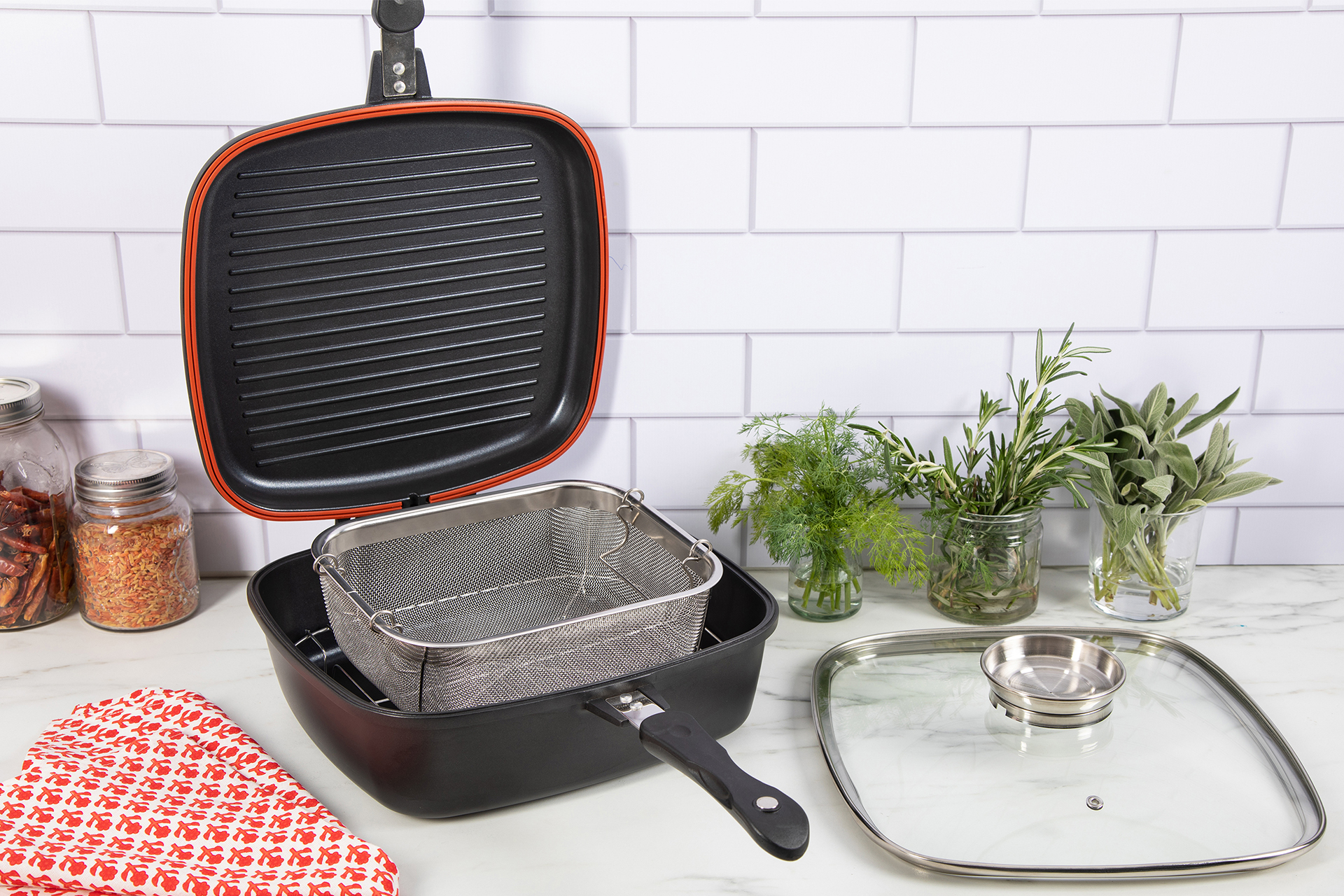 Kenmore Wyatt 5-Piece Multi-Function Cookware Set
The 5-piece set is made of heavy-gauge aluminum with stainless steel inserts including a frying basket and steamer plate. The stackable set nests within the 12 x 11-inch clamshell-style grill pan and includes a durable tempered glass lid. The multipurpose grill pan doubles as a casserole dish with a lid that's held in place by concealed magnets inside the ergonomic cast grip.