Everyday Solutions calls its PowerEdge and ElectroSharp Knife Blocks sets the most innovative such products ever created.
In both of the knife blocks, the front flap that supports the block hides the sharpener. Users just push at the top and the electric sharpener pops out ready to use. The press of a red button on top of the sharpener turns it on. Then the user only has to pull the blade through to produce an ideal cutting edge, Everyday Solutions states. Diamond grinding wheels provide consistent sharpness. A magnet in the sharpener collects metal shavings. Then just a press of the red button and a push back under the flap readies the knife block for the next time it's needed.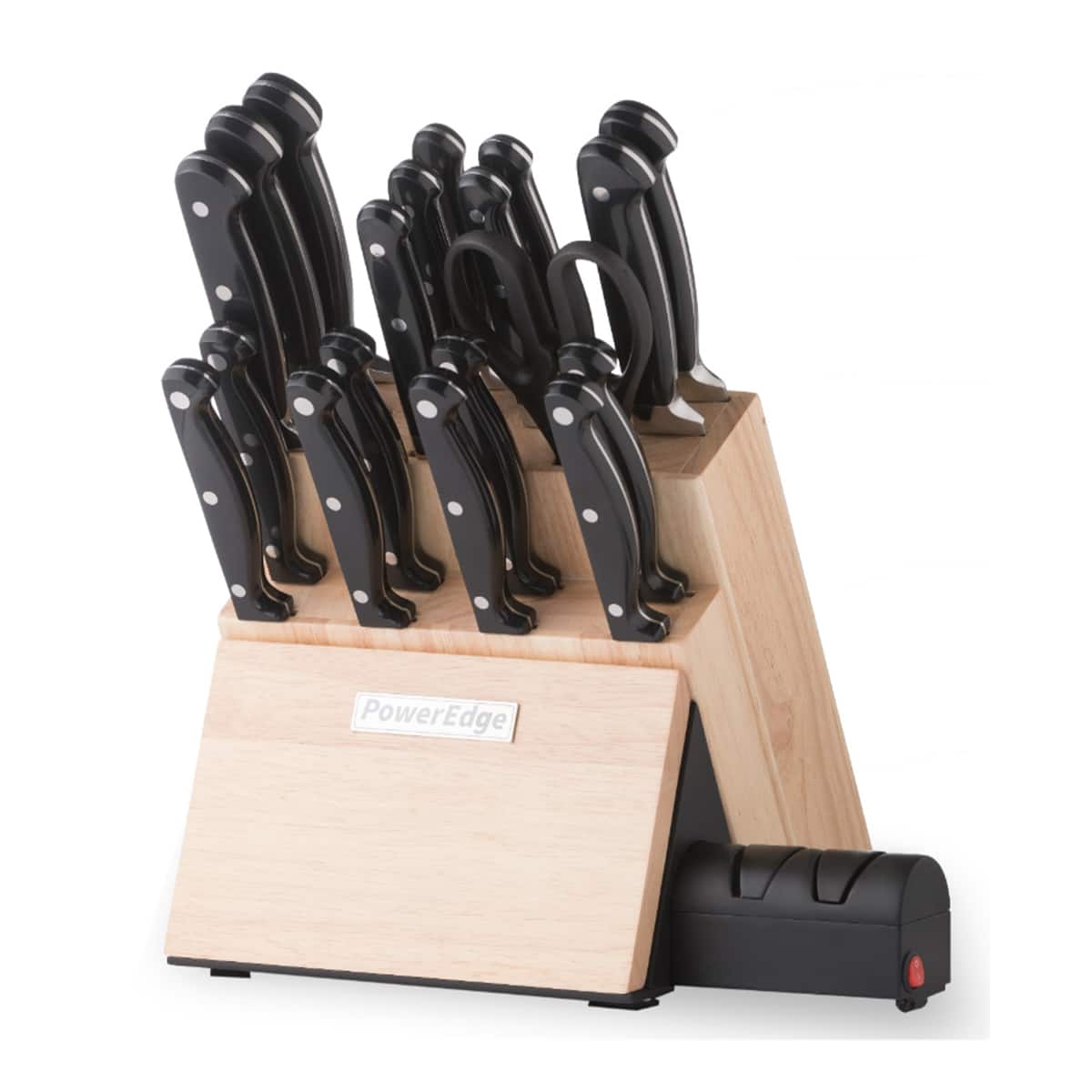 PowerEdge Knife Block Set
A removable electric power cord connects with an outlet in the block, which contains all the electronics and is UL and CUL approved as well as tested by SGS Labs. The power cord can be plugged into a wall outlet.
The ElectroSharp 13-piece knife block sets, one in Chinese steel and the other in Chinese forged steel, arrive at suggested retail prices of $99 and $129. The PowerEdge with German Steel 15-piece and 20-piece knife block sets arrive with SRPs of $149 and $199.