Heritage enamelware brand Crow Canyon Home has entered into a binding acquisition agreement with Golden Rabbit, the Maryland-based oven-to-table enamelware brand.
The merger will allow for both Crow Canyon and Golden Rabbit to expand and benefit from each brand's varied styles, designs and customer demographics, said Crow Canyon. It will also enable each business to expand market availability domestically and internationally.
Crow Canyon Home offers the largest variety of enamelware products in the world, said the company, and its acquisition of Golden Rabbit is intended to further cement its leadership in the enamelware category. Crow Canyon recently announced partnerships with Poketo, Camp Wandawega and Lisa Congdon, as well as a category of linens, and the company said it will continue expanding its business into new homeware categories.
Founded in 1989 by Peggy Hedgpeth, Golden Rabbit is known for its classic coastal and children's designs, and it offers an expansive catalog with a broad assortment of dinnerware and high-end cookware with a signature metal rim. The company has partnerships with brands including Old Bay and Peter Rabbit from Beatrix Potter.
"As a fellow female small business owner, I have long admired the dedication, commitment to quality, consistency and innovation exemplified by Peggy and the Golden Rabbit team," said Cara Barde, owner and CEO of Crow Canyon Home. "This merger will allow us to bring together two heritage brands to expand upon Golden Rabbit's legacy as a leader in enamelware and further its vision to reach more consumers around the world."
"We have always admired Golden Rabbit and recognized that it is successful with a geographic market – the Southeast and Mid-Atlantic states – with which we've always wanted to make inroads," Barde continued. "In addition to the customer demographic, Golden Rabbit has a complementary aesthetic to Crow Canyon that appeals to its audience. Both brands make high-quality enamelware, and this merger helps us reach a wider audience and be the one-stop shop for all enamelware."
Golden Rabbit products will continue to be available through its website goldenrabbit.com. Retailers and distributors will see no immediate changes while the companies work to blend infrastructure. In the long term, a major goal of the merger is to make it easier for retail partners to access both company catalogs through streamlined ordering, shipping, pricing and marketing, said the company.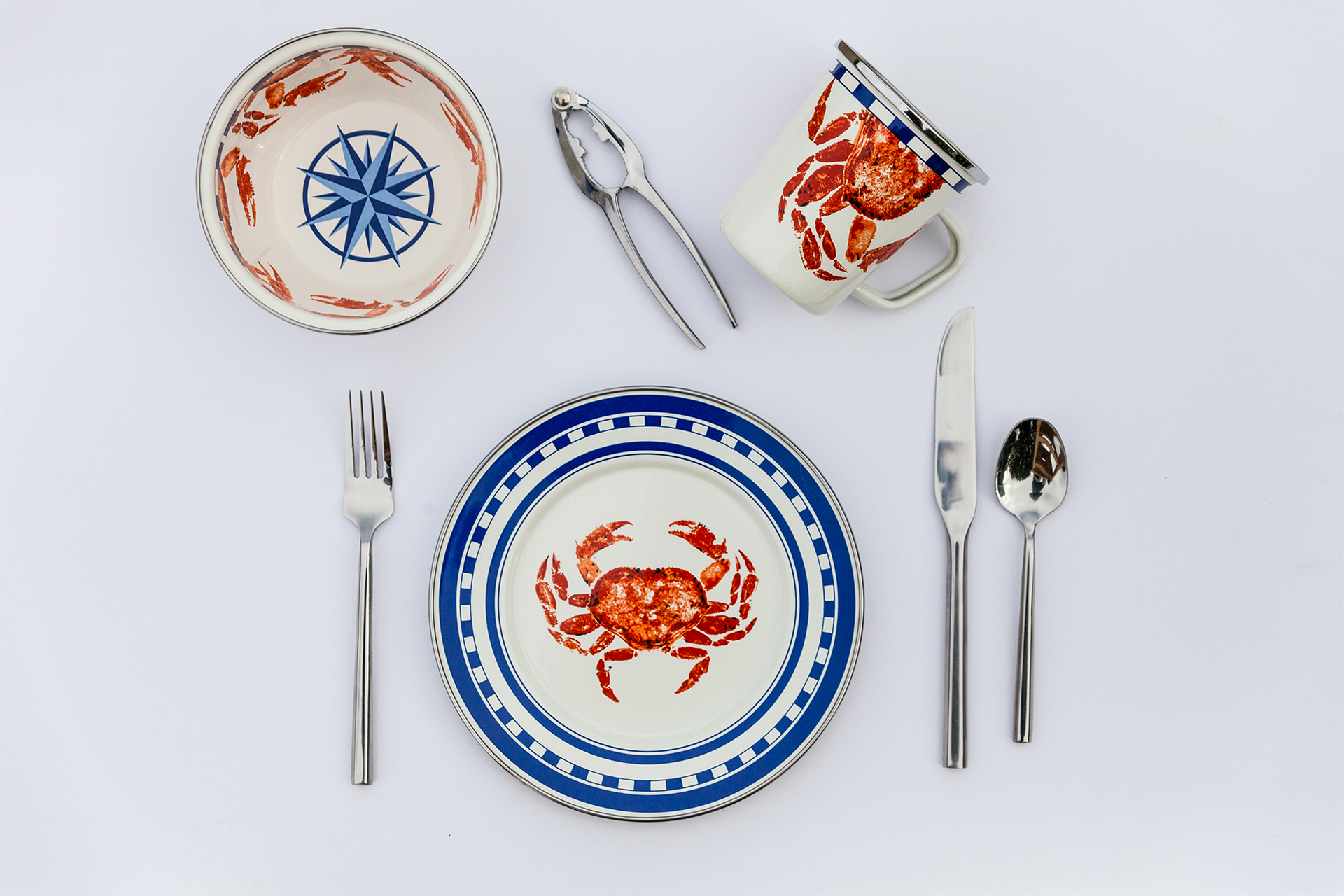 "For the foreseeable future, both brands will continue to exist and from the consumer standpoint continue to be independent from one another. We currently have several wide-ranging collections and Golden Rabbit will be under the Crow Canyon umbrella as another one," Barde said. "One distinctive difference between the two is that Golden Rabbit enamelware has a metal rim as opposed to Crow Canyon's rolled rim. Golden Rabbit will continue with the more traditional patterns and styling while Crow Canyon skews more modern and casual. It will take awhile to integrate our back-end systems and fulfillment, but our goal is to ultimately make it easy for wholesale and retail customers to buy both brands."
Barde added there is a big opportunity in the U.S. to grow both brands using joint sales and marketing resources, along with internationally. Crow Canyon has international distributors worldwide that generate about 40% of the current revenue and the company hopes to use those channels to grow Golden Rabbit overseas.
"After building Golden Rabbit over the last 30 years to its current level of success, my first priority in envisioning the future was partnering with someone who would appreciate and respect not only our exquisite products, but the hundreds of partners and artisans around the world who have contributed to that success," said Peggy Hedgpeth, Golden Rabbit founder & CEO. "I'm confident that Crow Canyon's team, with its similar values, will honor the loyalty of our customers, the commitment of our workers, and steward the brand well as it continues to expand our legacy into a new era. It has been an incredible adventure that I am both very grateful to have had and will certainly miss."
With its acquisition of Golden Rabbit, Crow Canyon continues its commitment to sustainability in that enamelware is an important category for reducing single-use plastic and paper waste. Products from Crow Canyon and Golden Rabbit are designed to exemplify that sustainability can be beautiful and doing good for the environment doesn't mean sacrificing style and function, according to the principals.
"Our goal is to educate the broader consumer on enamelware as a product category. We believe enamelware is something that once you feel it and use it, you see its benefits and value and want more of it," Barde noted. "It is lightweight, oven-safe, shatterproof and versatile. The perfect replacement for paper and plastic to use outside, with children, and for everyday use."
In addition to the acquisition of Golden Rabbit, Crow Canyon is adding a new category with collegiate licensing. "Enamelware is perfect for all outdoor entertainment including tailgating," Barde said. "We have already been accepted as a licensing partner for many Southeastern universities and a collection will launch in January."