For the holidays, Drew Barrymore introduced a new limited-edition Merlot Capsule Collection for Beautiful by Drew kitchenware available exclusively at Walmart.
Beautiful by Drew is a collaboration between Barrymore and housewares developer and marketer Made By Gather.
To promote the new color, Barrymore teamed with friend and co-star Cameron Diaz, who announced the addition of a merlot for her wine brand, Avaline. A TikTok video on Barrymore's account shows Diaz asking Barrymore, "Do you have any Merlot?" to which Barrymore responds, "Do you have any Merlot?" and the two turn around to reveal their new Merlot products.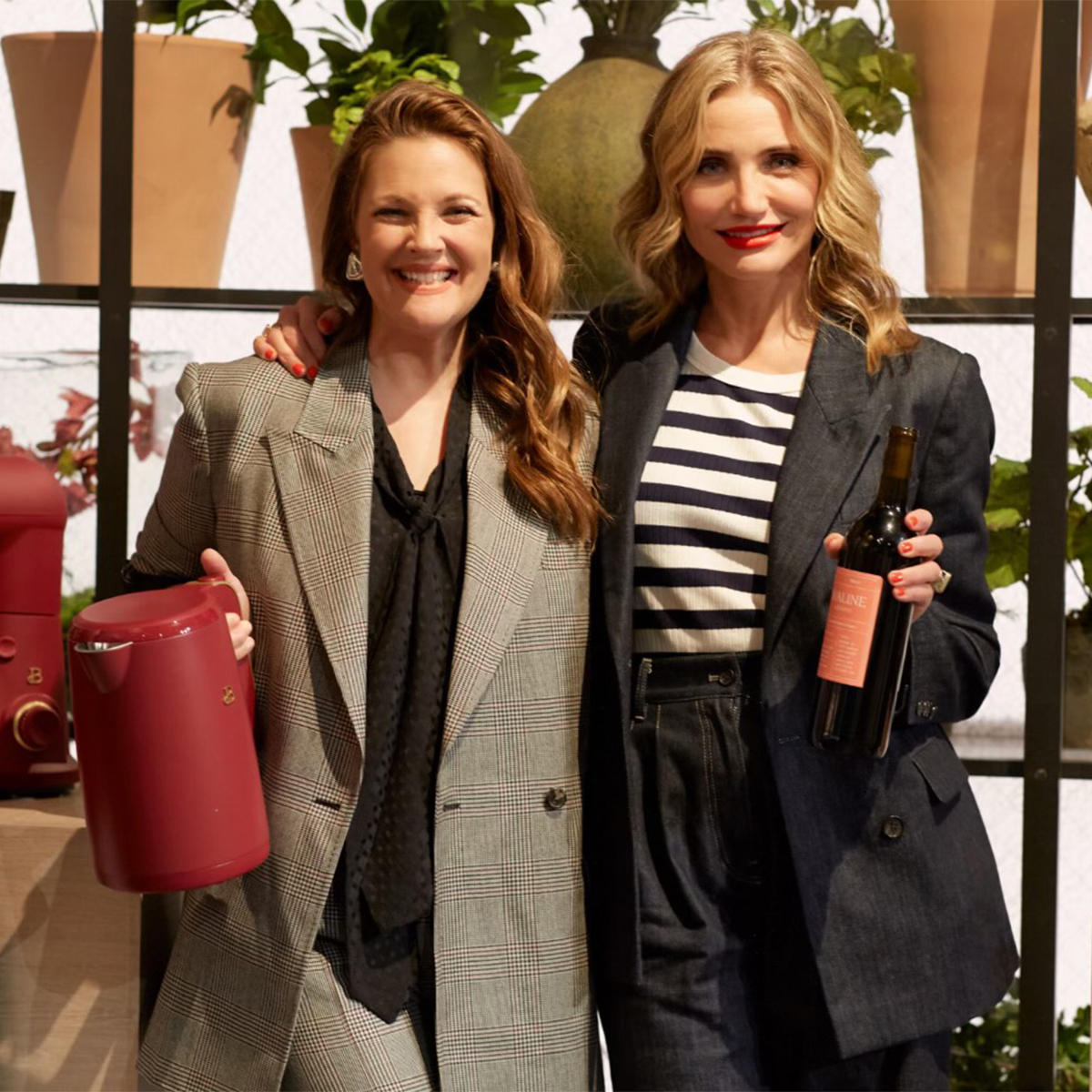 Barrymore and Diaz show off their merlot products.
The Beautiful by Drew merlot colorway is available in three core products: a 5.3-qt Tilt-Head Stand Mixer, a 6-qt Air Fryer and a One-Touch Electric Kettle. The color is also featured on three additional products: a 2-qt. Cast Iron Heart-Shaped Dutch Oven, a 24-oz. No Drippy Sippy and a 12-oz. Wine Tumbler.
The Beautiful by Drew Merlot Capsule Collection is available now in stores and online at Walmart.