The HomePage News Top 50 Housewares Retailers ranking underscores the strength of the top 10 operators in the United States but does indicate that, although the biggest dominate, opportunity exists elsewhere as well. 
The importance of the top 10 housewares retailers is critical to consider given the position they've assumed in the marketplace, generating about 85% of business. The number reflects a change in retail where many consumers are, and have been given tools to be, more efficient in their shopping. Once shopping had a social element that made the experience more interactive and even leisurely, but for decades, retail has developed formats and processes that allowed greater shopping efficiency right back to the supermarket format.
Now, store concepts that have made shopping more efficient across the range of common needs, from housewares to apparel to food, have attached services that provide consumers a choice of convenient and quick ways to shop, including pickup, curbside pickup and delivery. Given the investments required to provide those services, it's hardly surprising that the biggest retailers are in the position to attract more sales from consumers who want to get the shopping task completed in their preferred way in the least amount of time.
Although many retailers are emphasizing experience today, both in-store and online, and coming up with functions meant to entertain consumers as they shop, they continue to work and invest to shorten delivery times and boost order accuracy. The tension between efficiency and experience in shopping is a reality of today's marketplace. Retailers that can put together both elements, more efficiency and a more satisfying experience, are most likely to provide consumers with greater shopping gratification. In the mass marketplace, the retailers who are in the best position to invest in, trial and rollout such combinations are the largest, and the Top 50 illustrates the degree to which the 10 top housewares sellers, each of which has advanced their omnichannel capabilities, have come to a dominant position.
Yet, the situation isn't altogether gloomy for smaller housewares retailers. They may not be able to compete with the largest in the general sense but may be able to gain if they address specific audiences effectively.
Joe Derochowski, home industry advisor at Circana, the merged market research companies NPD Group and IRI, said the tension between convenience and shopping experiences "opens the door for innovation."
Innovation is critical for retailers and housewares producers both as consumers have come to expect it, and not just in the technological sense. They want products and experience personalized to their inclinations and lifestyles. Today, consumers are spending more money on food and everyday essentials in response to inflation, but Derochowski points out that they are still spending more on housewares than they did before the pandemic.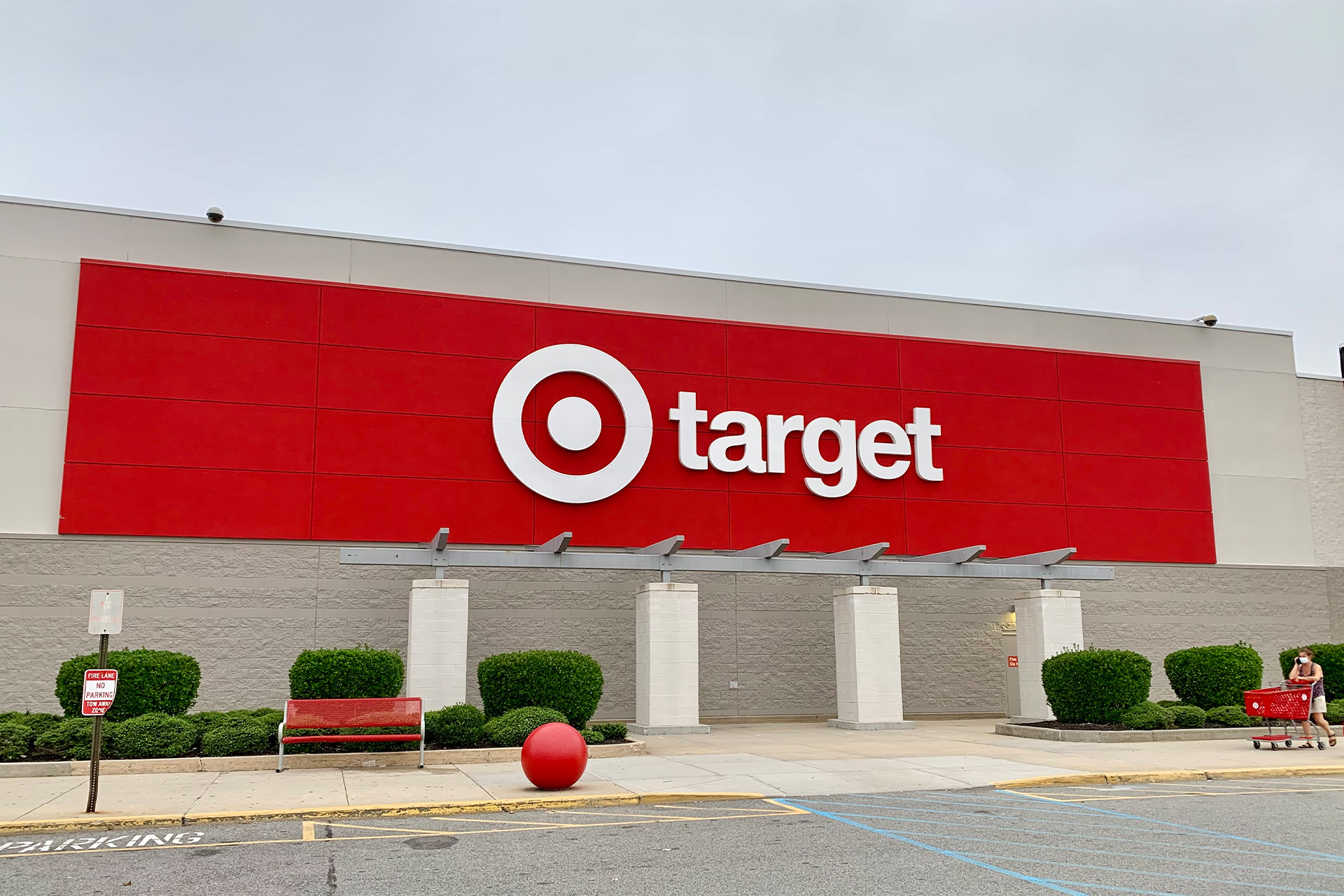 The spending situation as it exists today suggests that, although they have been dealing with inflation, consumers are more home-centric. That may change to a degree as travel becomes more attractive without movement restrictions and as employers want staffers to spend more time in the office, but consumers have invested significantly to make their domicile places where they can readily follow their professional and personal pursuits. So, the immediate future still seems welcoming to homewares sales. In addition, the close association of housewares and home furnishings with life occasions from birth to retirement continues to encourage sales across domestic product categories. The ability to focus consumers on occasions can be a critical advantage to those who use it, and although large retailers are adept at developing and rewarding consumers who use services such as registries, the top 10 aren't the only players who have been able to manage and profit from initiatives focused on life occasions.
Even if some factors continue to favor companies making and selling products for use in and around domestic spaces, this year in the housewares business has been atypical. The annum has been adjusting to the aftereffects of the pandemic particularly in the form of inflation influenced not only generated by an abundance of savings consumers banked during COVID-related stay-at-home guidance, but also by changes in the workforce as many working-class consumers enjoyed higher wages and the establishment of better benefits. Although highly paid tech workers faced layoffs, for the most part, the economy found itself in a labor shortage that had consequences and exacerbated supply chain problems due to a shortage of employees in the sector, especially truck drivers.
Consumer confidence waned and even as prospects for the economy have looked a little brighter, market researchers have demonstrated that consumers are still worried about spending and are more likely to believe the economy is worse off than leading economic indicators, including the second quarter 2.4% gain in gross domestic product, suggest. The consumer mindset is one of present satisfaction but concern about the months ahead as per The Conference Board's recent consumer confidence reports. The organization's Present Situation Index rose in June to 155.3, far above the 100 score that separates positive from negative sentiments, but the 79.3 Expectations Index for the six months ahead, although up month over month, was not only in the negative range but still below 80, which puts it in a range that tends to signal an upcoming recession.
The combination of present comfort and future unease is having a present effect on how consumers shop, making the market for home-related products more promotional, a situation that can give the big guys, with all the marketing tools at their disposal, an advantage.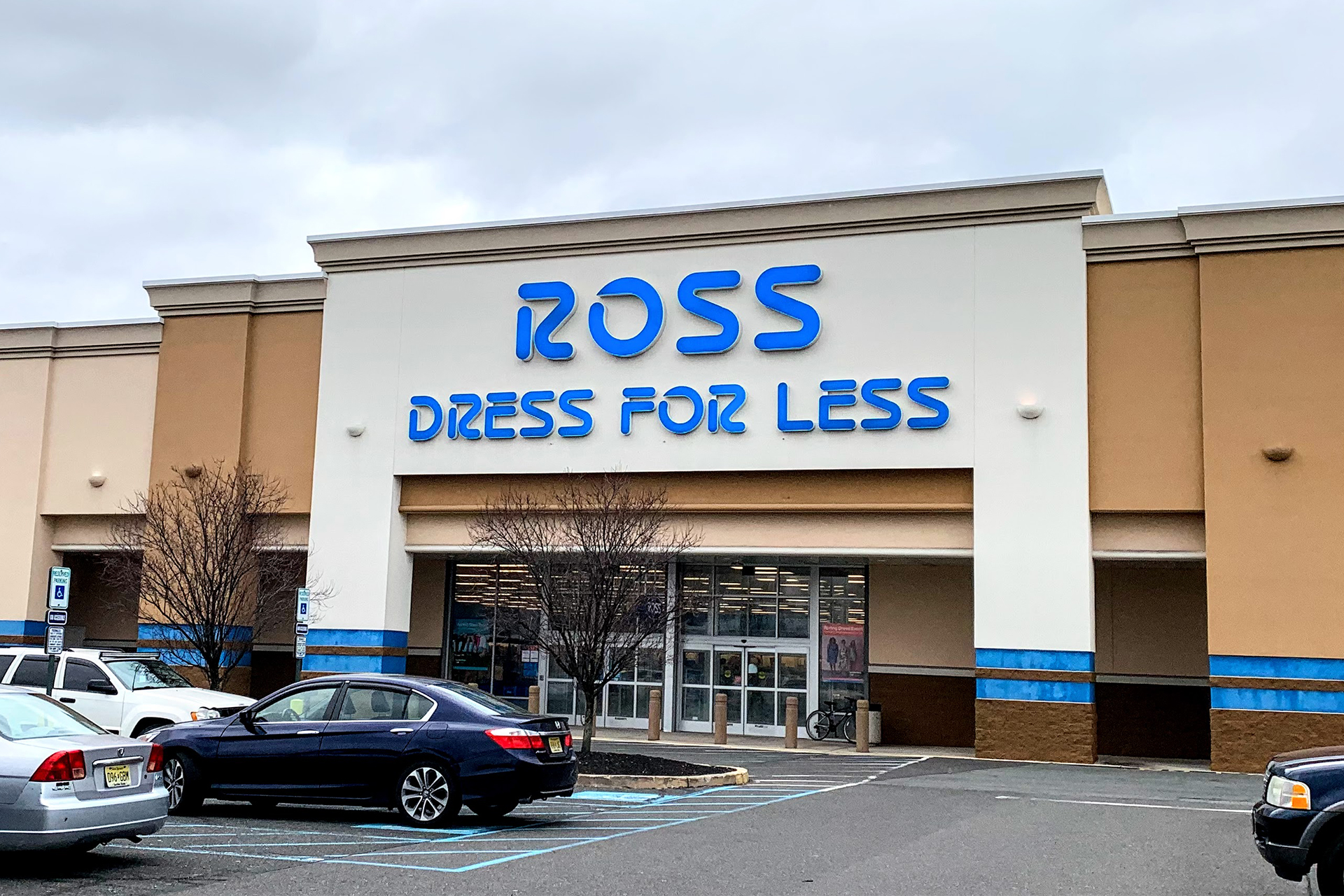 Ross Dress For Less, No. 12
In the Top 50 study, Amazon's position atop the market is conspicuous. Another standout in the Top 50, for very different reasons, is Bed Bath & Beyond, given that the company's exit from the marketplace leaves its ranking and business prospects for others to contest. Other retailers are doing just that to greater or lesser degrees. Overstock purchased Bed Bath & Beyond's intellectual property and already has changed its operation in Canada to bedbathandbeyond.ca and bedbathandbeyond.com in the United States. As Bed Bath & Beyond began liquidating its assets, Big Lots announced that it would accept the company's iconic coupons while Crate & Barrel offered to help consumers shift registries.
Home Depot rose two positions to take Bed Bath & Beyond's number five spot in one of the few ranking changes in the top 10. In two other examples, Best Buy dropped one spot to seven as Bed Bath & Beyond slipped to six while Sam's took the number eight spot and Kohl's slipped into ninth position.
Among the retailers joining the Top 50 list were HEB, Woot.com and JoAnn Fabrics.
Harbor Freight Tools, which fell off the Top 50 list a year ago, made a comeback to number 39.
Leaving the list were REI, Nordstrom and Christmas Tree Shops, in the last case, for good, given its recent liquidation.
Among offpricers T.J. Maxx and Ross advanced one position each to 11 and 12, respectively, as Macy's fell to number 13. HomeGoods and Marshalls held on at 14 and 15. Ollie's advanced three positions to number 32. Burlington and Big Lots were the exceptions from the general off-pricer trend of gaining or holding on to their rankings. Burlington slipped from the number 28 slot to 30 and Big Lots from 21 to 23.
When it comes to off-pricers, consideration of the TJX role in the Top 50 is warranted. Combined, the housewares sales for T.J. Maxx, HomeGoods and Marshalls would make TJX the number five housewares retailer in the United States.
In traditional department stores, Macy's, as noted, fell two places in the rankings to 13 while Belk held fast at 43. Nordstrom slipped off the 2023 list. As for mid-tier operators, Kohl's slipped a slot but remained in the top 10 at number nine, as previously mentioned, however, JCPenney fell five places to 36 from 31. Kohl's may turn things around, however, as new management is putting more emphasis on home decor and housewares.
The effects of supermarket consolidation and the growth of major chains are evident in Kroger and HEB showing up as numbers 27 and 28 in the Top 50 rankings. Food may be their main business, but those supermarkets that carry relatively substantial housewares offerings, as Kroger and HEB do, can be significant housewares purveyors and the current market, where consumers have been more focused on food and household necessities may even afford them some advantages, given that they put housewares in front of consumers on a weekly basis. Most, although certainly not all, housewares in the supermarket sector tend to be basic and lower on the cost scale to make them more attractive on a weekly shopping trip, versus higher-end products that might be basket busters. So, grabbing a product at need or even on impulse on a regular shopping trip may be acceptable even to cost-conscious consumers.
For its part, Meijer, a supercenter operator that has lately put more emphasis on the food side of the business, still hung on to its 20th position among housewares retailers.
Some market research has arisen suggesting that dollar stores have not gotten the amount of trade-down business that a shaky economy and consumer wariness about discretionary purchasing might prompt. Whatever the cause, dollar store Top 50 results were mixed. Dollar General held its own at 16 and Dollar Tree at 22 but Family Dollar fell two positions to 26.
As noted, among warehouse club operators, Costco remained fixed as number four on the list while Sames gained a slot to number eight. However, BJ's fell to 29 from 25 despite recently posting solid financial results and adding new club locations. That being said, BJ's has a heavy food and household essentials business that it deliberately built, using smaller packages among other devices, to avoid too much competition from its channel rivals and to take market share from supermarkets. So, housewares sales may not be growing as robustly as consumables as BJ's members turn to everyday needs.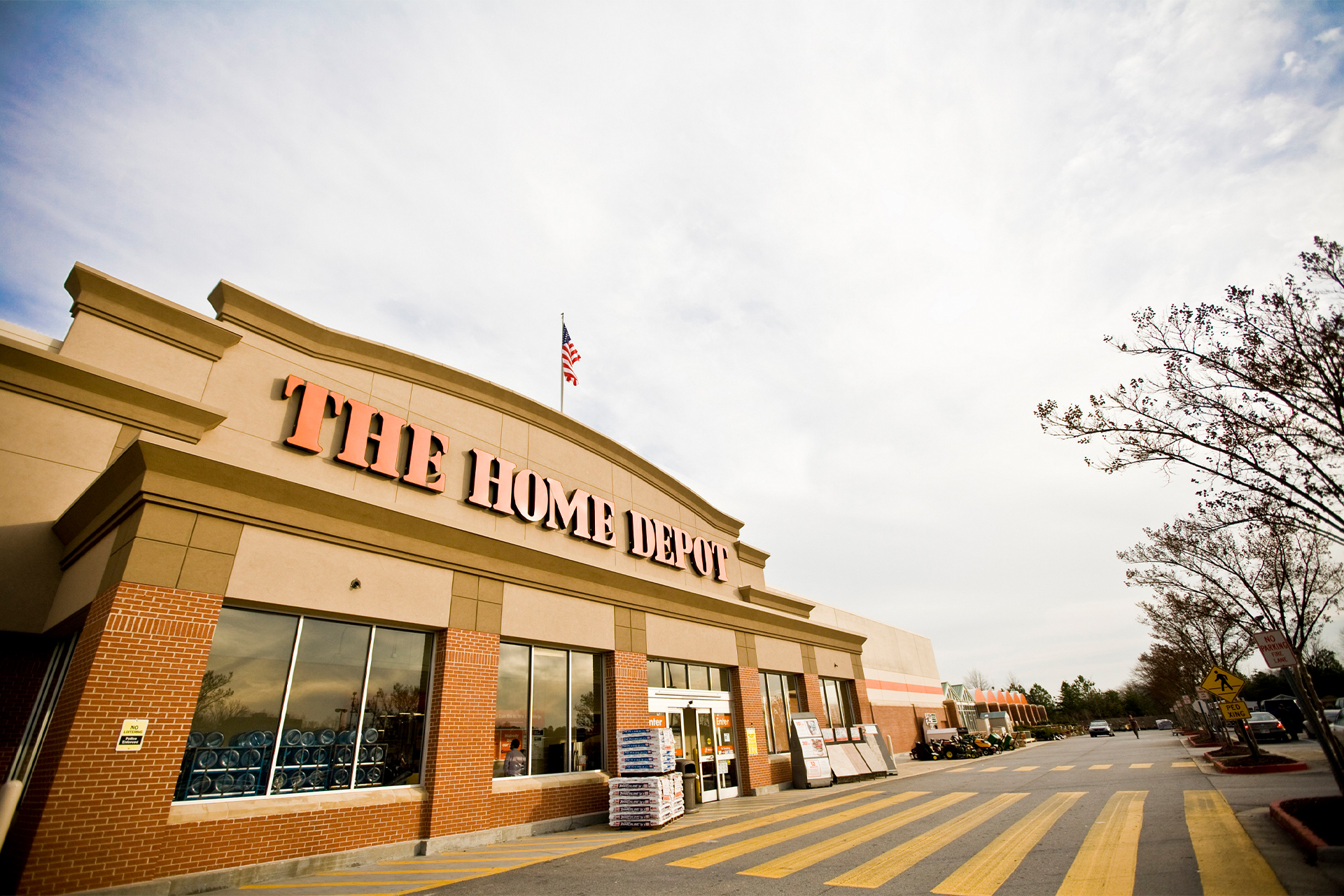 As for the DIY sector, encompassing hardware stores and home centers, results weren't bad. As noted, Home Depot ascended two spots to five, Lowe's held pat at 10, and Menards jumped up two slots to 24 the same number as did Ace Hardware, to 31. Although the DIY sector growth may have fallen off the rapid pace it enjoyed during the pandemic, demand remains. Some DIYers have made deliberate efforts to boost housewares and related domestic products on their own, as with Lowe's Total Home strategy, or as part of seasonal efforts. Of course, with market research also indicating that consumers are rethinking travel plans and how often they eat out, the kind of cocooning seen during the Great Recession and the more restrictive sort imposed by the pandemic, may be having an ongoing market effect. At the same time, outdoor living has become a bigger consumer trend, which may be helping DIYers who offer a range of products that lend themselves to making outside spaces more comfortable.
Outdoor living also may be helping housewares sales at sporting goods stores at least to an extent, even if REI fell off the Top 50 list. Dick's vaulted six places to 21 from 27 in the rankings. Academy Sports dropped one position to 46, but surpassing it was rapidly growing Five Below.
Among other value housewares retailers, Five Below jumped from the 49th position to 45th, At Home moved to the number 37 slot from 32 and Ikea climbed to 35 from 37.
Craft retailers did well enough with JoAnn returning to the Top 50 and Michael's gaining to 42 from 44. Wary consumers may also be frugal consumers who may choose to spend more time crafting their own domestic pieces, which places them where they can purchase the housewares products whether in-store, where the assortment tends to be limited, or online, where it is more abundant. Craft may be one of the categories where housewares retailers outside the Top 10 may be able to leverage their customer base to bolster housewares sales.
Drug chains, which have been changing their operating models to position themselves as healthcare providers, had somewhat mixed results, although the trend for majors in the sector was down. Walgreens moved to 17 from 18 but CVS fell to 33 from 30 and Rite Aid fell to 48 from 47.
Upper-tier home specialists Sur La Table gained a slot to 41 from 42 but Crate & Barrel fell to 47 from 38. Williams-Sonoma, which had generally had good results recently even after rapid pandemic growth fell to 34 from 29. Among other specialized operations, The Pampered Chef fell two places on the chart to 25 from 23 while Fingerhut tumbled to 40 from 34.
With the success of the cosmetics and self-care sectors, Ulta housewares sales pushed it up one slot to 18 from 19. In the meantime, QVC fell to 19 from 17 in the rankings while sibling HSN slipped to 38 from 36. Together, the combined entities in the Qurate Retail portfolio would generate housewares sales sufficient to take the number 17 slot from Walgreens.
An interesting-to-consider addition to the list, at number 49, is Woot, a daily deals e-tailer. Although worth mentioning in its own right, ownership makes it particularly worthy of consideration. Woot's parent company is Amazon.
As the market moves forward, pandemic effects that influence the marketplace long-term, also affect how consumers shop. Homes became entertainment and work zones and consumers equipped them to take on new roles. The consequence was that, instead of spending more time gathered while confined to the household, many people spent time in different parts of the home and became more singular in their pursuits. The circumstances suggest that shopping is likely to evolve into a more individualized activity. In some cases, that means different household members may choose different modes of shopping, one favoring store visits, another delivery, another curbside pickup. So, retailers aren't necessarily dealing with households but individual preferences across the households.
For anyone in the business of developing and selling housewares, the fragmentation of domestic interests – while not absolute, as people still do gather for meals and to watch television, or more to the point, streaming services – that may mean targeting consumers more specifically, personalizing, to use today's common parlance. The idea that the customer is typically a woman who most often purchases for the family may be antiquated as, now, anyone in a household can put in an order for anything from a travel tumbler to a microwave and have it delivered.
The path to purchase – inspiring, research, transaction, payment, delivery maintaining relationships – that process is in a great innovation stage right now and anything to make any of those steps have an 'er' meaning that it's better, faster, cheaper, some sort of 'er' over existing processes will be rewarded.
– Joe Derochowski, Home Industry Advisor, Circana
Although the largest retailers may have more muscle they can apply to address market fragmentation through research, merchandising and marketing, that doesn't necessarily mean opportunity is being squeezed out of the marketplace, as the success of retailers such as FiveBelow suggests. The strength of offpricers, who haven't developed the kind of omnichannel component the top 10 retailers have built, is another sign that store runners who present an attractive proposition to consumers can succeed. The Top 50 rankings demonstrate success isn't confined to any consumer proposition, with T.J. Maxx and Ross stores, positioned just outside the top 10 and, in the TJX case, an honorary member of the elite.
At the same time, a revolution in consumer outreach is underway, and it's not just about generative AI. Consumers digest content on their own terms today, which is an opportunity in itself given that retailers can target the preferred channels used by specific consumers. The success of Shein and Temu, which use social media that their target consumers prefer to generate interest in their low-cost merchandise through direct pitches and connection to influencers, demonstrate the marketplace remains dynamic. They might not be the kind of startups that had success in the early days of e-commerce, but Shein and Temu demonstrate that consumers, particularly younger consumers, are receptive to new retail propositions that can address their particular circumstances and shopping tastes.
"The path to purchase – inspiring, research, transaction, payment, delivery maintaining relationships – that process is in a great innovation stage right now and anything to make any those steps have an 'er' meaning that it's better, faster, cheaper, some sort of 'er' over existing processes will be rewarded," said Derochowski.
The Top 50 Housewares Retailers, developed for HomePage News by Circana, ranks retailers by total 2022 sales in the following categories: small kitchen appliances; personal care appliances; portable home environment/floor cleaning appliances; cookware; bakeware; cutlery; gadgets and tools for prepping, cooking, serving and entertaining; kettles; food storage, on-the-go beverageware and tabletop.