This week's Las Vegas Market showcases a wide array of home goods, including gourmet housewares, tableware, textiles and décor. The show started on July 24 and runs through July 28 at the World Market Center Las Vegas.
Scroll through the slideshow below for a preview of new products that will be on display in Las Vegas.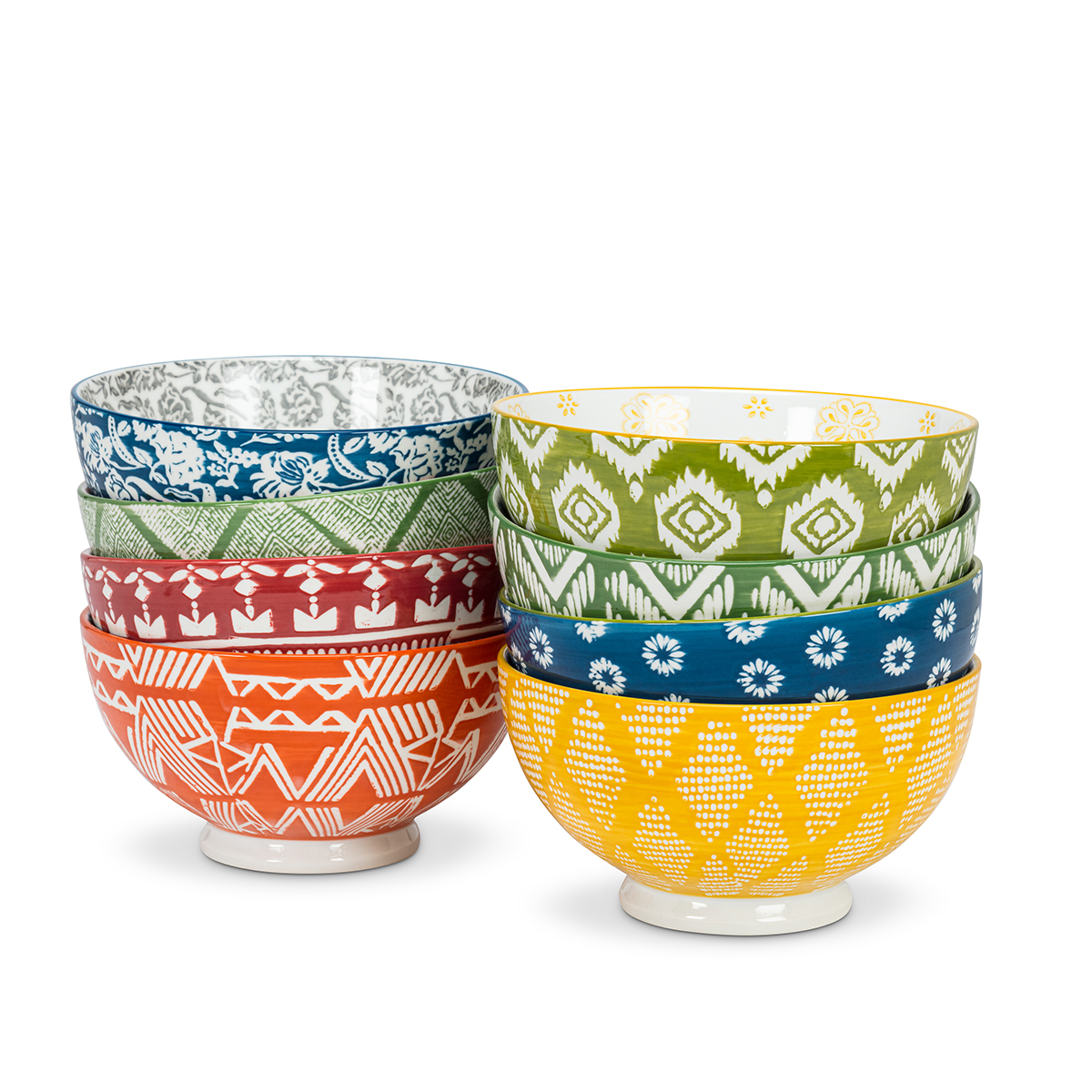 Abbott Deep Bowls
These deep ceramic bowls are 6" in diameter and made for soup, noodles or a combination or serving up anything with a sophisticated design. The Deep Bowls have an MSRP of $22 each.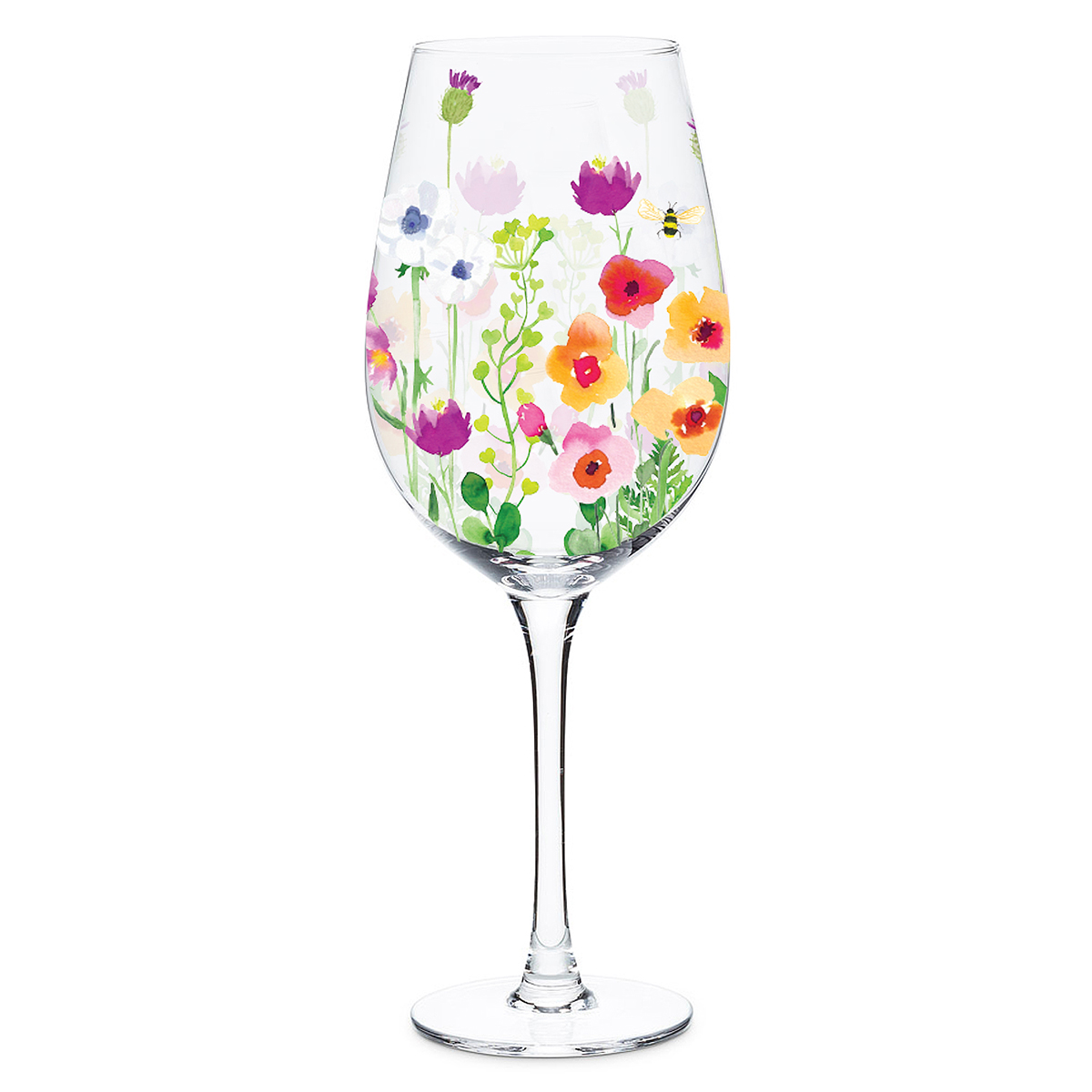 Abbott Bee Garden Goblet
This garden goblet was designed by Canadian artist Jen Lindup of Bright Limelight Studio exclusively for Abbott. The mouth-blown glass goblet has vivid, watercolor-style paintings of flowers and bumble bees. The Bee Garden Goblet has an MSRP of $18.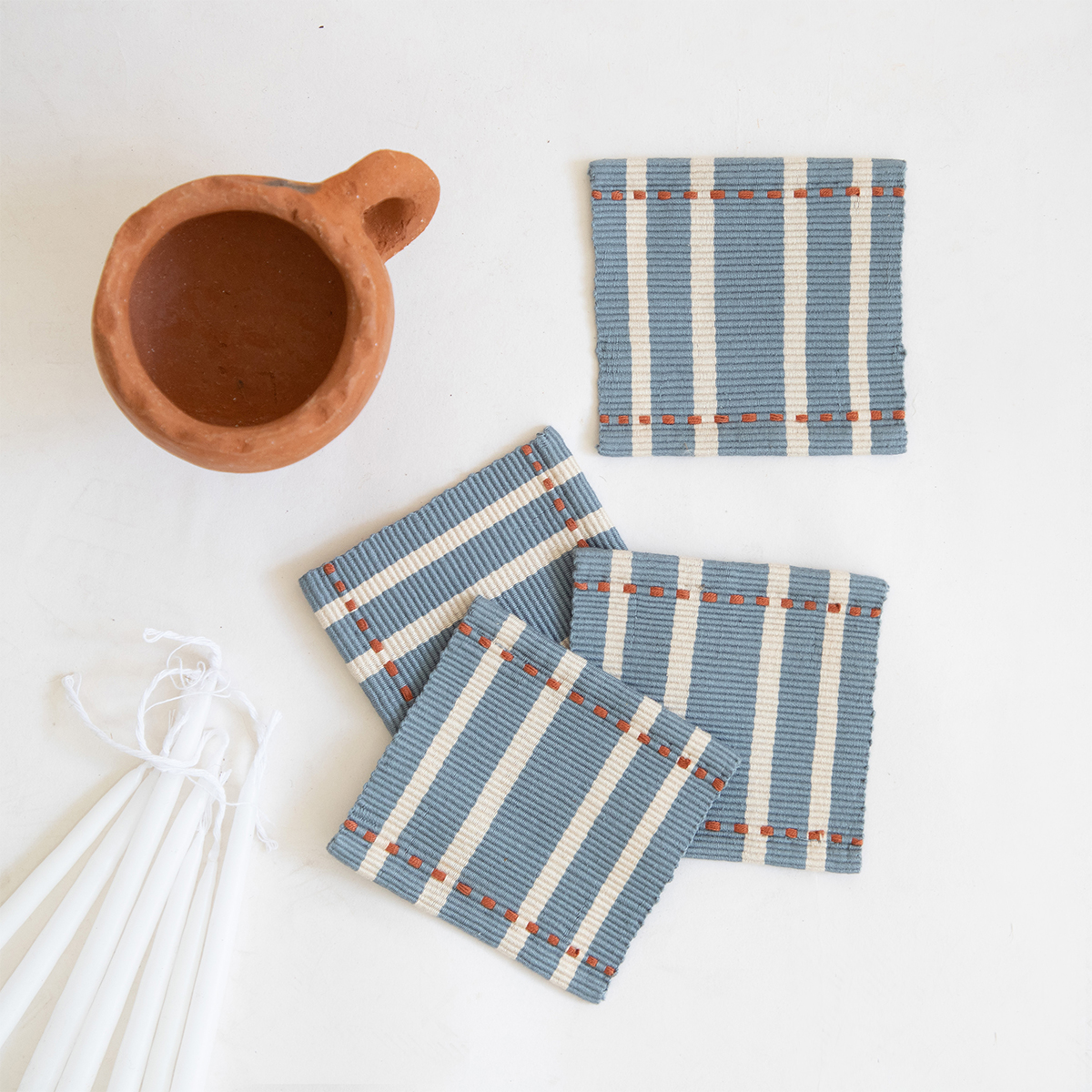 Aid to Artisans Mexico Rayas Coaster Set
These coasters were handmade on a back-strap loom by women artisans from the town of Chojchow in the municipality of San Juan Cancuc in Chiapas, Mexico. The coasters come in a set of four and can mixed and matched with complimentary colors to outfit any table, says the company. The coasters are 100% cotton and retail for $34.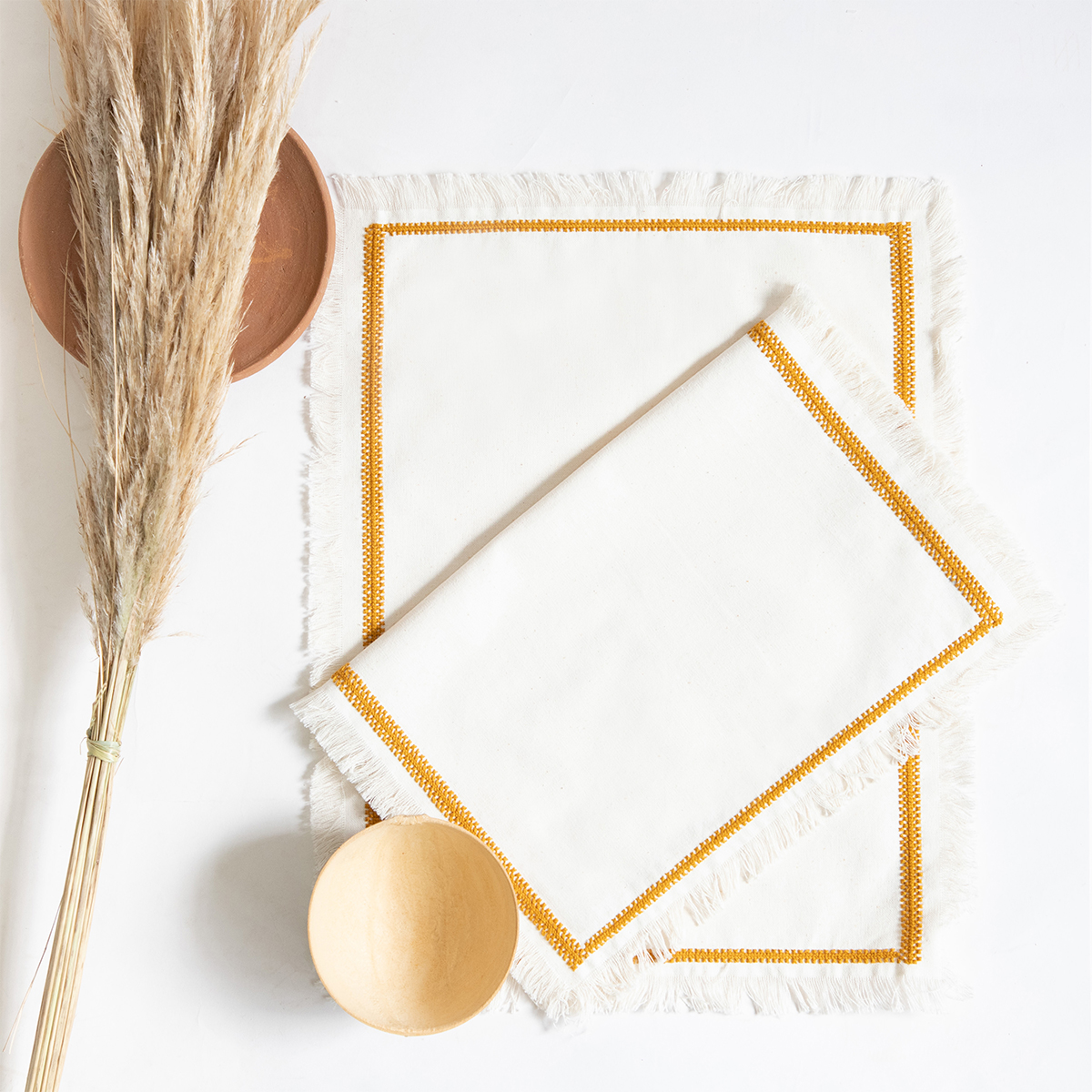 Aid to Artisans Cross-Stitch Placemat Set
This placemat set was made by woman artisans from the municipality of Sitala in the State of Chiapas, Mexico. The set of four is hand-embroidered using tight cross-stitching. Made from 100% cotton, the placemat set retails for $113.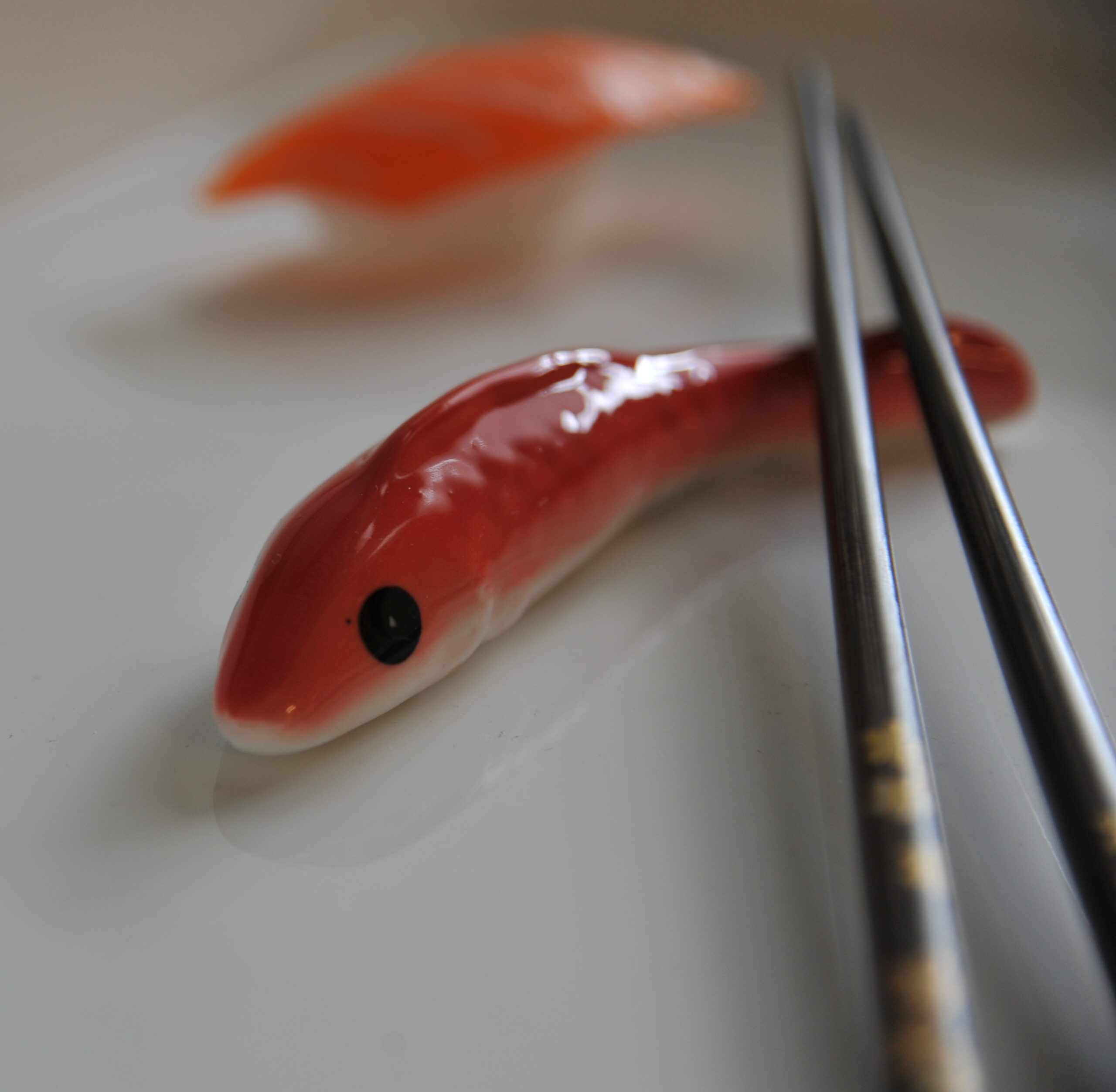 Albert L. (Punkt) Inc. Fish Knife-Rests
This ceramic knife-rest in the shape of a fish can be used as a knife-rest, chopstick rest or table décor. The knife-rest comes in six different colors: red, blue, pastel green, black, orange and yellow and retails for $4.99.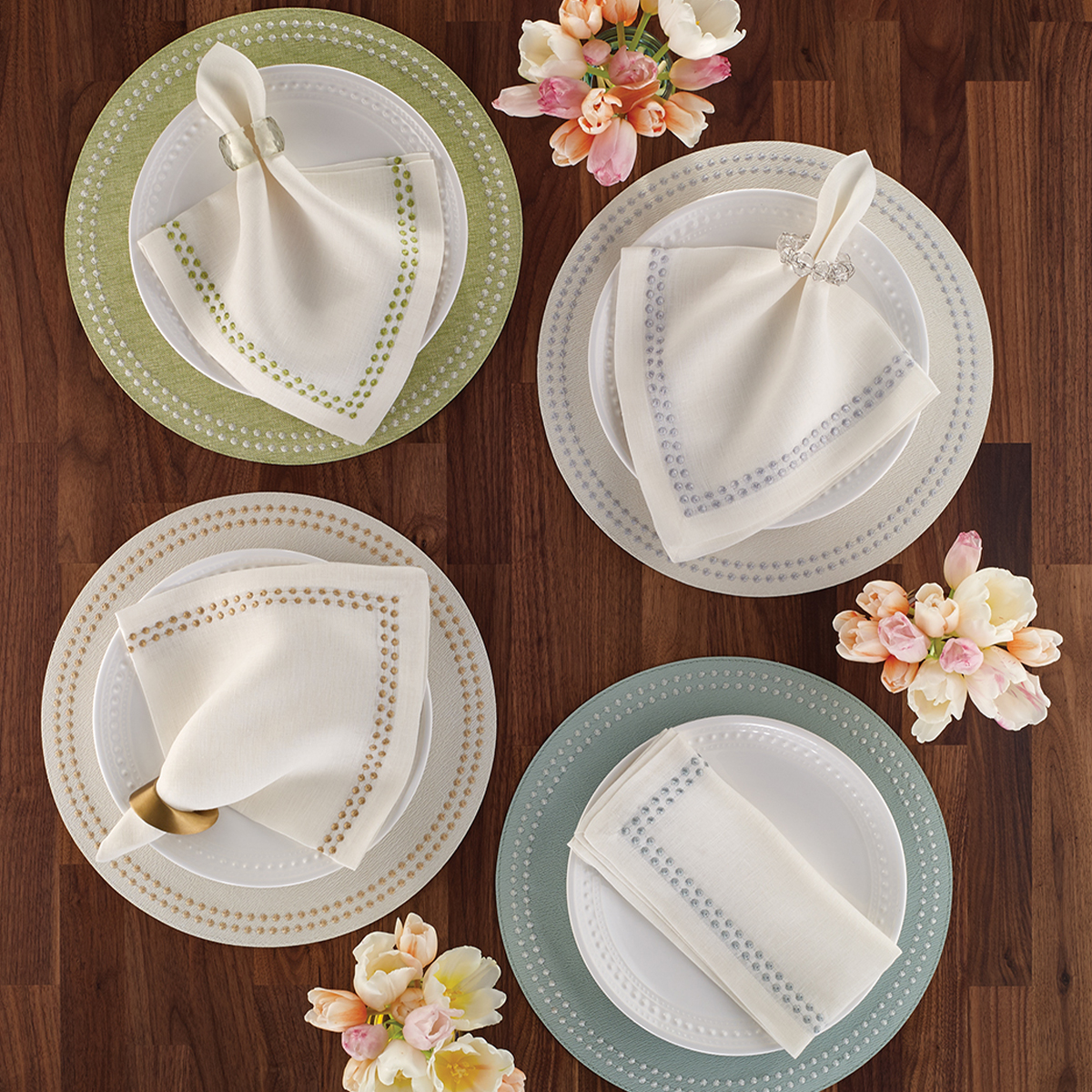 Bodrum Linens Pearl Napkins and Placemats
These pearl napkins and placemats are from Bodrum's most popular collection. The products come in a variety of color combinations to take the look from casual to formal and contemporary to traditional.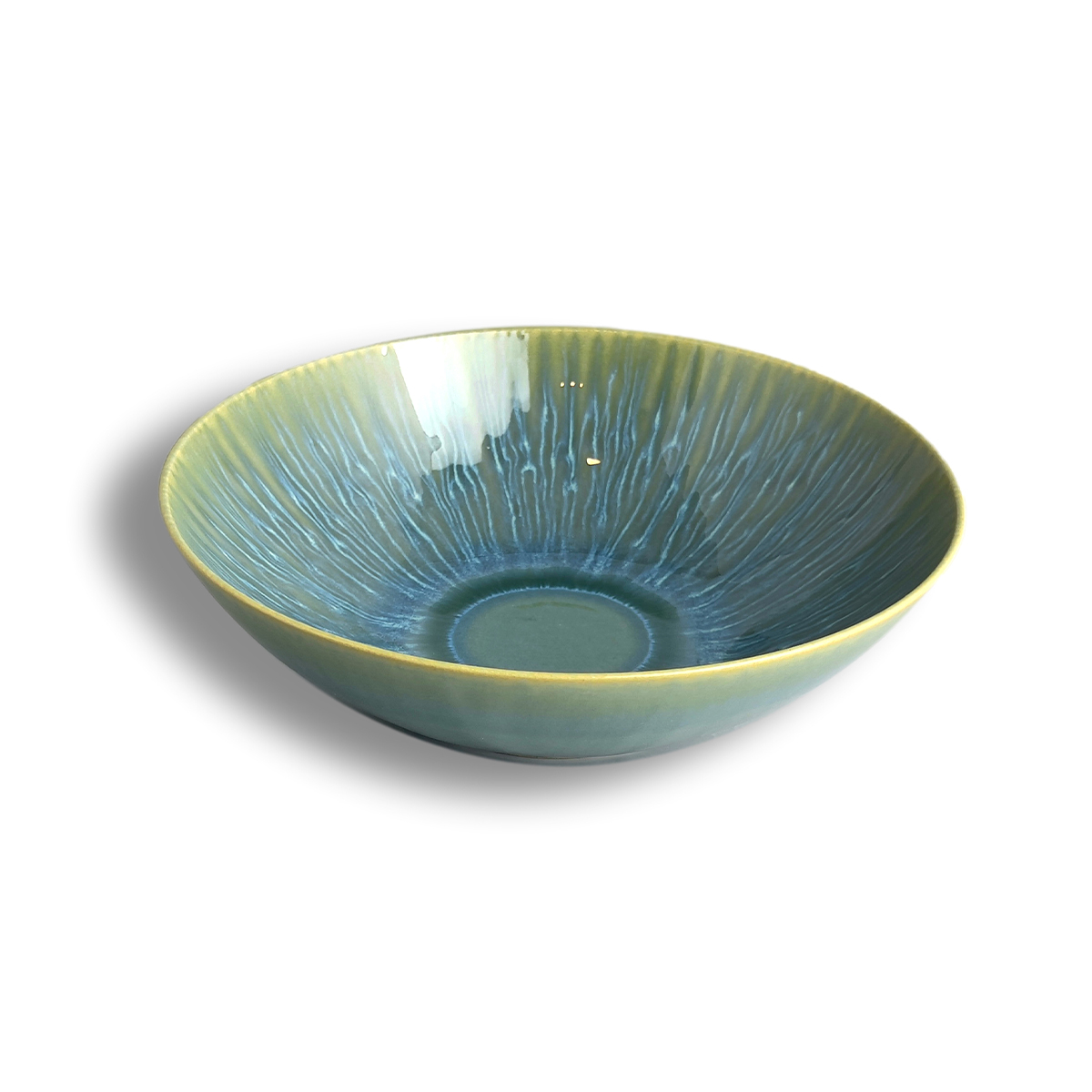 Carmel Ceramica Stillwater Verde Serving Bowl
The Stillwater Verde Serving Bowl has a palette of greens, blues and yellows that is made to evoke the look of Stillwater Cove near Carmel, California throughout the day as the fog clears and the sun brightens the bay. The large serving bowl is 9" in diameter and about 3" deep and is made from durable stoneware that is dishwasher and microwave safe.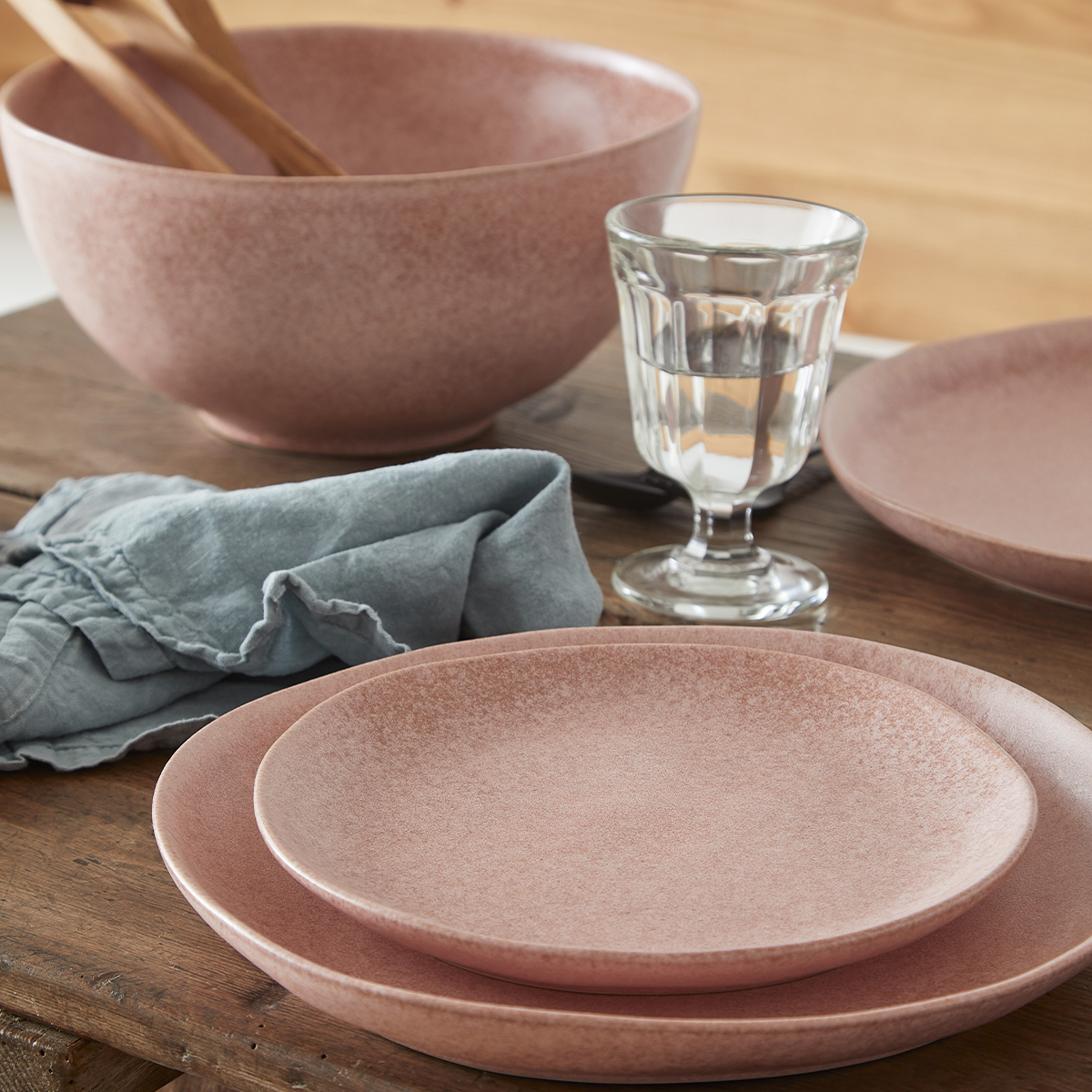 Casafina Living Livia Collection
The Livia Collection features a curvy silhouettes with a modern approach to tableware. The collection features an organic look with three contrasting glazes: a white glaze and two matte-speckled glazes in mauve-rose and black.
Creative Co-Op Resin Bowl
This bowl, made out of teakwood and resin features an irregular, imperfect shape making each bowl one-of-a-kind.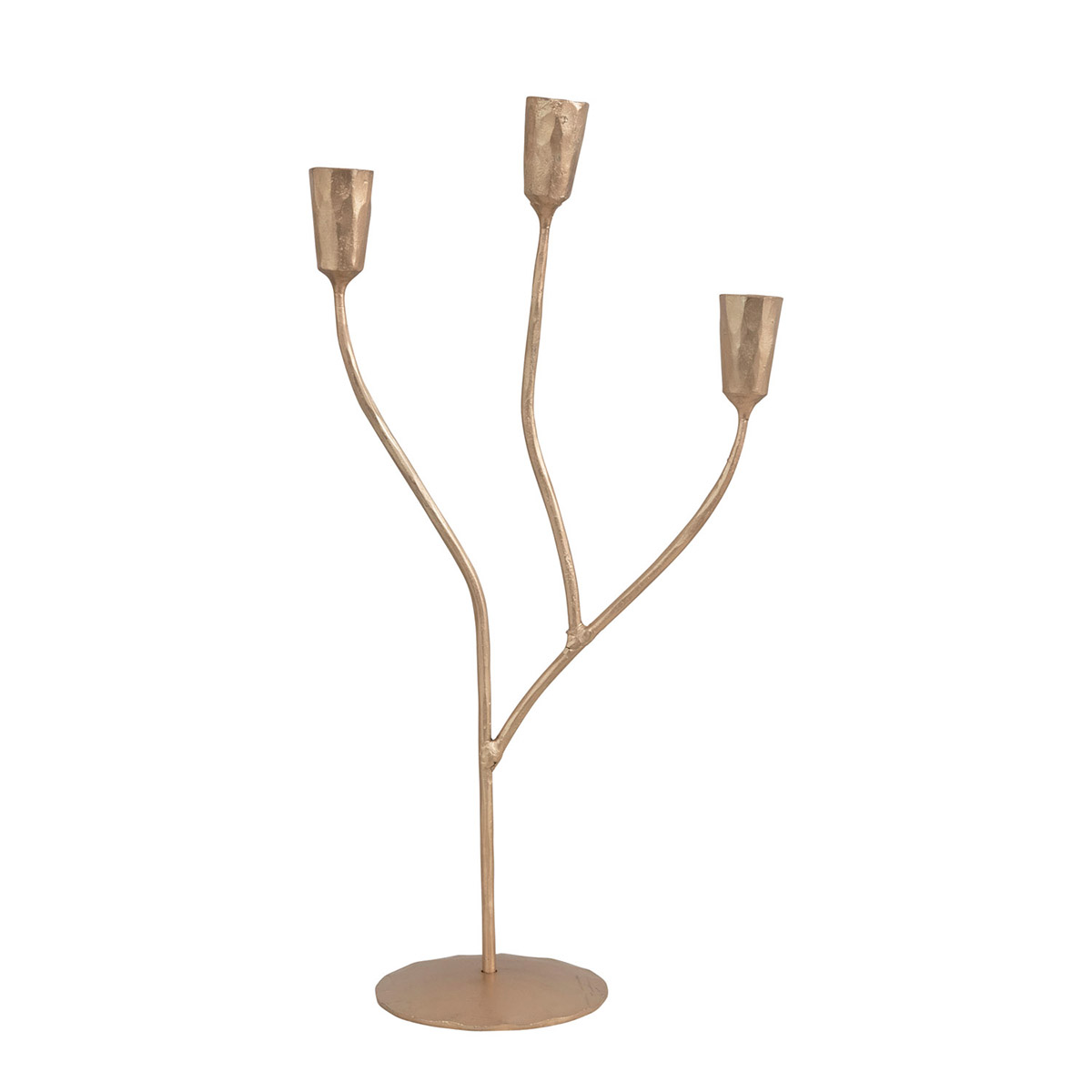 Creative Co-Op Metal Candelabra, Brass Finish
This candelabra was designed to offer a sophisticated mantel accent or part of a dining table centerpiece. Made from 100% iron, the candelabra measures 9" L x 5" W x 17" H.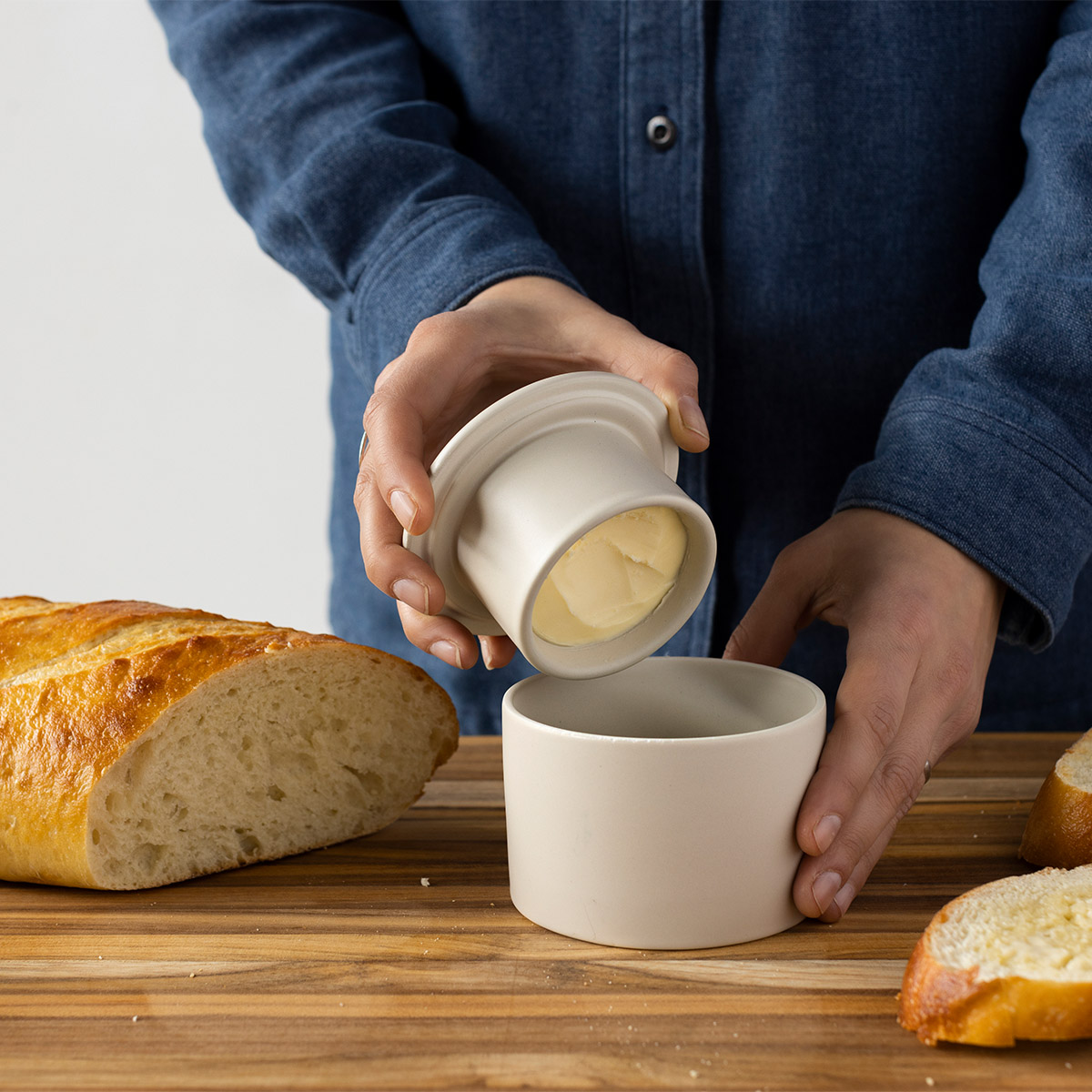 Now Designs Butter Crock
This stoneware butter crock was designed to store a stick of butter safely at room temperature making it soft and easy to spread for a week or longer.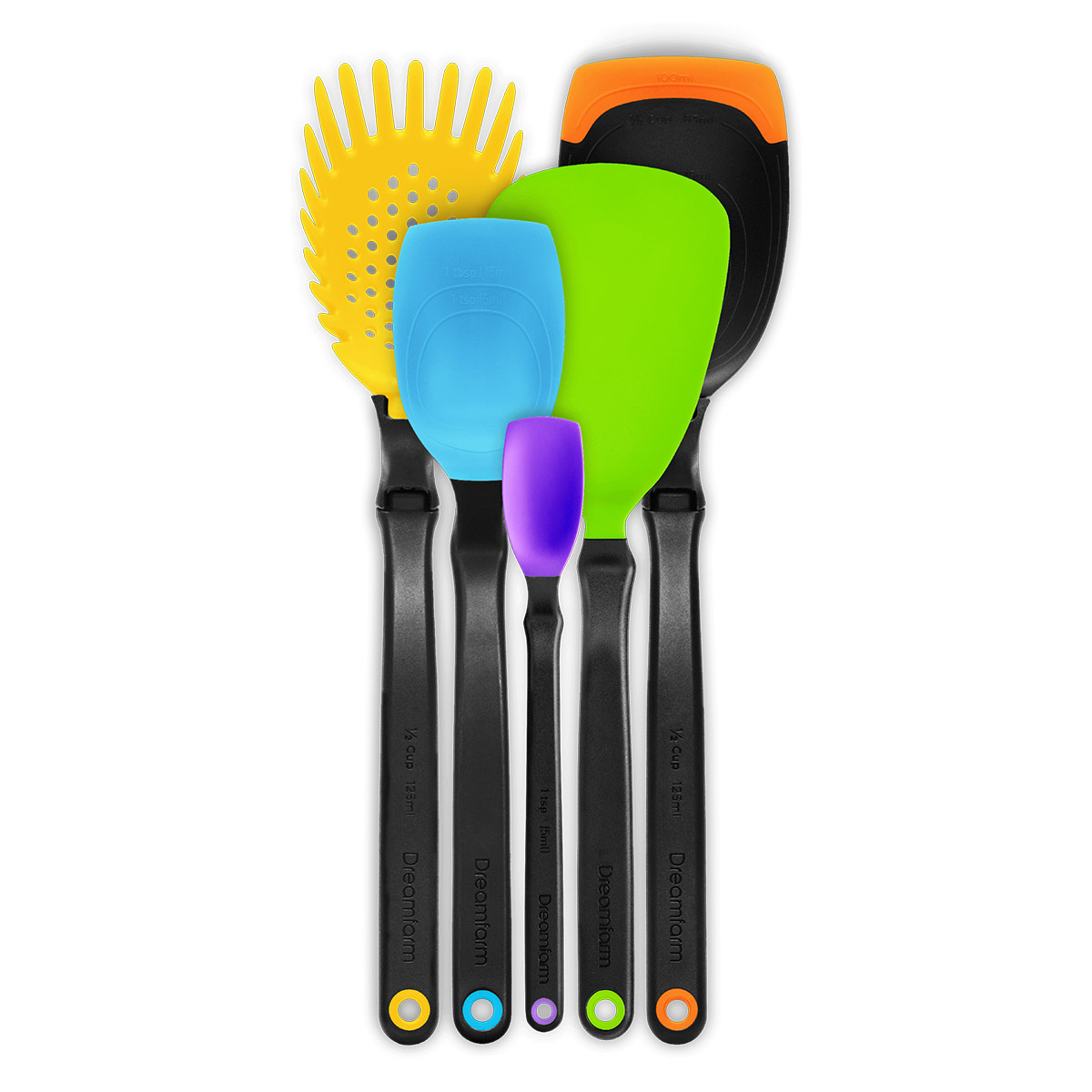 Dreamfarm Set of the Best
This collection contains some of the most loved Dreamfarm products. Each of the products are designed to solve problems and do new and useful things. The Set of the Best contains one of each of the following: Spadle, a large scraping spoon that turns into a ladle; Holey Spadle, a slotted spoon, ladle and pasta server; Chopula, a flexible chopping spatula; Supoon, a silicone scraping spoon; and Mini Supoon, a silicone jar spoon. The set has an MSRP of $69.95.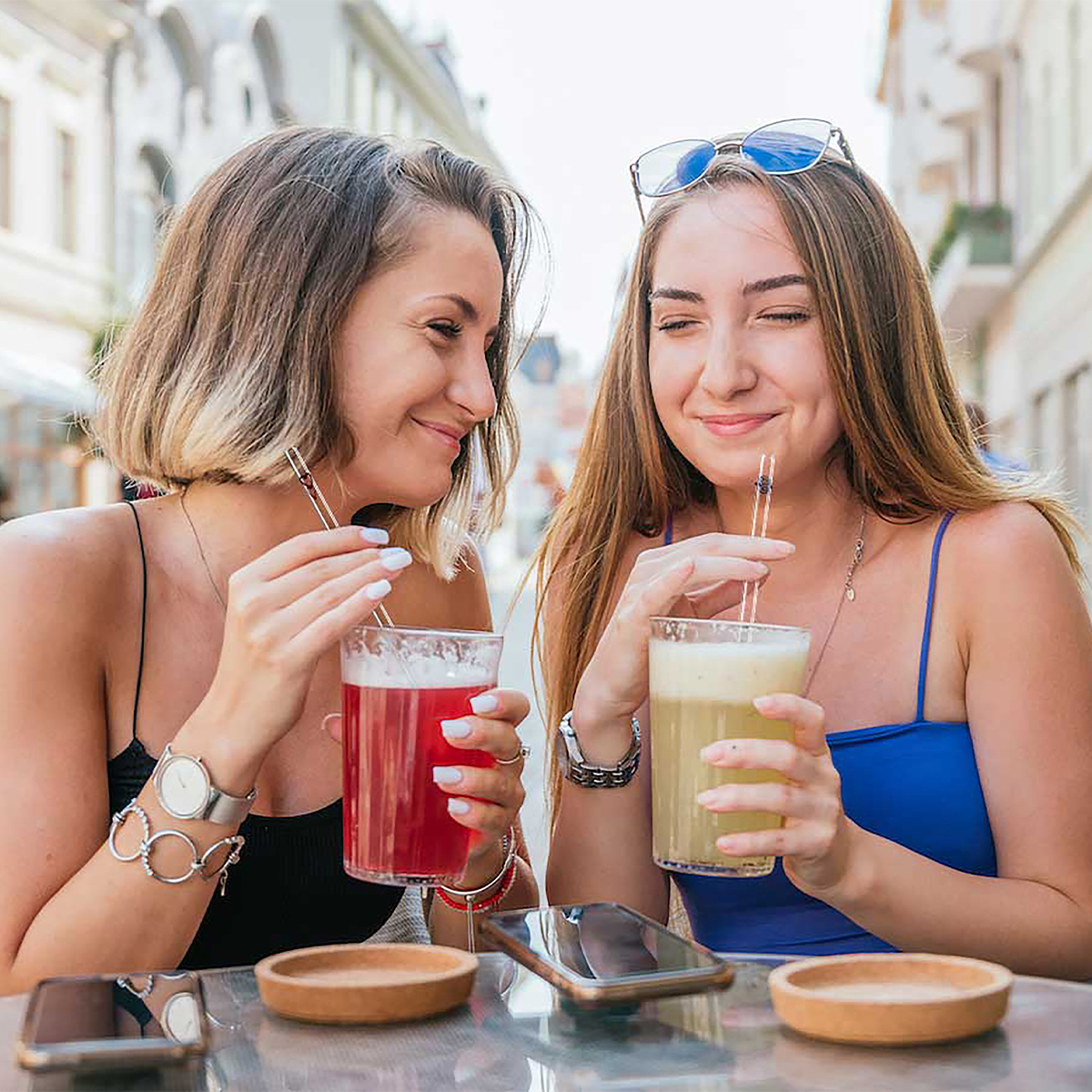 DrinkingStraws.Glass Sea Turtle Sculpted Design Glass Straws
Handmade in the USA, these glass straws are made with the hope to create a world with fewer single-use plastics.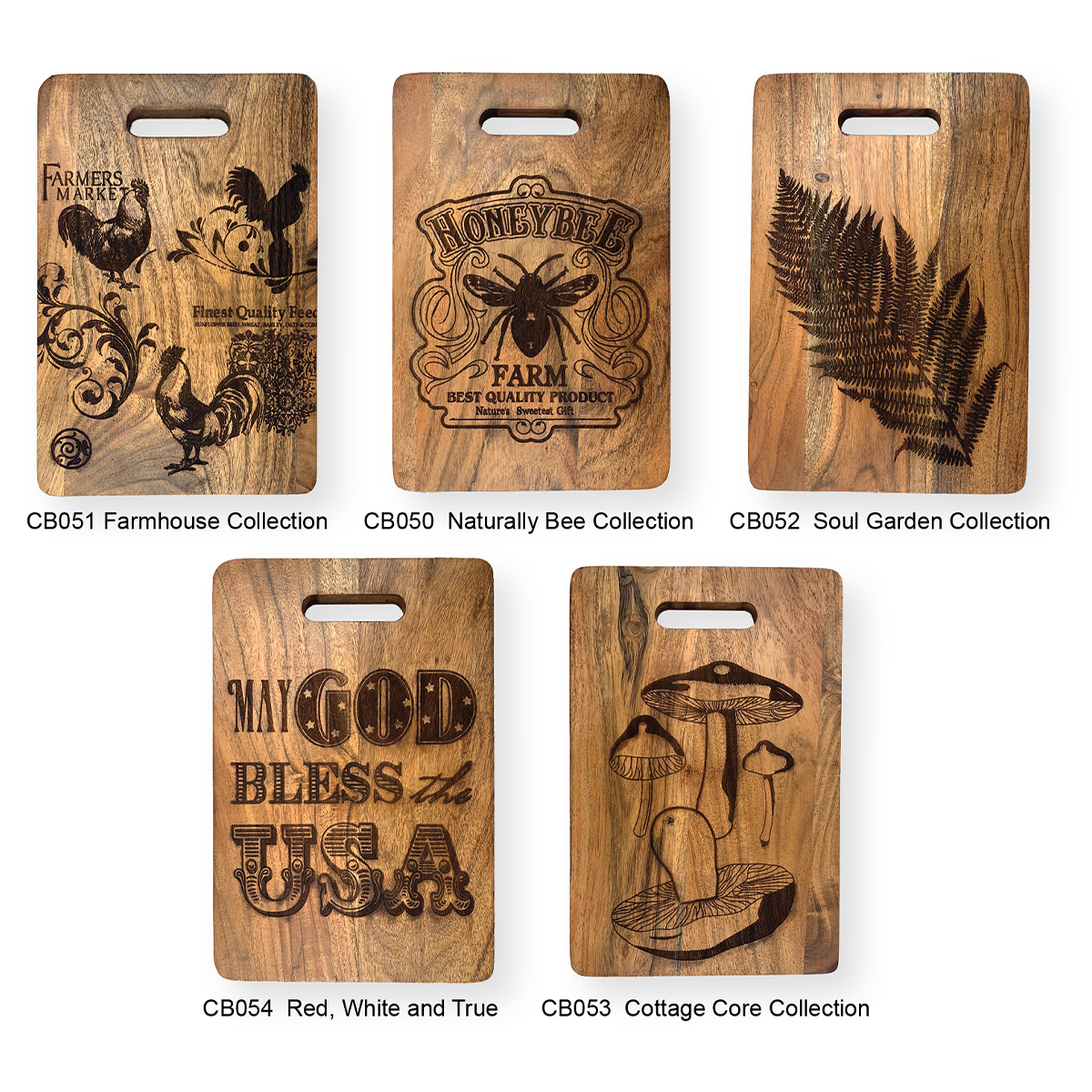 Great Finds, Inc. Etched Acadia Wood Charcuterie Boards
These boards are designed to make the perfect base for meats, cheeses and crackers at any gathering.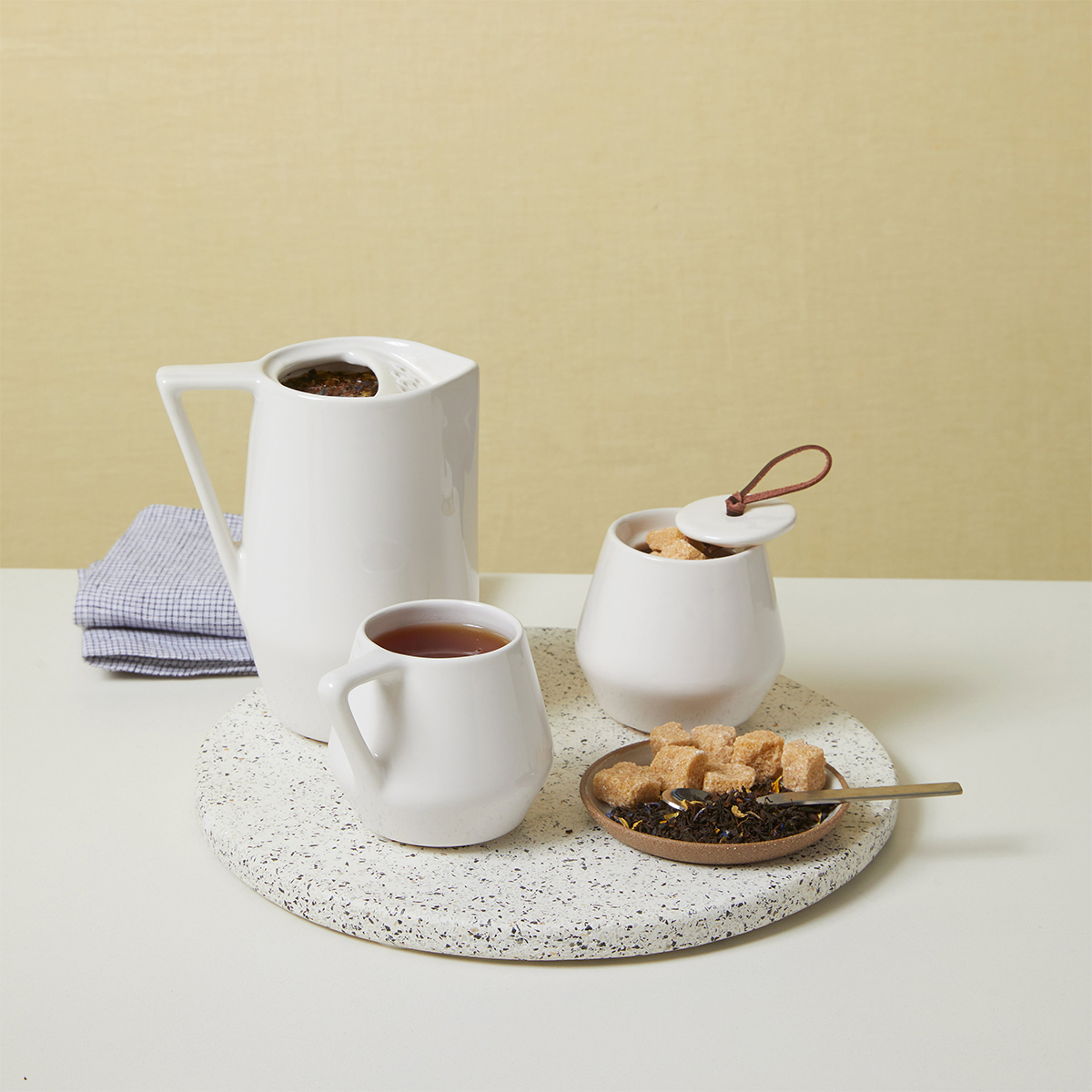 Magenta Inc. Daily Starters Soap Pump + Sponge Tray
This set consists of a white ceramic soap pump and sponge holder. The soap dispenser can be used for hand soap, dish soap or lotion. The sponge holder drains access water back into the sink in order to keep the kitchen space clean.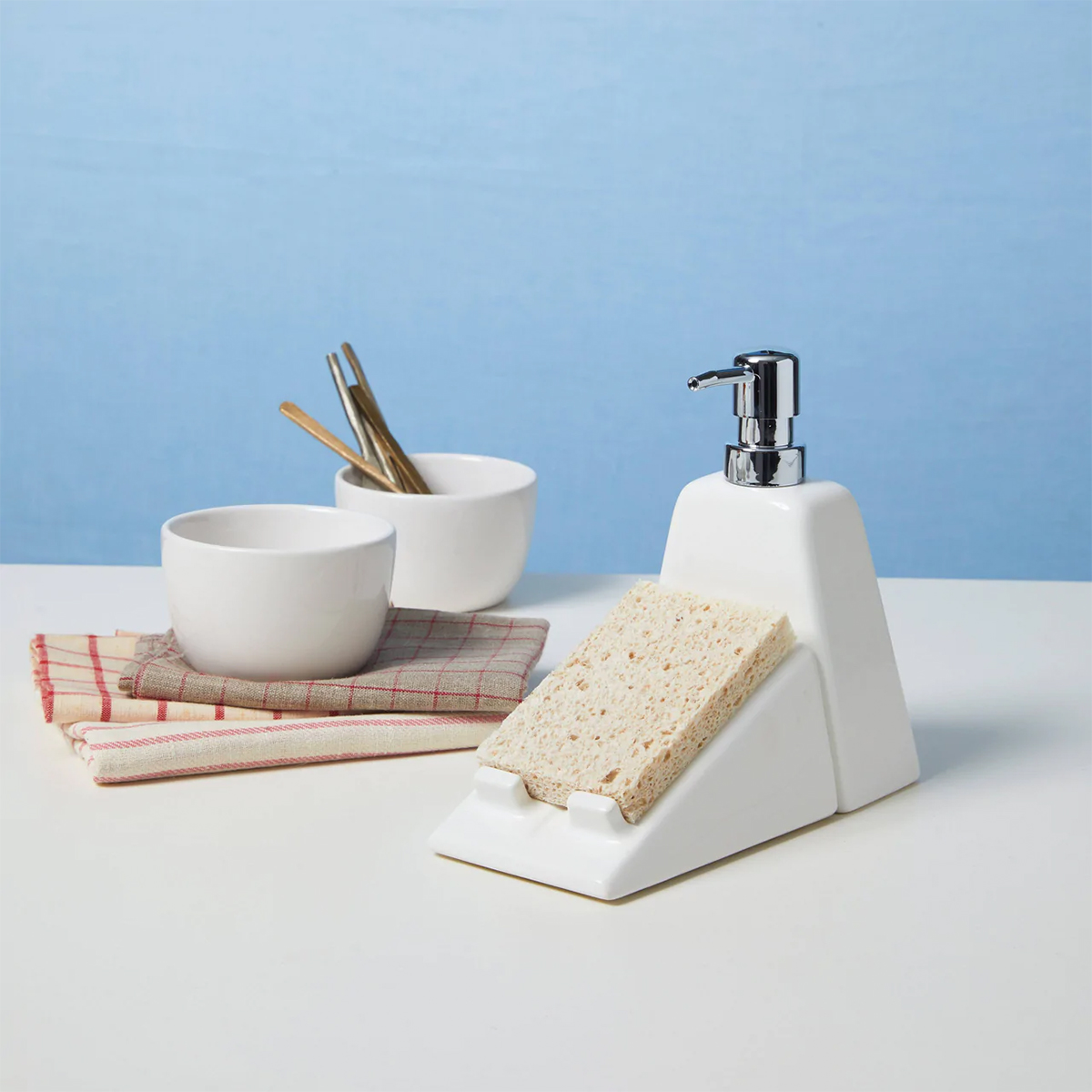 Magenta Inc. Daily Starters Ceramic Tea Brewing System
This brewing system comes with a serving dish for sugar or cream, a mug and a tea pitcher shaped to pour hot water over loose leaf tea.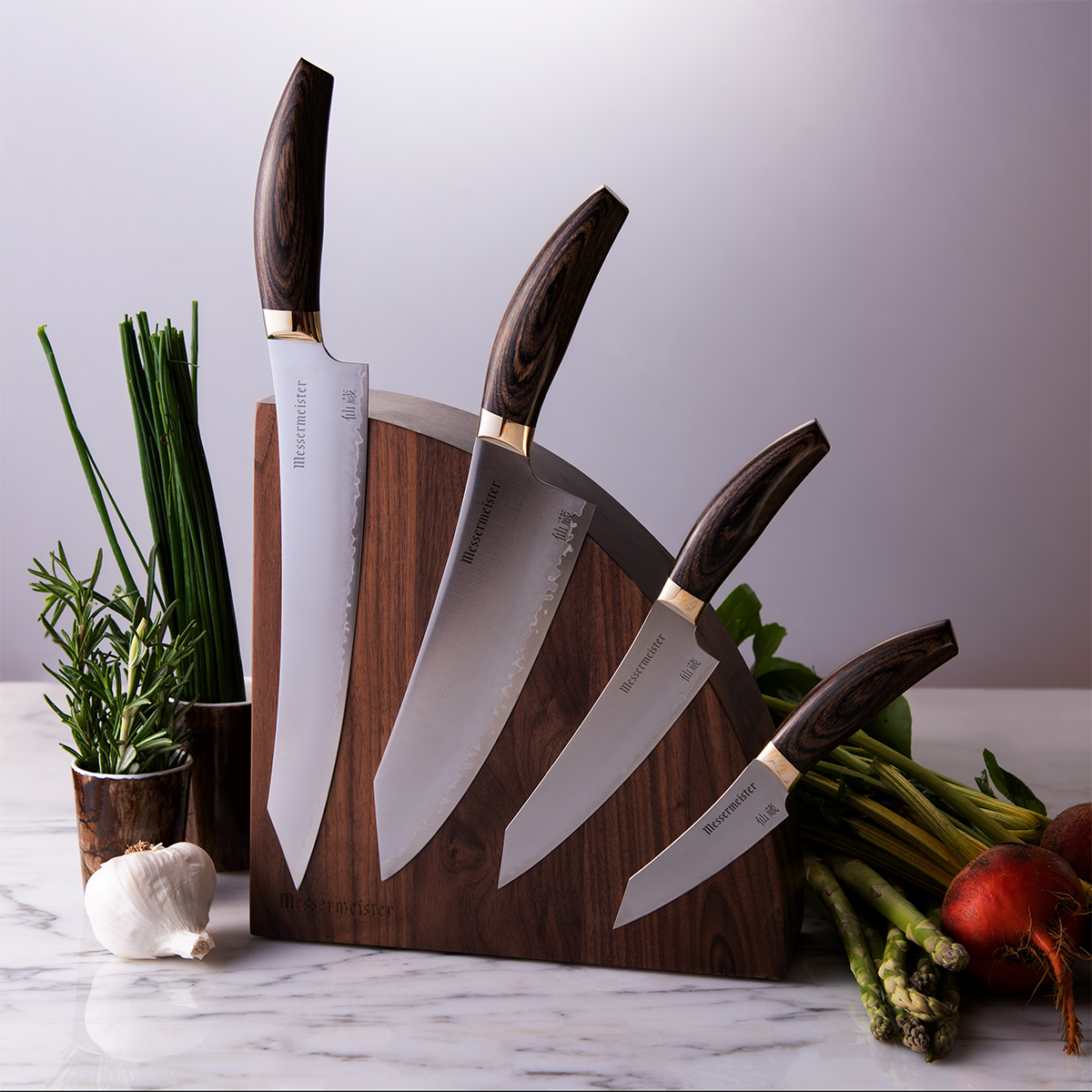 Messermeister Kawashima 5-Piece Magnetic Knife Block
This knife set consists of an 8" Chef's Knife, 10" Slicer, 6" Utility Knife, 3.5" Paring Knife and Acacia Magnet Block. The Kawashima knife blade is characterized by its curved geometry, wide surface area and sharp 15-degree cutting edge made from SG2 powdered steel.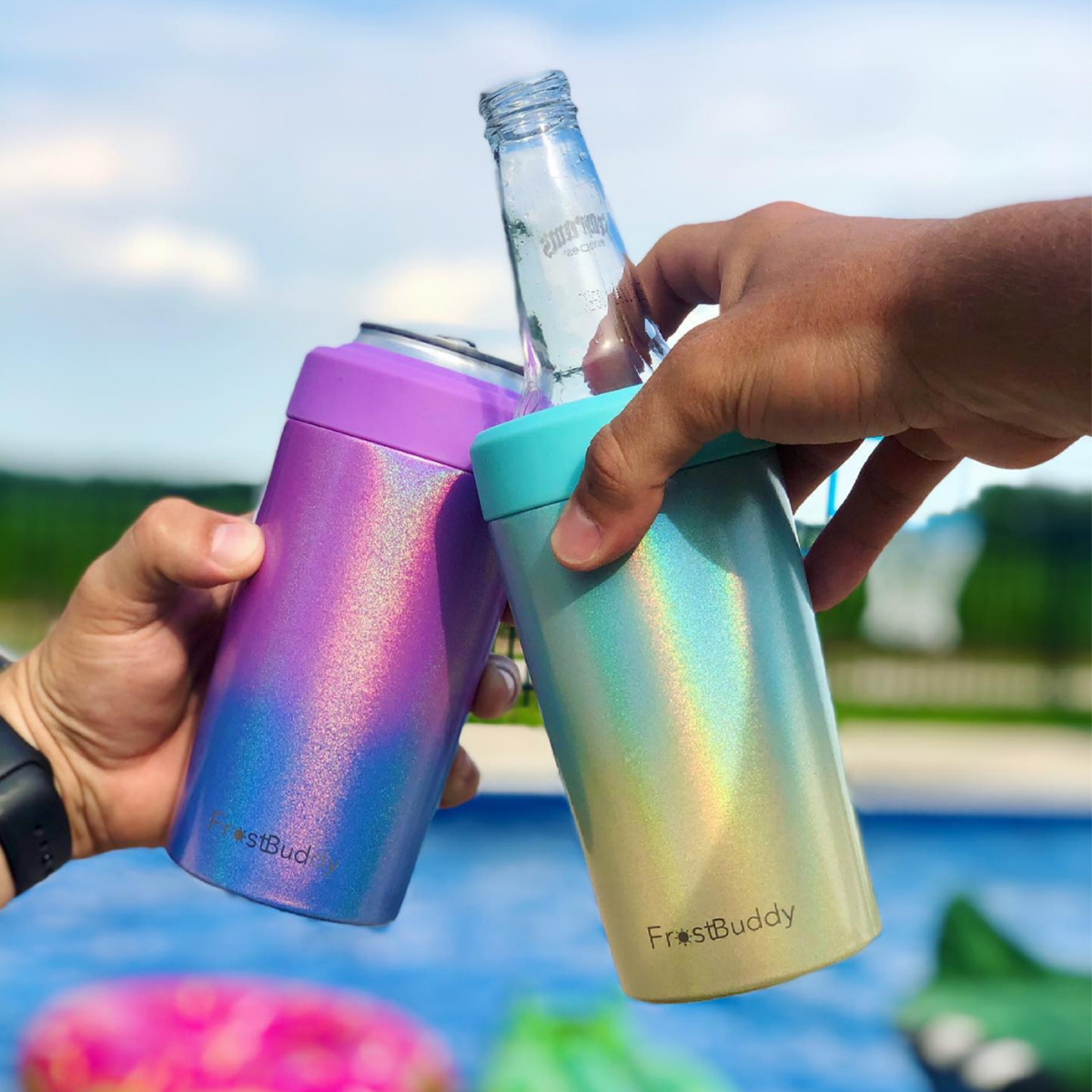 Nest, Inc. Frost Buddy Universal Buddy
The Universal Buddy can fit slim cans, 12-ounce cans and 12-ounce bottles.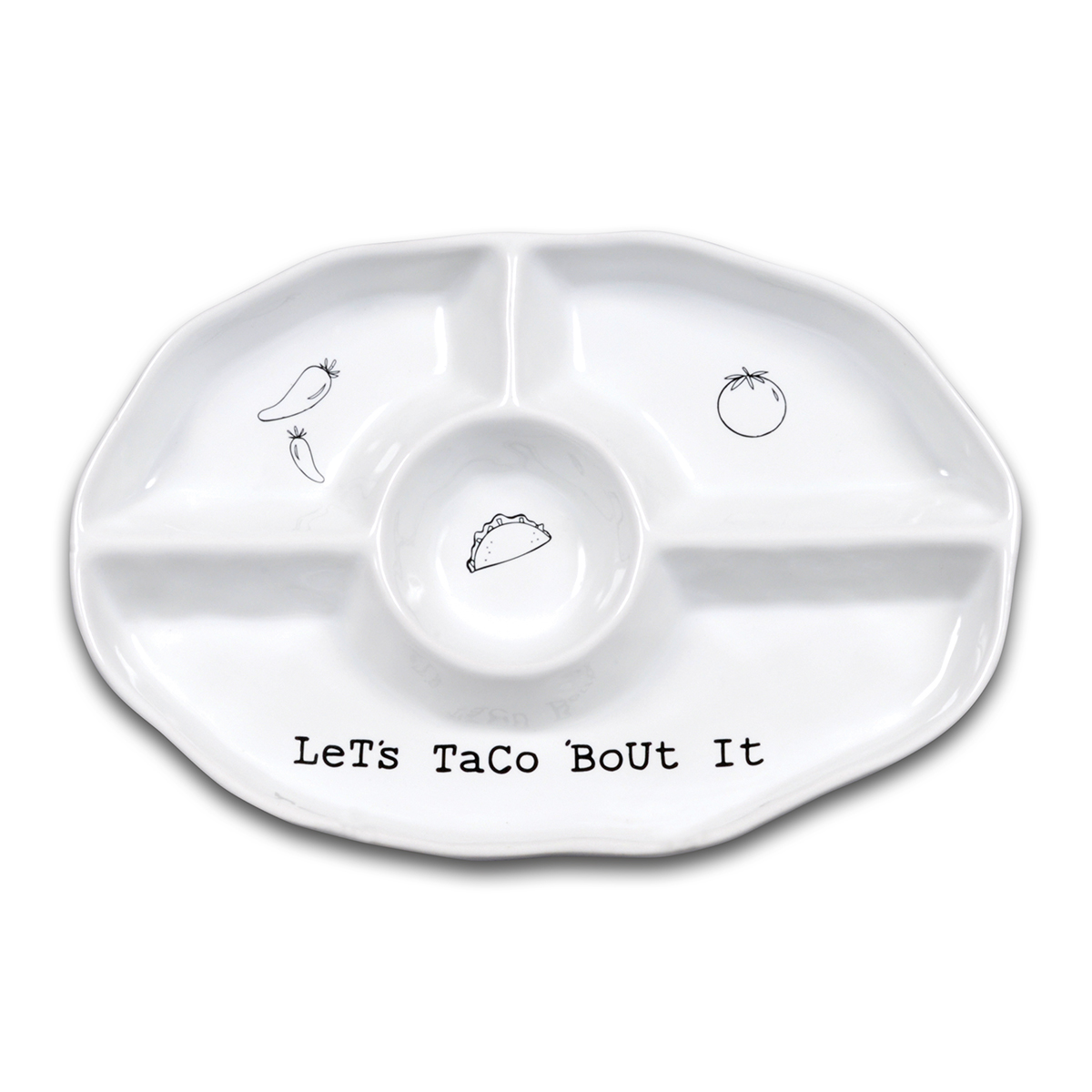 ML Home Let's Taco 'Bout It 4-Section Platter
This platter features four individual sections to fit toppings so each user can make their own custom taco. The platter retails for $28.99.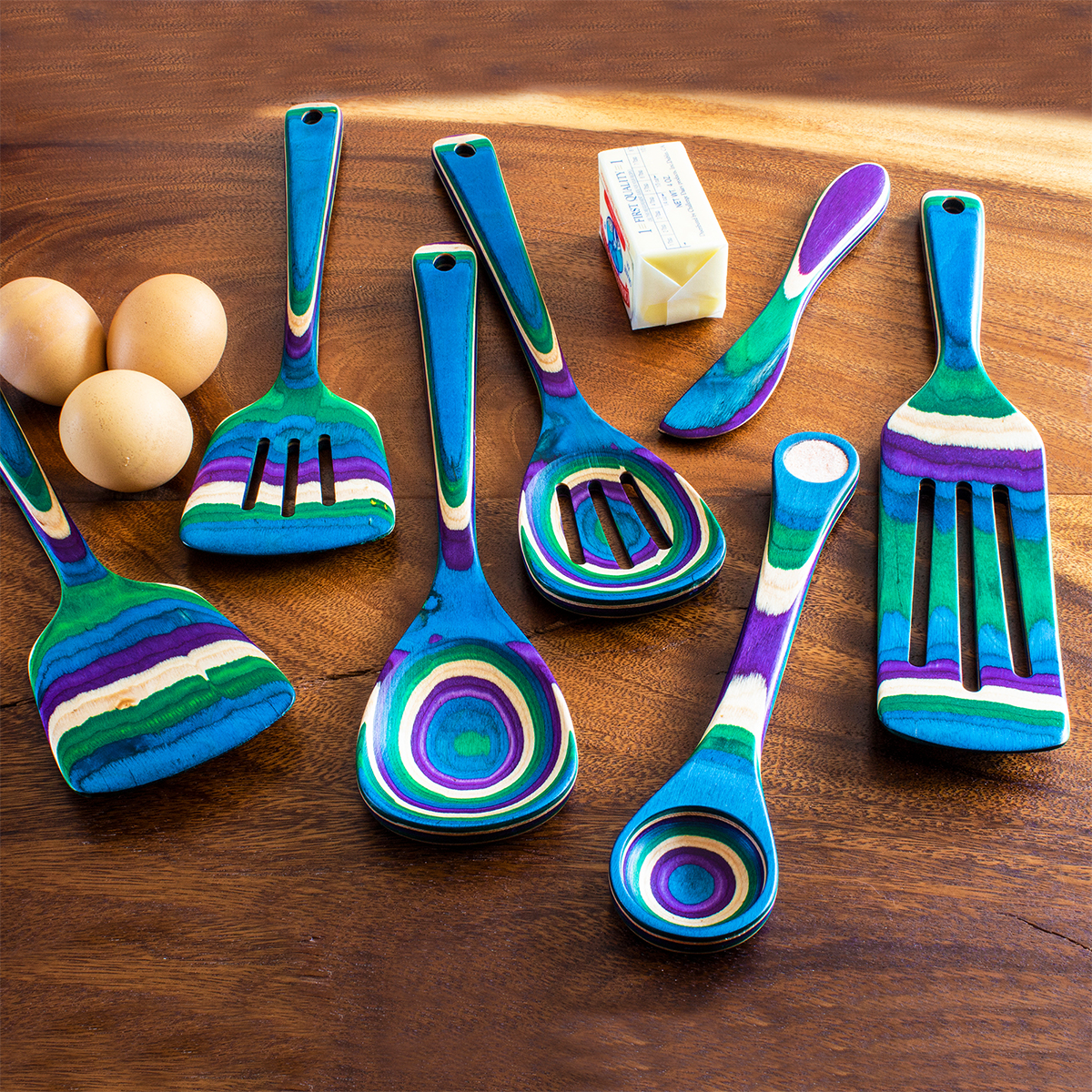 Totally Bamboo Mumbai Collection 7-Piece Utensil Set
The utensil set was inspired by the plumage of India's nation bird, the peacock featuring blue, green, purple and natural birch wood colors. The collection is part of the Baltique line made from layers of colored birch wood, safe for use on nonstick surfaces. The set retails for $70.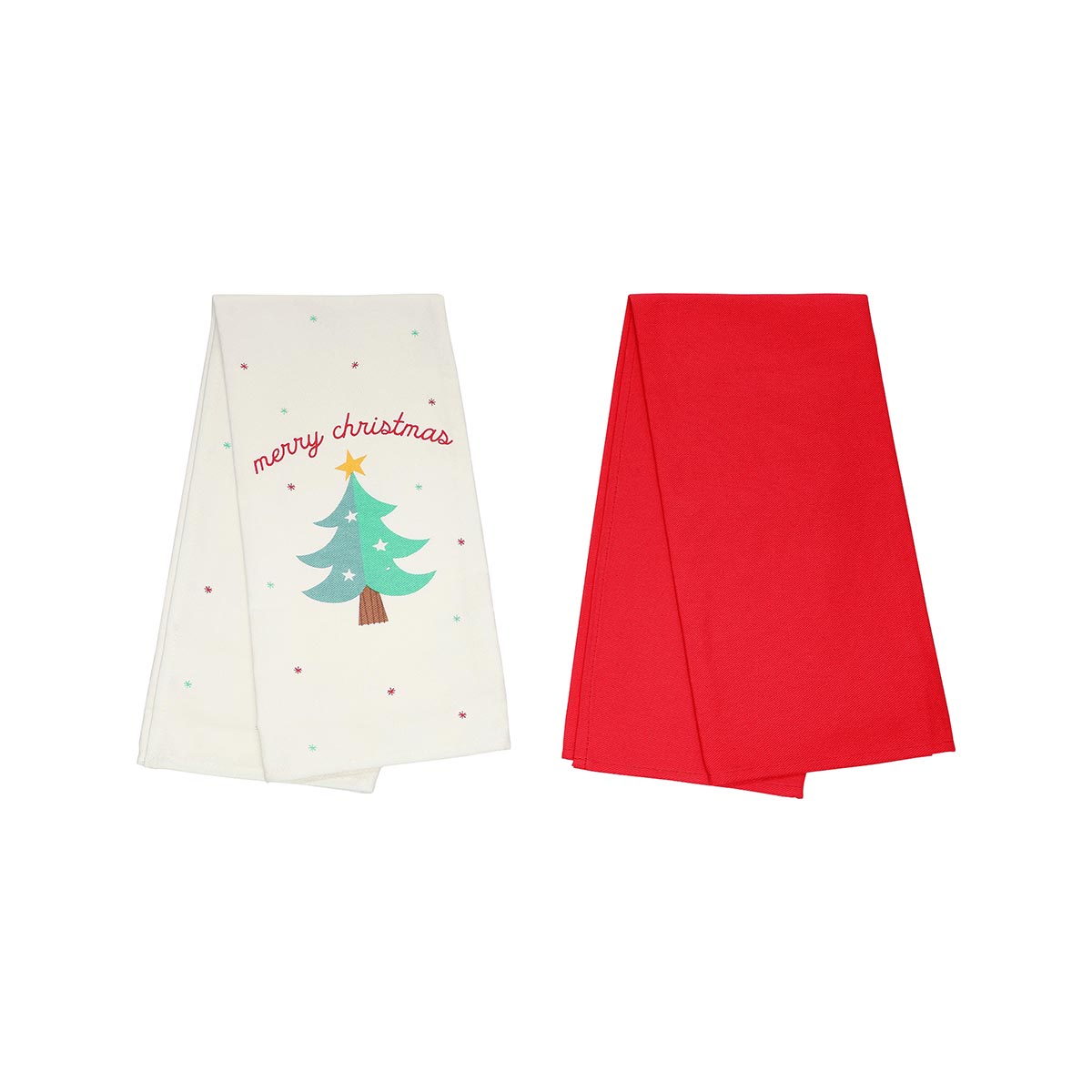 Pearhead Inc. Merry Christmas Tea Towel Set
This Christmas décor dishtowel set was designed to be the perfect holiday accessory for the home and kitchen during the Christmas season. The set includes one polka dot "Merry Christmas" dish towel with a tree graphic and one solid red dish towel.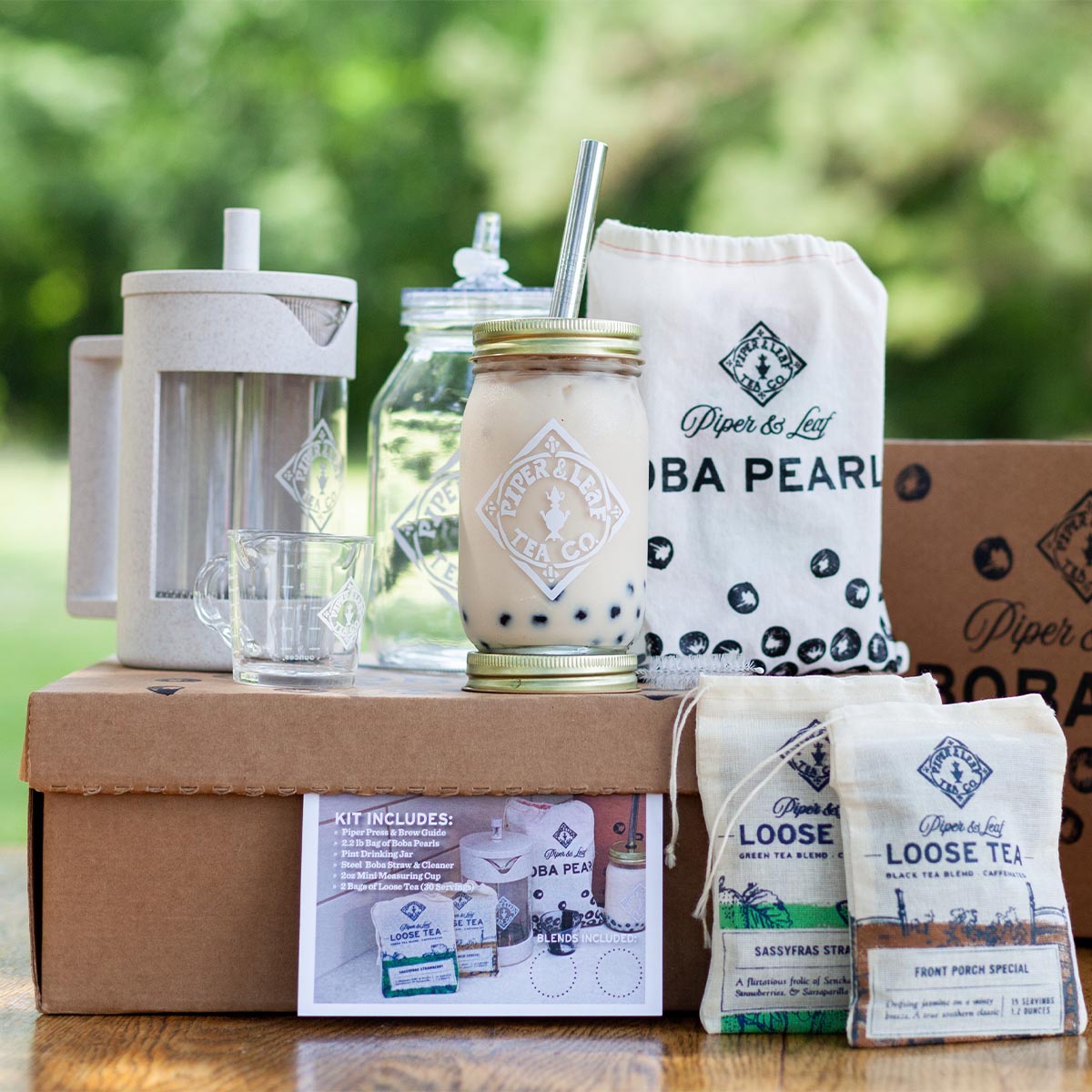 Piper & Leaf Tea Company Boba Tea Kit
The Boba Tea Kit includes a 2.2-lb bag of Boba, a pint jar, boba lid, metal boba straw, Piper Press, two bags of loose leaf tea, a Piper Mini Measure and a brew guide to teach users how to prepare tapioca Boba pearls and brew concentrated tea using the Piper Press.
Pom Pom at Home Cambria Napkins
This set of four 100% cotton napkins have a finished edge, white base cotton cloth and colored stripes.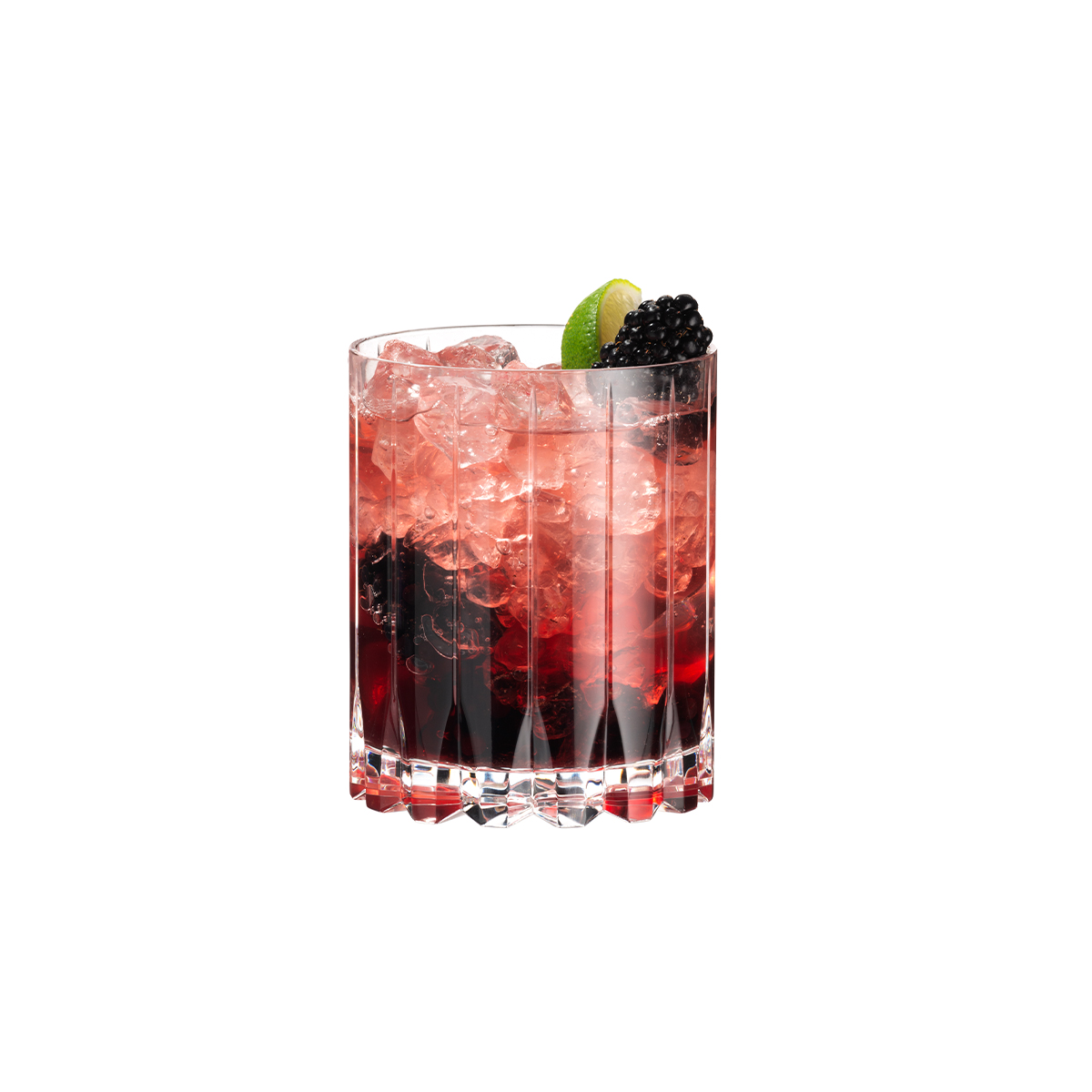 Riedel Drink Specific Double Rocks Glass
The newest addition to the Riedel Drink Specific Glassware collection, designed in collaboration with Spirits Specialist Zane Harris. The Double Rocks Glass accommodates large form ice cubes and cocktails with a large volume.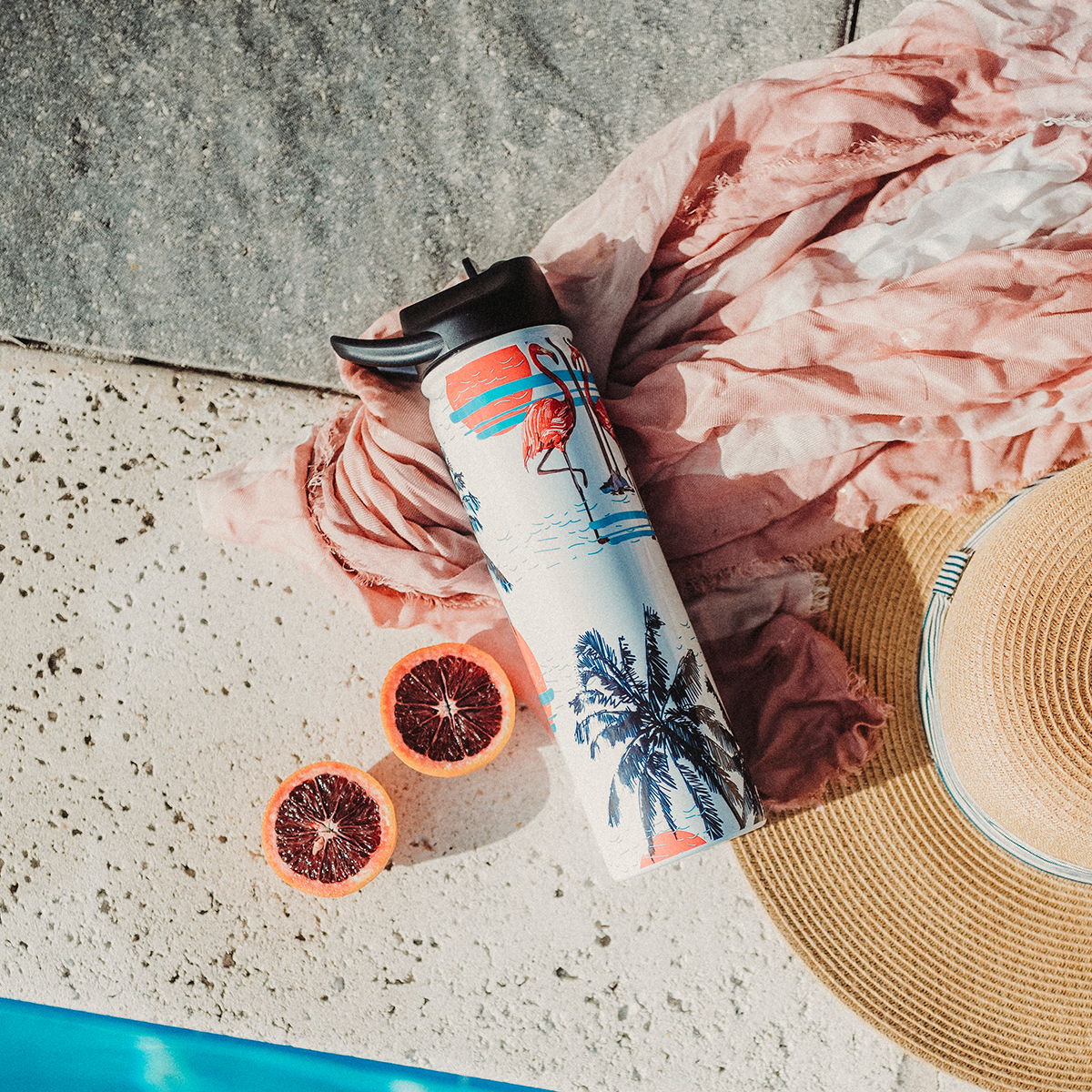 SIC (Seriously Ice Cold) Cups
The new summer designs from SIC include Flamingo Palm and Rainbow Palm. The triple-insulated designs are available in seven different shapes from coffee tumblers to water bottles.
Zootility Grrilla Grill Scraper
This bristle-free grill scraper is a stainless steel alternative to bristles. The dishwasher-safe grill accessory is a compact tool designed to lower the risk of any breaking or chipping. The Grrilla is compatible with charcoal, propane and campground grills.