The Atlanta Market, set for January 11-18 at AmericasMart, will showcase a wide array of home goods, including gourmet housewares, tableware, textiles and décor. Scroll through the slide show below for a preview of new products that will be on display in Atlanta.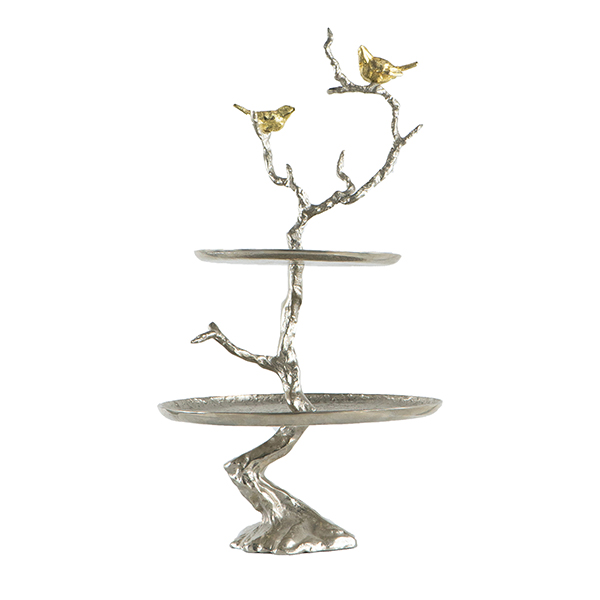 A&B Home Iron Brand Two-Tiered Tray
This two-tiered aluminum tray offers a silver finish and a branch design with perched birds. The tray was designed for décor or to display desserts beautifully.
The tray is available now with an MSRP of $220.92.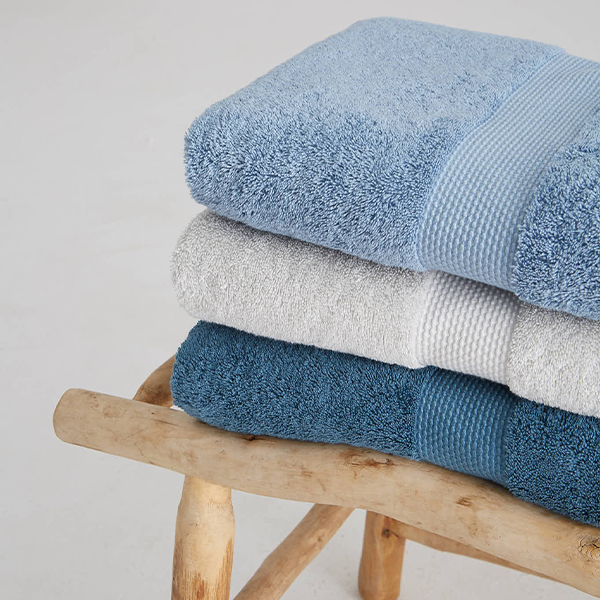 Adaste Home Earthy Towel Collection
The 100% cotton, low twist Turkish Aegean towel has an absorbent velour border and was designed to get softer with every wash. The Earthy Towel Collection comes in eight colors: white, oat, linen, sand, urban, indigo, seaweed and charcoal.
The collection is available now with prices ranging from $14-$72.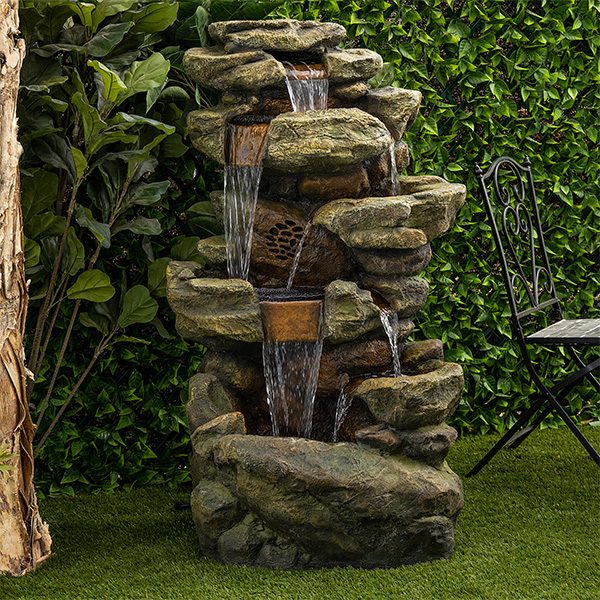 Alpine Corporation Tall Outdoor Rainforest Floor Fountain
This 51" tall, 6-tier fountain has LED lights and a Bluetooth speaker so the consumer can enjoy the sounds of flowing water while listening to music.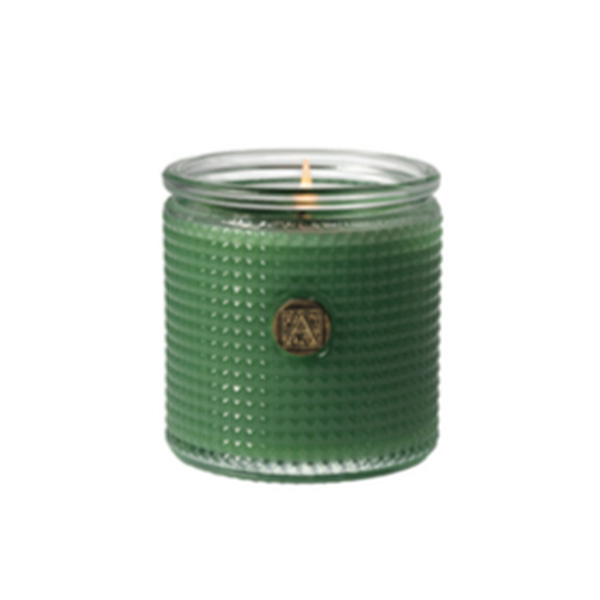 Aromatique In the Garden Candle
The In the Garden textured glass candle is hand-poured in Arkansas with a proprietary wax blend, ethically sourced containers and cotton wicks. The In the Garden fragrance has notes of lemon, yuzu, freshly picked herbs and ginger.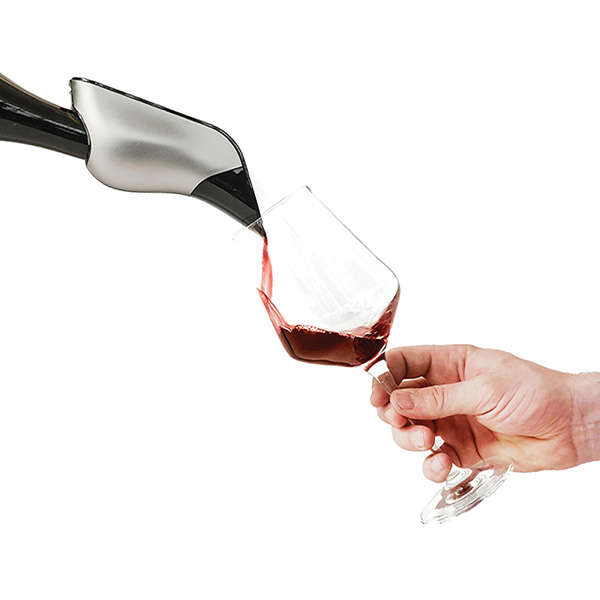 Aveine USA Smart Wine Aerator
The Aveine Smart Wine Aerator calculates the ideal aeration of any wine for immediate consumption upon opening the bottle. The patented technology used an aeration process that mixes air into the wine as it flows from the bottle to expose it to more oxygen. The process was designed to breathe air into the wine to release flavors and aromas.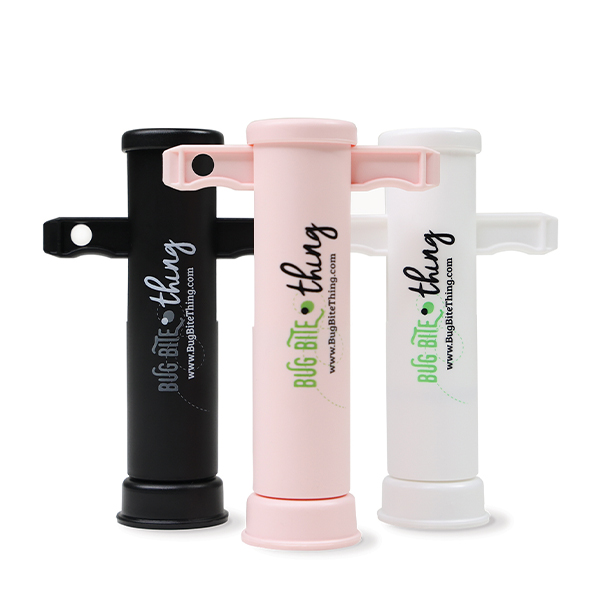 The Bug Bite Thing
The Bug Bite Thing is a suction tool made to extract insect saliva and venom from under the skin to provide insect bite relief and alleviate itching, stinging and swelling from insect bites and stings. The Bug Bite Thing is chemical-free, reusable and suitable for all ages.
The Bug Bite Thing is available now with an MSRP of $9.99.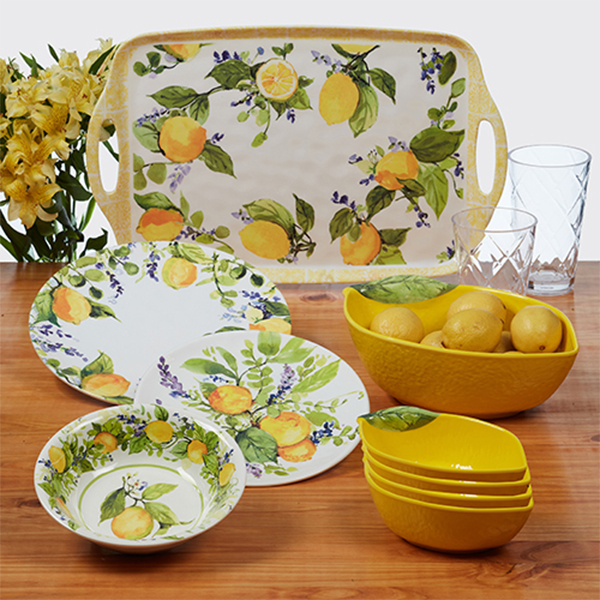 Certified International Dinnerware & Serveware Collection
Among some of its 2021 collections, Certified International has introduced Scaredy Cat, Gingerbread, Sweet Bee and Lemon Zest. The Scaredy Cat collection is a Halloween collection of three-dimensional mugs, plates and treat jars; the Gingerbread Novelty Ceramics are designed to bake and serve holiday treats; the Sweet Bee ceramic serveware was made for springtime gatherings; and the Lemon Zest collection contains heavyweight melamine serveware for indoor and outdoor entertaining.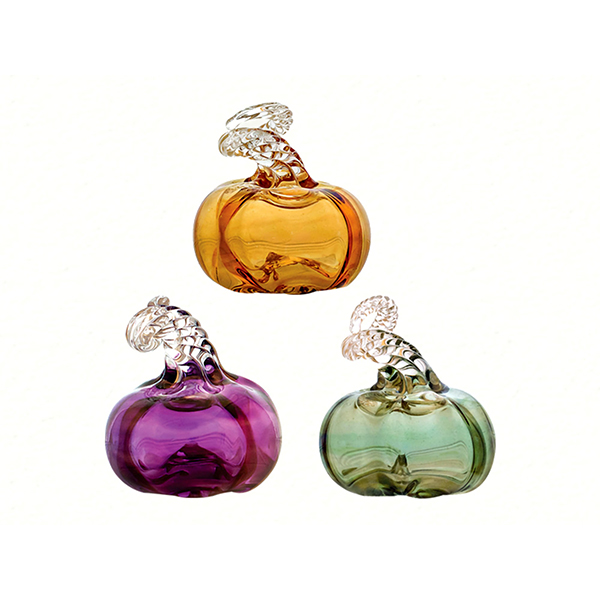 Egyptian Museum Glass Products
Among the products being exhibited by Egyptian Museum are handmade finial Christmas decorations, decanters and wine glasses, home décor accents, vases and more.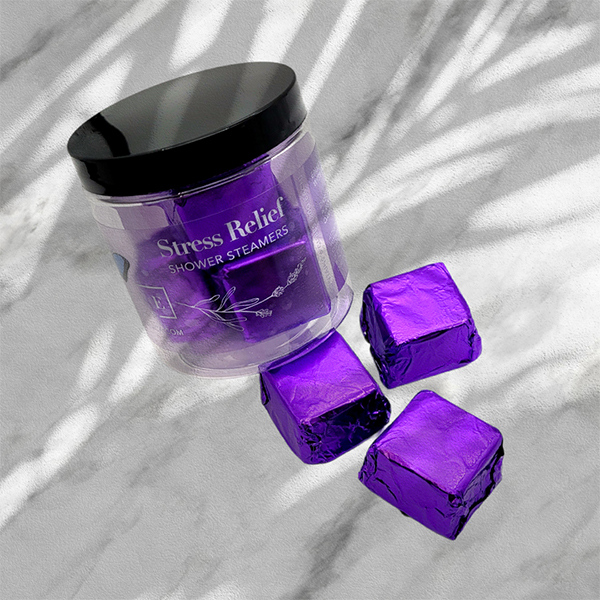 Evolve Botanica Co. Stress Relief Shower Steamers
These aromatherapy shower steamers have a blend of lavender, eucalyptus and peppermint essential oils made to soothe and relieve stress.
Golden Rabbit Ocean Swirl Enamelware Dinnerware and Serveware
The Ocean Swirl Enamelware has a two-tone swirl pattern of porcelain enamel fused to carbon steel at a high temperature to create lightweight dinnerware. The enamelware is trimmed with stainless steel edges for extra protection. The collection includes serving trays, chargers, dinner, salad plates, bowls and mugs.
The Ocean Swirl Dinnerware and Serveware is available now with prices ranging from $15-$73.50.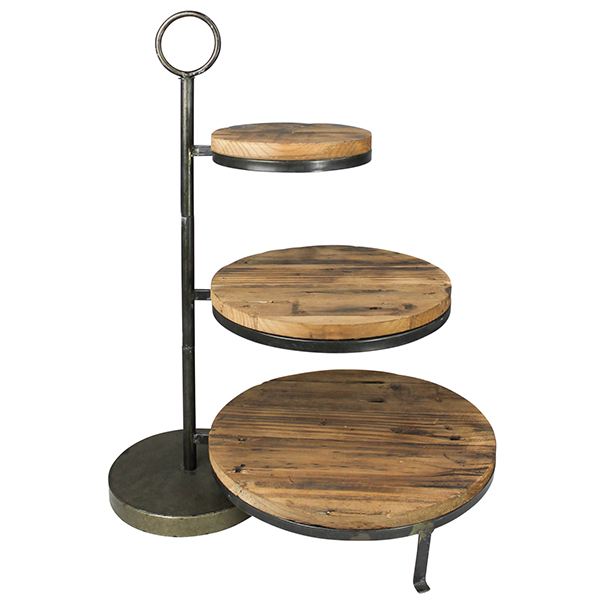 Homart Serving Stands
The Homart Serving Stands are made from wood with a streamlined metal frame. The stands were designed to feature a perfectly proportioned shapes and a simple, modern-natural aesthetic.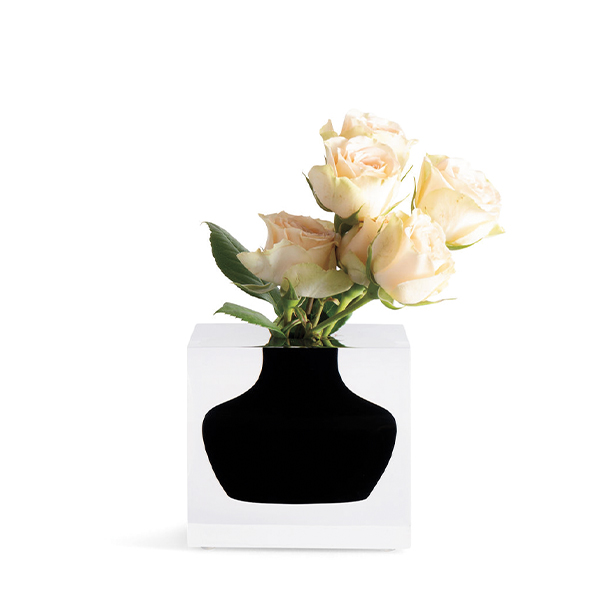 JR Williams Acrylic Doyers Bud Vase
Part of the JR Williams Empire Collection, the Doyers Bud Vase was designed as an ode to timeless, minimalist forms. The vase is made from a luxury acrylic resin.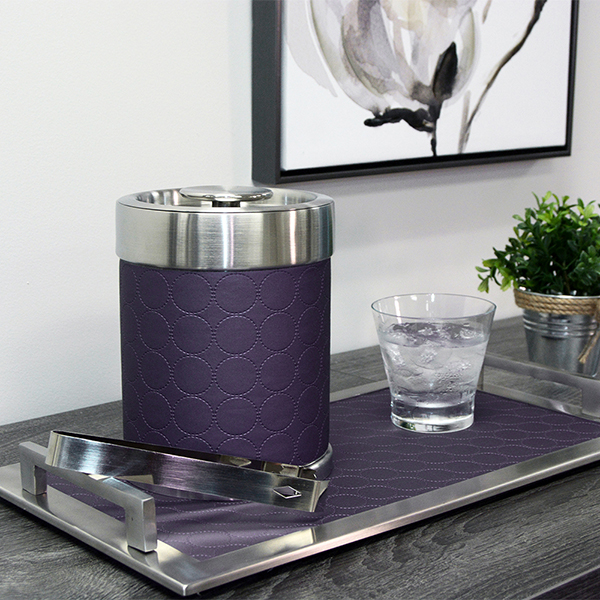 Kraftware Corporation Modesto Collection
The Modesto Collection contains high-grade stainless steel ice buckets and bar trays available in a number of water resistant wraps made to coordinate with any décor. The ice bucket allows ice to stay frozen for hours without condensation.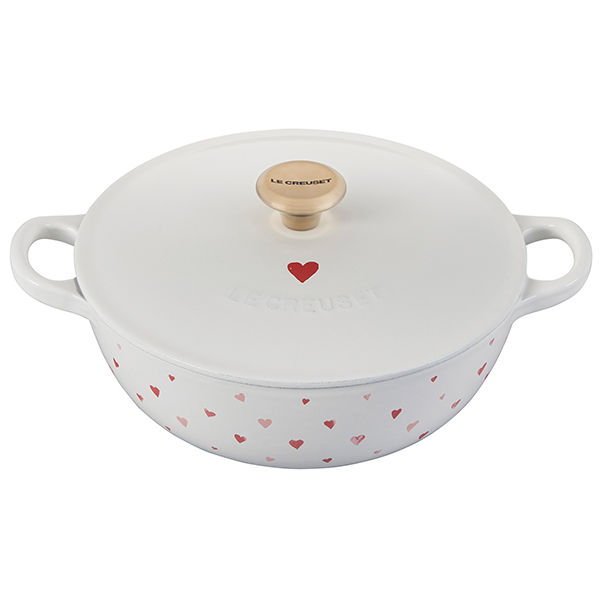 Le Creuset L'Amour 2.75 Quart Soup Pot/Chef's Oven
This L'amour Soup Pot/Chef's Oven has a hand-applied heart applique on a white background with a light gold knob. Designed to be both functional and beautiful, the soup pot/chef's oven can be used as a serving piece from oven to table or a decorative kitchen accent.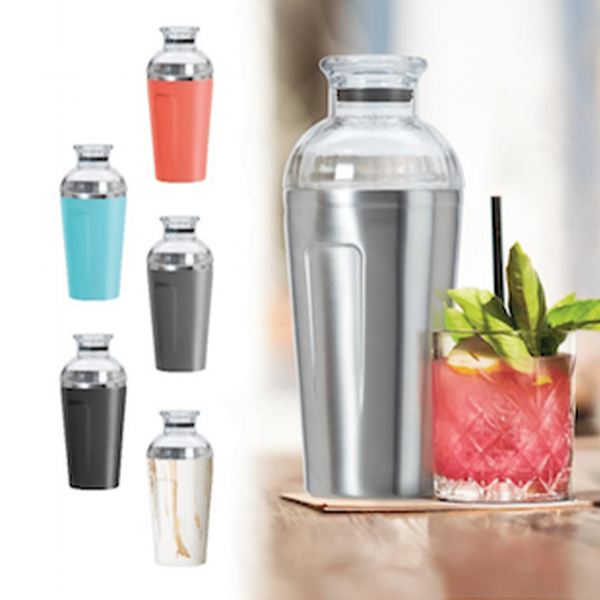 Oggi Groove Cocktail Shaker
This sweatproof double-wall vacuum insulated stainless steel cocktail shaker has grooves on the body to allow for a slip-proof grip. With temperature retention properties, the cocktail shaker is designed for indoor and outdoor entertaining. The cocktail shaker is available in brushed stainless steel, black, charcoal, white gold marble, turquoise and coral.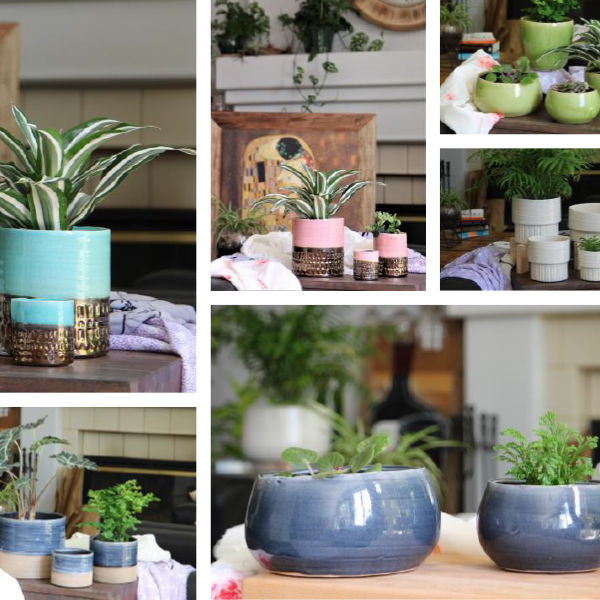 Pacific Home & Garden Jewel Studio
Jewel Studio is an indoor pottery collection with hand-thrown pots in irregular shapes and soft color. The collection has multiple designs including cache pots with plugs.
The collection retails between $19.99 and $49.99 per pot, depending on style and size.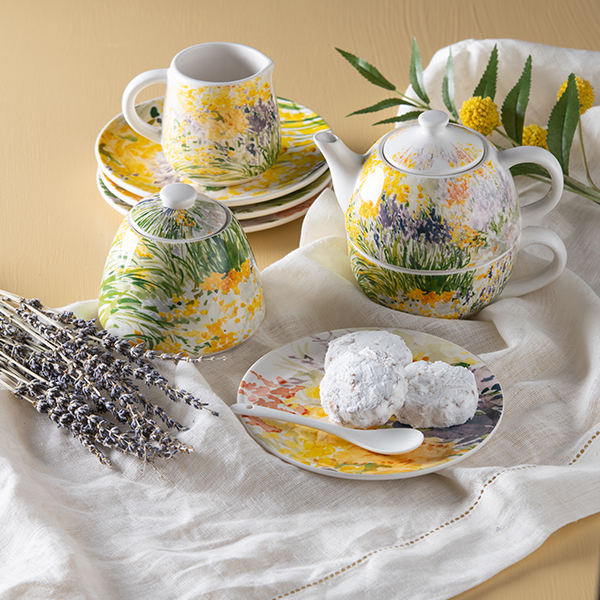 Shoptii C'est La Vie Tabletop
Among the C'est La Vie tabletop designs are a lavender and bee collection from licensed artist Jennifer Heynan, a lavender and French countryside-inspired collection and a glazed color therapy collection.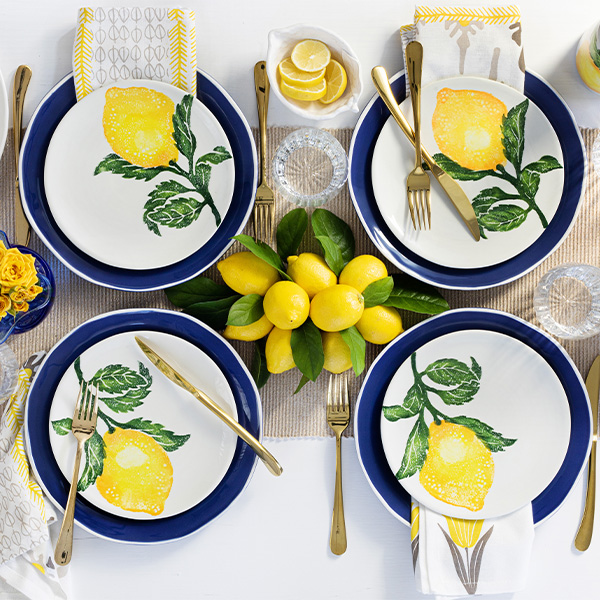 Vietri Inc. Tabletop
Among the Vietri tabletop designs are Limoni, featuring picturesque lemons remniscient of the Amalfi Coast; Santorini & Chroma Aqua, inspired by Santorini and a well-traveled lifestyle; Pietra Serena & Honeycomb Rufolo Glass which pays tribute to Florence, Italy during the Renaissance; Lasta, inspired by the circular wooden slab used to creat the outer mold in cheesemaking; Raffaello, a tribute to the famous painter and architect, Raphael; and Metallic Glass, combining elements of nature and the modern world.
Trends to be highlighted in Atlanta include time-saving gadgets, oven-to-table cookware and serveware, pre-made mixes and easy-clean-up items that help consumers keep up with their newly discovered culinary skills. Scroll through for on-trend products.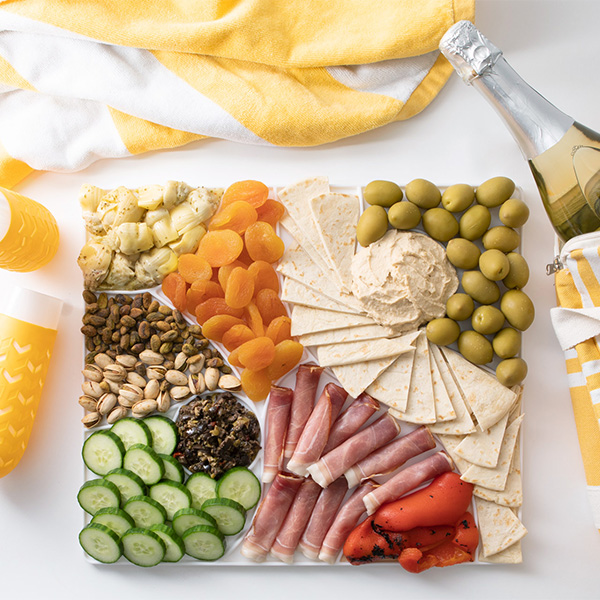 Goverre Charcuterie Made Easy Plate
With ten sections and three recipe cards, this melamine charcuterie plate was designed to make it easy to create a beautiful charcuterie presentation.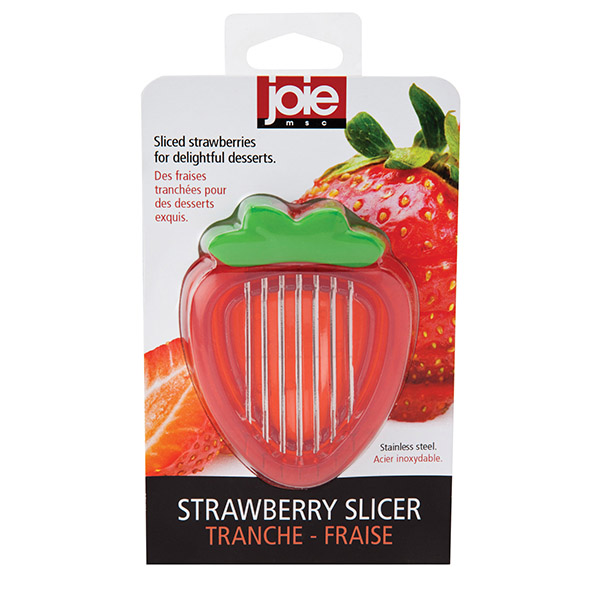 HIC, Harold Import Company Joie Strawberry Slicer
The strawberry slicer allows the user to cut even strawberry slices in seconds with no knife of cutting board needed. Designed to make healthy snacks, garnishes, strawberry shortcake, fruit salads, cheese and fruit plates, tortes, craft cocktail toppers and more with no uneven knife cuts or tedious food preparation, the slicer is made with stainless steel and ABS, BPA-free plastic and is dishwasher safe.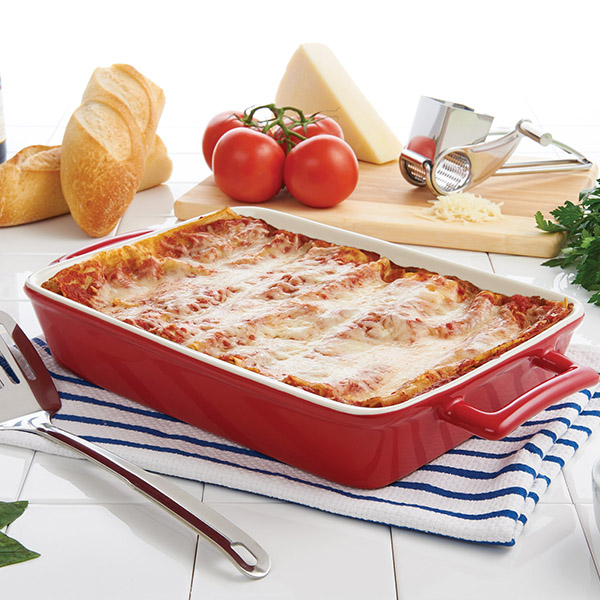 HIC, Harold Import Company – Mrs. Anderson's Baking Lasagna Pan
The Lasagna Pan was designed for baking, boiling, roasting and serving. The large size allows for building layered recipes with lasagna, baked ziti and mac and cheese. Made from ceramic with a scratch-free glaze for durability and even heat distribution, the handles on both sides were made for a comfortable grip and an easy transfer in and out of the oven. The pan is safe for microwave, oven and broiler up to 500 degrees Fahrenheit and freezer.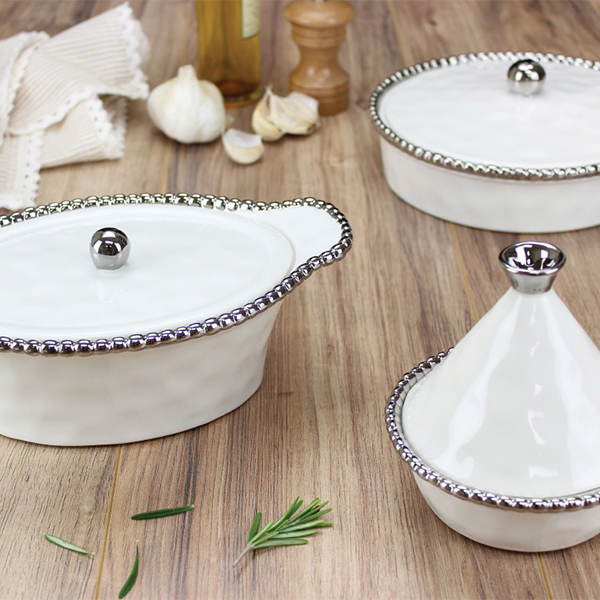 Pampa Bay Salero Bakeware
This oven-to-table cookware is made from high-fired porcelain with silver titanium beading. With modern shapes and bright colors, the Salero Bakeware was designed to bring fresh energy to traditional settings and provide easy cleanup by being dishwasher and freezer-to-oven-to-table safe. The collection includes a round-covered baker, small tagine and oval-covered casserole dish.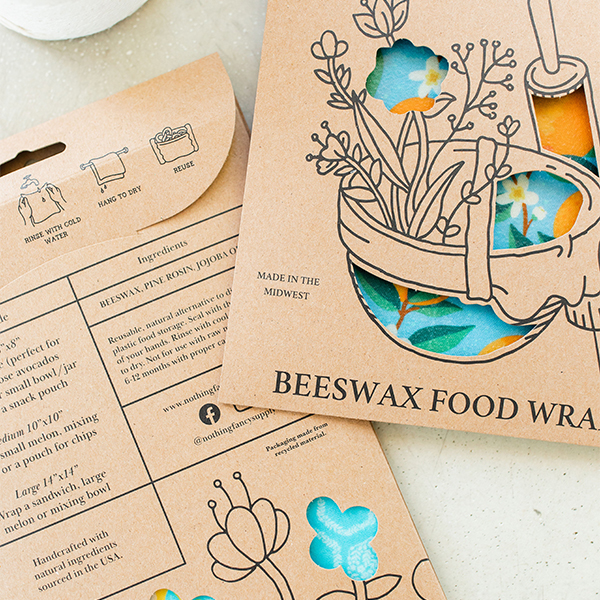 Nothing Fancy Supply Co – Ruthie Beeswax Wrap Bundle (Set of 3)
The Ruthie Beeswax Wraps are made with certified organic cotton coated in sustainably sourced beeswax, jojoba oil and tree resin. Consumers can use to seal around food or a container with the warmth of their hands. The bundle contains three wraps, one in each size of small, medium and large.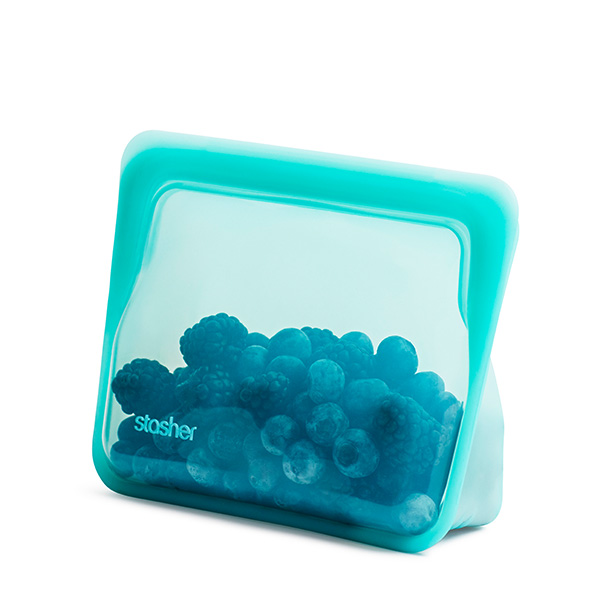 Stasher Stand-Up Mini Bag
The Stand-Up Mini Bag is a resealable silicone storage bag that replaces single-use plastic. Designed with perfect portions in mind, the bag holds just under a quart. The bag is made from non-toxic food-grade platinum silicone with a leak-free Pinch-Loc seal and is dishwasher, microwave and oven safe up to 425 degrees Fahrenheit, can be labeled with a dry erase or chalk marker and fits inside an 8-quart Instant Pot.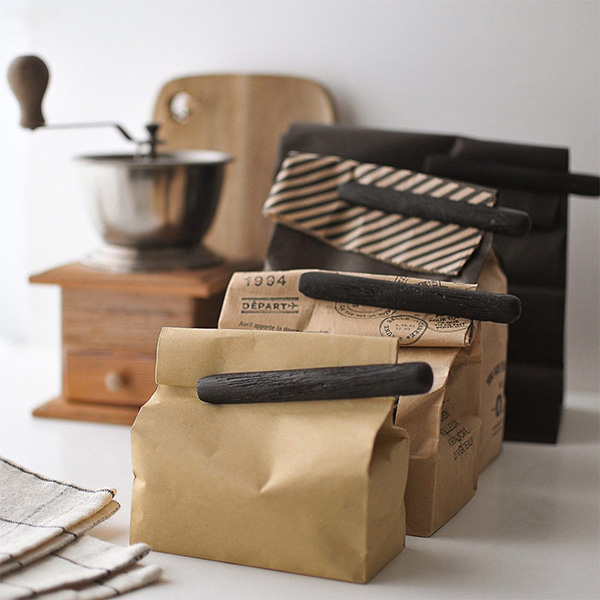 Magenta Rae Dunn Noir Ebonized Bag Clips, Set of 4
Made to celebrate simple shapes and clean lines, the wooden bag clips are carved from ebonized mango wood for functional, elevated food storage.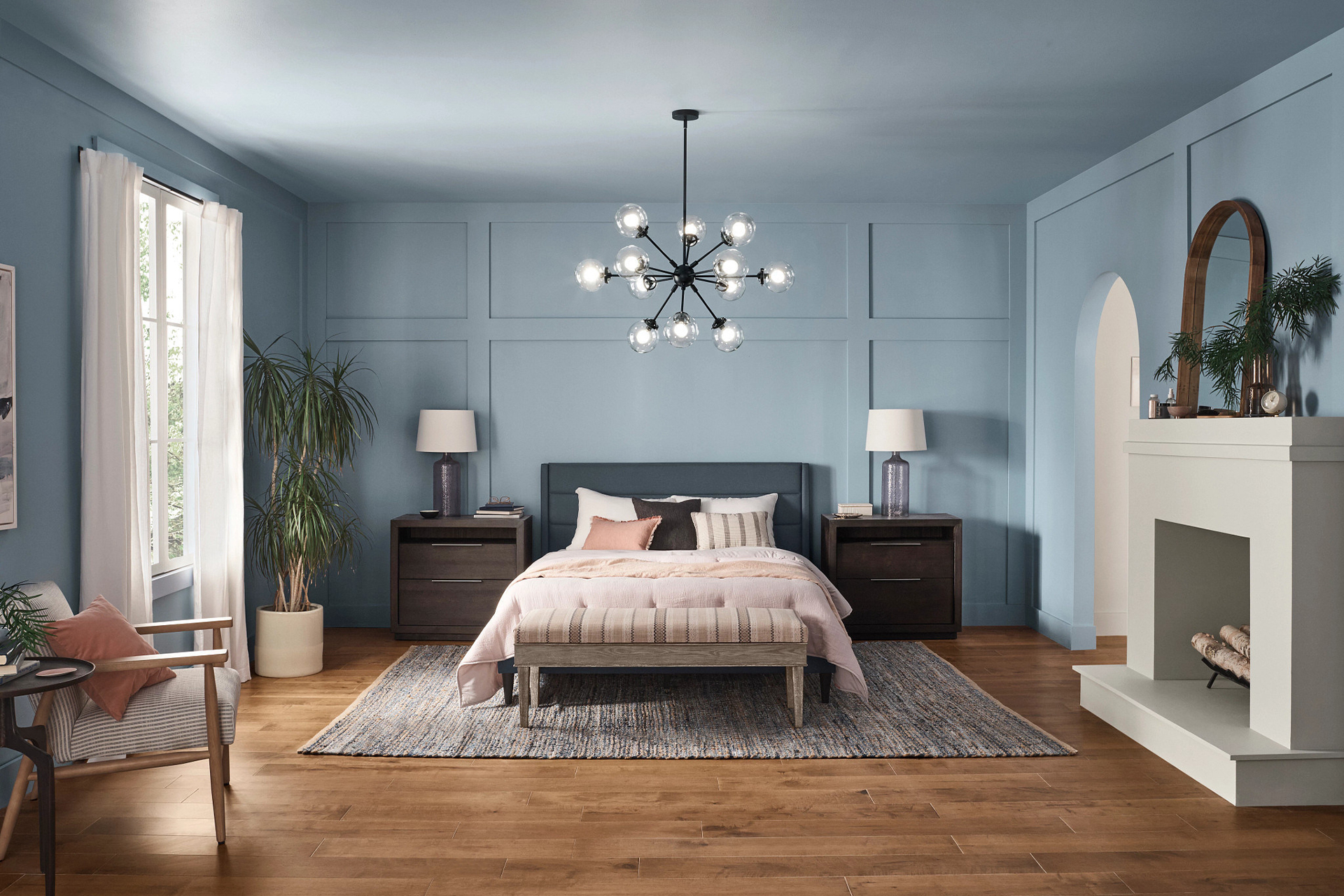 Golden Rabbit Sunset Mixing Bowls
This set of three enamelware bowls in 3, 3.5 and 4.5-quart capacities are made from carbon steel coated with porcelain enamel and trimmed in stainless steel. The hand-dipped process leads to variations in the shading of colors and pattern formations.