Zafferano America, known for Italian lighting and tableware designs, formally launched its new tableware division, led by industry veteran Chris Collins, at the winter 2023 Atlanta Market.
"Our tableware division celebrates new and expanded dinnerware collections that are both designed and handmade in Gallese, Italy," said Collins vice president, sales and marketing for Zafferano America tableware. "We created these designs to stand on their own and also to round out our existing lines and our increasingly popular glassware and cordless lighting. We now have everything you need to design the perfect tablespace and complete your story."
Before joining Zafferano, Collins acquired Italian luxury tableware brand Arte Italica in 2014, presiding over it until it merged with Crown Linen Designs in 2022. Collins previously was general manager of the former 7 West NY tabletop and gift showroom operation of MMPI.
Zafferano acquired a new state-of-the-art ceramic factory in Gallese, Italy. Several new dinnerware lines are produced using the Italian Bisque firing technique for durability and beauty, Collins said. The new collections are produced to be oven, microwave, and dishwasher safe and chip resistant.
Reablu
A blue-grey glazed stoneware with a finish both stylish and rustic, Reablu shows off its Italian heritage.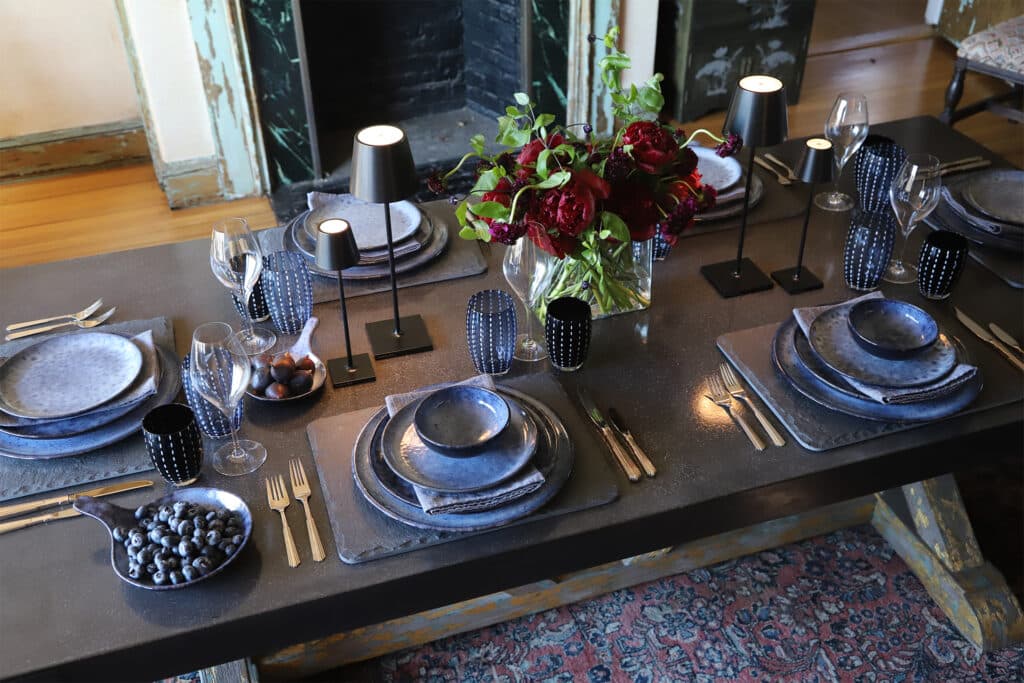 Perle
Inspired by and complementing Zafferano America's Perle colored glassware, Perle dinnerware is a clean-looking stackable collection available in four bold colors.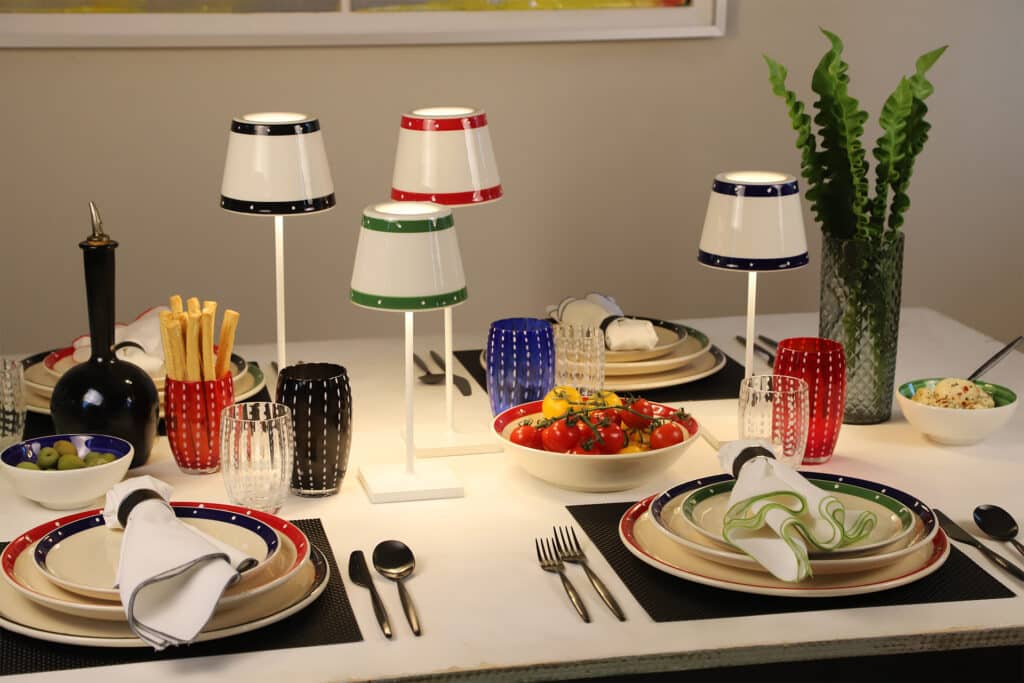 Stone
A brightly glazed stoneware collection with a rim of hand-painted design with a unique reactive glaze.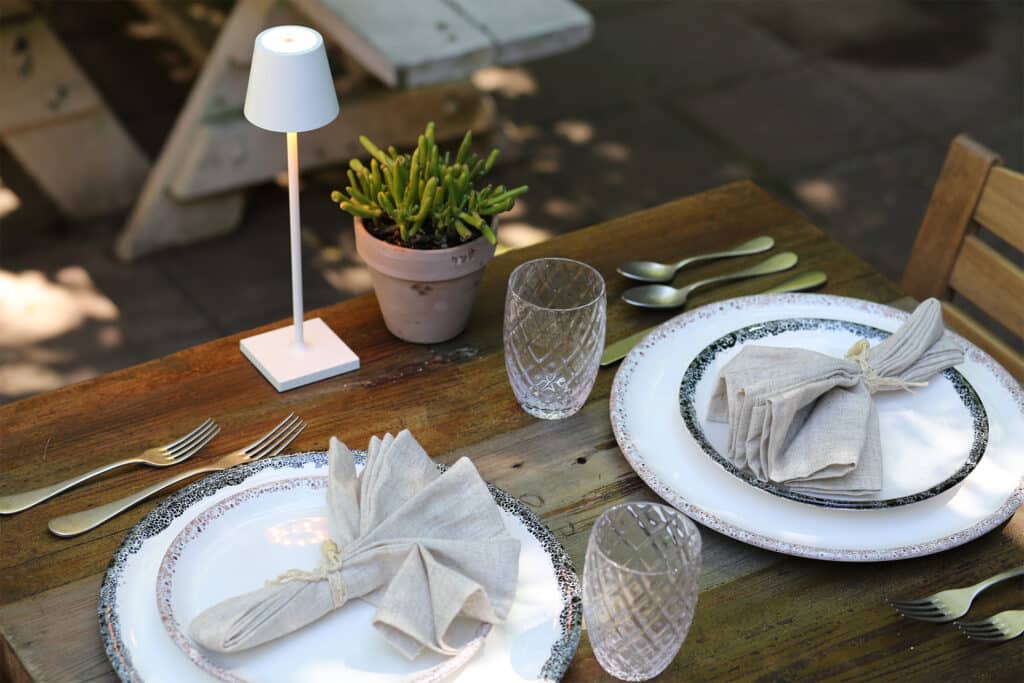 Spirale
This bold, solid-colored dinnerware collection expands existing Zafferano America lines with chargers, mugs, small bowls and other complementary pieces.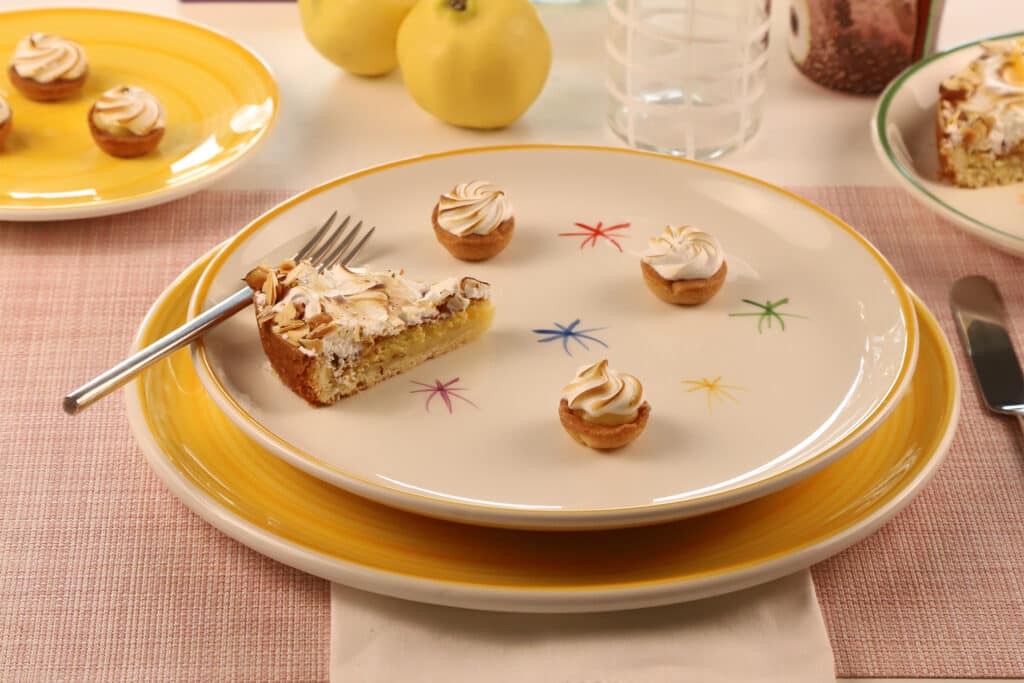 Graffito
Offered in pure white and vibrant green, Graffito is crafted by Italian artisans to feature uniquely sculpted accents on the rims and with signature designs on the underbelly of the dinnerware.