Faced with cooking multiple meals and snacks a day as the pandemic advanced, consumers began to reimagine how they gathered around the table to dine with family, roommates or perhaps, even themselves.
They paid more attention to their tableware and how they could mix things up and make the everyday meal more special. Tabletop sales, in turn, surged.
"At the beginning of the pandemic, overall industry sales were low and very concerning but that totally changed in that late third/fourth quarter and has carried into 2021," said Rich Brinkman, vice president, sales and marketing, The Fiesta Tableware Company. "Our website sales were up double digits/triple this year compared to 2019, it was phenomenal. The only challenge we had was to produce more pieces than before to get consumers to react fast, we produced more than we ever have."
Lisa Knierim, chief development officer, Creative Tops, Inc, which recently launched Porland, a Turkey-based manufacturer of tableware in the U.S., also observed a tremendous boom in the tabletop category. She attributed the growth in part to consumers using the added at-home mealtime to cultivate their own sense of style.
"It seems brand has become less important as consumers are starting to recognize and prioritize their own sense of style," Knierim explained. "They were home more and were observing their collections closer, the colors, the designs and they felt it was time to refresh to speak more closely to their preferred styles in the moment."
This, she said, is part of what is driving more of the industry to curate smaller dinnerware sets, for those who want to personalize and present more thoughtful curated tables.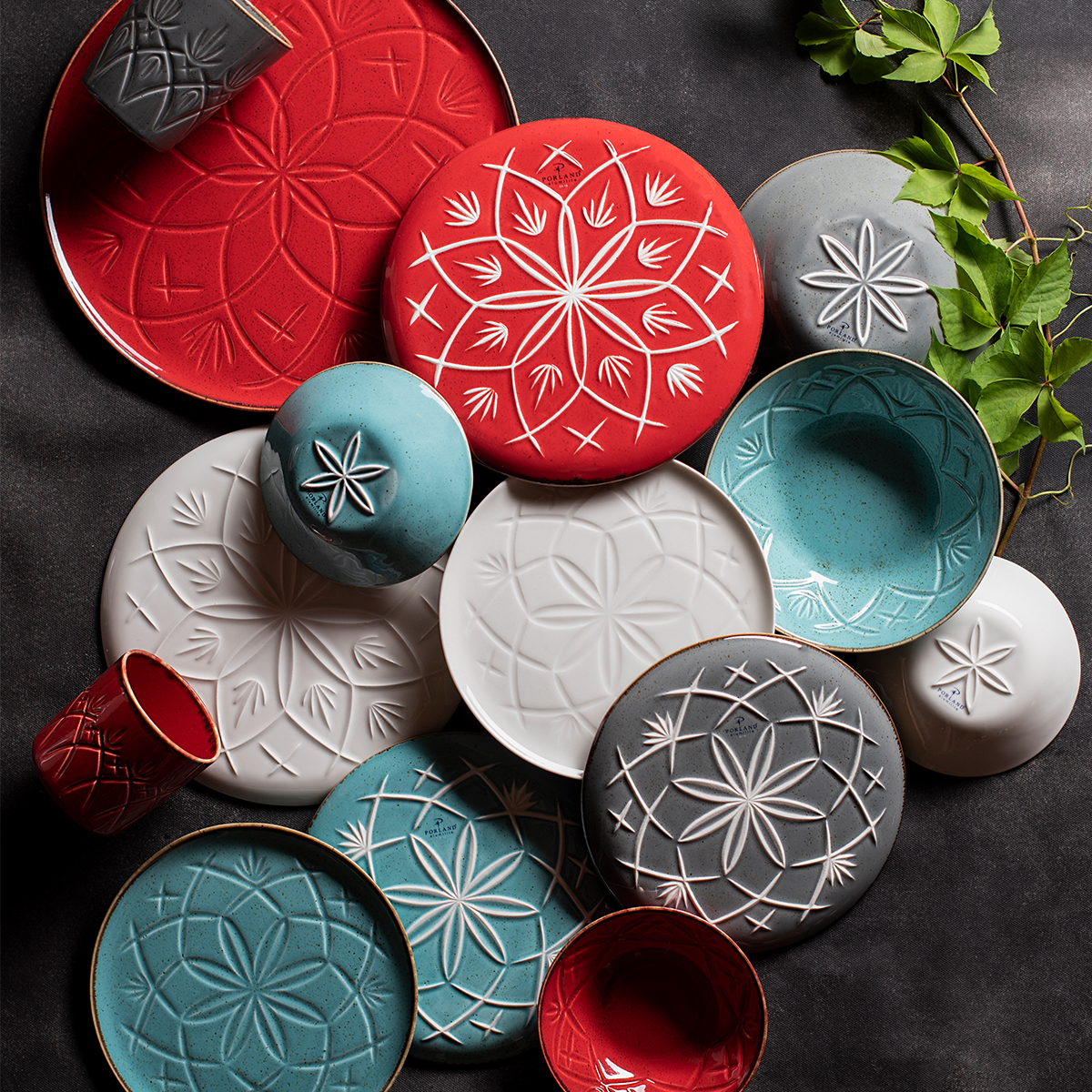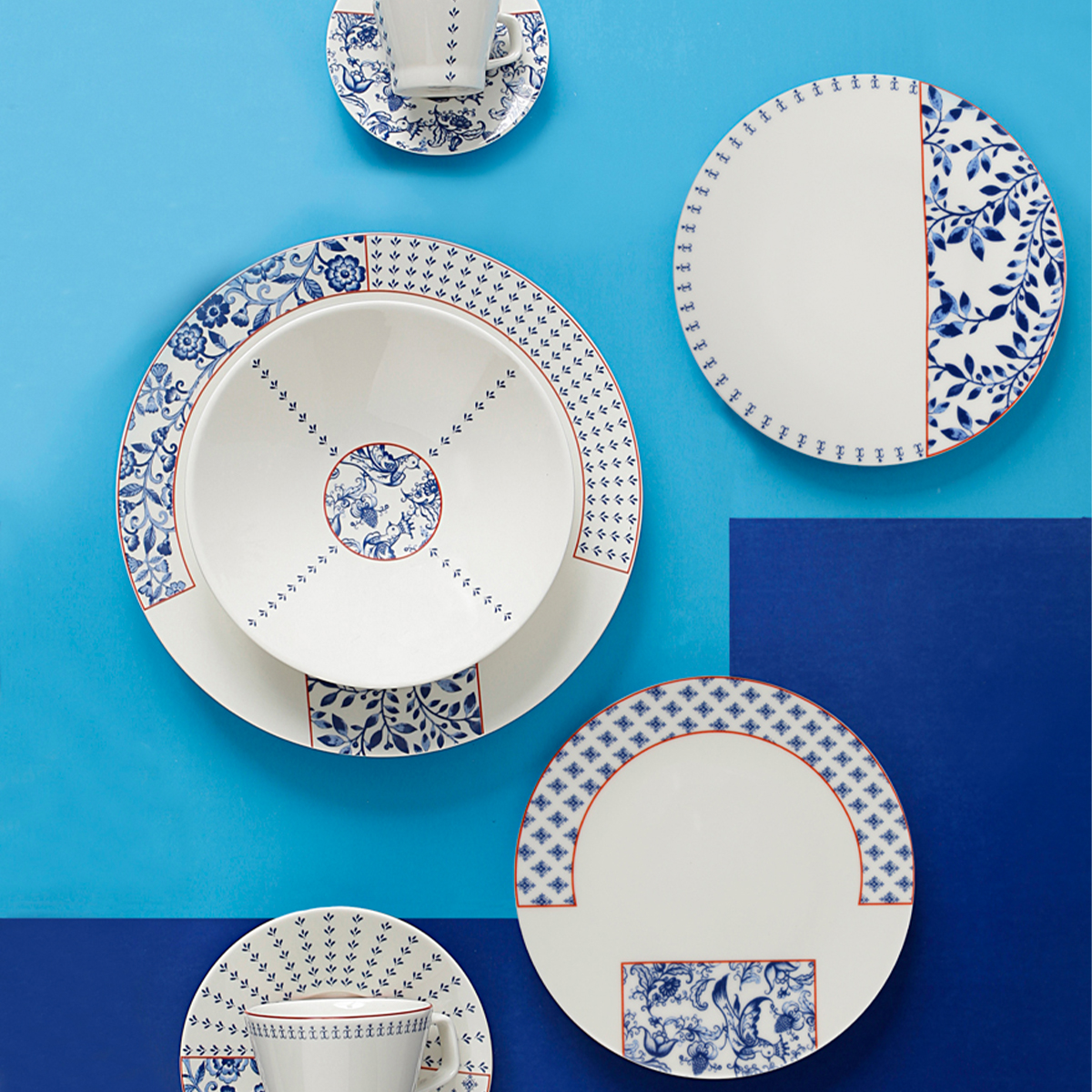 "For Porland, we are bringing in smaller three and four-piece sets, some with two bowls and some without mugs, based on current consumer purchase habits," she said. "We've had the opportunity to really look at what the consumer is doing, and it's shifted to smaller purchases, but more thoughtful, intentional purchase."
Daniel da Silva, president, Vista Alegre U.S., agreed, noting consumers are now placing more value on what matters most to them in the home.
"In my opinion, the pandemic has helped consumers learn to value the little things, whether it's being able to take a scenic walk outside or share a family meal around the table," de Silva said. "Without large gatherings and events to prepare for, people made the most of the situation by ordering and using new tableware and home décor to re-energize their spaces and make even a weeknight dinner at home extra special."
Because of this consumer shift, Kristi Forbes, senior vice president, Forty One Madison, stressed the importance of the tabletop industry banding together to fuel the demand by consumers for fresh experiences at their tables.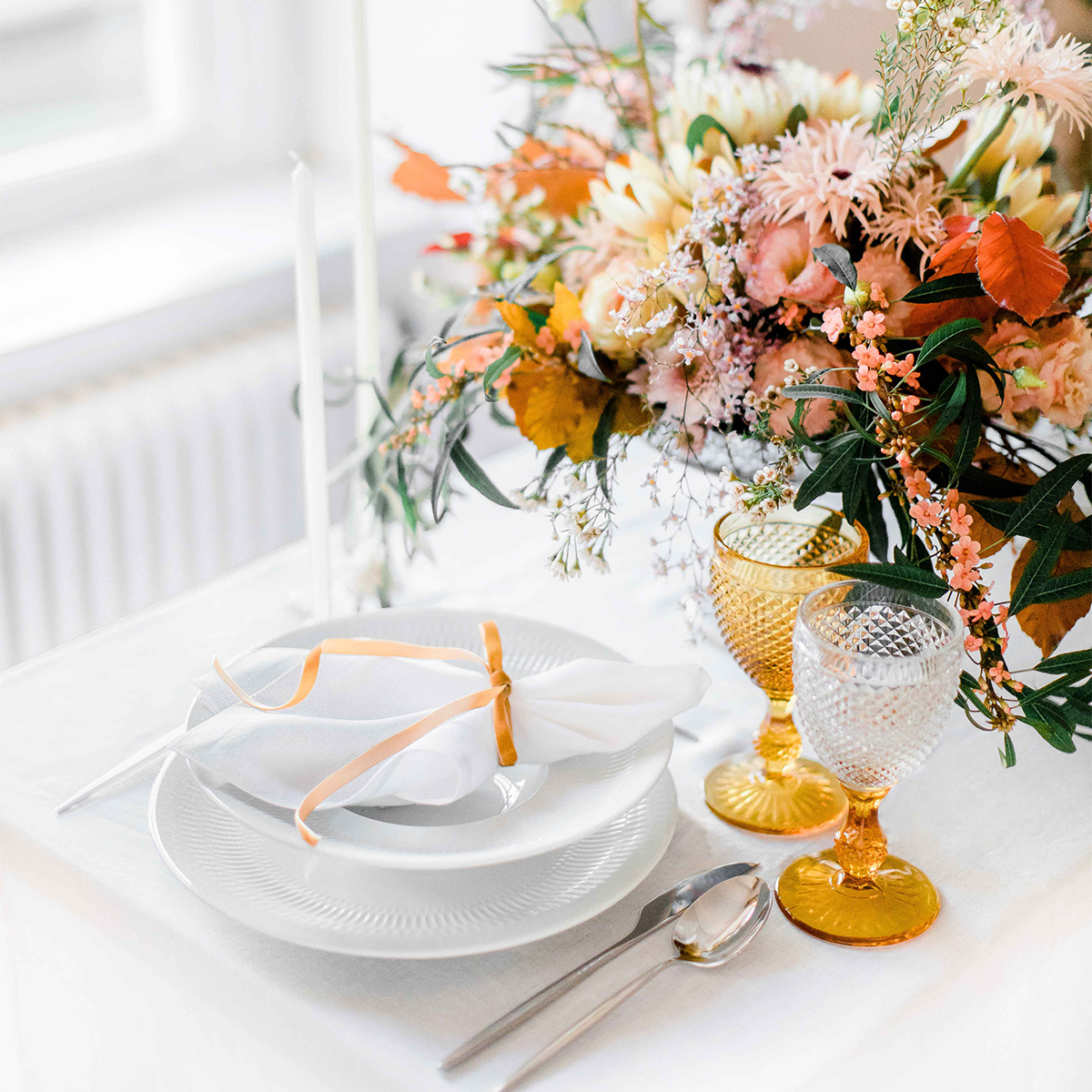 Vista Alegre, Bicos Bicolores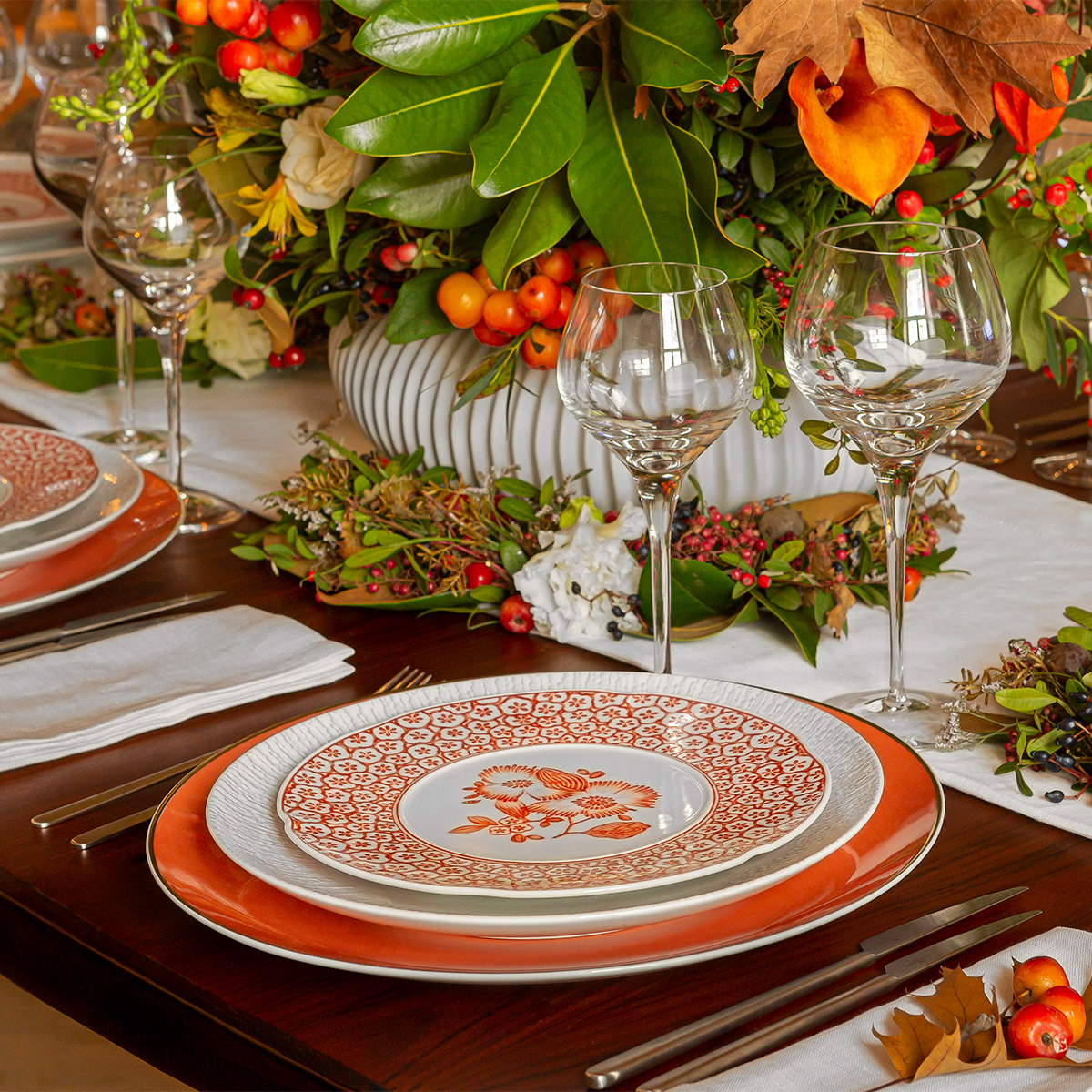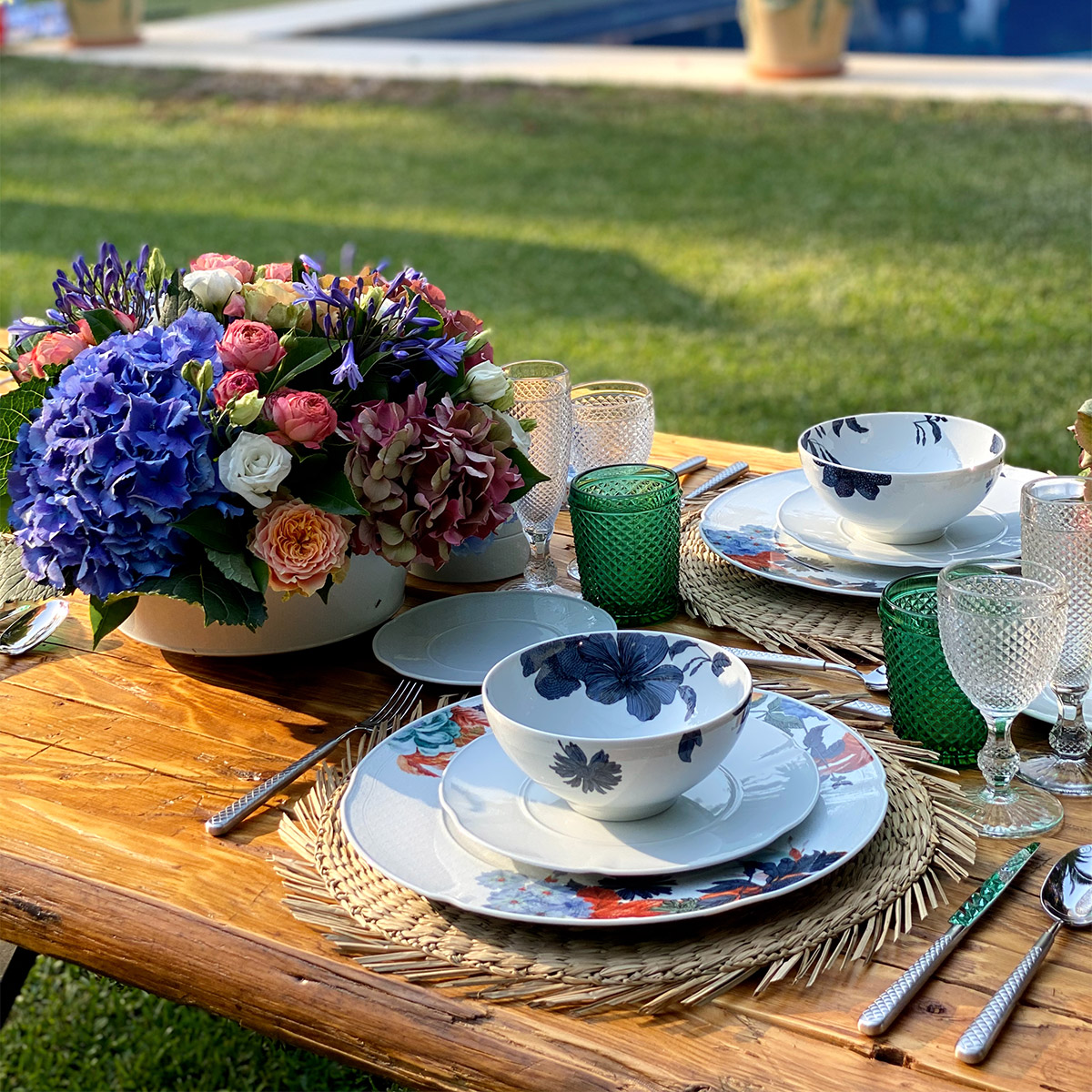 "While we've all found efficiencies through remote digital work, there's still a need to gather," Forbes said. "We're all just more selective about where and when. Our industry thrives on creativity and we're all looking for new ways to collaborate and think outside of the box."
And with the New York Tabletop Market taking place at Forty One Madison October 5 to 8, the industry faces a renewed opportunity to come together and share their knowledge, inspiration and latest creative endeavors to serve consumer demand.
"While we've all found efficiencies through remote digital work, there's still a need to gather," Forbes said. "We're all just more selective about where and when. Our industry thrives on creativity, and we're all looking for new ways to collaborate and think outside of the box. We have seen a very strong early pre-registration from major retailers, designers and hospitality buyers. People are looking forward to touching and feeling product, re-establishing relationships, creating new programs and seeking new inspiration," she said.
And manufacturers are ready to share not only their new goods but also insight into what has worked for them the past 18 months to help shape what the future might look like.
Da Silva said Vista Alegre's Bicos glassware collection was one of its most popular sales in the last 18 months. With its classic goblet shape and unique texture and color assortment, da Silva said it illustrates the consumer desire for elegant tableware that is also fun.
Meanwhile, Brinkman noticed a trend in consumer preferences around classic shapes and colors, which are core to the Fiesta collection.
"What was old is now vintage and is still very desired, so you can't disregard classic pieces," Brinkman said. "Consumerism is at an all-time high right now and people are looking at things that they may not normally had because they can't get what they thought they wanted."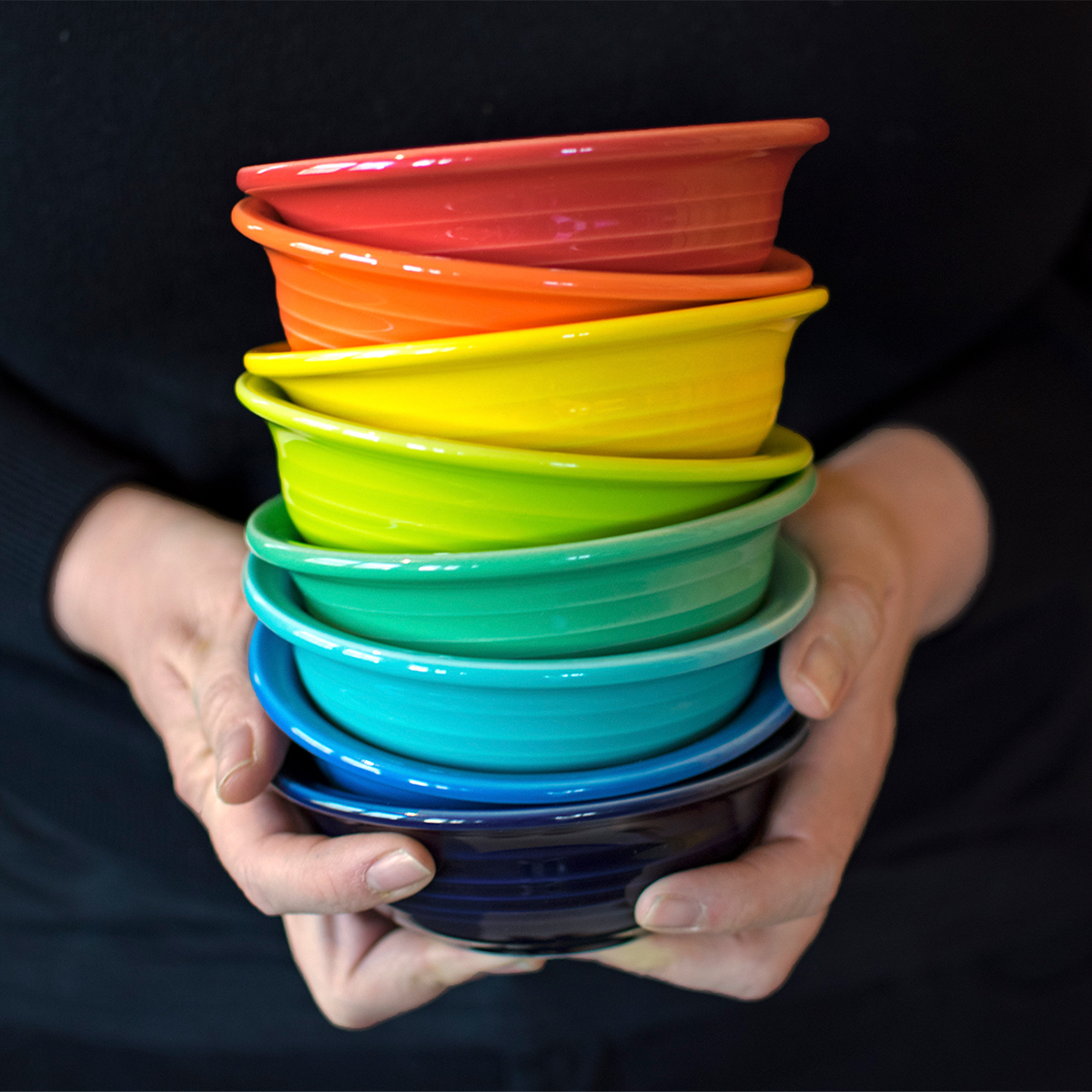 Fiesta Rectangular Platter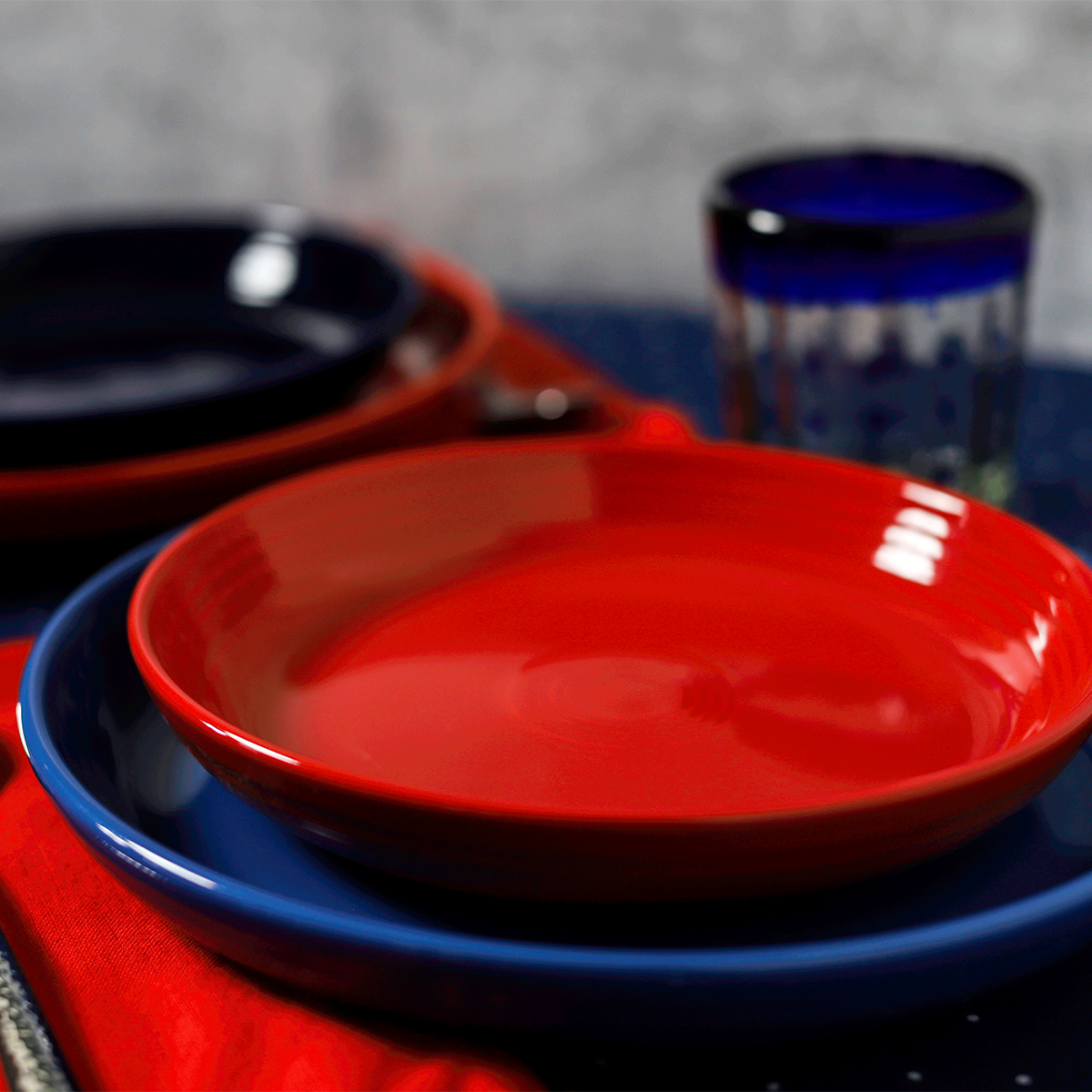 Fiesta Luncheon Small Bowl Plate
And they are also craving what might be new to them, but not necessarily new to someone else. Brinkman said sales Fiesta's classic dinnerware shapes and styles are strong right now, with many consumers gravitating to the brand's simplest shapes such as its fruit/salsa bowls.
"Consumers love color right now," Brinkman said. "Our bowls were used on a popular television cooking years ago, and she would set out all of her ingredients for a recipe in one of our bowls and our sales of them just skyrocketed. Everyone wants to do the same now on social media, showing off their cooking skills."
Creative Tops' Knierim added consumers are looking for new and "new to them" ideas when it comes to the table. This shift in interest, partially driven by inventory supply challenges because of overseas container issues, has opened the door for new brands to enter the marketplace. Porland works in porcelain, bone china and its proprietary Alumilite, said to be a more durable and flexible bone china.
"Porland and its collection of is best known in Europe and lesser so here, in the U.S., so it is the perfect time to introduce it to the American consumer," she said. "Buyers need to use this time to explore new and exciting styles, forms and functional pieces from new brands, especially as supply chain hurdles continue. We luckily got ahead of the game and our inventory is ready now."
What's Next
As buyers and retailers make their 2022 plans in this still ever-evolving retail climate, Vista Alegre's da Silva said it's important for retailers to encourage consumers to celebrate no matter what the circumstances are.
"The past year has also reminded people how important relationships are, making them value spending time with friends and family more than ever before," he said. "So, whether they're still hosting dinners at home with immediate family or hosting a dinner for friends they haven't seen in a while, making a statement with a well-curated tablescape will go a long way."
Brinkman added, "Sure, there are parts that were and are very difficult. It's harder to be a big box or department store right now that needs to stock thousands of stores with the same inventory, while independents can make choices and independents, but there is still fun to be had. Now is the time to try new brands and ideas, look for the gems."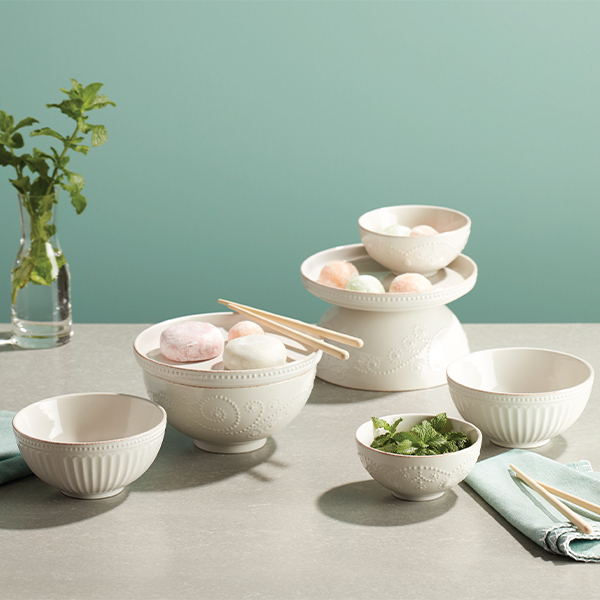 Lenox Luna French Perle
The latest iteration of Lenox's Luna nesting dinnerware set features the brand's classic French Perle pattern of raised beads, carved textures and tea-stain edges. Crafted of stoneware, it hides six bowls and two plates inside.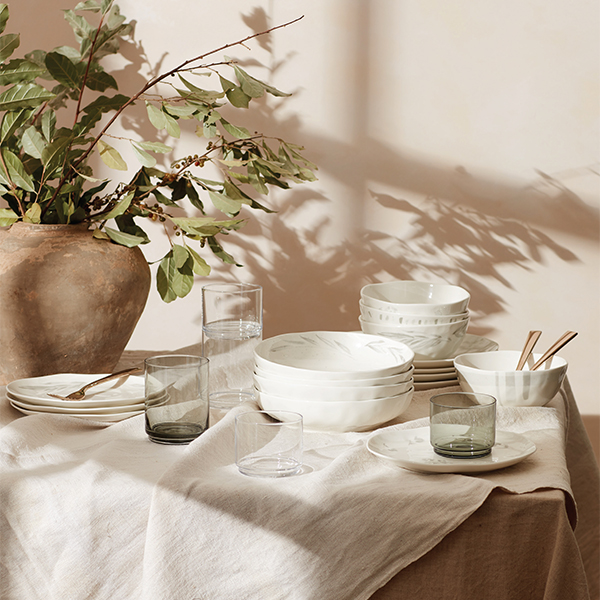 Lenox Oyster Bay
The Oyster Bay dinnerware collection from Lenox is a sister pattern to the brand's Blue Bay line. It's crafted of durable porcelain material that's safe to go in both the dishwasher and microwave and features natural, watercolor art and organic shapes.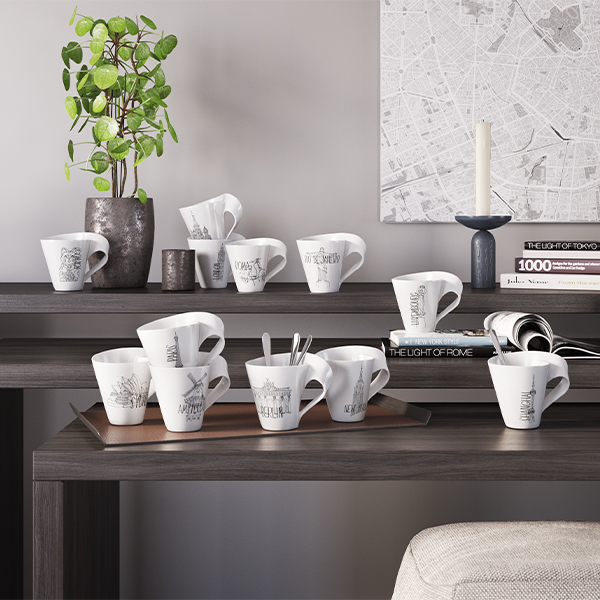 Villeroy & Boch Modern Cities Mug Collection
Villeroy & Boch's porcelain Modern Cities Mug collection taps into two enduring trends, consumer's lust for travel and affinity for personalized mugs. Cities featured include New York, Amsterdam, Rome, Sydney, Paris, Moscow, London, among others.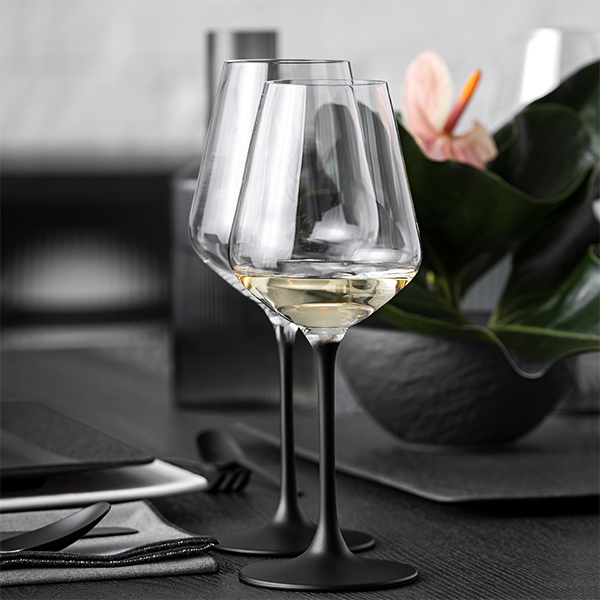 Manufacture Rock Stems Glassware
The Manufacture Rock Stems glassware expands upon the brand's dinnerware pattern of the same name and adds a matte black finish to the stem of each wine glass. Available in white and red goblets, as well as a champagne flute.