Between Instagram star @ThePastaQueen, Stanley Tucci's search for Italy and the trending "White Lotus," it can be said that Italian culture is having a moment in America. Keeping in this tradition, Rosanna is returning to The Inspired Home Show with products that are designed to pay homage to the place where it all started for the brand — Italy. It will debut four new lines including Erbe Italiane; Cook Eat Love; Olive Oil; and Pasta Italiana.
These collections are designed to celebrate the herbs, pasta, produce and olive oil that make up Italian food.
Erbe Italiane showcases depictions of classic herbs with each Italian name written in hand-drawn cursive styling on each piece; Cook Eat Love shows off the beauty and simplicity of pasta and sauce, Italy's calling card; Olive Oil is designed with muted greens and golds, as the olives itself. It highlights locations in the world in which olive oil is produced and coveted, like Spain, Italy and California; and Pasta Italiana pays tribute to different types of pasta dishes and recipes, such as Linguine con Vongole and Penne al Bolognese.
Each of these lines will have an array of goods in them, from salad plates and pasta bowls to dipping dishes and serving pieces.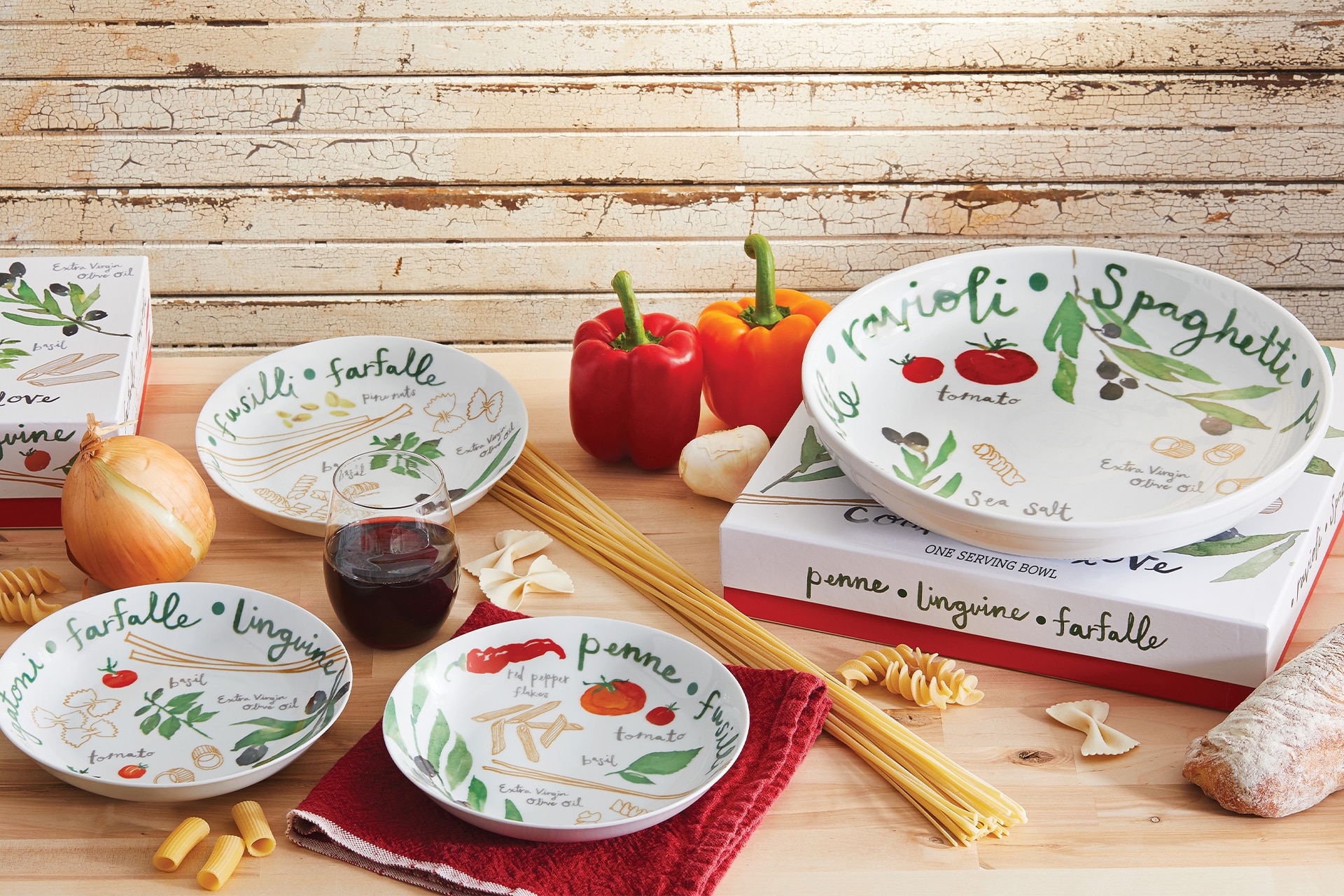 Rosanna will also showcase its La Jardiniere line. French for "the gardener," this set takes inspiration from the gardener's intimate relationship with the natural world through growing food, said the company. Hand-painted dipping dishes, pasta bowls, olive oil bottles, and a serving tray are designed to depict the bounty that comes from time spent in the garden.