Steelport Knife Co., launched in March 2021 in Portland, Ore., is expanding its lineup of American-forged carbon steel cutlery.
The Steelport line includes the flagship 8″ Chef knife and just-released 6″ Chef Knife, and the company plans to release several additional new knives this year.
The company describes five key differentiating features of its knives: 
Drop-forged, one-piece construction from blade tip to end cap is used for a well-balanced and long-lasting knife.
65 HRC Carbon Steel is used at different heat treatments to create a hard blade and softer spine for sharpness and durability.
The contoured bolster and polished edges were designed for a smooth transition from bolster to handle for comfort that encourages proper hold.
The locally sourced Oregan Big Leaf Maple Burl Handle is stabilized with resin so that it won't shrink or swell.
The knife is an entirely USA-made cutlery option handcrafted in Portland, Oregon.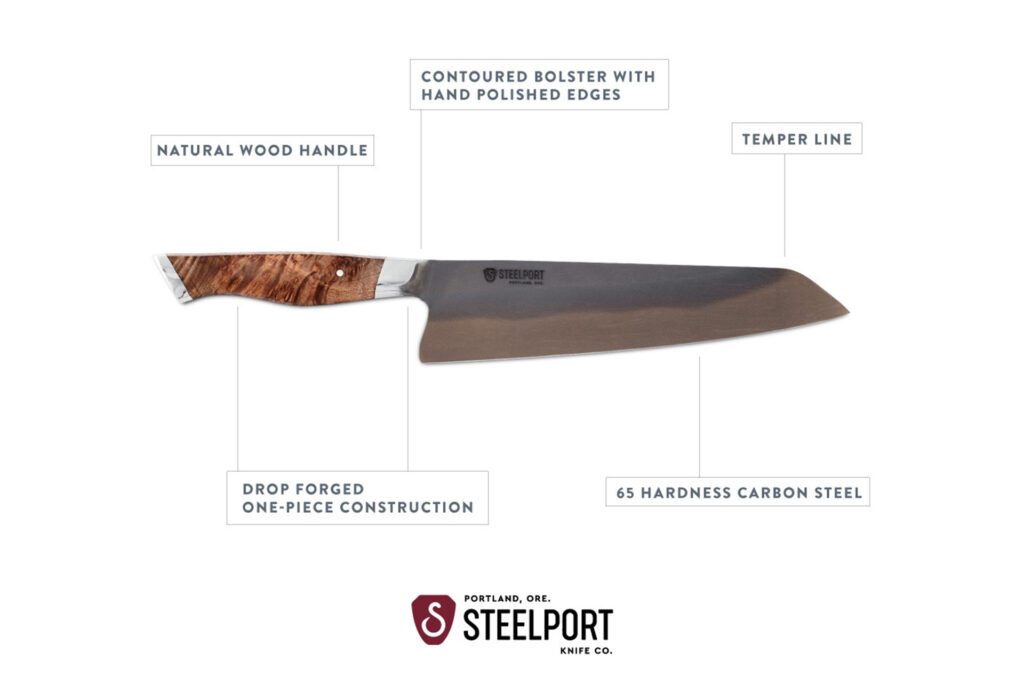 The Steelport 8″ Chef Knife and 6″ Chef Knife are currently available on the company's websit, retailing for $400 and $350, respectively.