Gourmia has introduced the Fry 'N Fold Digital Air Fryer, an air fryer that nests within itself to take up less space and fit inside a cabinet when not in use.
The Fry 'N Fold features a square 7-quart glass basket and ten one-touch cooking presets, including air fry, roast, broil and dehydrate, among others. The glass basket is shatterproof and has a built-in light that allows users to keep an eye on their food as it cooks, according to Gourmia. In three steps, the lid can be stored within the glass basket for storage.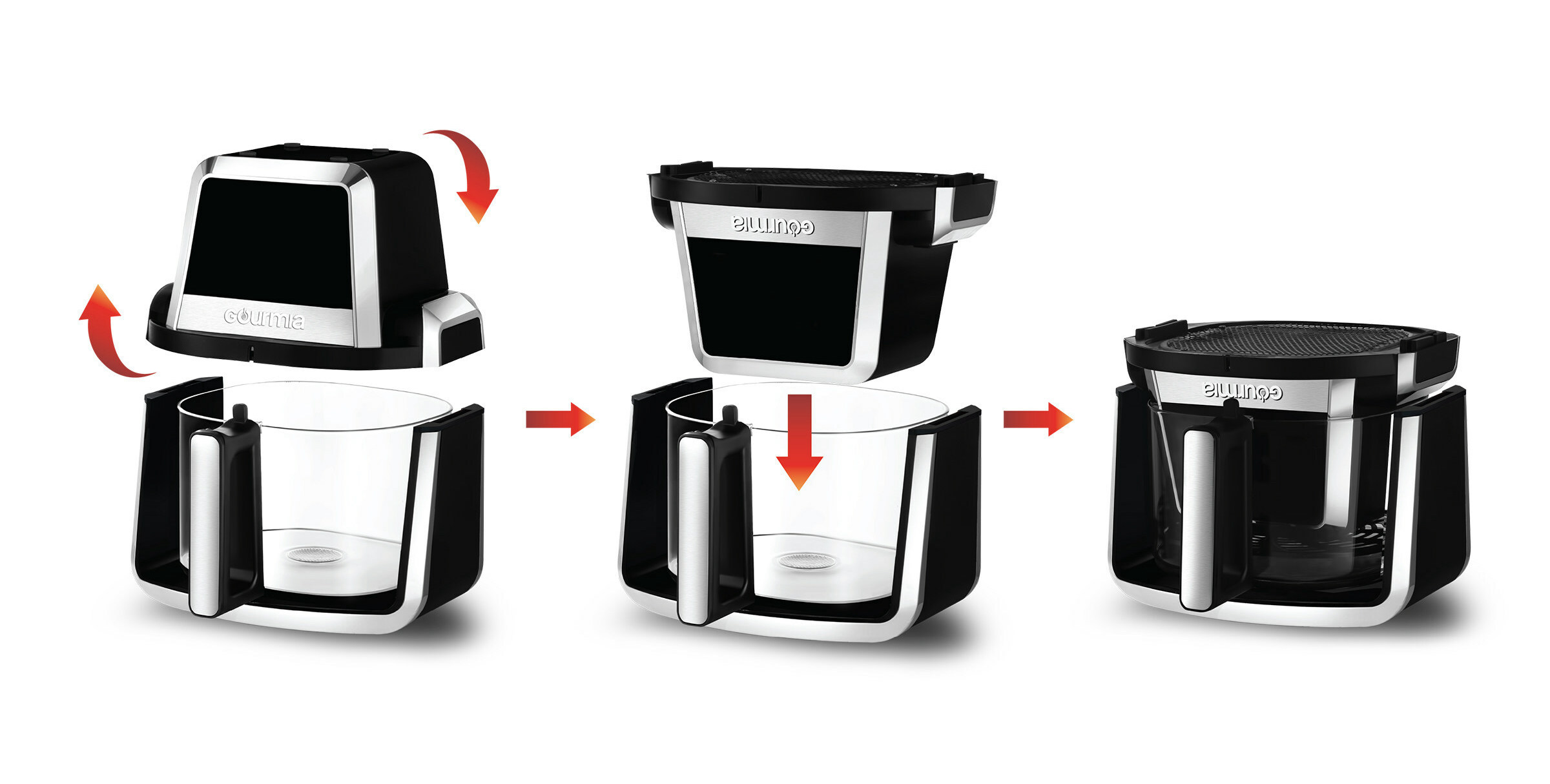 In three steps, the Gourmia Fry 'N Fold air fryer nests within itself for storage.
The air fryer uses the company's FryForce 360° Technology, which is designed to ensure food comes out juicy on the inside and crispy on the outside with up to 80% less fat. The technology rapidly distributes even and consistent heated air around the air fryer basket with no oil required, according to the company.
Gourmia founder Heshy Biegeleisen said the Fry 'N Fold Air Fryer is "designed with various popular cooking features that deliver a high standard of innovation, performance, and value. The Gourmia Fry 'N Fold Air Fryer is perfect for everyday meal cooking and preparing goodies for entertaining family and friends."
The Fry 'N Fold Digital Air Fryer is available now at Target stores nationwide and online with an MSRP of $79.99.