French Bull plans to make a colorful impression on participants in The Inspired Home Show in Chicago's McCormick Place. 
For example, French Bull designed the Aurora Dinner and Salad Plate Sets to lift spirits. Showgoers will see the deliberate use of color with yellow reflecting optimism, shades of violet confidence, magenta individualism, orange success, turquoise calmness and sea green clarity.
French Bull Aurora Dinnerware
A 6-Piece Assorted 9-inch Aurora Salad Plate Set (pictured above) has a suggested retail price of  $43.99 while the 6-piece Assorted 11-inch Dinner Plate Set has an SRP of $62.99.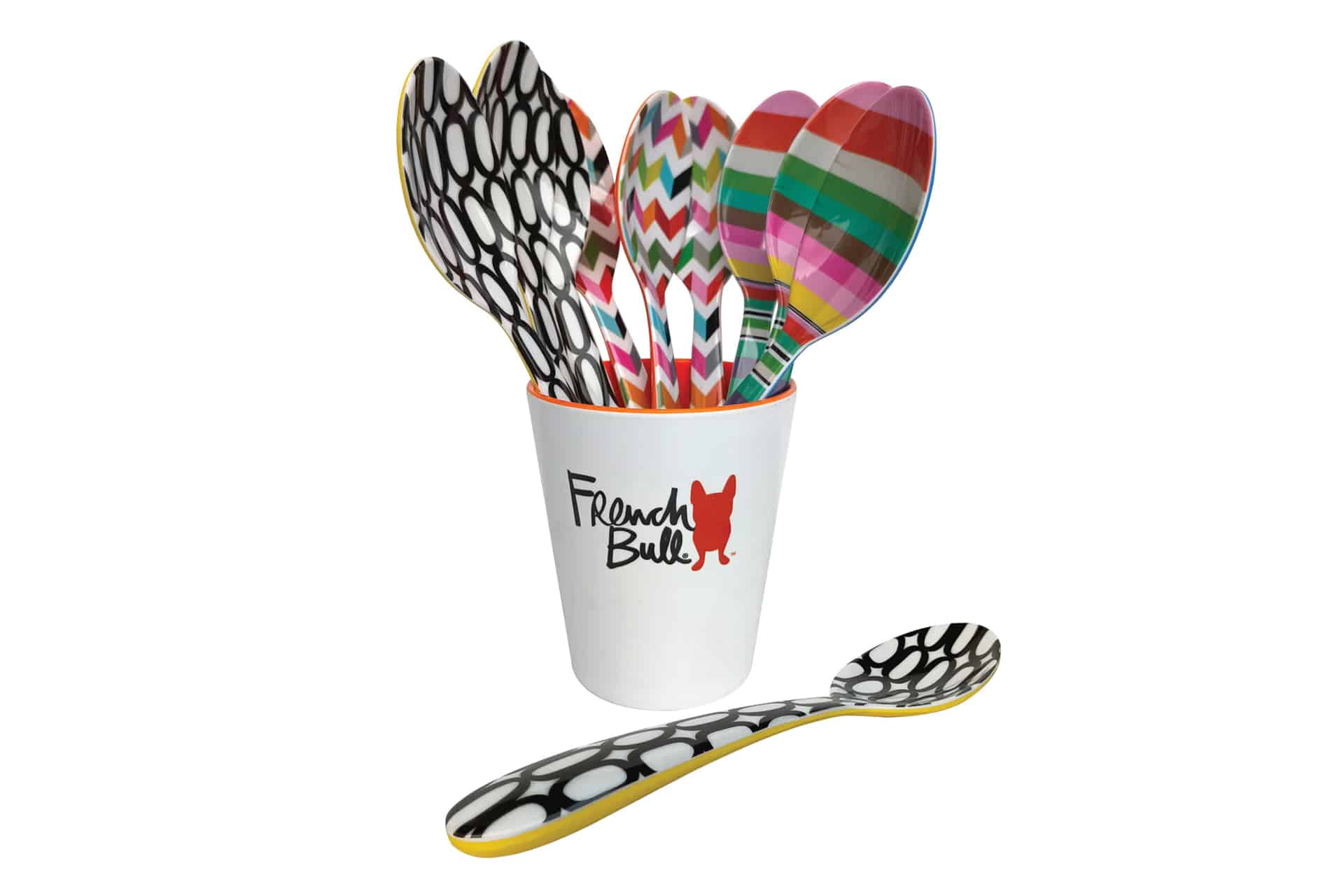 French Bull Serving Spoons
French Bull Serving Spoons
In addition, French Bull has added serving spoons to its line of pick-me-up point-of-sale assortments that ship in the complimentary French Bull holding vessel. The melamine serving spoons are 9.5 inches long with patterned fronts and colorful backs. The assortment features the Ziggy, Oval and Calypso patterns. A 9-Piece Assortment with Vessel has a $67.50 SRP while the SRP for the individual serving spoons is $7.50.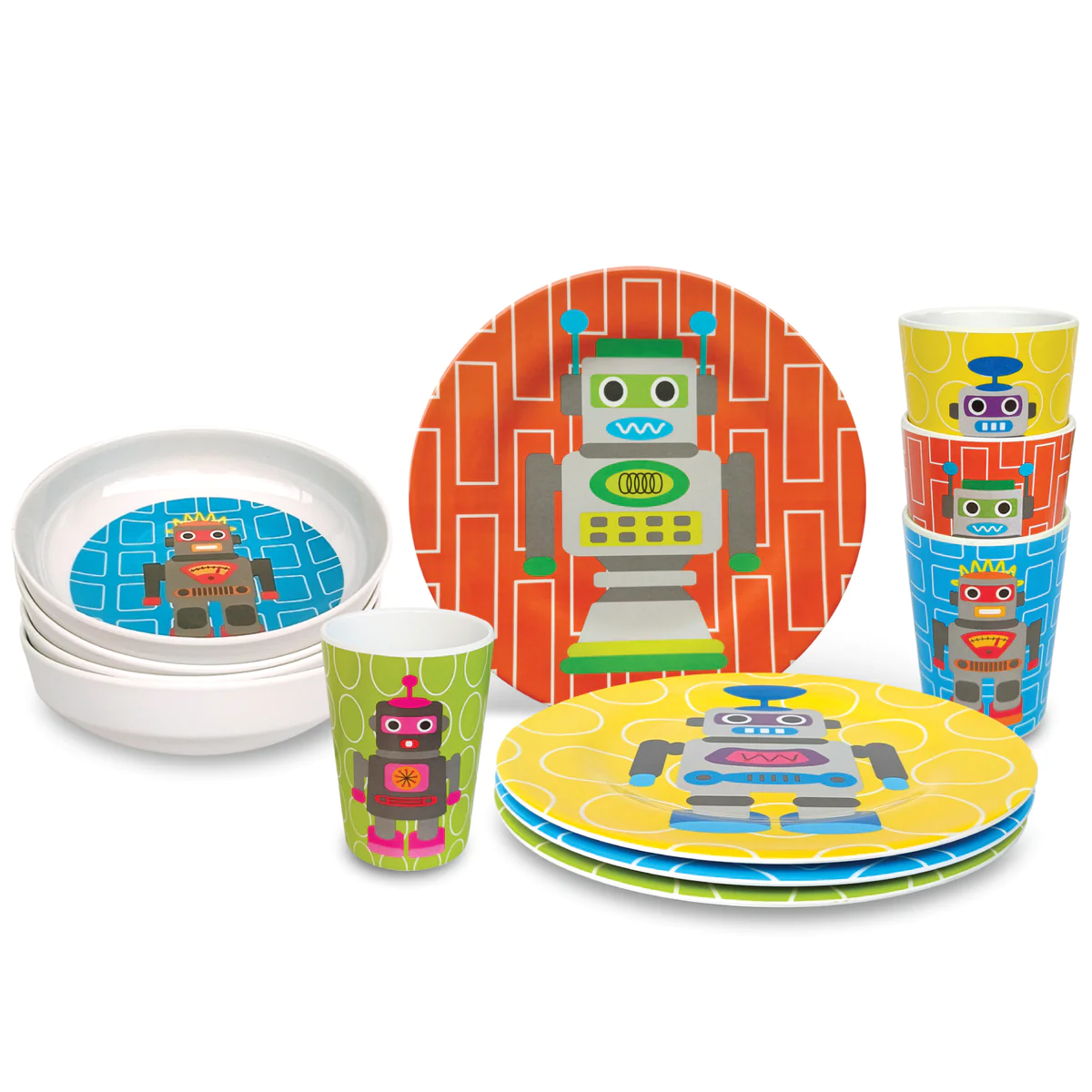 French Bull Robot Kids Collection
French Bull Robot Kids Collection
Visitors of The Inspired Home Show will also spot robots at the French Bull booth. The robot design is the newest member of its kids collection, which comes in looks designed to make meal and snack time special, the company maintained. A 4-Piece Assorted 8-inch Plate Set has an SRP of $23.99 while the 4-piece Assorted 5.75-inch Bowl Set arrives with a $23.99 SRP and the 4-piece Assorted 6-ounce Cup Set arrives with a $19.99 SRP.
All the French Bull melamine introductions are BPA-free, dishwasher-safe and heat-resistant up to 248°F, the company noted.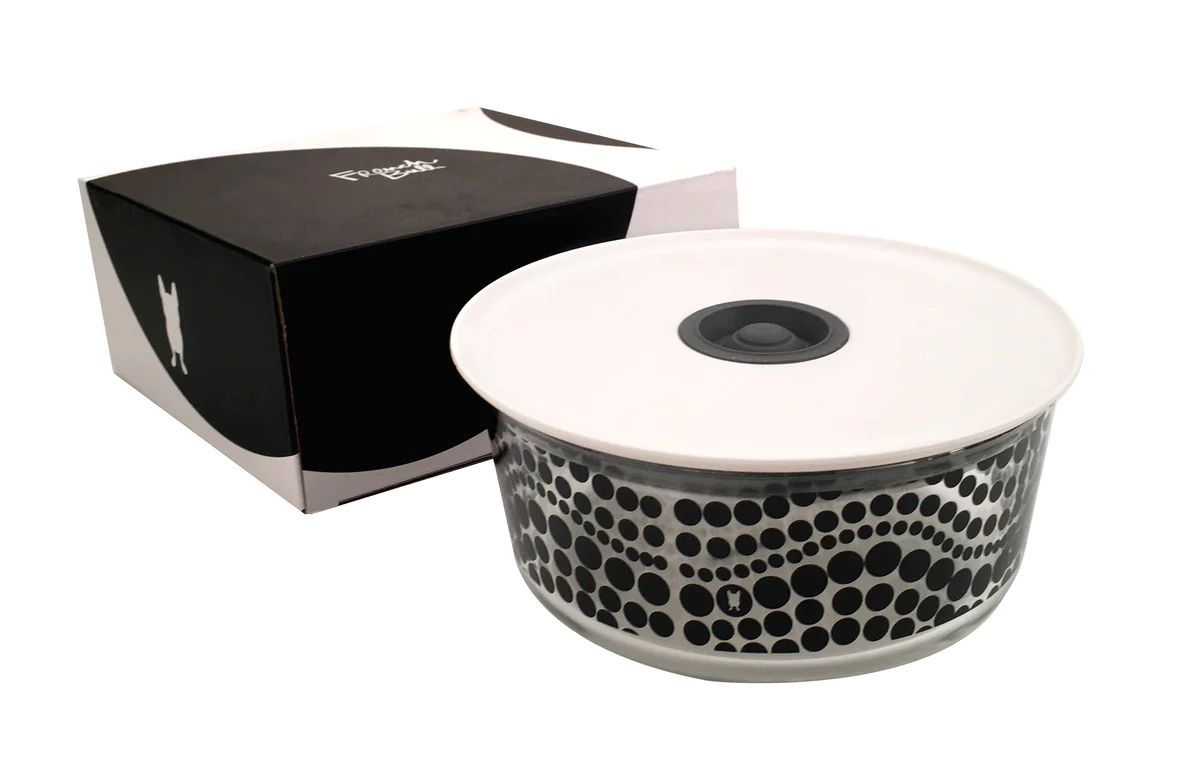 French Bull Glass Food Containers
French Bull Glass Food Containers
French bull also is unveiling borosilicate glass food containers designed for baking, serving and storing. Airtight, the leak-proof silicone lid locks in freshness The 6.3-inch by three-inch round food containers come in Oval, Palais B&W and Bindi B&W patterns. The containers are microwave-, freezer-, dishwasher- and oven-safe up to 500°F, the containers ship in a matching gift box. SRP $14.99.