There is no doubt that adding the correct type of shelving can help maximize space. However, shelving is not a one-size-fits-all situation. Tapping that trend, Delta Cycle has debuted two new solutions for home organization; a premium shelving kit for spaces that are in need of a better way to organize and a heavy-duty rail rack for those projects in which a little more muscle is needed. 
According to Delta Cycle, the premium shelving kit (pictured above) is designed for indoor spaces like the living room or home office. An original design, this good has two tiers of shelving, designed to maximize organization space, while its modern design lends a chic touch. The company said that the adjustable height arms allow for maximum storage capacity and a custom solution. It is available in two finishes, wood and white.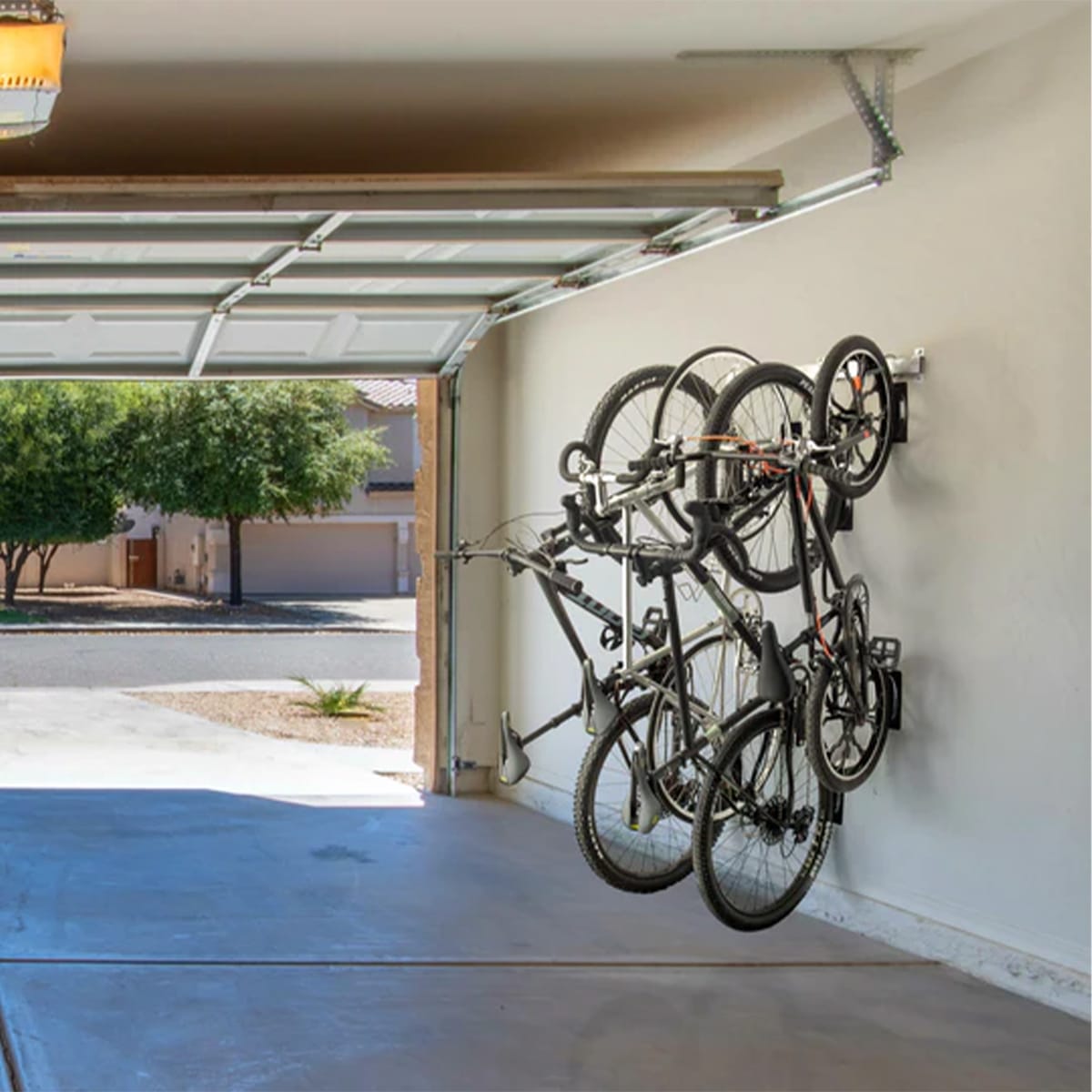 Delta Cycle Heavy-Duty Rail Rack
Delta Cycle has also debuted its heavy-duty rail rack. With the capacity to hold up to six bicycles, including e-bikes, it is designed to store bikes up and off the floor, maximizing storage capacity in a small footprint. The heavy-duty rail rack is fully adjustable, the company said, and is equipped with tire trays, saving walls from dirt and scuff marks.