Home robotics company, Roborock, launched the Roborock S8 Series at CES 2023. The series includes the S8 Pro Ultra, the S8+ and the S8. Roborock also introduced the Dyad Pro, a cordless, wet-dry vacuum.
The Roborock S8 Series includes: 
RockDock Ultra System: Introduced on the S8 Pro Ultra (pictured above), this allows for automatic mop washing, dust emptying, refilling and self-cleaning with a new warm air-drying feature to prevent the growth of mold and odors on the mop pad and dock.
Enhanced Cleaning Performance: The S8 Series has Roborock's strongest suction yet and a dual rubber roller brush improves dirt pick up and is more effective in resisting hair tangles, says the company.
VibraRise 2.0 Mopping System: The mop lifts automatically when cleaning carpets and scrubs floors with sonic mopping technology at 3000 times per minute. On the S8 Pro Ultra, there are two vibration modules to provide better efficiency.
Reactive 3D Obstacle Avoidance System: The S8 Series can identify objects in its path and maneuver around them.
The S8 Series will be available  on Amazon and Roborock's official store in the United States beginning in April 2023 with retails starting at $749.99.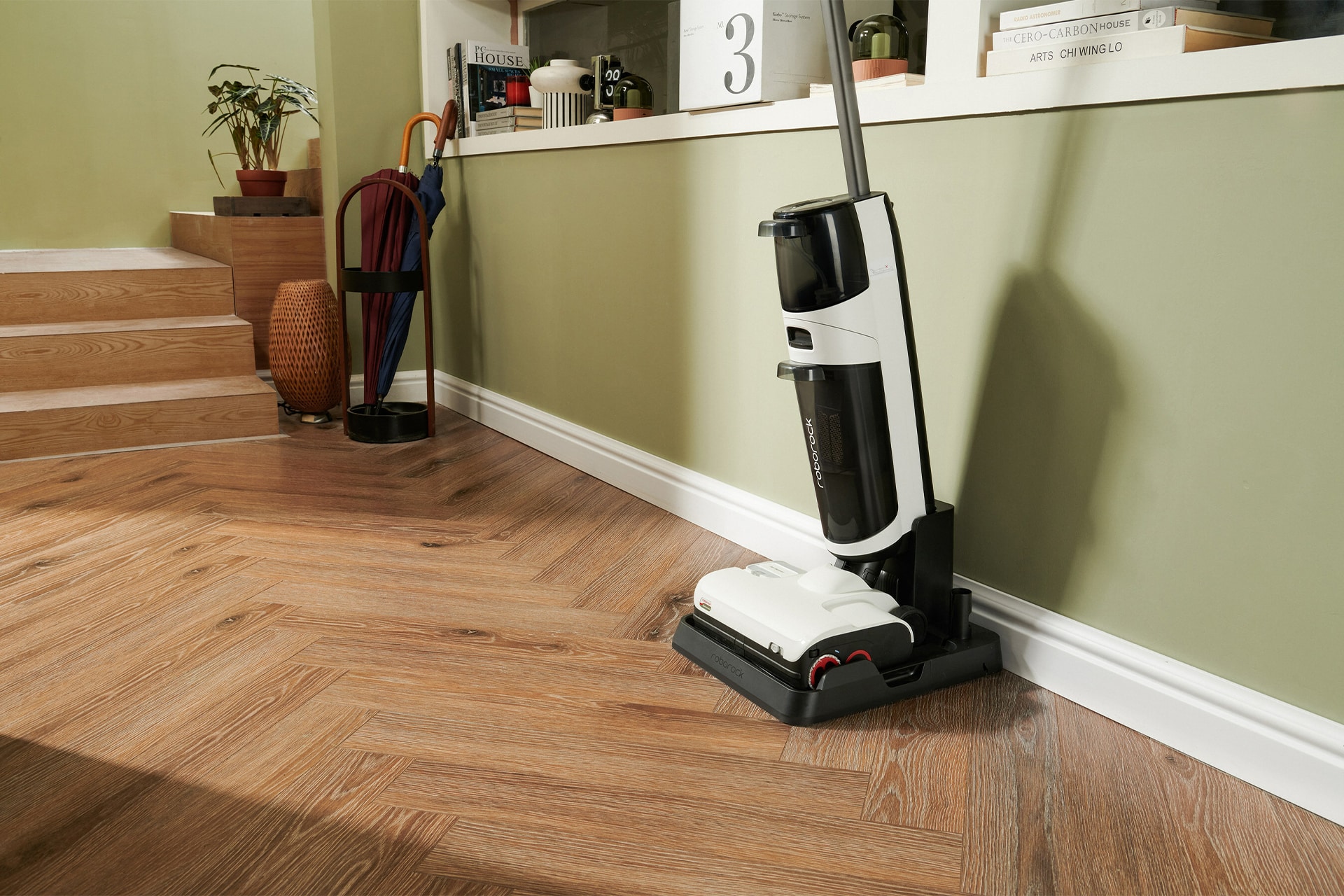 The Roborock Dyad Pro has:
Powerful Wet Dry Cleaning: The Dyad Pro uses DyadPower with 17,000Pa suction to vacuum and wash at the same time. The company asserts it has a controlled and flexible deep clean with the ability to get into small corners and difficult areas of the home as cool as 1mm to the wall. The Dyad Pro also intelligently adapts cleaning power, water flow and the dispensing of cleaning solution.
Automatic Self-Maintenance: The Dyad Pro will automatically clean its rollers using bi-directional motion when docked.
The Dyad Pro will be available for purchase on Amazon and Roborock's official store in the United States beginning in January 2023 for an MSRP of $449.99.
"Home cleaning appliances such as robot vacuums and wet-dry vacuums are increasingly sophisticated, but cleaning effectiveness can still be a hit or miss. With the S8 Series and the Dyad Pro, we are introducing complete, one-stop solutions to customers around the world," said Richard Chang, founder and CEO of Roborock.
He continued, "The S8 Series uses the most powerful cleaning system we have developed to date on a robot vacuum, paired with the ability to maneuver around objects and maintain itself, customers can now enjoy a more hands-off deep clean than ever before. While the Dyad Pro brings wet-dry cleaning up a notch with unmatched cleaning power, intelligence, and self-maintenance options."