GreenPan, known for ceramic nonstick cookware, has launched its first line of electrics which includes a new generation of nonstick and non-toxic coating.
The new electrics line features Thermolon Volt, a coating made to bring ceramic nonstick to countertop products. Free of PFAs, PFOA, lead and cadmium, Thermolon Volt was designed to withstand the strain of modern appliances with a diamond-infused ceramic nonstick that won't break down and cleans easily, according to The Cookware Company, GreenPan developer and marketer.
Premiere Essential Family-Sized 6-Quart Capacity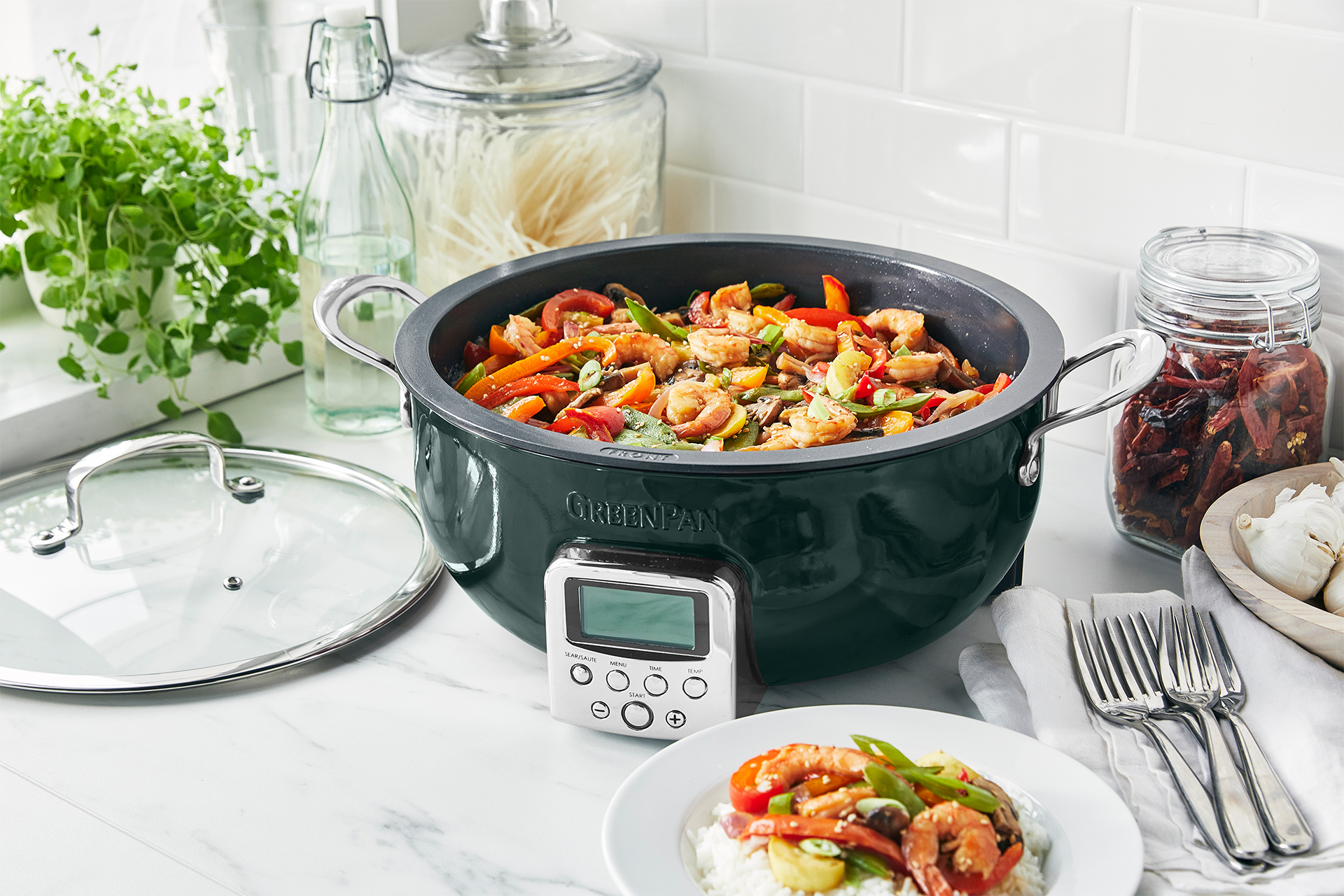 This family-sized pan has high sides made to eliminate splatter and a tempered glass lid for clear views of what is being made. A backlit LCD display contains 11 preset modes including stir-fry, sauce, soup, steam, simmer, sear/sauté, white rice, brown rice, grains, warm and manual.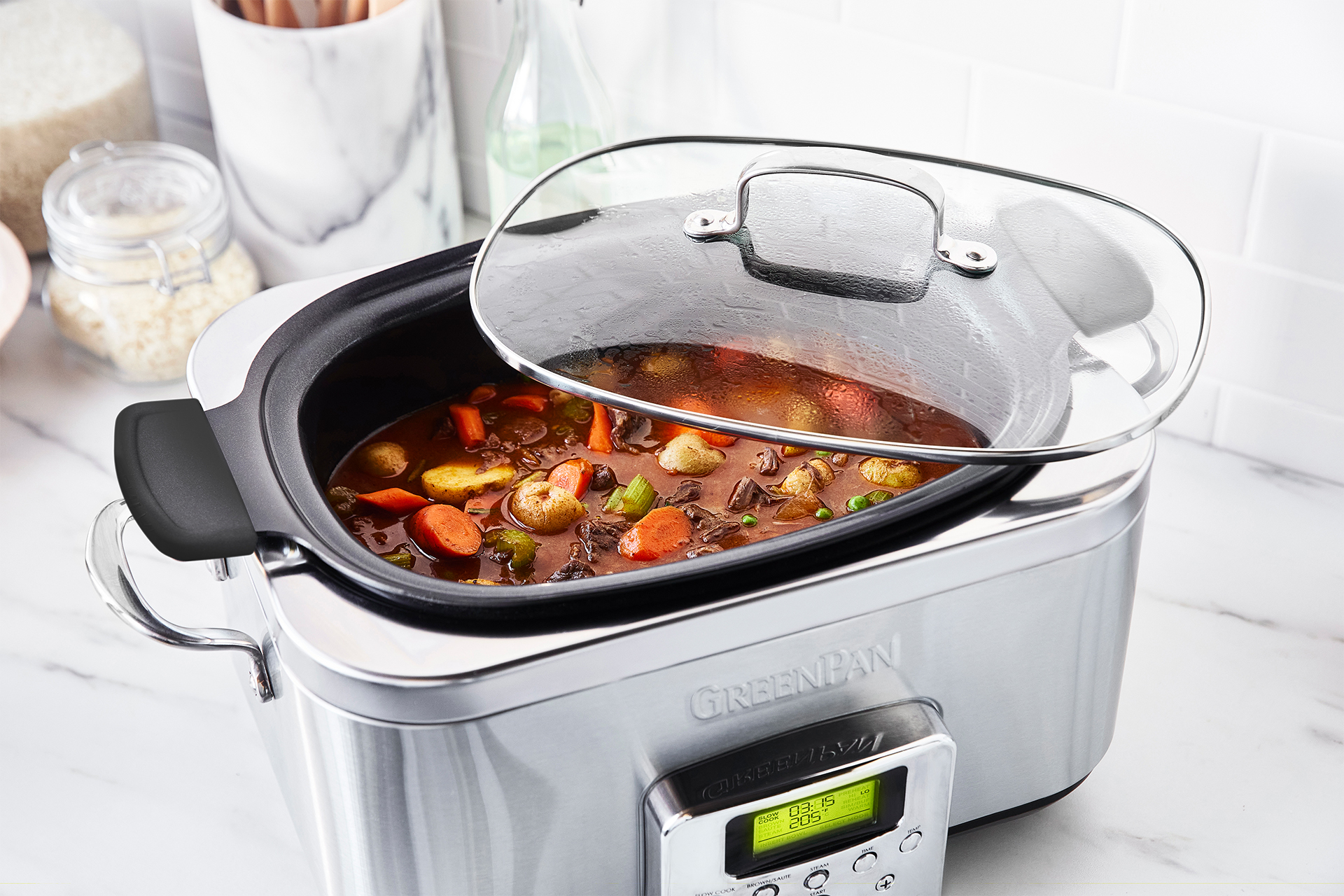 This 6-quart slow cooker has a removable, extra-deep aluminum pan with silicone handles designed for comfort when adjusting or moving the pot. The eight modes—brown/sauté, slow cook, high, low, warm, reheat, steam and simmer/buffet, are controlled with one touch on the LCD display.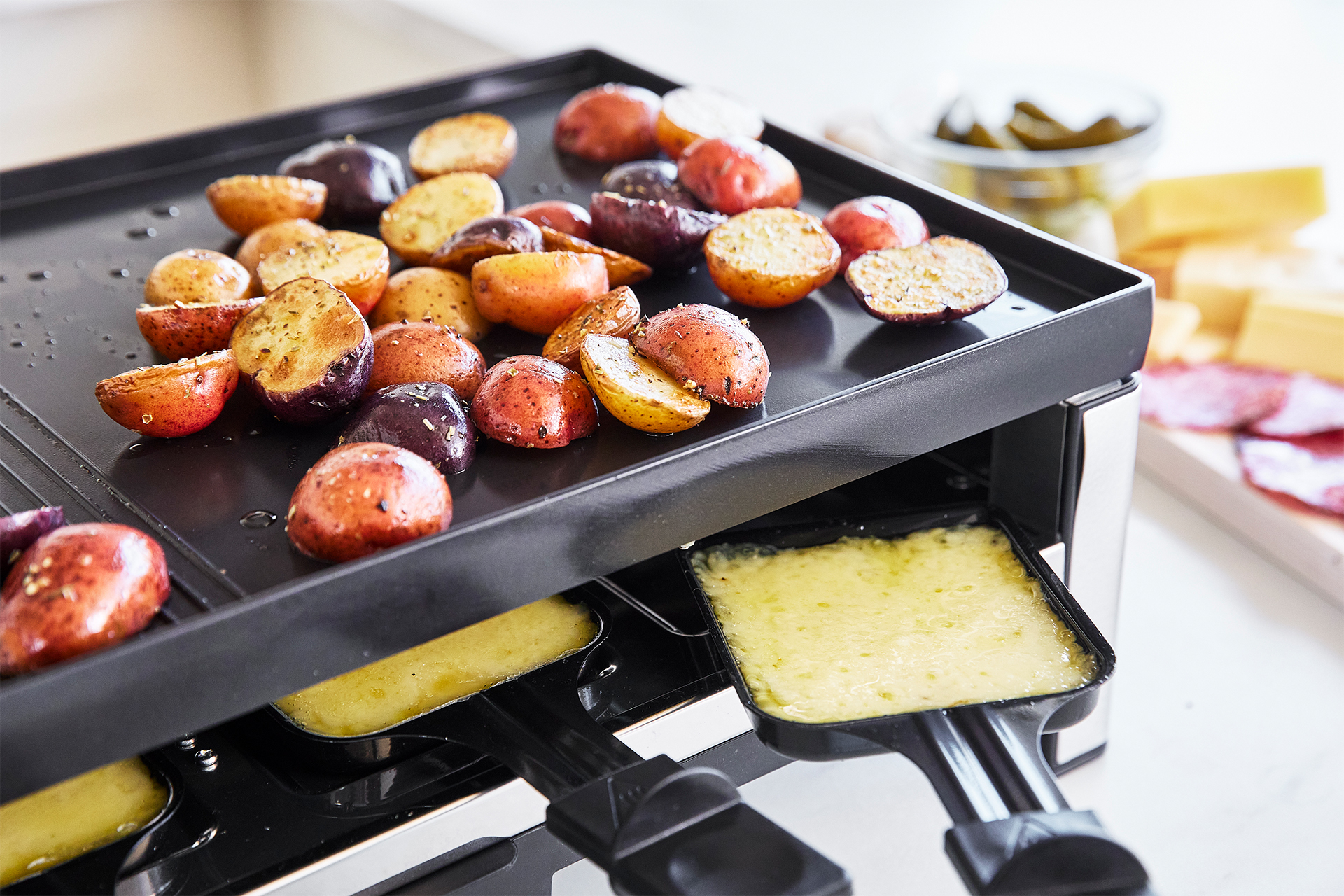 Created to be ideal for entertaining, brunch and parties, the reversible plate has one grill and griddle side that reverses to a side with individual pancake slots. Mini pans below the griddle surface can be used for melting cheeses, chocolates and more, while the eight included nonstick spatulas allow multiple users to participate in cooking.