Gift cards have become a driving force in the holiday season, but they also are evolving and generating new ways to help givers provide something meaningful for recipients.
The success of the payment method has spawned new cards that can be used at multiple businesses and websites and new gifting options that don't require cards at all. However, the gains made have attracted unwanted attention, and anyone involved with gift cards should keep in mind that fraudsters are always active. As such, businesses offering cards may need to consider how to deal with security issues.
In its post-holiday research, Blackhawk Network, which provides prepaid products and payment services, noted that 60% of survey respondents said they had received a gift card in the year-end celebratory period, either in physical or digital form. Of recipients, 58% said they plan to use most of their gift cards between January and March and 82% say they will use them in the first half of 2023. Not only that but 89% of gift card recipients said that they planned to spend more than the value of their gift card. Then, 23% of recipients received a gift card to a new brand or merchant that they had never tried before, potentially introducing new customers.
Gift cards have multiple benefits for consumers, according to Blackhawk, even some that might not seem obvious. In one case, 54% of survey respondents agreed that purchasing holiday gift cards helped them stick to their gifting budget. In addition, 70% of consumers leveraged sales, deals and/or promotions using gift cards while shopping for the holidays this year.
Previously released Blackhawk research suggests that, because consumers are more comfortable than ever mixing their shopping between in-store and online, retailers have an opportunity to address hybrid consumer spending through gift cards, not only with regard to what they give to friends and family but also what they use for themselves. In the research, consumers said they do hybrid shopping the most in apparel/footwear, at 35%, home goods, at 31%, personal care & beauty, at 29%, and grocery, at 19%.
At the same time, retailers should also prepare for the next generation of gift card users, who are even more open to new forms of purchasing. A lot of people no longer carry cash or only carry small amounts so having gift cards can conveniently supplement their debit/credit spending while ensuring that shopping doesn't turn into budget busters.
Blackhawk noted that 58% of consumers surveyed report that they purchase self-use gift cards. For self-purchasers, the main reasons to carry gift cards include speedier checkouts, for 53%; to take advantage of promotions/discounts/points as they are offered, for 45%; and to use as a form of cash for digital purchases, for 40%.
Gift card holders, of course, can be flexible in their purchasing, with up to 90% of consumers willing to spend more than the dollar amount on the gift card. On average, Blackhawk pointed out, consumers will spend $51 more than the value of a $10 gift card and up to $106 more than the value of a $500 gift card as they shop more expensive than they might otherwise and pick up additional items.
The various gift card benefits seemed to outweigh factors in the market that might have told against gift card sales during the 2022 holiday season.
"It was a very good season for gift cards," Steve Dekker, Blackhawk's managing director, The Americas, told HomePage News. "We were a little worried that people were going to go out and buy heavily discounted merchandise and not buy gift cards, but we saw really good sales."
Of course, Blackhawk wasn't the only enterprise tracking gift card effects in the holiday season. In early December, market researcher Numerator announced that 60% of shoppers it surveyed expected to purchase some sort of gift card in the holiday season. Amazon was most mentioned, identified as the gift card of choice by 35% of consumers, followed by Target, at 20%, restaurants, at 19%, Walmart, at 18%, and credit card gift cards, at 18%. Amazon gift cards came in as the fourth most popular choice among those purchasing behind "all gift cards", at 60%; apparel, at 47%; and toys and games, at 46%.
Indeed, in selecting gifts for the holiday season, 48% of shoppers said they were more likely to give gift cards versus prior years, a Mastercard survey found. In the survey results announced in mid-December, 63% of respondents said they were more likely to purchase a gift card/prepaid card this year rather than a physical or experiential present, and 41% said gift cards were the top item on their own wish lists. When it comes to parents, more survey respondents said they would give gift cards at 21% more than any other present. Gift cards also came the top choice for siblings, other relatives and best friends, all at 23%, as well as coworkers, at 16%, and clients, at 12%.
Changed Attitudes
The idea that gift cards might be inferior presents has gone by the wayside, Dekker said. Nowadays, many consider them superior gift choices.
"In early days, the knock on gift cards was that they were impersonal, and we hear less of that each year," Dekker said. "In Blackhawk research, gift cards are number one, the most liked gift."
In this era of the endless aisle, most consumers are used to looking for and finding exactly what they want, sometimes without even knowing what that might be until they look over the options available in a particular class of goods. In a similar manner, gift cards allow shoppers to get what they really want without having to return a present. For the retailer, in addition to what sales they ring up, gift cards can potentially cut some burdensome returns.
How consumers use gift cards has changed, too. For instance, as has been the case with registries where people today can chip in for big-ticket items, several people can purchase gift cards for a purpose, for example, to help someone or a couple moving into their first apartment purchase a sofa or bed.
Various consumer groups respond differently to gift cards, giving retailers a chance to target their sales. Take luxury shoppers, for example. Saks released a study of luxury shoppers and in it, 69% said they planned to give gift cards, more than said apparel, at 64%, and hobby items, at 51%.
Another benefit of gift cards, Blackhawk maintained, is the connection with younger shoppers. Gen Z shoppers, for example, are more likely to use shopping as retail therapy, at 38%, when compared to other generations, at 23% on average. Gen Zers are most likely to purchase self-use gift cards, with 18% saying they use gift cards as cash for digital purchases and more than 10% reporting they purchase self-use gift cards because they don't have a credit or debit card. Much of Gen Z is under 18, which limits available financial resources, but those younger shoppers are getting in the habit of using gift cards as a kind of cash. Odds are that at least some will maintain the habit of holding onto gift cards whether to use as a form of cash or to use when favorite retailers are having sales or other promotional events. As for receiving gift cards, a separate Blackhawk study of Gen Z graduates found that more than half plan on spending gift cards they receive on something already needed. The favored gift card categories among study participants were Visa/Mastercard, gaming, fashion stores, restaurants and mass merchants.
Retailers recognize that gift cards are growing in popularity, and they're making them a more prominent part of holiday and other promotional events.
For its part, Amazon announced that it has added additional gift card benefits. Customers can now contribute to Gift Card Funds for friends and family using Amazon Holiday Gift List.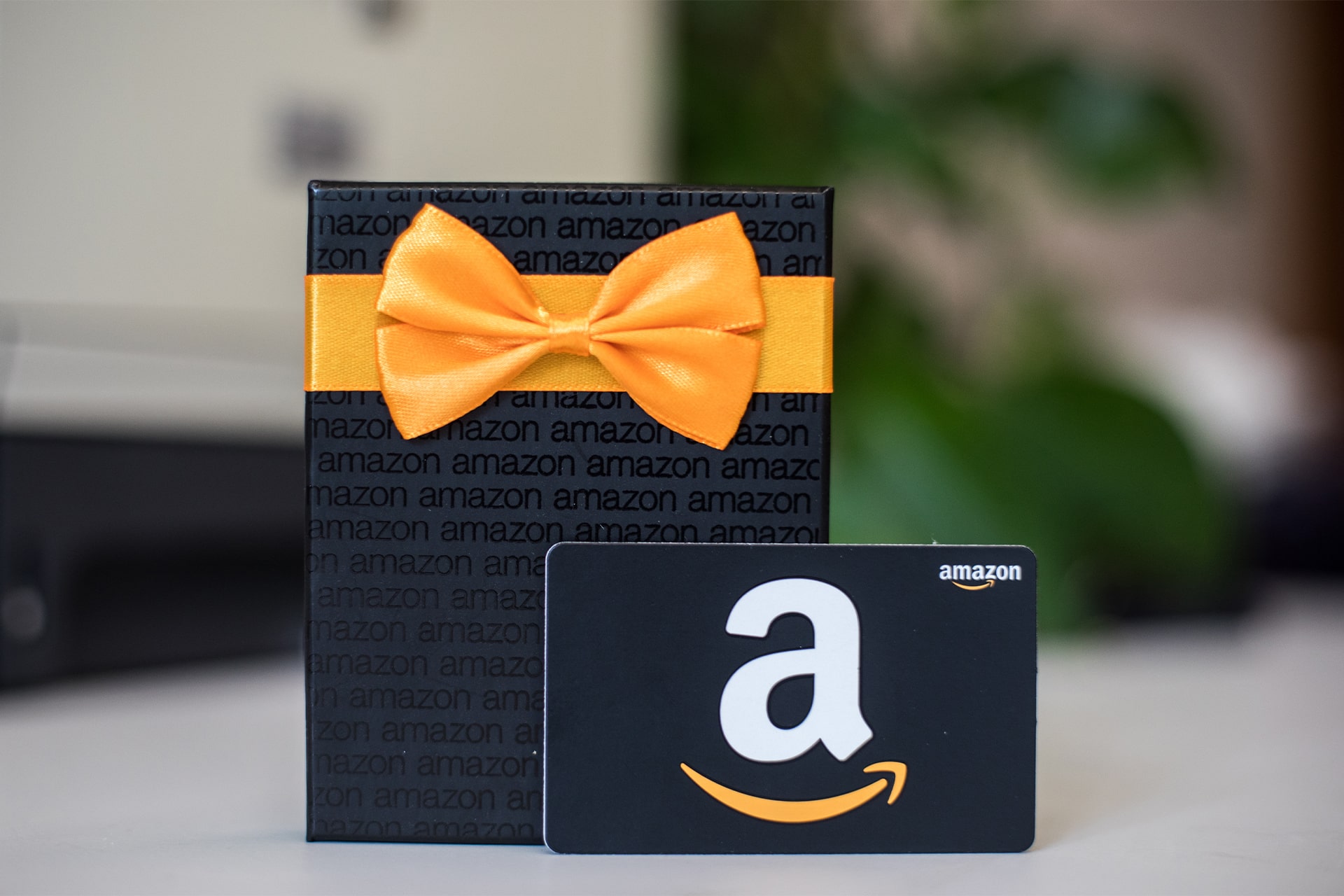 Recipients can use them immediately or over time for anything from supplies for their favorite pastime, everyday essentials or anything else across the Amazon assortment. Gift givers can select any value they want to contribute and don't pay additional fees. Amazon also offers a variety of specialty gift cards ranging from Twitch cards, encouraging consumers to interact with the company's streaming service, to Hanukkah cards. During its Prime Day event this summer, Amazon offered up to 25% off its own gift cards and a selection of other brands including Airbnb, Grubhub, Old Navy, and UberEats.
Amazon isn't the only retailer fitting gift cards into major marketing moments. For example, The JCP Live Holiday Spectacular, an early December Facebook promotional event, offered a performance, game-time and a Q&A with the Backstreet Boys. Every 10 minutes during the event, select members of the Facebook audience who were engaging in the comments got surprise gifts, gift cards included. In addition throughout the show, the retailer delivered surprise $50 JCPenney gift cards to select audience members.
In another example, Kohl's encouraged shoppers to check out its new gift list-building tool, designed to help them curate and share gift ideas by putting up $25,000 in gift cards as rewards parceled out to customers who created and saved their lists. Each list builder got a chance at part of the pool, distributed as a $250 gift card per winner. In addition, those who shared their gift list on Instagram, Twitter or TikTok with the hashtag #KohlsBuildAListSweepstakes, earned 10 additional entries.
In taking another twist, BJ's Wholesale Club offered a $500 Disney Gift Card at a discounted rate of $474.99, good across select Disney operations, including resorts, as part of its WOW Days promotional event in July.
So retail promotions using gift cards extend beyond the holidays into a variety of promotional events. Indeed, gift cards suit not only holiday and retail promotional events but occasions as well.
In the 2023 IHA Occasions Report, a significant proportion of shoppers said they would more like to buy a gift card for multiple major events in their lives and the lives of their families and friends. For example, a third of respondents to the consumer survey that was the basis for the report said they were more likely to give a gift card than a specific present for a wedding occasion. Even on the low end, a quarter of respondents said they were more likely to buy a gift card for a baby shower. On the high end, 53% of respondents said they were more likely to purchase a gift card for someone heading to college. Although younger consumers seem to have an affinity for gift cards, it's adults over 35, and especially adults 45-64, who are most likely to purchase gift cards for occasions. There is some tendency in the survey for more educated consumers to give gift cards for life events. However, the correlation between income and gift cards was stronger, with the wealthiest households the most likely to give them.
New Approaches
The gift card proposition itself is changing and in multiple ways. MasterCard is among those gift card providers who have begun offering consumers gift card variations that include contributions to organizations that support wildlife and sustainability. Each Mastercard Wildlife Impact gift card purchase generates a $1 donation to Conservation International. They can be purchased online via the Mastercard and the Conservation International websites.
The Internet is creating new opportunities for gift cards and other methods of payment that provide recipients with a choice in selection. Blackhawk, for example, has its own gift card website. On giftcards.com, consumers can purchase multi-brand and themed gift cards as well as those good at retail, restaurant, hospitality and travel operations, so they can choose where they spend the balance. Blackhawk points to research indicating that 43% of shoppers feel gift cards are most thoughtful when they provide a choice. Among the options that offer more choice are a suite of multi-banner cards that feature popular brands together across top-selling categories on a themed gift card. Recipients can redeem multi-banner cards at any or all of the brands featured. Blackhawk offers multi-banner gift cards that consumers can purchase in denominations from $20 to $500.
Themes include Retail Therapy, a card good at Ulta, lululemon, Wayfair, Gap, Macy's and Nordstrom Rack. The Blackhawk site offers Visa and Mastercard gift cards as well as e-gift and gift by mail and brand card designations for consumers to check out. They also can choose by category including dining, travel, gaming, beauty, home DIY, apparel, wellness, grocery and gardening. Categories also include gift cards that return 3% to charity partners. As recently featured, a Make-A-Wish gift card could be used at Macy's, GameStop, Claire's, Petco, Topgolf, Build-a-Bear Workshop and Under Armour; while the Feeding America gift card could be used at The Cheesecake Factory, Outback Steakhouse, Bonefish Grill, Subway, IHOP and Carrabba's.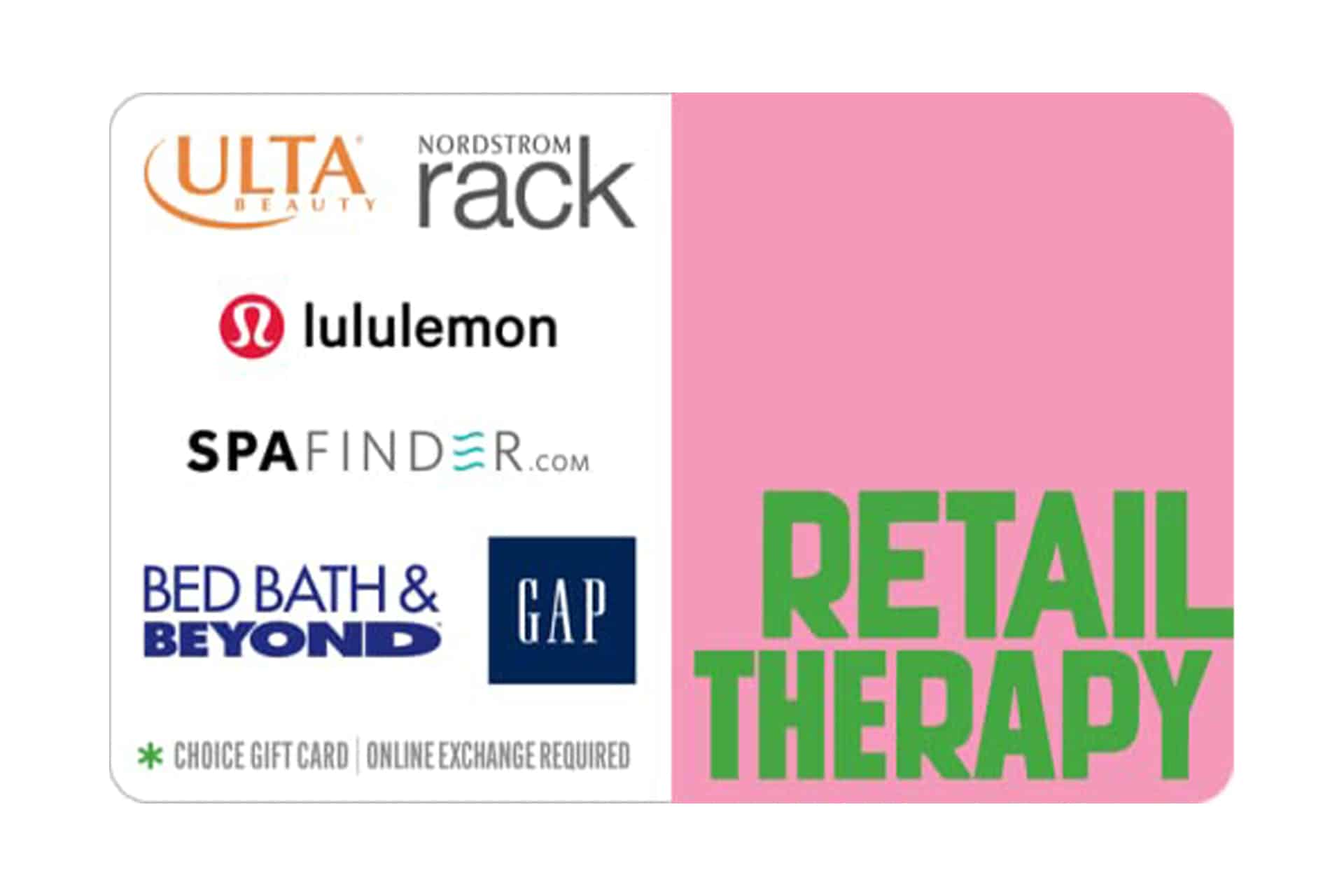 An interesting aspect of gift cards is their tendency to shift along with consumer needs, Dekker said.
During the Great Recession, consumers shifted gift card purchasing from aspirations to needs, which helped boost the popularity of supermarket cards, for one. The shift also began to incorporate gift cards that encouraged recipients to splurge on themselves at a time when people might not do so on their own.
Dekker noted that the COVID-19 pandemic prompted a shift to gaming card purchases and those that do-it-yourselfers could use in the redecoration and remodeling of homes, a common practice during movement restrictions.
Retailers have a lot of opportunities to use gift cards to drive business, Deckker said. Gift cards can drive traffic, get consumers to try new stores and act as a reward that doubles back on the business giving them as part of deals, including the more common promotion where a certain purchase amount generates a gift card reward. Beyond that, gift cards hooked to loyalty cards can be vehicles for customer retention.
New Dimensions
Although best known for its work with consumers, Blackhawk also is in the B2B card business, where gift cards are often used as incentives and rewards meant to bolster job satisfaction and loyalty. Research by the company determined that Americans like it when they feel companies are rewarding them. So, 57% of respondents want to receive a reward at the end of the year from their employer and of that percentage, 84% want prepaid and gift cards.
Snappy.com moved in the opposite direction from Blackhawk but for much the same reason: serving customers who are looking for new and convenient, easy-to-give gifts. Snappy, a gifting business originally developed as a B2B incentive business serving corporations, has recently expanded to include Snappy Lite for small businesses that want to send gifts to employees and customers and Snappy Gifts for consumers.
The SnappyGifts launch, which occurred in October, placed the company into the $280 billion consumer gifting market, it pointed out, and offers consumers access to the company's curated and customizable product assortment. Of course, launching on the threshold of the holiday season was not an accident.
Even as the company launched into the consumer market, Hani Goldstein, Snappy CEO, and co-founder pointed out, "Seven years ago, Snappy was created with the goal of making it easier and more joyful for everyone to show appreciation, celebrate special moments, and spread smiles through fun, personal gifting experiences. We are proud to play a role in sharing moments of gratitude with all of the people who deserve it most."
The snappygift.com site is curated in a variety of ways. Consumers can select from Holiday Gifts and Cozy Gifts, for example. Cozy Gifts include everything from a ZTECH Portable Heater to a Conair Heat Sense Pedicure Foot Spa. The gift giver sets a budget and the recipient gets an email or text that includes digital gift wrapping, effectively a colorful graphic, and a link that will provide the array of curated choices. The sender can include a message and it should go out immediately or at a later date. Then the recipient receives the message and chooses a gift or gifts. Snappy then sends it out, and shipping is included in the price.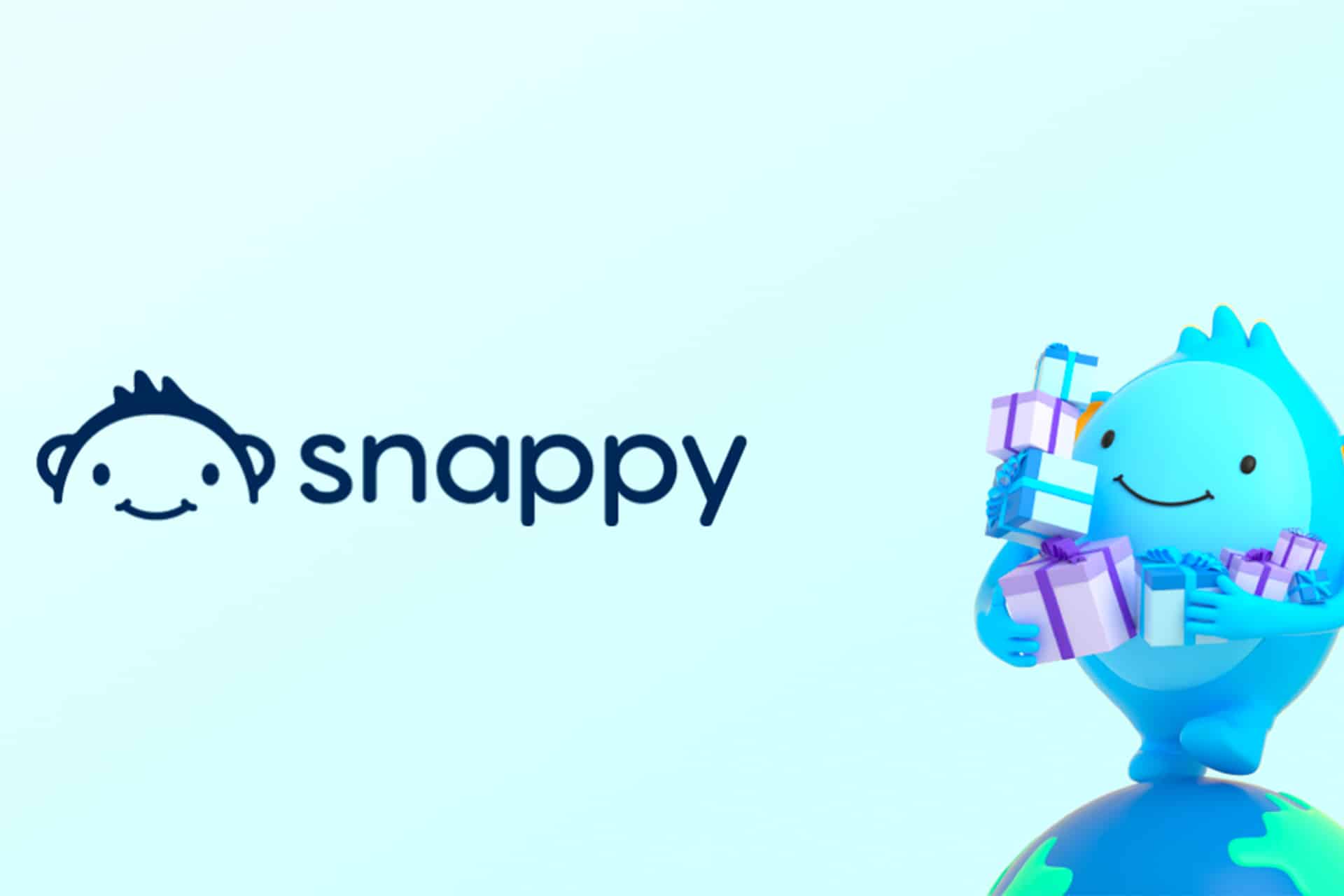 Other categories available include New & Noteworthy, Tech and Electronic, and Popular, which offers products from trending categories and so items such as a Wyze Cam Pan V2 Security Cam, a Bella Pro Air Fryer and a UV Electric Toothbrush with Charging Station. Other gifting designations run from Him and Her to Dad and Mom, Kids, Babies, Teens, Grandparents, Friends, Teachers and even Bosses as well as Cooking, Beauty, Health & Wellness, Tea & Coffee, Pet, Chocolate, Self Care, Home Improvement, Housewarming, Geek Gifts, Sustainable, Sympathy, Birthday and Thank You. The age designations include not only Teen but also College Students, Ages 3-5, Ages 6-8 and Ages 9-11. And that's only a partial list of the curations snappygifts.com offers.
Clearly, the gifting business, to which retailers have for some years now been devoting more attention and merchandising consideration, is seeing more innovation. In such a market environment, retailers and any company with a direct-to-consumer business may want to consider how to build off the acceptance and innovation in gift cards to create or refine a strategy that takes into account holidays, occasions and everyday needs of consumers who are getting more giving and receiving options. In Snappy research, 23.1% of consumers stated that they would be giving cash or gift cards to significant others during the holiday season while 43.1% would do so for family, 44.8% for friends, and 59.2% for colleagues. Certainly, the numbers suggest that significant numbers of gift-givers have determined that providing choice, rather than shopping for something that they can't be certain will gratify the recipient, can be a more personal expression of regard. For a lot of people, both on the giving and receiving side, a gift card is a better choice than asking, "What do you want?"
Fraud Challenges
With all the opportunities gift cards represent, gift card issuers should be thinking about the inevitable criminal intrusions into the business. Take bots, for example. Kasada, a company that provides defenses against advanced bot attacks, notes that criminals will target retailers directly and indirectly through their gift cards. On the retail side, for example, Kasada is helping retailers deal with Freebie Bots that automatically retail websites for mispriced goods and services, and purchase them at scale before the error is fixed, gift cards included.
Neil Cohen, Kasada CMO, told HomePage News that criminals target gift cards in ways that can cause retail losses and considerable consumer disappointment.
"One of the most popular types of gift card fraud is what's called credential stuffing, which is when attackers test thousands of stolen credentials and passwords to take over accounts and then steal the gift card information connected to each," he said. "Another type of gift card fraud is called 'cracking.' In this method, attackers use what's referred to as a brute force attack to test different combinations of gift card ID numbers in order to find valid ones. Once stolen, the attackers can either resell a working gift card ID on the dark web, allowing it to be purchased and used for less than the retail cost, or they use the gift cards themselves to purchase goods. Either method still drains the value of the gift card before it can even be purchased and used by the recipient, leading to unhappy consumers and retailers having to replace a drained card at their expense."
Cohen said bots act on instructions from criminals to undertake tasks in a way that allows them to seek out victims on a massive scale.
Conducting credential stuffing or cracking attacks is impossible to do manually. This is where the use of malicious automation such as bots comes into play. Bots enable attackers to conduct fraud quickly, easily and at a large scale. The kind of scale that is needed to test out millions of possible combinations, find correct IDs and then turn them into profits.
Neither credential stuffing or cracking attacks are new but they have become more sophisticated so the kinds of attacks they are launching have changed.
"These bots disguise themselves to appear like normal, human-driven website traffic," Cohen said "Because of this, traditional site defenses, such as rule-based systems like IP blocking, no longer work. Bots can hide behind residential proxies, they can use highly customized stealthy dev tools to conduct their automation, and there are even turnkey account cracking tools that make it easy for people without technical knowledge to conduct these attacks using bots."
He pointed out that retailers and suppliers that are offering their own gift cards are probably subject to bot attacks already without knowing it. Attackers are looking for money and anywhere they can make a quick profit.
"If they've ever experienced complaints about gift cards being pre-drained before use, or seen anomalies among their gift card purchasing and redemption numbers, then it's a solid indicator that they have a problem," Cohen said. "To address the issue, retailers and suppliers need to invest in an anti-bot solution that can identify and stop malicious automation, even when it attempts to disguise itself as human in order to access a website. A purpose-built anti-bot solution is different from application firewalls or IP blocking defenses; the latter have reached the end of their practical use, as they simply can't find and stop these bot attacks."
Everyone who issues gift cards needs to understand and stay current on their vulnerabilities.
"If gift cards, loyalty points, or any other kind of stored value are in use at an organization, then attackers are sure to have them in their sights. Because bots are being used to perform these attacks at scale, you have to remember that you're just a number and that the types of goods being sold or the cost of the goods is not a factor. It's very easy to fall into the trap of thinking that you're too small, or that the items you sell are not expensive enough to garner attention. Put simply, wherever there is the opportunity for profit, bots will be there."
Not only that, but they'll keep getting better at what they do.
"Bots continue to become more sophisticated every day," Cohen said. "They are constantly being adapted to remain hidden among human traffic and to beat any website defenses that are in place. If the defenses are easy enough to circumvent, then bots will find a way to do so. Attackers are driven by profit, and it costs them very little to conduct these large-scale gift card fraud attacks."
He added that gift card issuers need to understand first and foremost "that some of their gift cards have likely already been stolen and are currently being sold on secondary marketplaces. This is costing them revenue, and it can be a double hit on lost revenue when a valued consumer shows up with a drained gift card looking for the retailer or supplier to fix the problem. An anti-bot solution can reduce the risk of conducting automated gift card fraud, but also pay for itself by also reducing the amount of traffic a site experiences when attacked. Bots, even when hidden, can eat up a large amount of infrastructure cost for a retailer."
When considering an investment in anti-bot protection, retailers should understand that the adaptability of bots means they can get around static defenses. So, anti-bot solutions shouldn't rely on rules, but on reactions to attacks and should be quick in changing approaches to defense as bots evolve.
Even though bots can specifically attack gift card operations, Cohen says companies need to think broadly about malicious automated programs and consider the cost of responding and not responding.
"Regardless of whether a retailer is worried about gift card fraud, they should still proactively offload malicious automated traffic because it costs money to process the fake traffic, and it slows down the website experience for real users," he says.