This is the first installment of an exclusive HomePage News series examining the state of major home and housewares retailers entering the back half of 2021.
Read all installments of the HomePage News series: Big Retail Beyond 2021.
How major retailers Amazon, Costco, Home Depot, Kroger, Target and Walmart are emerging from the COVID-19 pandemic, after capitalizing on major advantages during coronavirus shutdowns affecting many rivals, is indicative of how retail is currently evolving and not necessarily a tale of smooth sailing.
The moves they are making will set the agenda for the year's end. Some initiatives will take a familiar form, including Walmart introducing an exclusive collection with another stalwart retail brand, Gap Home, featuring tabletop, decor, bed and bath products in time for back to school. Other times they will be more, if not completely, unique, such as Amazon readying a third-quarter introduction of entirely new platform that will allow retailers to take traffic engaged on its website over to their own online stores, which will be marked with Prime badges to signal that shoppers can get the company's fast and, for the most part, free shipping even the same day.
Although their post-pandemic prospects differ in the details, what all six share is the permission they received from authorities to remain in something close to full operation as essential businesses last year while COVID-19 stalked across the United States, even as key cross-channel competitors in the off-price and department store segments had to close their doors. Now, as retailers across the board have been emerging into full operation, how those six operations leverage the advantages they've enjoyed will have a telling effect and initiatives they've launched or accelerated will be major factors in the marketplace as it looks ahead to the holidays, even if subject to adaption or even abandonment down the road.
Big retailers are emerging from coronavirus pandemic-related restrictions with, for the most part, strengthened consumer relationships. And they are advancing their initiatives forcefully, investing the cash they generated during the coronavirus crisis in their accelerated and new initiatives. However, the diversity of projects and programs pursued are likely to create new operational challenges and require diligent management.
That being said, the marketplace as it unwinds from the limitations imposed by the pandemic offers abundant opportunity, with housewares being poised to enjoy a significant portion of it. Of course, consumers over the past 18 months or so have plowed money, including U.S. government stimulus payments, into their homes to make them more comfortable during stay-at-home mandates.
Evidence for the housewares sector maintaining momentum gained in the pandemic emerged in the first quarter.
Q1 Retail Sales Growth By Category
Source: The NPD Group, quarter ended April 3, 2021, versus comparable quarter in 2020
In the quarter ended April 3, noted Joe Derochowski, vp and home and home improvement industry advisor for The NPD Group, kitchen electrics category sales, as defined by the market research firm, gained 48%. Home environment was up 41%, personal care was up 24% and housewares was up 40% versus a 2020 period that was pre-lockdown, except for the last two or three weeks, and post-stimulus.
"So, the takeaway is, we started off the year really hot," he said. "My viewpoint, thinking about the food and housewares industry, is we'll be eating more meals at home, maybe not as many as in 2020 but more than in 2019."
Although people have begun to go out to restaurants, Derochowski said, the overall pattern of eating will continue to favor the housewares industry, as people visiting family and friends, in part to see how they've fitted out their homes, will balance restaurant trips.
Even the impact of workplace reopenings will be mitigated, not only because many folks will still work from home full or part time but also because those who are now in the habit of preparing their own breakfasts and lunches may be more inclined to brown bag. The brown bag is an opportunity as it will likely take the actual form of a cooler bag, a travel mug or like item. More than any recently acquired habits at work, though, Derochowski pointed out, as at least for the next few months many consumers will remain wary of contact with strangers and strange environments.
The pandemic may be waning, but a significant proportion of the public is holding out on vaccine inoculation, slowing its demise. In addition, consumers are more aware of health and disease transmission than before COVID-19 hit the U.S. So, many coronavirus-prompted behaviors and at least some restrictions are likely to remain in place at least through the end of this year.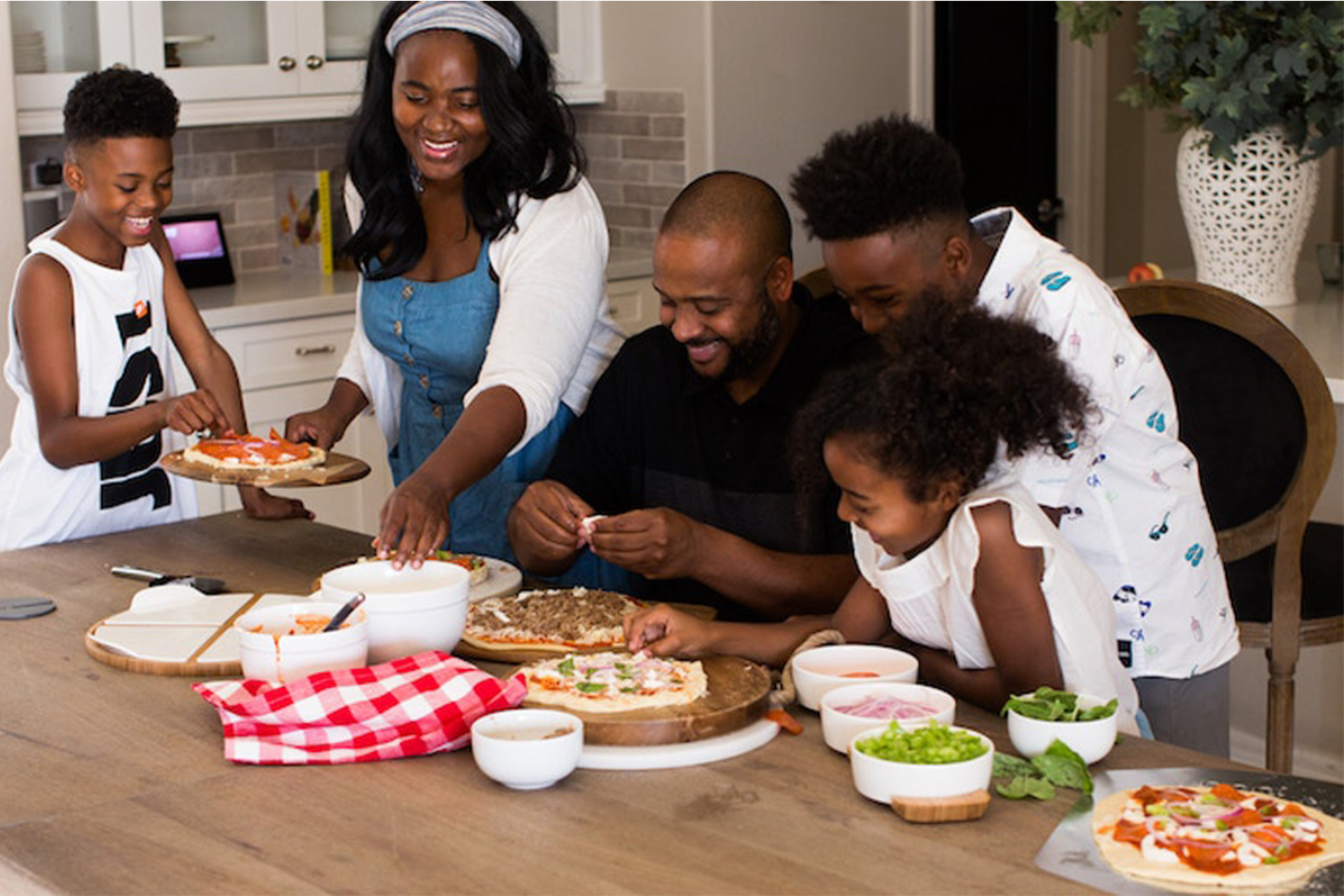 As a result, many market trends that benefited the home and housewares sector should remain in force well into 2022, Derochowski said, with even vacations for those anxious to get out and about likely to remain modest and local this year, given ongoing travel restrictions and concerns regarding unvaccinated travels, with children a special concern.
Still, consumers have demonstrated more optimism about the prospects for something near normalcy in the second half of the year. According to a Numerator study, 59% of consumers expect that Fourth of July to be the first normal holiday since the COVID-19 crisis began, which probably bodes well for consumer spending in the period leading up to the date including those housewares sector participants that provide so many necessary components of the customary celebrations.
Yet, as has so often been the case in the pandemic, any good news is generally shaded by a concern. A Morgan Stanley analysis suggested that, despite positive factors in the economy and consumer behavior, supply chain troubles hang over the second half of the year. In a Morgan Stanley Global Investor Weekly dated May 3, Lisa Shalett, chief investment officer and head of the firm's global investment office, raised a specific red flag, even as she commented on the better-than-expected progress on vaccinations and economic reopening, in the form of severe supply-chain imbalances.
Of course, supply chain difficulties have been haunting vendors and retailers through the spring, with beginnings earlier. But Shalett pointed out that they are leading to production delays that could put a damper on the jobs recovery and cause negative economic surprises and earnings revisions.
Another potential effect, she noted, could be profit-margin squeezes, a problem that can't be resolved by a stimulus if the economy stalls. Although investors drove up share prices and the economic recovery remained strong through the first four months of the year, Shalett warned that the stock market could be sensitive to disappointment, whether from supply-chain imbalances, higher prices, a lack of inventory and/or lost sales, which could hobble growth, which would have ramifications for the larger economy.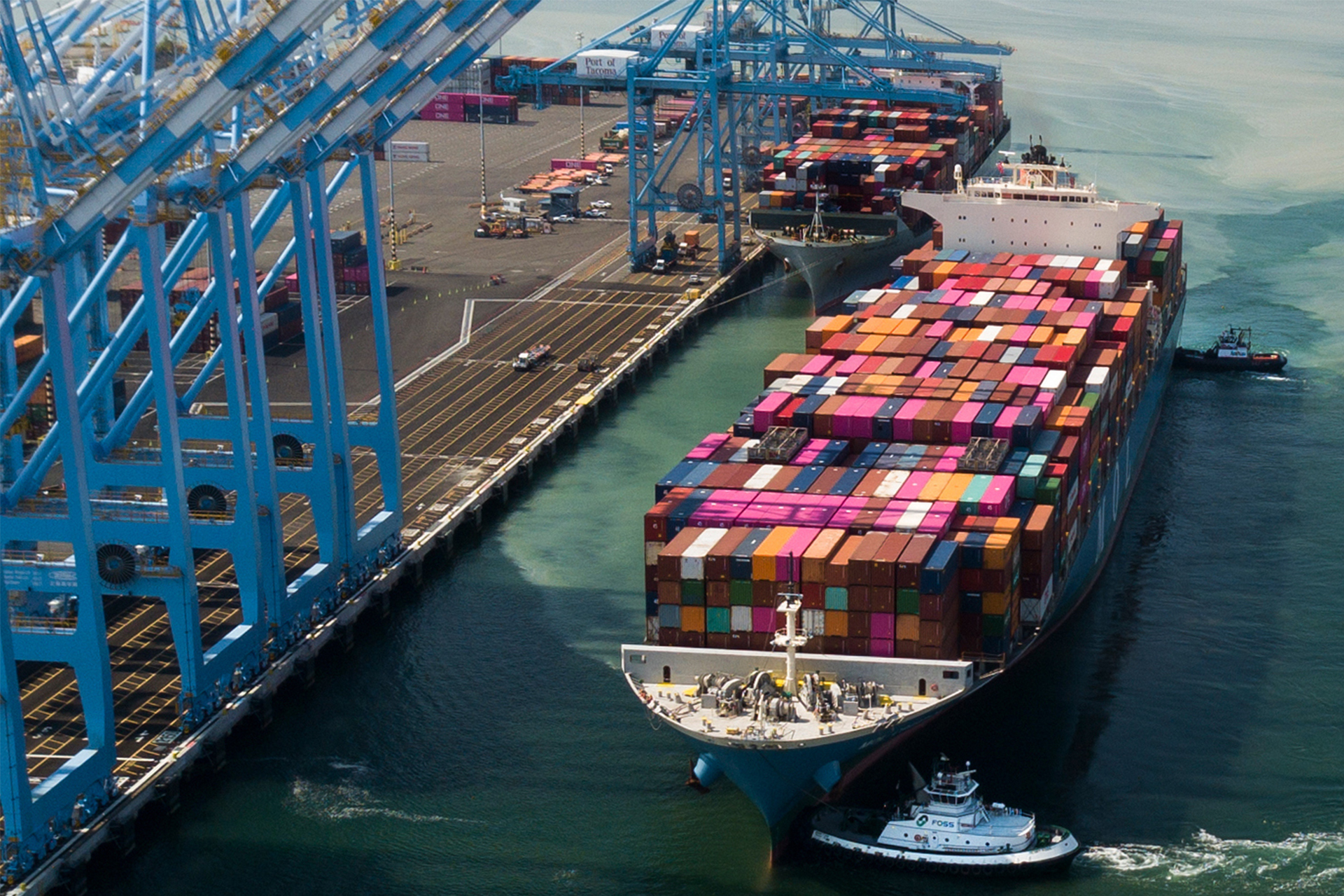 Beyond the macroeconomic concerns, retailers, even those most successful in the pandemic, have immediate challenges they have to confront.
As the coronavirus crisis winds down Mara Devitt, senior partner at consultancy McMillan Doolittle, said the foremost challenge facing major retailers and just about any business that could operate under COVID-19 restrictions is retaining customers won as the pandemic raged. So, a way to gauge how retail will fare is by looking at consumer shopping choices.
"Who is retaining customers?" she asked. "Consumer satisfaction, curbside pickup, how do we keep these things going? Chipotle determined that its most profitable order is one made online and picked up in store. The question is how do we incentivize, what are we doing to retain customers so they are not going back to their old habits?"
Customer retention may be the first challenge retailers face, as Devitt indicated, but it's important to consider how retailers approach the influence of the general economy, such as supply chain problems, and internal concerns, including cleaning up new programs launched or expanded in haste to deal with a coronavirus-hit market so that they enhance the bottom line. However, retention will be an early challenge not only as consumers reconsider newly acquired but also as offpricers, department stores and others hard hit by store closures ramp up efforts to win customers back.
"Who is retaining customers? Consumer satisfaction, curbside pickup, how do we keep these things going? Chipotle determined that its most profitable order is one made online and picked up in store. The question is how do we incentivize, what are we doing to retain customers so they are not going back to their old habits?"
-Mara Devitt, McMillan Doolittle 
Ethan Chernofsky, vp of marketing for Placer.ai, said traffic patterns at retail establishments are coming closer to pre-pandemic patterns, with less evident mission-type shopping, where consumers make fewer but deeper shopping trips to minimize contact with others. Yet he added a qualification when he pointed out that focusing on shopper visits or any of the other typically cited retail data points too specifically doesn't really tell the story of what is happening in the U.S. as the influence of COVID-19 gradually wanes. At retail, store visits today are part of a shopping range that certainly includes or is supplemented by store and curbside pickup, and delivery, with consumers balancing how they purchase based on specific needs and circumstances on various occasions.
"Tons of things have been shifted forever," he said. "The deepening omnichannel approach is a big piece of that. With all the ways consumers have to shop, looking at things in a myopic, tunnel-vision way doesn't work.
It's all part of a cohesive whole. So, it's not one thing, not just sales per square foot or just pick up as part of online sales – it's about taking a holistic perspective on how all of these channels work together."
Chernofsky is among the many retail sector observers who say COVID-19 didn't fundamentally change retail as much as accelerated existing trends in the market. He said it's important to look at trends in the emerging post-COVID reality from a broad perspective to get a sense of how retailers will be addressing consumers who are reevaluating how and where they shop as well as how retailers take capabilities that were critical in the pandemic and turn them the new purposes.
Rohan Thambrahalli, president and CEO of UpstartWorks, which provides service to brands operating on Amazon and other marketplaces, said the companies he works with saw tremendous growth in 2020 that has continued into 2021, but that demand coupled with supply chain troubles has been creating backlogs that are likely to continue through the end of this year, which could complicate holiday planning.
Not only that, but Chinese factories now look at Amazon as the preferred online retailer for their products and are pumping their own products directly onto its marketplace, which could create its own problems with more knockoff and counterfeit products entering the U.S.  with the surge. The increased activity of Chinese factories selling direct into U.S.-based marketplace operations also is making the supply chain an even tougher go for companies bringing goods in from China because of the competition for shipping resources. Not only that, but new products are hitting the market already backed up with huge numbers of reviews, which suggests the representations seen by soon-to-be-disappointed U.S. consumers were never authentic. Circumstances create a renewed challenge to Amazon and very likely other marketplace operators because dishonest manufacturers and exporters shipping product to the U.S. from overseas continually find new ways to evade efforts to combat their practices, Thambrahalli said. Even if Amazon is their preferred conduit, they will try to move product through any means available.
The challenge many retail vendors find themselves in today with regard to material costs also will impact the back half of 2021 and 2022, and not everyone is equally willing to help vendors.
"The retailers want more traffic and are willing to listen to these brands," Thambrahalli said. "They'll say, 'We know plastic is up 20% or 30%, so we'll work with you.' With Amazon, it's difficult to have that kind of discussion."
"The retailers want more traffic and are willing to listen to these brands. They'll say, 'We know plastic is up 20% or 30%, so we'll work with you.' With Amazon, it's difficult to have that kind of discussion."
– Rohan Thambrahalli, president and CEO of UpstartWorks
Still, Amazon is just as much a retail juggernaut as ever, and not only at retail, as its $8.45 billion MGM acquisition demonstrates. It continues to create opportunity for many companies.
Thambrahalli said, "The amount of revenue my brands do on Amazon is up 150% plus versus the prior year, and that was up."
So, Amazon will once again have a huge impact on the back half, as it did last year, when its decision to change the Prime Day sales event to October set the pace for the entire holiday season.
In the company's first quarter conference call on April 29, Brian Olsavsky, Amazon CFO, echoed the company's earnings press release when he said Amazon's Prime Day promotional event would occur in the second quarter. Speculation has it that the decision was based on boosting comparisons for this year's period versus the big gains Amazon had in last year's second quarter as shopping and movement restrictions associated with COVID-19 countermeasures kicked in and people turned to online shopping in virtual droves. Olsavsky didn't provide a date for the two-day event during the conference call, although June immediately seemed likely given the quarter ends that month and Prime Day marketing hadn't begun by the time of the conference call. He also didn't provide an exact reason why the Prime Day move happened this year after the 2020 shift from July to October, although he made passing reference to the Olympics and vacations.
However, he did say that Prime Day factored into second quarter guidance of 24% to 30% sales growth to between $110 billion and $116 billion and of operating income in the range of $4.5 billion to $8 billion versus $5.8 billion in the year-before period.
Overall Amazon net sales increased 44% in the first quarter year over year to $108.5 billion while net income increased to $8.11 billion versus $2.53 billion in the previous-year frame.
In its earnings release, Amazon made a point of the company's Counterfeit Crimes Unit continuing to work aggressively with law enforcement, industry associations, brand owners and academics to eliminate bogus products. It also touted the expansion of its Fresh grocery stores to four additional communities and other retail initiatives as well.
Amazon hasn't made a big deal of it yet, but it is signing up brands that are part of its Fulfilled by Amazon system to take part in the aforementioned new platform, Thambrahalli said. Not only will it more closely link Amazon and partner brands online, but it also will give consumers a new way to shop, one that's essentially curated by brand rather than an endless aisle exploration. Plus, the new platform is backed up by Prime delivery even when they order through the brand partner's site.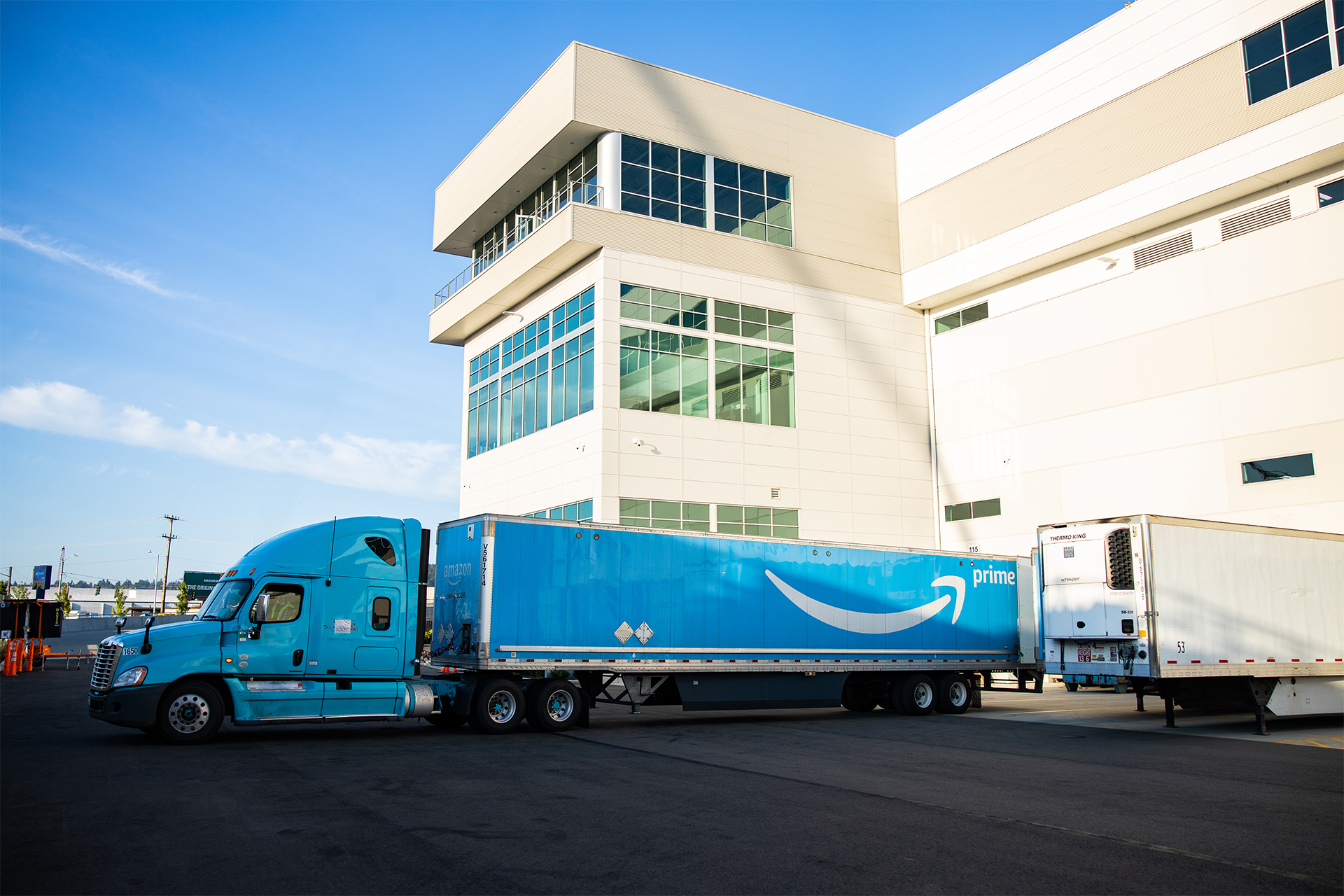 Patterned after Amazon's AWS model, where the company provides for online service even for its retail rivals, the new operation is certain to drive volume in the Fulfilled by Amazon system, one that the company has been reemphasizing at least for specific brands with which it wants to affiliate with on a closer basis.
"This is going to be a big disrupter as regards e-commerce," Thambrahalli said.
Amazon's recent efforts are just one example of how major retailers are emerging from the pandemic stoked with cash and anxious to compete. In their recent conference calls, and in the new initiatives launched over the past few weeks, key players have provided a view to how the emergence from COVID-19 restrictions and the buildup to holiday 2021 will play out in general. A look at the recent admissions and activities as per Costco, Home Depot, Kroger, Target and Walmart, a deeper view on Amazon and more on issues such as supply chain, the reopening of retailers shuttered during the pandemic and evolving consumer trends follows.