This week's Atlanta Market will showcase a wide array of home goods, including gourmet housewares, tableware, textiles and décor. The show at AmericasMart runs July 12-18 for showrooms and July 13-17 for temporary exhibits.
Scroll through the slideshow below for a preview of new products that will be on display in Atlanta.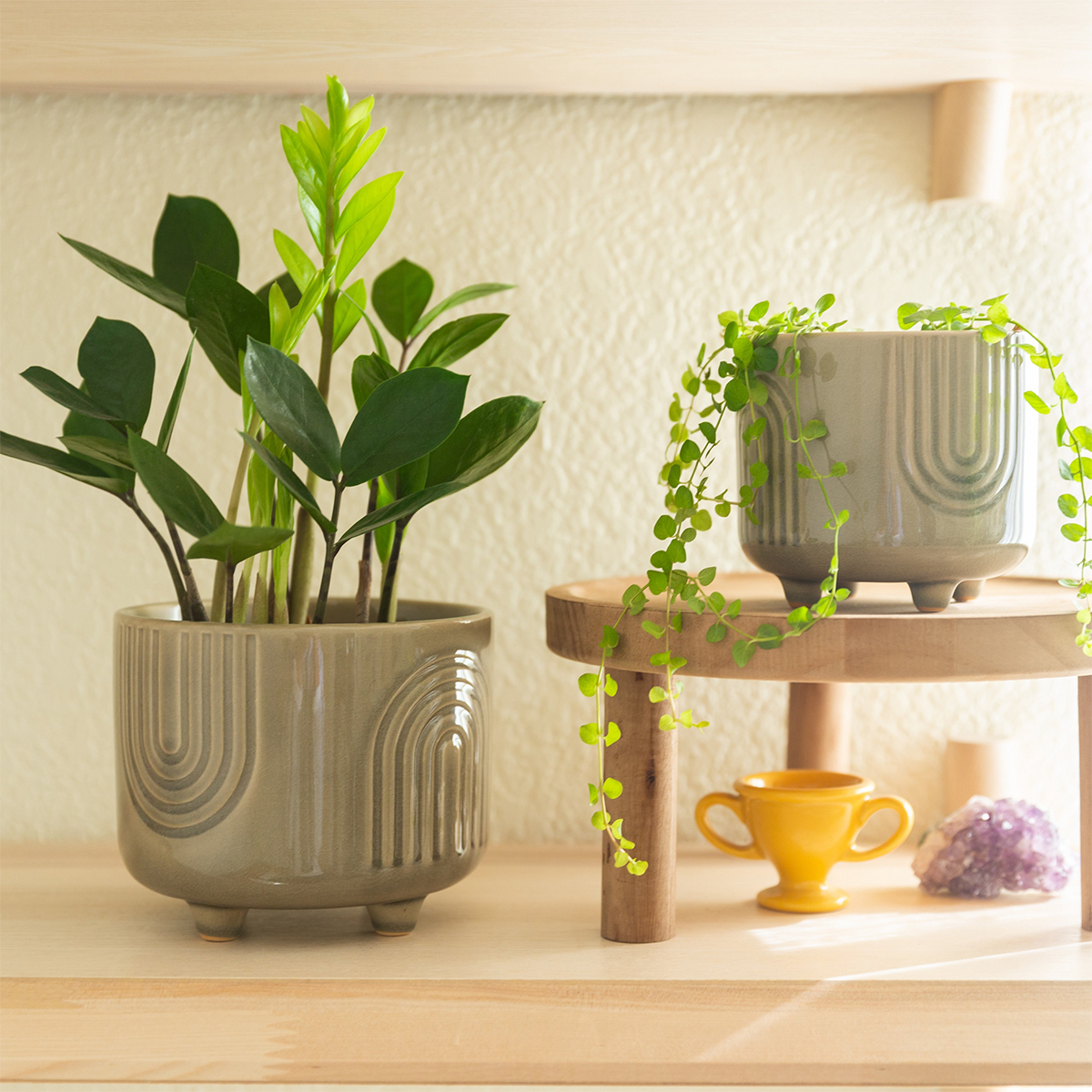 Flora Bunda Stand By Me Footed Planters
This set of two, 6" and 4.75", rainbow-footed planters is handcrafted by artisans. The planters are made of ceramic and painted olive, and designed to add chic nature to a living space and start a small garden indoors.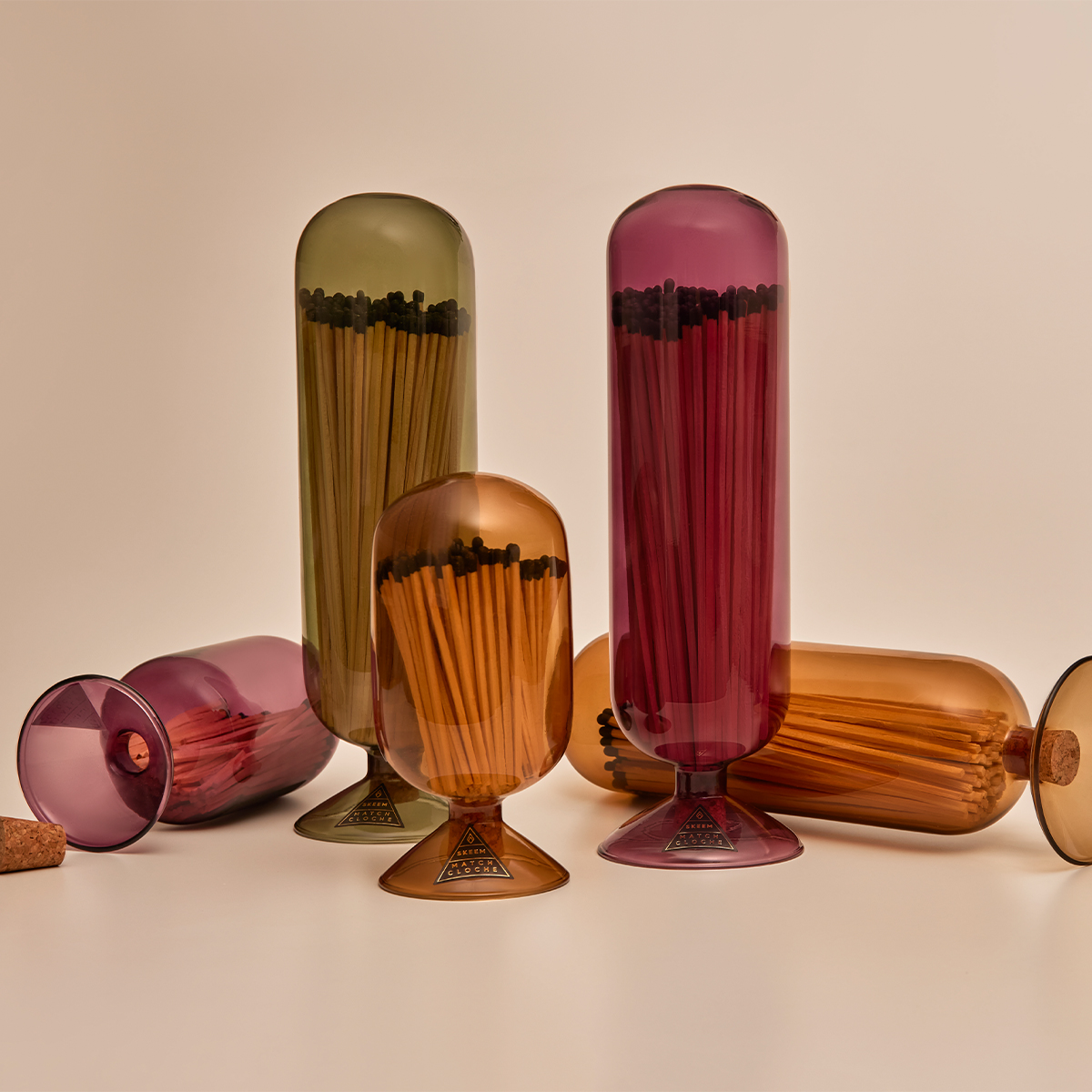 Skeem "Jewel" Match Cloches in Olive Amber and Mulberry
The "Jewel" Match Cloches are inspired by vintage glass domes used to protect emerging seedlings. The cloches are made from handblown glass with a cork fitted to hold the assortment of matchsticks and the striker strip on the glass was added for functionality. The cloches can be used for display on mantels, bookcases, side tables and more.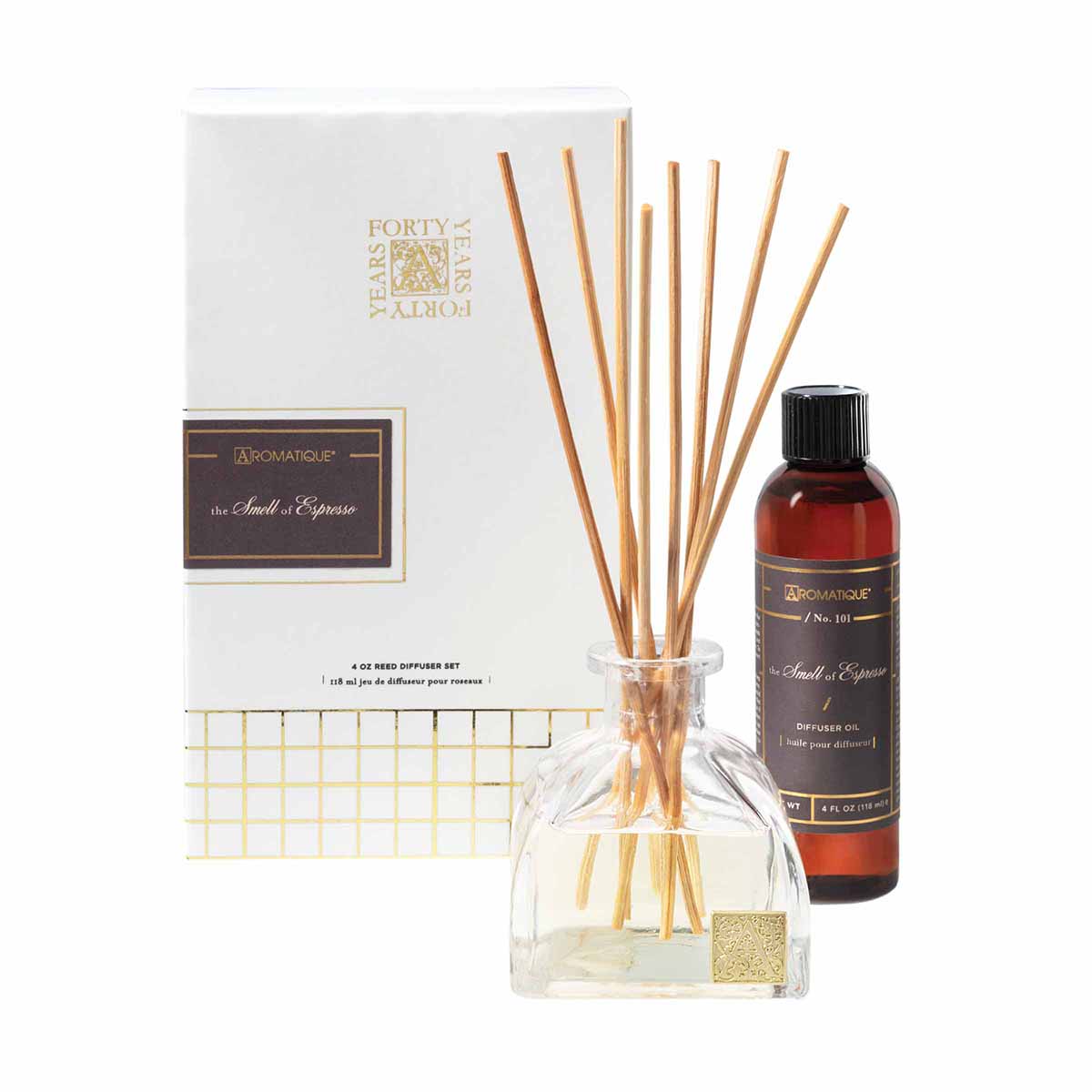 Aromatique The Smell of Espresso Anniversary Reed Diffuser Set
In honor of the 40th anniversary, Aromatique has launched a new decorative collection featuring the Anniversary Reed Diffuser Set. The diffuser set releases the scent of freshly brewed espresso mixed with chocolate, buttery walnut, vanilla and caramel for months at a time. The no-flame, fragrant accent includes 9.5" reeds, four ounces of The Smell of Espresso Diffuser Oil, and a square glass bottle with a decorative medallion.
The Smell of Espresso Anniversary Reed Diffuser Set has an MSRP of $40.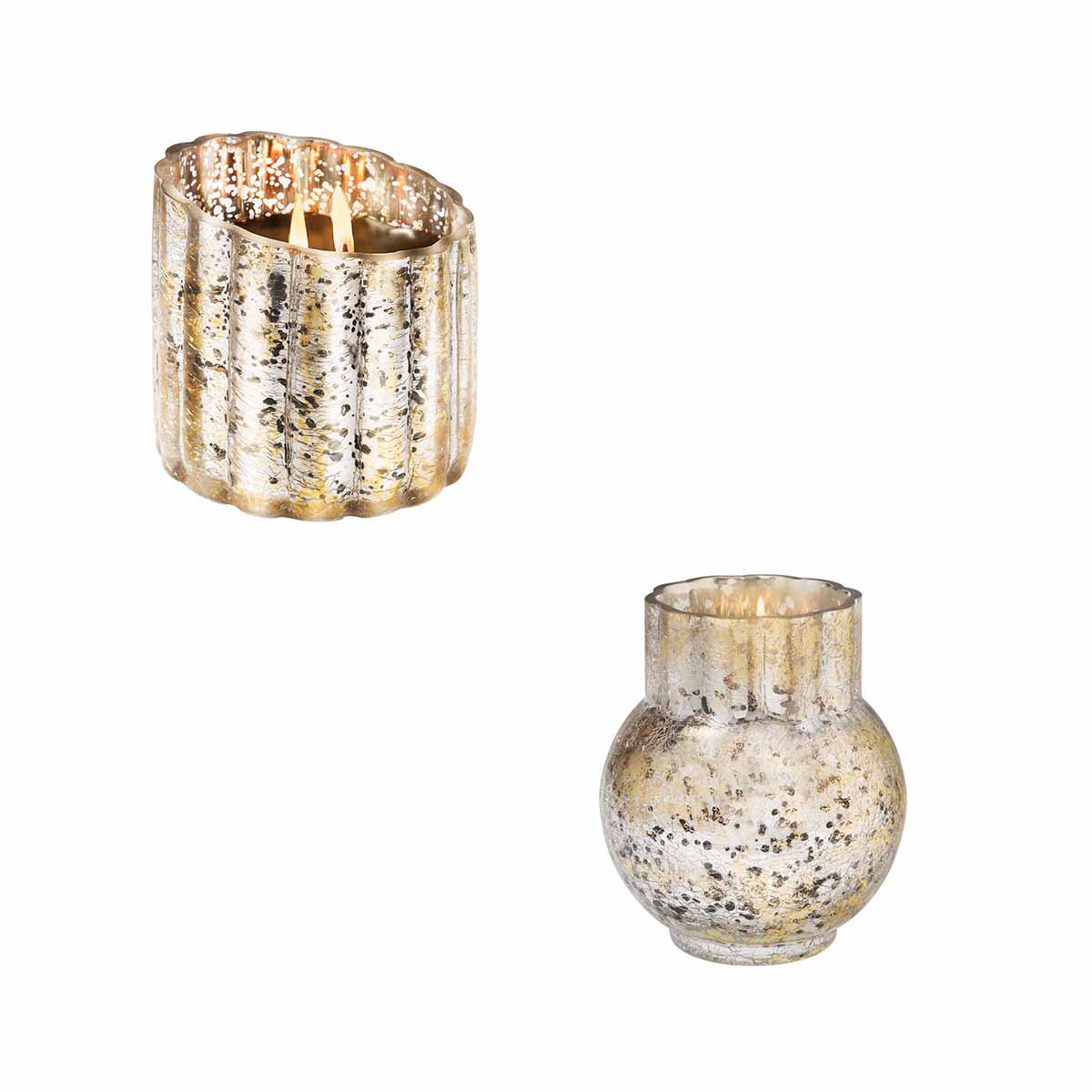 Aromatique The Smell of Espresso Metallic Candles
As part of the 40th Anniversary Collection, the Metallic Candles feature the Smell of Espresso fragrance of espresso, vanilla and roasted walnuts.
The Tilted Gild Metallic Candle has an MSRP of $42 while the Ornament Gilded Metallic Candle has an MSRP of $28.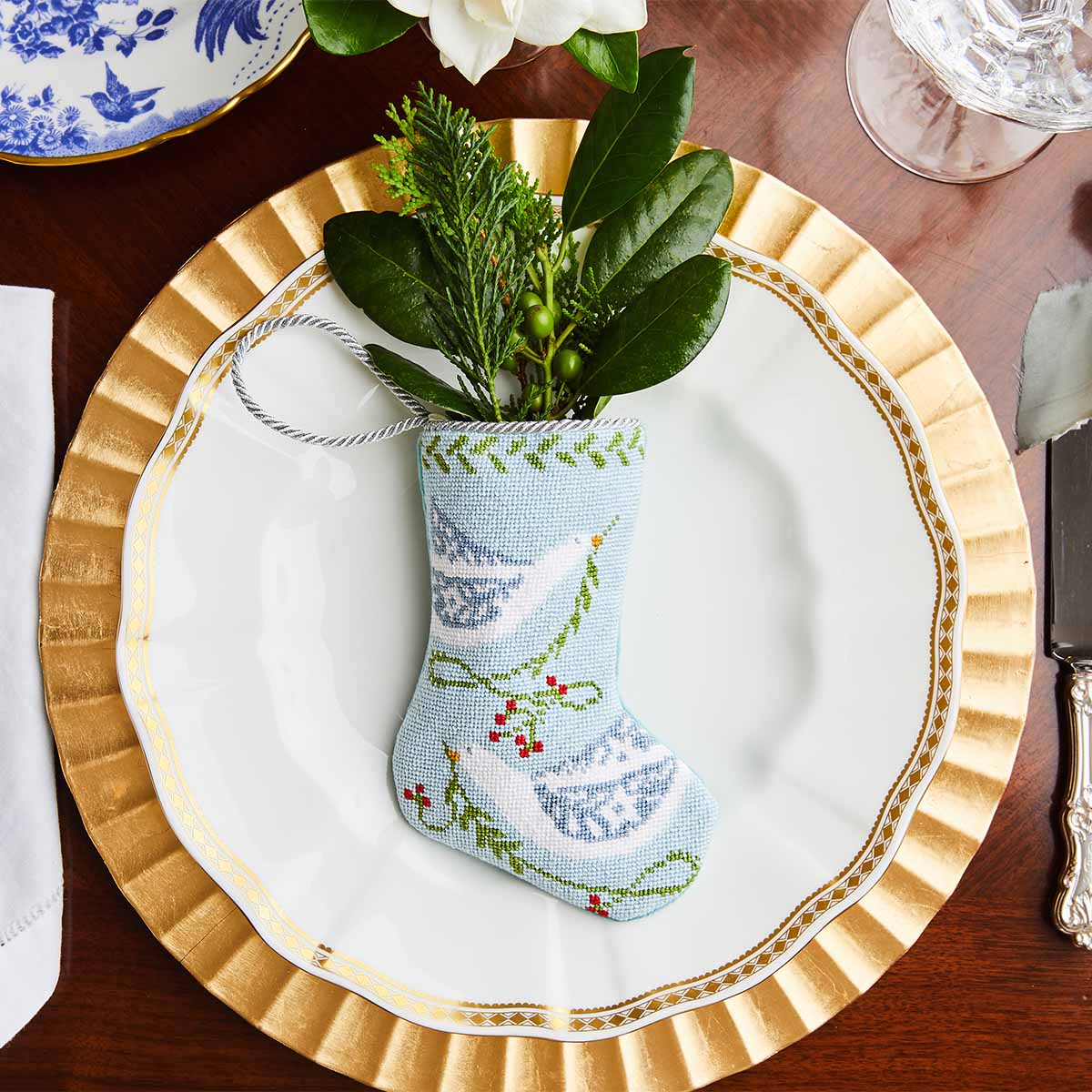 Bauble Stockings
The hand-stitched Bauble Stockings are designed to contain, or hold a clue to, each family member's final gift of Christmas. They are made to be a tabletop staple to welcome family members to holiday meals. The line contains various colors and designs to pick one out for each guest or match holiday china.
Bauble Stockings have an MSRP of $85.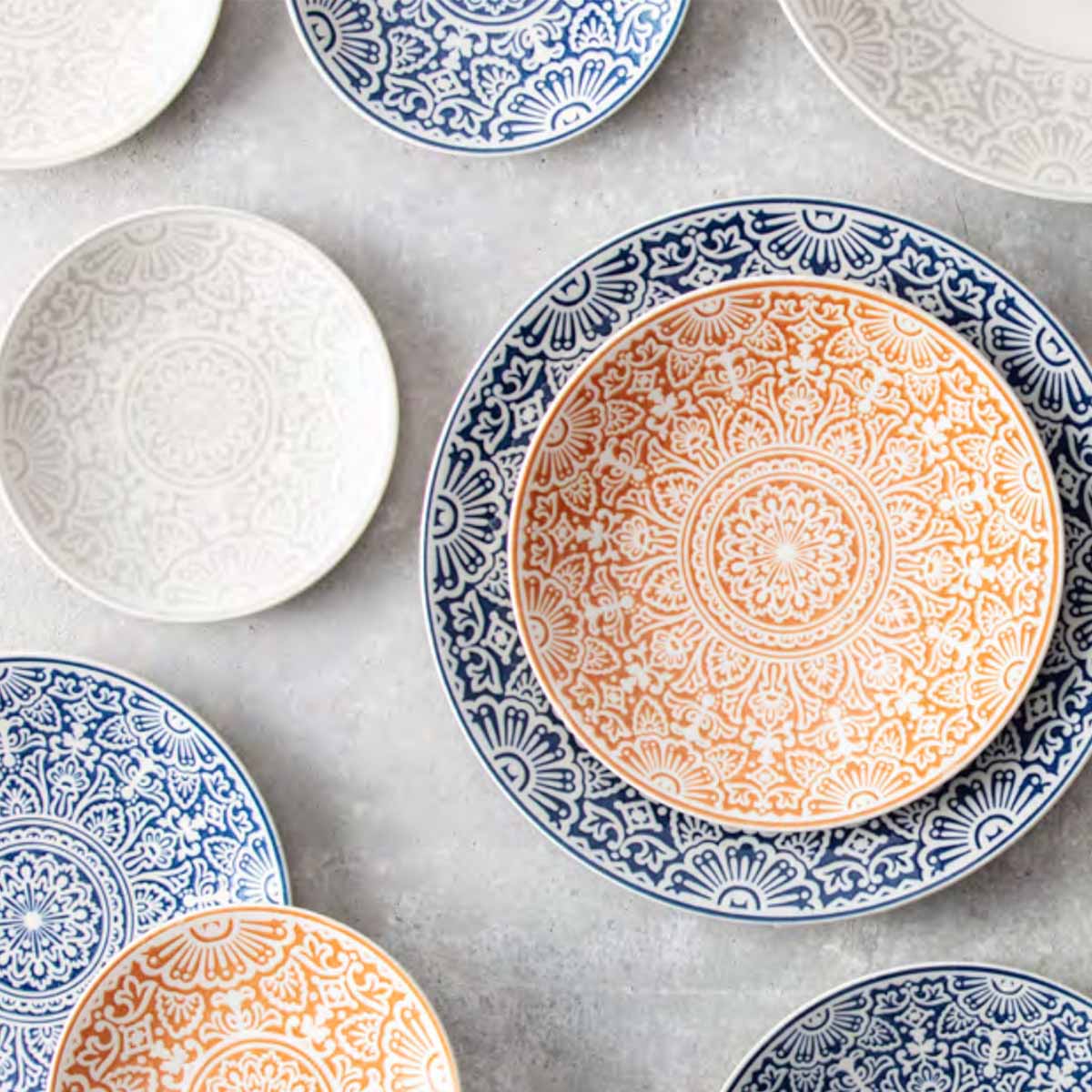 Fortessa Havana Collection
The Havana Collection was designed to balance bohemian warmth and classic luxury while channeling 1920s Cuba with a geometric pattern and decorated rim to create balance while framing any cuisine. The collection is available in Blue, Gray and Adobo.
The Havana Collection has an MSRP of $199.95 for the 12-piece set.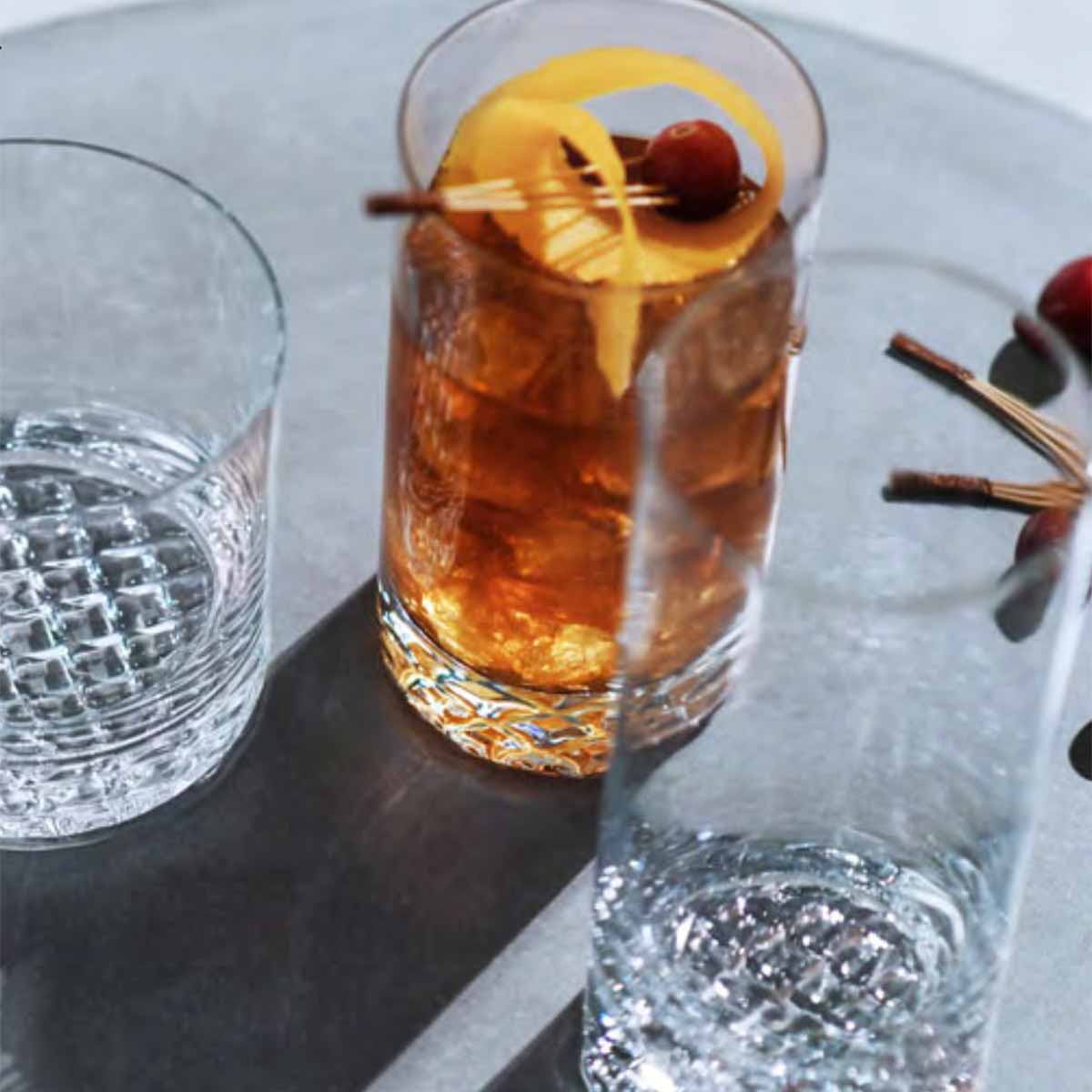 Zwiesel Glas Chess Collection
The Chess Collection contains three tumblers made to sit comfortably in the hand. The glasses feature a criss-cross pattern to create a play of light and color while letting gold-hued whisky, classic highball drinks and cocktails shine.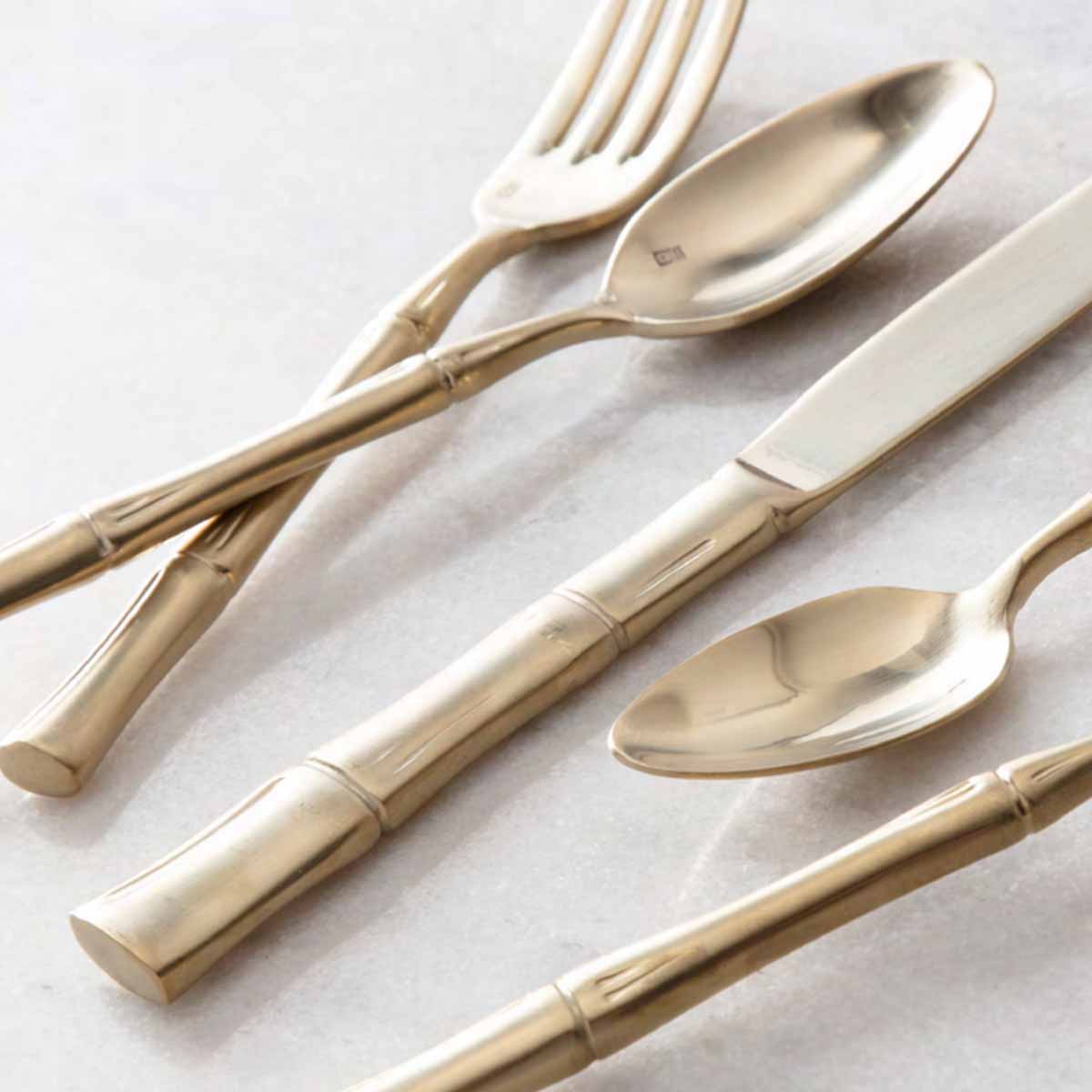 Fortessa Royal Pacific, Brushed Champagne Flatware
The Royal Pacific flatware is now available in a champagne color made to look like South Seas adventure and tropical décor. The flatware has a brushed finish and sculpted handle to provide a contemporary accent to the table.
The Royal Pacific Brushed Champagne Flatware comes in a 5-piece place setting that has an MSRP of $69.95.
Antique Candle Co. Soy Candles
These artisan soy candles are clean-burning, sustainable, 100% vegan and made with hand-picked fragrances. The collection features 25+ fragrances to choose from.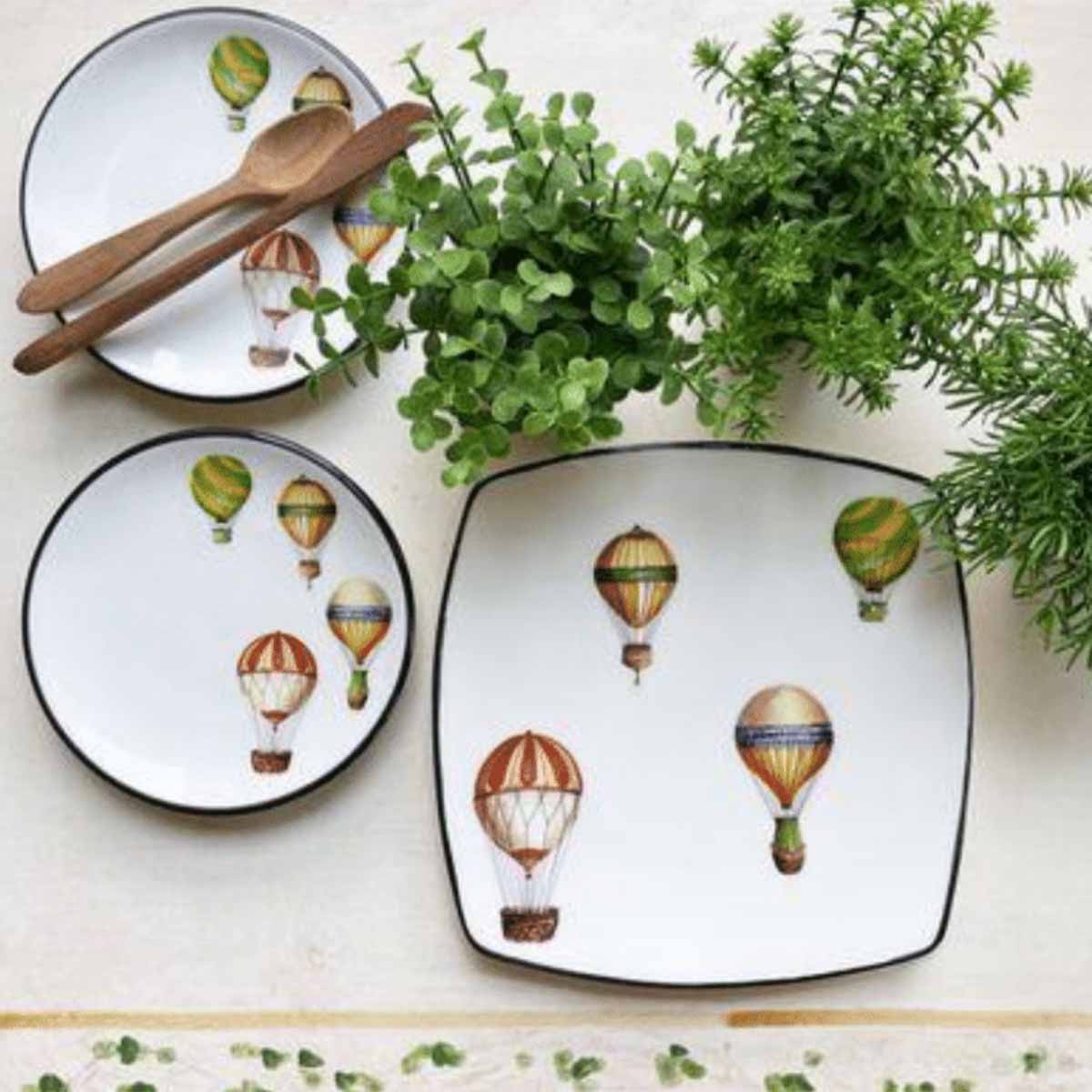 Abbiamo Tutti Tray Set
Abbiamo Tutti products are made entirely in Italy and designed in America. The Tray Set is available in many patterns including Blue Crab, School of Fish, Octopus, Day at the Lake, Palm Trees, Woodlands, Lemon and the newest collection: Up, Up and Away.
The Tray Sets retail for $42.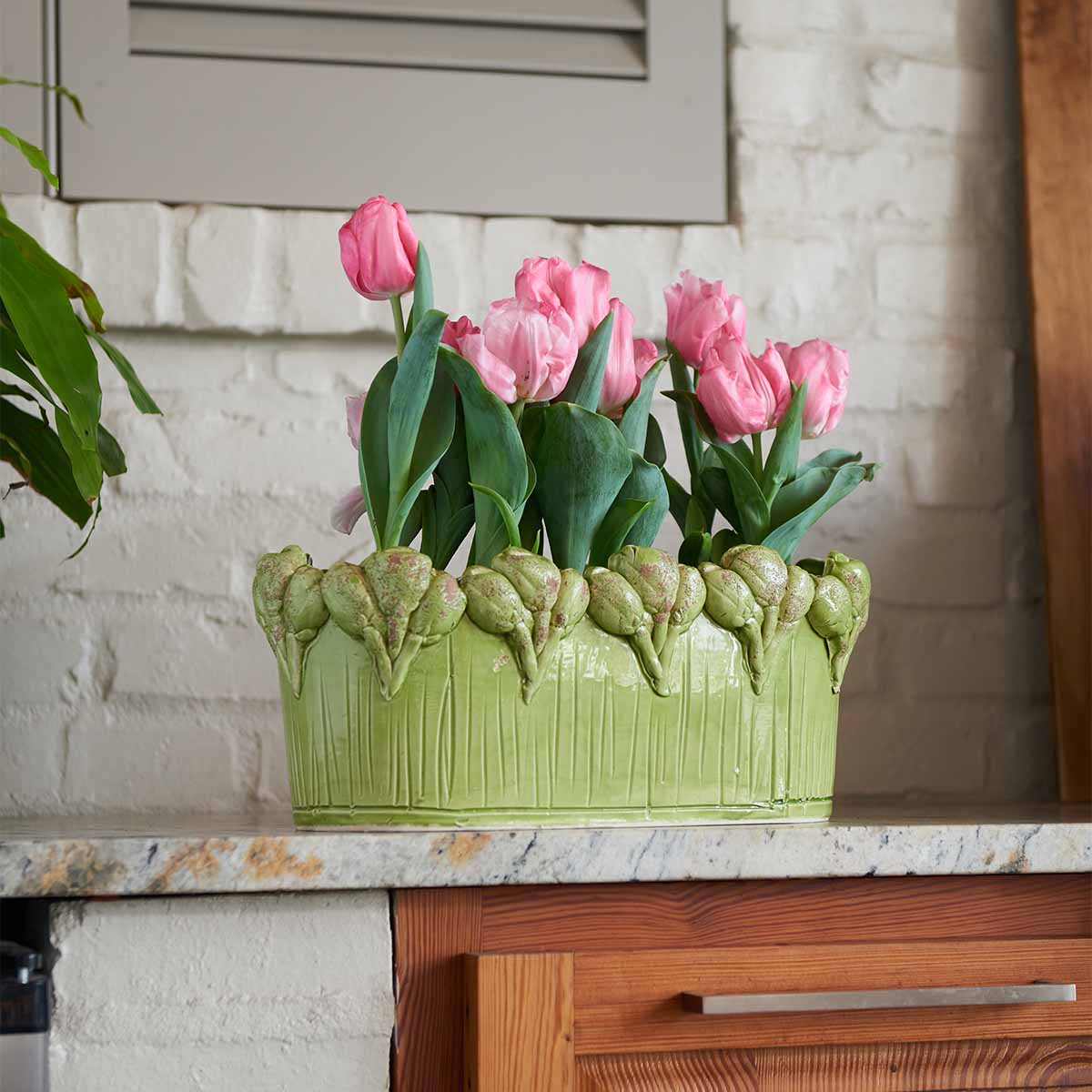 Abigails Le Fleur Additions Oval Centerpiece
Handmade in Italy, this ceramic oval bowl is available in green and ivory in medium and large sizes and is detailed with tulips. The collection also includes a vase and cachepot in two sizes and additional colors.
The Oval Centerpiece retails for $296.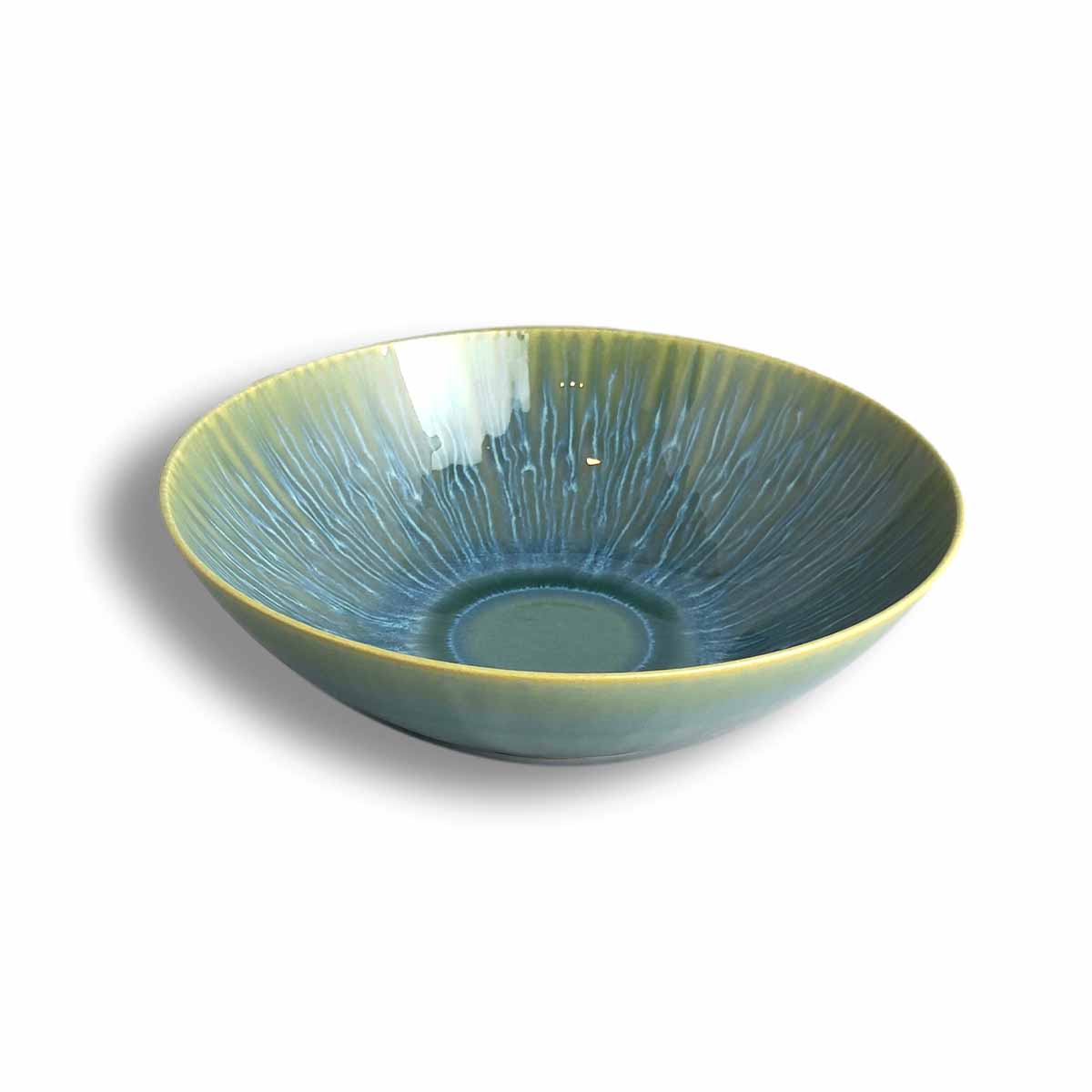 Carmel Ceramica Stillwater Verde Large Serving Bowl
The Stillwater Verde collection was designed to evoke the look of Stillwater Cove near Carmel with a palette of greens and blues throughout the day as the fog clears and the sun rises over the bay. The large serving bowl is 9 ¼" in diameter and 3" deep and made from durable stoneware.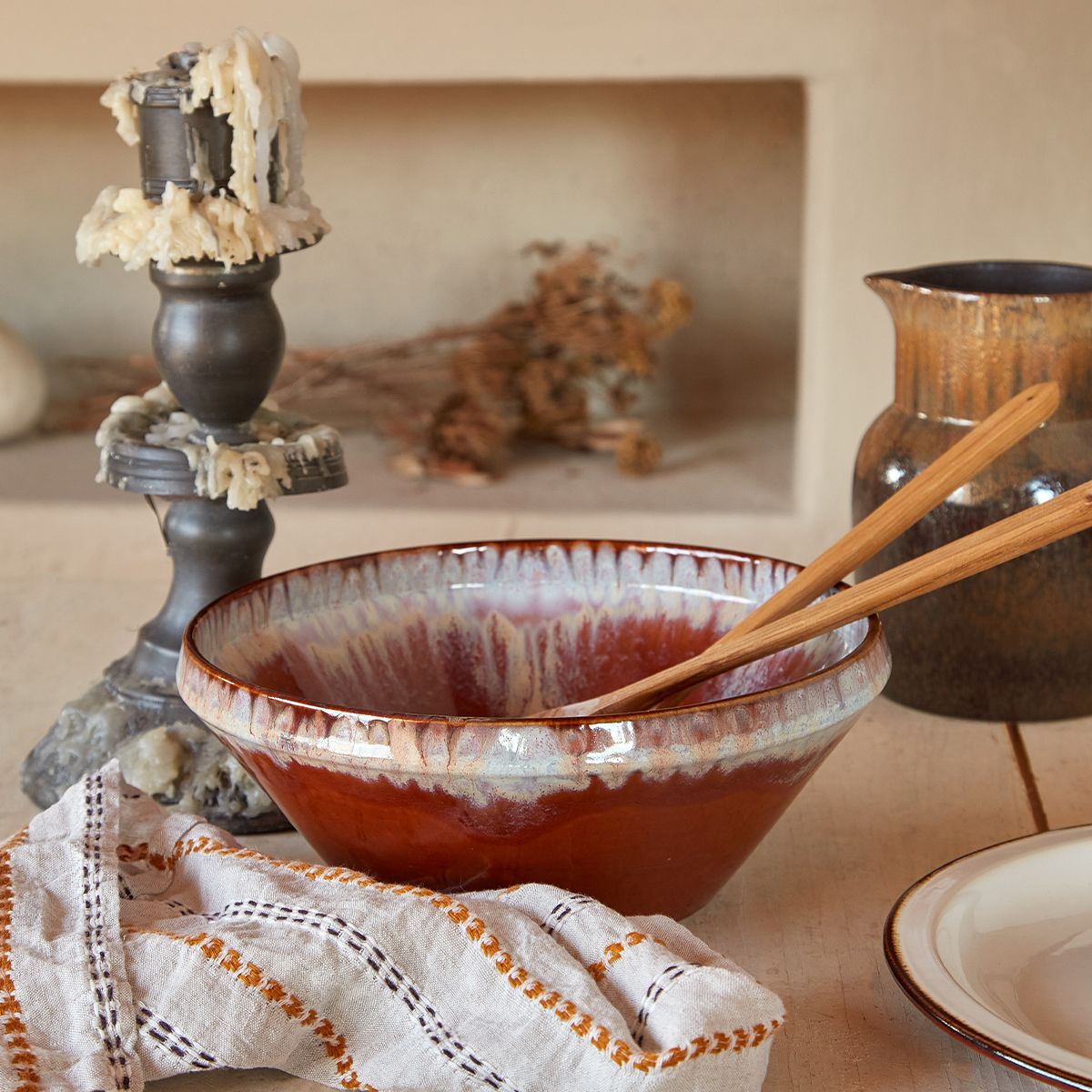 Casafina Living Poterie Collection
The Poterie Collection was designed to take a modern approach to vintage culinary French pottery. The collection contains kitchenware and dinnerware pieces of different shapes, textures and dramatic finishes.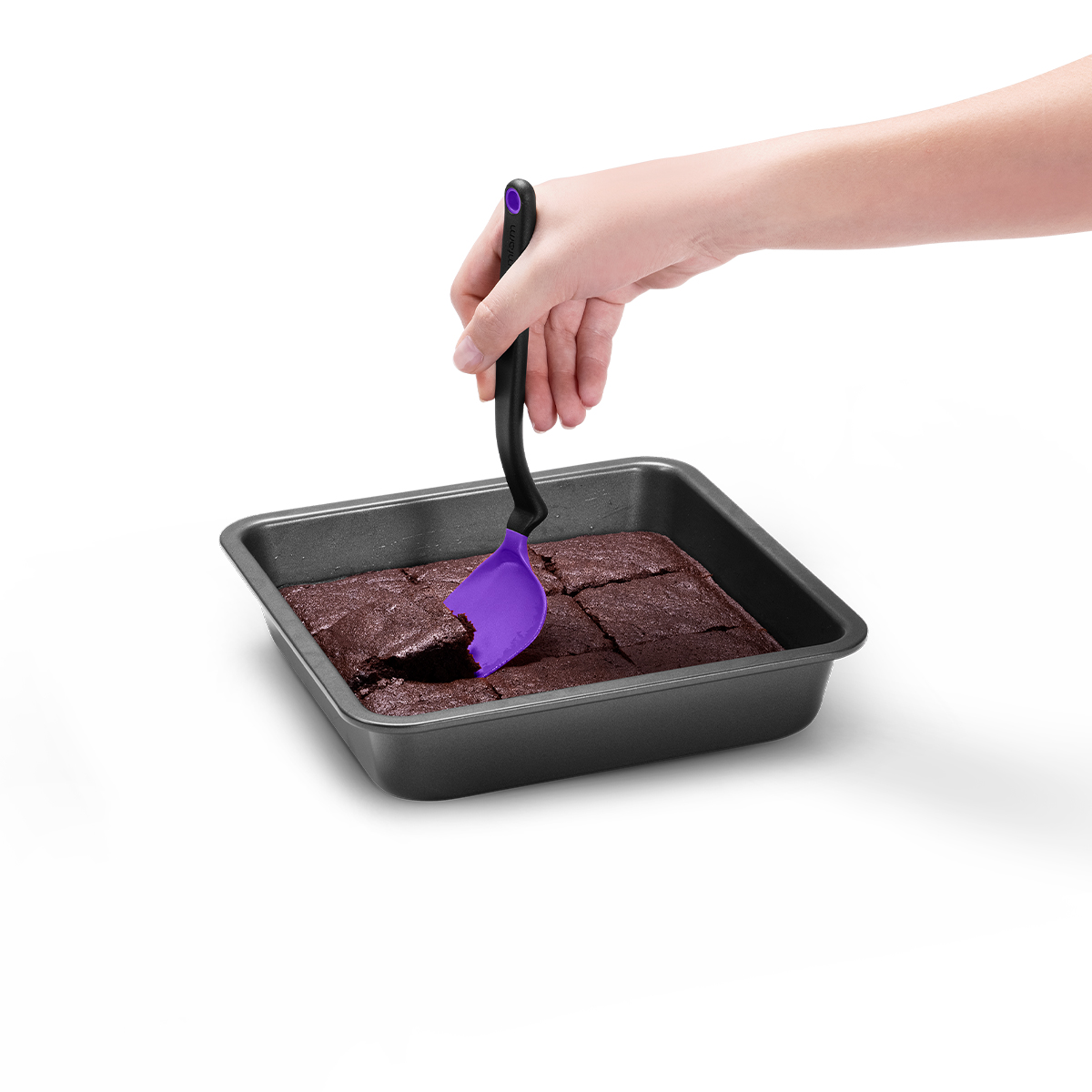 Dreamfarm Mini Chopula
The Mini Chopula tool has a small, flexible head to easily slide under food for a clean lift. The angled handle and multi-curved head were made to reach every corner of a pan or tray while keeping the user's hands away from food and heat. The durable, heat-resistant nylon head can be used on any surface without scratching non-stick cookware.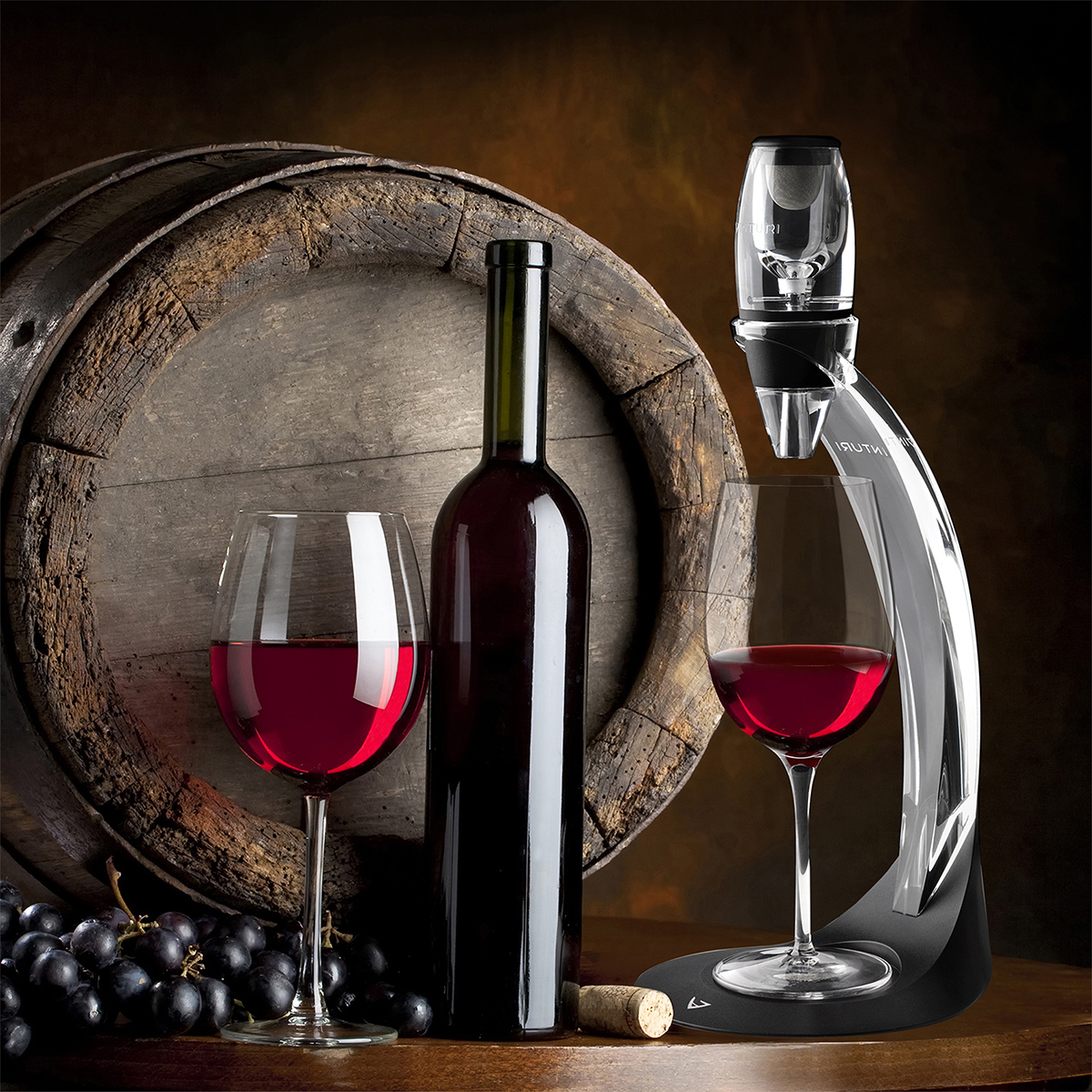 Vinturi Red Wine Aerating Tower
For use with red wine, this aerating tower includes a no-drip storage base and an acrylic pouring tower. The tower positions the aerator without having to hold it so that wine can be poured through its opening.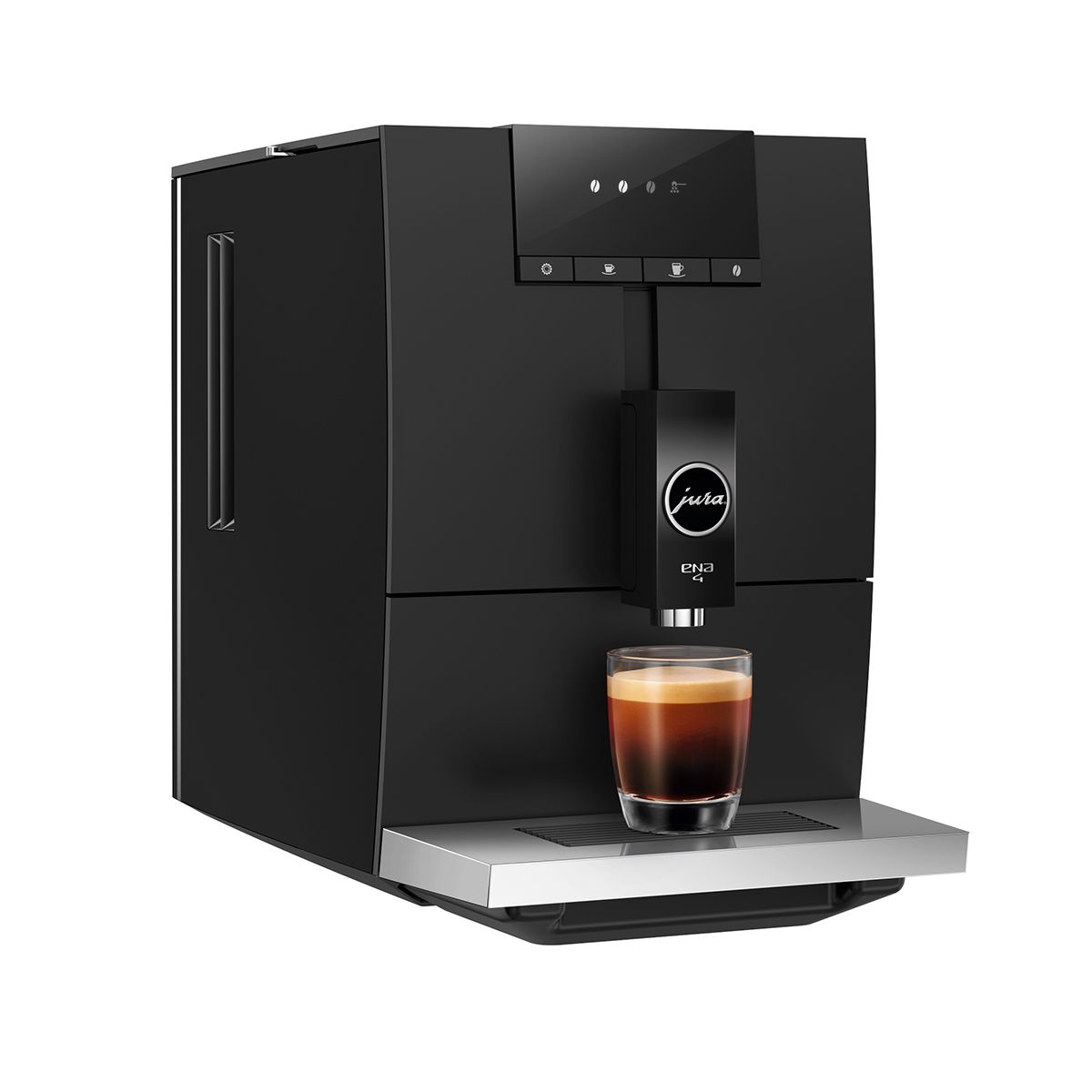 Jura ENA 4 Full Metropolitan Black
This compact, one-cup machine from Jura brews from whole beans or ground coffee at the push of a button. Users can preselect one of three strength levels. The AromaG3grinder offers fast grinding while preserving the aroma of the beans, while the Pulse Extraction Process (P.E.P.) optimizes extraction time for short specialties and opens up new dimensions in aroma.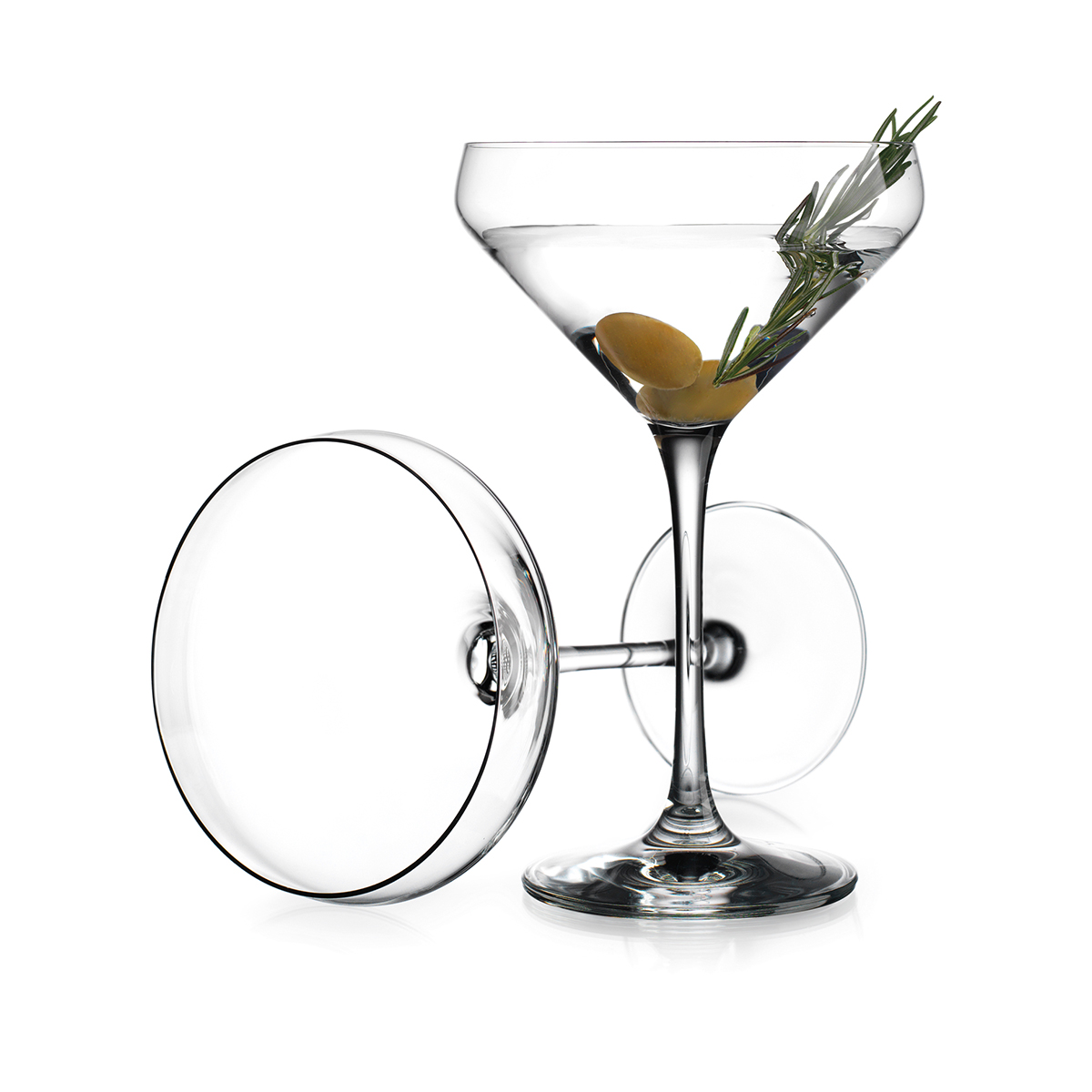 Home Essentials Beyond Vivid Modern Stemware Collection
The Vivid Modern Stemware Collection is a new and exclusive shape designed for a contemporary and stylish look for the table and bar. The collection includes a set of four glasses: Martini, Red Wine, White Wine and Champagne.
The collection is $29.99 for a set of four.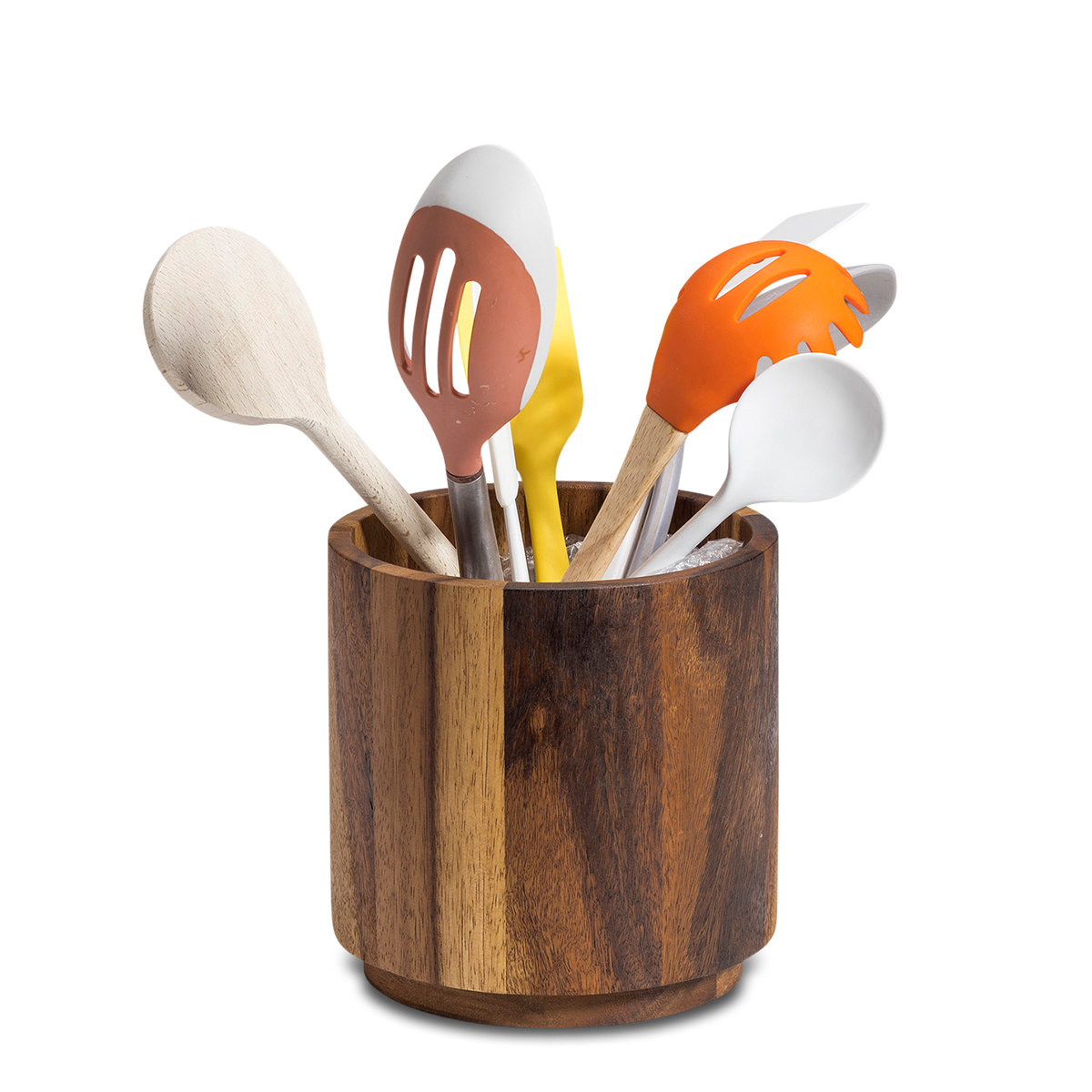 Kalmar Home Rotating Lazy Susan Utensil Holder
This acacia wood rotating utensil holder sits on a ball bearing swivel for a smooth rotation and can be used on a table, counter, shelf or in a cabinet.
The suggested retail price is $50.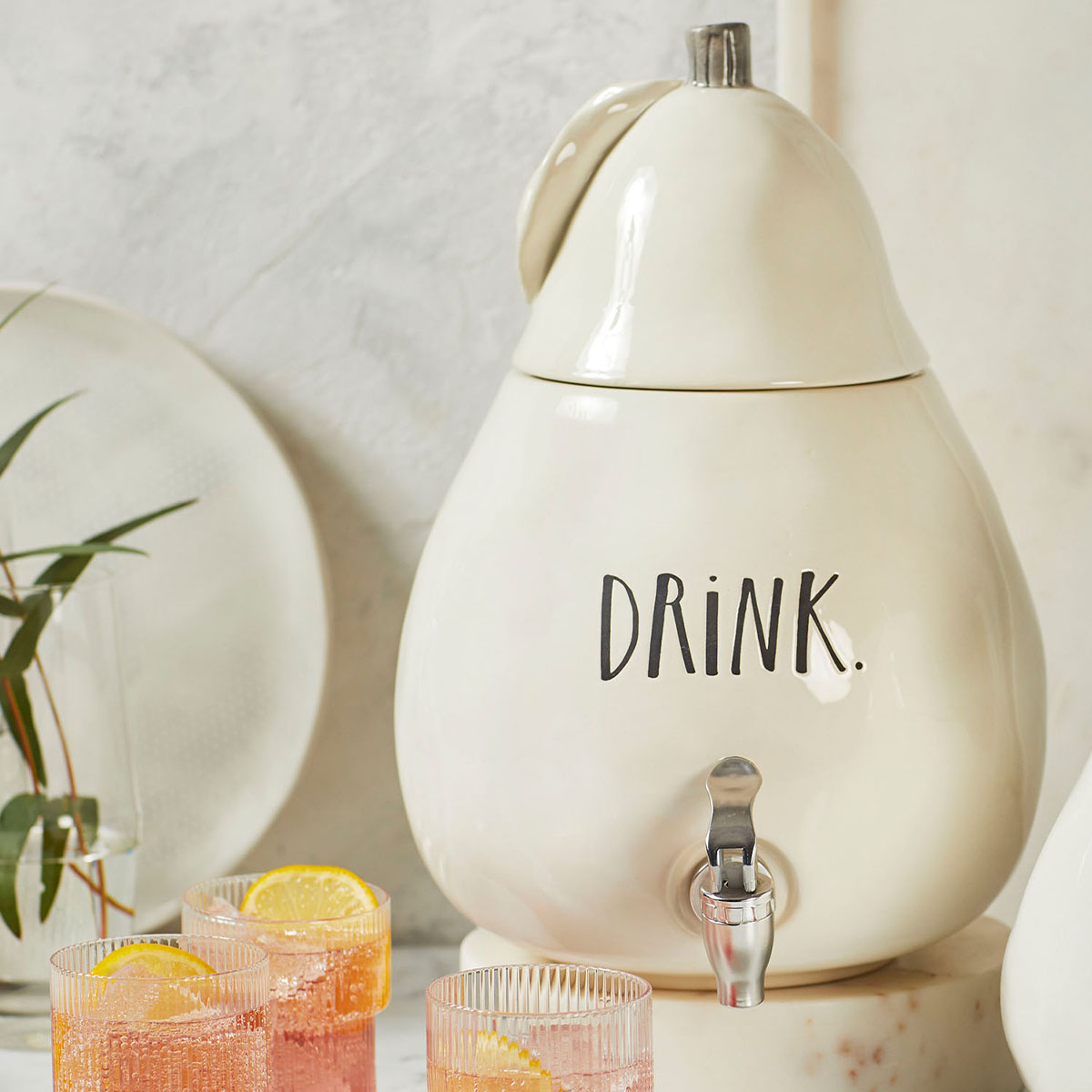 Magenta Inc. Stem Print Pear Drink Dispenser
Part of the pear collection, this pear-shaped water dispenser has a ceramic base with a plastic dispenser.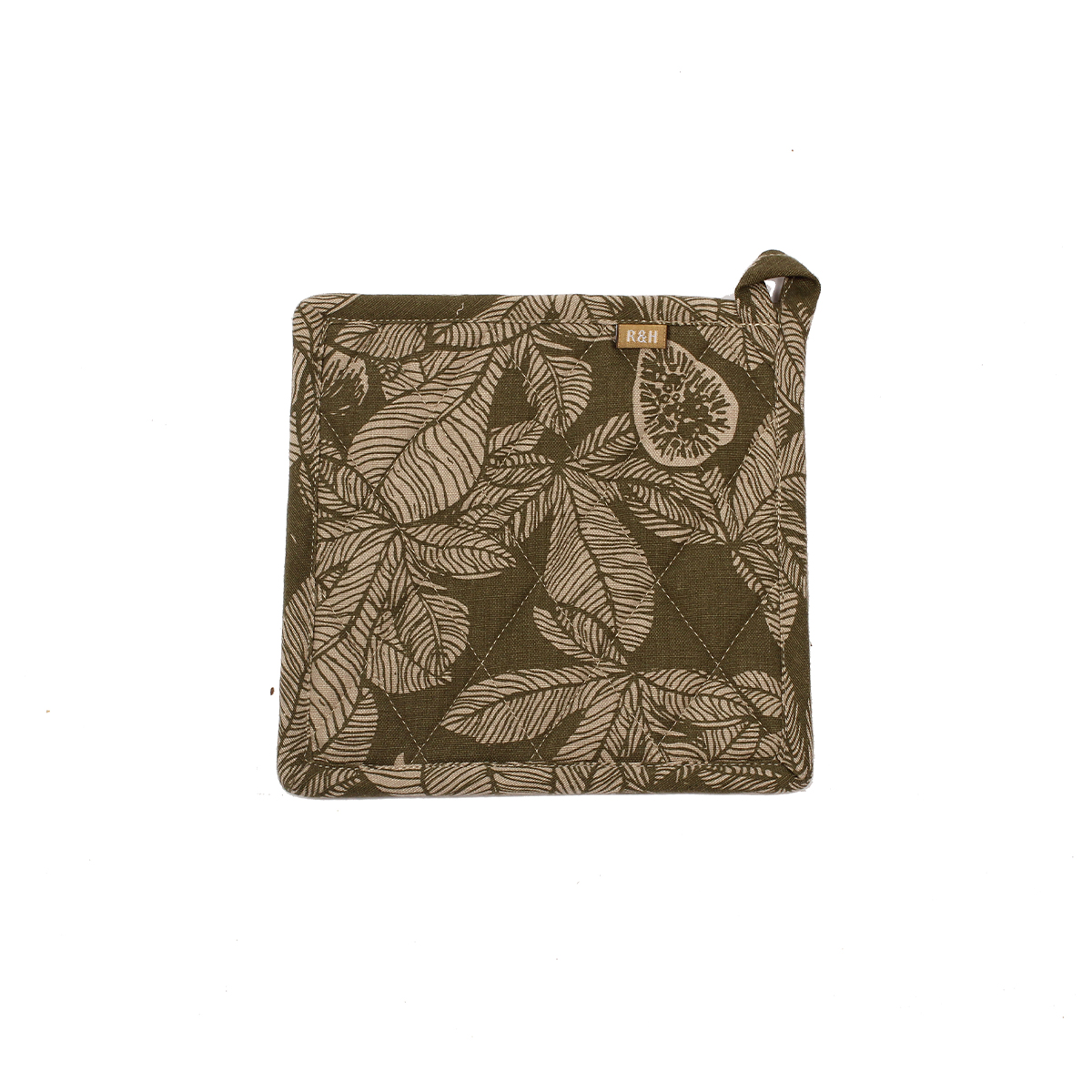 Raine and Humble Fig Tree Collection
The Fig Tree Collection introduces four new colors for Raine and Humble's trivets. The trivets are made from 100% cotton and quilted for extra heat protection with a tab for hanging storage. The shown color is Burnt Olive.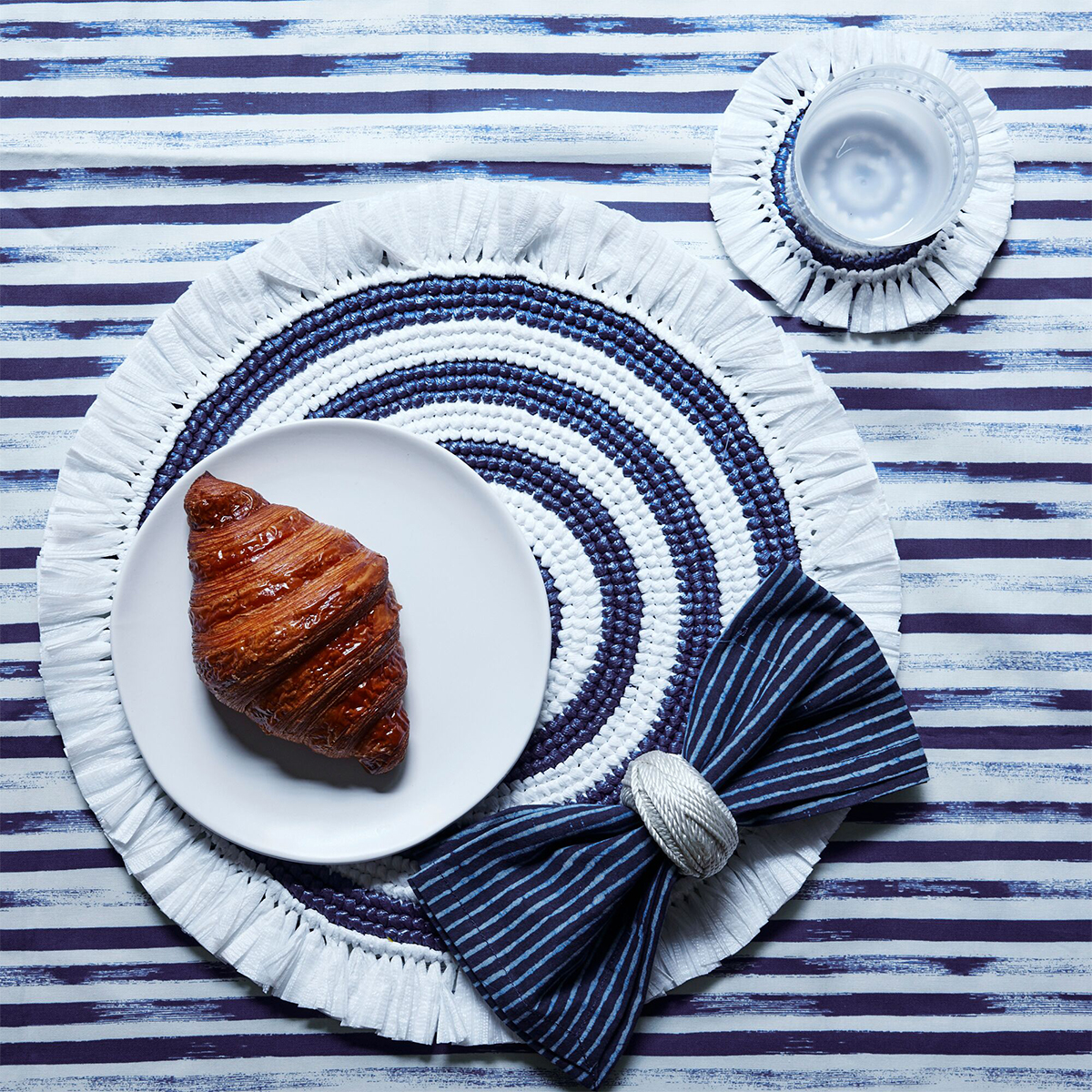 Von Gern Home Trio Woven Fringe Placemat, Fringe Coaster and Rope Napkin Ring
The Woven Fringe Placemat is made from recycled plastic twine and features a bold stripe with fringe. The Fringe Coaster and Rope Napkin Ring are made of rope in a woven motif designed to play up the texture and color.